Chief Architect Interiors - Features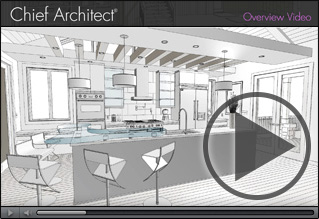 Product Options
---
Chief Architect Interiors
Feature Detail

3D Rendering & Visualization
Perspective & Orthographic 3D Camera tools

Orthographic is ideal for cross section and elevation views. Perspective is ideal for Full Overview, Floor Overview (Doll House), Floor Camera, Full Camera , and Framing Views. Camera views can be named, edited, and saved. Use 3D Settings Controls to adjust the display options and settings.

Display Lower Levels with the Floor Overview camera

A 3D display option allows lower floors to be viewed under a current floor, such as open below rooms used for stairways or lofts

3D Navigation tools & Virtual Tours

Create 3D views and navigate, spin, rotate, pan, orbit, tilt, and move forward or backward. Use the View Direction Tools to quickly set the view to top down, left side, right side or bottom angles. Record virtual walk-through tours while navigating in 3D views. Pause the recording or save frames as desired. Draw a line or spline and record along that designated path. Define the frame rate for recording an .AVI file.

Improved Walkthrough Tools

Create detailed walkthrough recordings along paths. Add key frames at any point on the spline to control view direction and speed; walk up or down stairs and to span walkthrough between floors

Photo Realistic Rendering

Chief Architect Ray Trace Rendering Engine (replacing the previous POV-Ray ray trace engine). The Chief Ray Tracer offers significant performance improvement with its ability to use multiple core processors. Lighting and materials now have specific properties that can be set for very photo realistic rendering.

Reflective material type

Create material definitions to represent reflective surfaces for ray trace views.

Ray Trace Wizard

Ray Trace Wizard with predefined settings for indoor and outdoor scenes to jump start your photo realistic ray trace renderings. The wizard applies predefined settings which can then be edited to your specific rendering needs.

Progressive Ray Tracing

Preview ray trace renders as they refine and iterate image quality; export the image at any time or define the amount of time for the ray trace from 1 minute to 24 hours or an unlimited time

Specify Ray Trace Size in Inches or Millimeters

Set the number of pixels per inch to specify High or Low Resolution

Lighting through windows in Ray Trace views

Generate scenes with both natural and man made lighting.

3D Focal Blur & Enhanced control of ambient light

Use depth of field in Ray Traced views, just like a real camera. Create renderings that exhibit similar detail as real photography. Enhanced control of ambient light within Ray Tracing.

Rendered Views now more closely represent Ray Trace Views

Improved Camera Control

Cameras no longer 'save' automatically. Modify a 3D view angle or orientation and close the view without saving to retain the original settings

Enhanced Labels for Cameras

Label tab for cameras allow more control over the display of the labels

Artistic Rendering – Watercolor, Line Drawing….

Artistic Rendering techniques include, 3D Standard Render, Watercolor, Squiggle Line Drawing, Technical Illustration, Painting, Vector View, Glass House, and DuoTone.

Watercolor Rendering Line Color

Control the color of lines generated in Watercolor Renderings with Line Drawing on Top turned On

Advanced Render Technique Defaults

Use Pre-set attributes or customize your own for the different Render Technique styles. For example, set the squiggle amount for Line Drawing or the colors for Technical Illustration.

Cross Section Render Technique controls

Access the render techniques for Cross Section views through the camera specification dialog.

3D Views are optimized for multiple core processors and enhanced memory usage in 3D views

Significantly enhanced memory usage, faster 3D views, and Send To Layout with multi-core processors. Adjust render settings for optimal processing speed and quality results.

Cross Section Slider™

Show views being cut from the top, bottom, front, back, left or right side. Adjust the amount cut away from the model.

Save Cross-Section Slider with Camera

Adjustments to views using the Cross-Section Slider are saved with the view when the camera is saved

Cross Section Slider Control

Control the cut distance of the Cross-Section Slider with an input value in the dialog

Delete / Remove Surface tool

Temporarily remove surfaces in 3D views to expose and visualize the underlying model.

Panoramic or spherical backdrops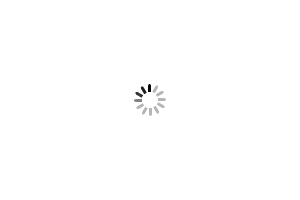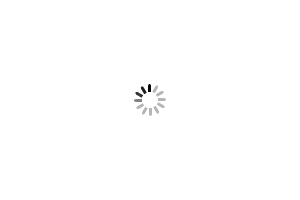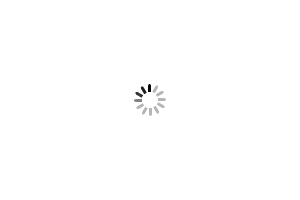 Cross Sections & Elevations
Cross Sections, Back-Clipped Cross Sections & Elevations

 Use the orthographic camera to create an elevation or cross section view. Back-Clipped Cross Section views control the cut distance generated for a cross section.

Back-Clip Cross Section Distance Control

Control the cut distance of Back-Clipped Cross Sections with an input value in the dialog

Clip Cross-Section Views at Sides

Turn on clipping for sides of cross-sections views

Dimension, Annotate and Detail Cross Sections & Elevation Views

Use the text, arrow, dimension, and CAD tools to add complete details to your Cross Section and Elevation views. Select and edit, delete, resize, or move objects. Add notes and dimensions or insert CAD details.

Automatic Labels in Elevations

Generate schedule callouts and labels for windows, doors, cabinets, and other items in Cross-Section and Elevation views.

Show Cameras as Callouts

Easily set up view callouts directly from the camera object. Show Elevation, Section, and Cross-Section cameras as Callouts in Plan Views. Add callout labels and descriptions; callout remain when sent to layout

Opening Indicators – Doors, Windows & Cabinets

Show or hide opening indicators for hinge side of doors, windows and cabinet using Layers in Elevation, Cross Section, and Plan views.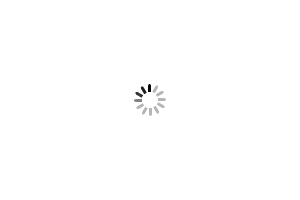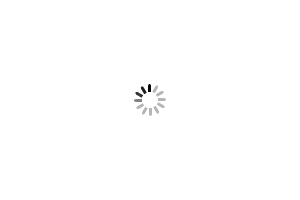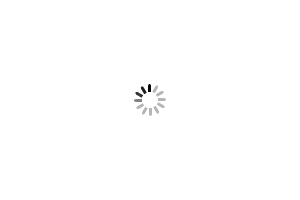 Plans & Layouts
Layout tool – for construction documents

Layout sheets are used to organize plans, elevations, CAD details, schedules, site plans, and other items for construction documents. The drawings can be scaled and printed at any size. All views are dynamically linked to the original model reflecting any update you make. Reorder the Layout pages for construction documents. Create templates for Layouts with borders and title blocks.

Set up multiple Pages per Layout File

Advanced Layout Editing

Edit line views sent to the layout, rescale views sent to layout, re-link views on the layout to reference different files.

Enhanced "Send to Layout" and "CAD Detail From View"

Experience faster response times and improved line generation

- Excludes CAD Details

Library / Catalog Browser

Choose from thousands of items. Download new content from Chief Architect or from third party sources. The Library includes generic and manufacturer brands.

Design Structures with multiple Floors

Excludes attic and basement or foundation.

- 10 Floors

Unlimited number of Opened Files

Reference as many plans or views during a single session. Limited to your computer's resources.

Plan Templates

Choose pre-defined Plan Templates or create your own.

Time Tracker™ tool

Measure working time per project, per client, or per task. Start and stop the Time Tracker. View, edit, and export a time log, and add notes for each project.

Plan Database tool

Create a plan database to organizing your plan portfolio.

Plan Check tool

Provides a review for basic room egress, roof, wall layout, and more.

Rotate & Flip Plan tools

Flip or create a mirror image. Rotate the orientation of the floor plan view on your screen.

House Wizard™

Drag-and-drop room bubbles and arrange them before converting them to walls. Provides a quick way to lay out rooms that adjoin the project to illustrate how the completed project would look.

Loan Calculator tool

Calculate mortgage payments.

Home Designer® Plan Share

Share Chief Architect® plans with the consumer / DIY Home Designer® products. Your clients can use this for floor/space planning and change colors, materials and textures. Features a Plan Lock to prevent Home Designer from editing the Plan file.

Chief Architect Viewer file compatibility

Share your Chief Architect design files with clients using the free Chief Architect Viewer software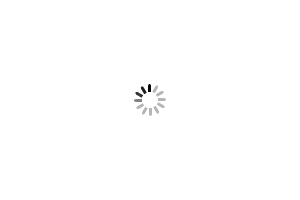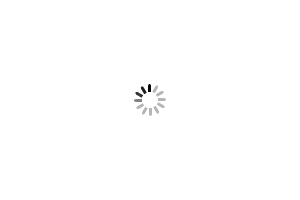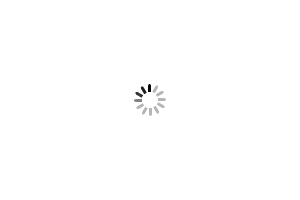 Rooms
Room Defaults – ceiling height, style, moldings, wall covering, floor materials

Control the initial behavior by specifying default values. Define room attributes by room type.

Specify when a room is calculated in the Living Area

For example, specify the garage or attic to be included or excluded in the living area calculation.

Name individual Rooms

Name individual rooms from a defined list of types or create new names. Custom Room Label controls - assign room types as well as custom room labels. Rooms display dimensions with interior area measurements. Multiple Room Select to group edit the Room attributes.

Custom Room Label controls

Assign room types as well as custom room labels.

Control over new Room specifications when additional floors are added

Use the Floor Defaults dialog to set up a new floor's attributes.

Display any combination of Room Label Size Layers

Display the Dimensional Size and the Square Footage labels for a room at one time.

Automatic Room Connections

Island rooms (rooms within rooms) automatically connect to outer rooms via an invisible wall to ensure proper room definitions

Define floor coverings, finishes, and sub-layers

Molding display control by Room

Specify height, width, and orientation of moldings from floor or ceiling. Control the display of moldings in any room type.

Room Molding Polyline & 3D Molding Polylines tool

Automatically generate a molding polyline derived from the room's perimeter. Reshape the polyline as desired and attach multiple molding profiles. Designate sizes for each profile and specify its height off the floor. 3D Molding Polylines create horizontal and vertical moldings.

Room Polyline

Automatically generate a polyline derived from the room's perimeter. Use the polyline tools to generate a Materials List, view the area, or convert to a molding, slab, and other custom options.

Room Polygon tool

Create a Room automatically with pre-specified dimensions.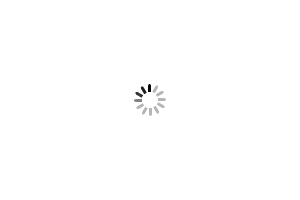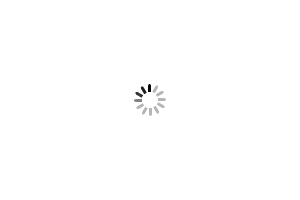 Walls
Wall tools

Wall Styles include interior, exterior, railing, pony, half wall, curved, angled, raked, stepped. All styles are customizable with unique layers. Wall Types include structural wood, stucco steel, concrete ICF, SIPS, glass block, railings.

Draw and edit Walls in 2D and 3D

Create custom Wall styles with multiple layers

All the Wall layers calculate into the Materials List.

Curved Wall controls for radius, center, and ends

Half-Wall tool

Draw half walls and specify their default values (also known as solid railings).

Solid Railing & Half-Wall material options

Include wall assembly layers and control them just as you would a standard wall.

Shoe Control for Railings

Control the height off of floor for the bottom rail (shoe) for Railings and Ramp Railings.

Rail Controls on Railings

Specify size, shape, and custom profiles for top rail, middle rail, bottom rail and beam.

Control Railing Beam Materials

Set the material assigned to beams above railings separately from other railing components.

Improved railings clip to ceiling surface

Railings that intersect roofs and ceilings are automatically clipped to fit the slope.

Pony Walls

For a two section Wall, define materials for each section. Control window and door display, dimensions, alignment between floors.

Pony Wall height controls

Adjust the height of individual Pony Walls by typing the lower wall's height into the dialog

Create Raked & Stepped Walls

Control heights of walls, add breaks and adjust in Cross Section and Elevation views. Define stepped foundations with vertical footing control.

Wall Align tool

Align walls on another floor (individually or group selected). Toggle the floor reference to see through to the floor above or below.

Set up designs for Remodeling

Place New, Existing, Demolition and Remodeling Walls on unique layers

Enhanced Wall Editing

Adjust wall lengths by selecting dimensions or temporary dimensions that run parallel to the wall.

Invisible Wall Defaults

Invisible Walls are typically used for room definition when a regular wall is not appropriate. Define the default attributes.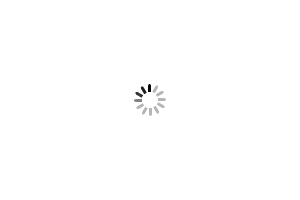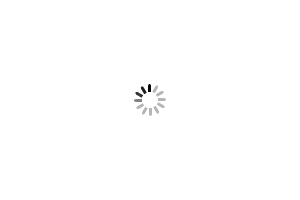 Cabinets
Cabinet Designer™ tools

Create any style of Cabinet using the Smart Parametric tools including Framed, Frameless, Curved, Angled and Bow. Adjust drawers, face frames, doors, styles, shapes, shelves, moldings, backsplashes, appliances, countertops and several other items. Use a specification dialog to define and customize your Cabinets.

Manufacturer Catalogs & Smart Parametric Cabinets

Cabinet catalogs include door and drawer styles, colors, wood species, and accessories.

Define Cabinet defaults

Control the initial behavior by specifying default values - define, colors, sizes, doors and drawer styles, moldings, materials, countertops, hardware, and several other attributes for the cabinets as you begin a new design.

National Kitchen & Bath Association (NKBA) Standardized

Cabinet display options conform to NKBA standards including countertops, line styles, labels and more. NKBA approved software for professional certification testing.

Place Multiple Appliances in a cabinet

Add an oven and a warming drawer to the same cabinet; adjust or replace the appliance type by editing it in the Cabinet Specification dialog.

Multiple Door and Drawer styles per cabinet

Assign different door or drawer styles to a single cabinet; wall cabinets with glass doors on top; base drawer bases with slab and panel drawers.

Display Countertop lines in Plan View and control the display with a Layer

Custom Countertop tool creates countertops of any shape or size

Draw and edit countertops manually. Add countertop holes, edge profiles, adjust the thickness and height off the floor.

Convert Automatic Countertops to Custom Countertops

Change the automatically generated countertop to a custom countertop that can be edited and resized independently from the cabinet.

Countertop Edge Molding

Control the display of edge molding applied to custom countertops

Rounded Cabinet Corners

Specify rounded or chamfered corners on a cabinet box.

Rounded Countertop Corners for Automatic Countertops

Cabinet Moldings

Add crown moldings, light rails, dentil and rope molding details to Cabinets

Easily create Stacked Molding

Add multiple moldings to objects and specify vertical and horizontal offset distances with different Molding Profiles to create stacked moldings.

Cabinet Millwork & End Panels

Pilasters, feet, legs, and moldings. All resize automatically as the cabinet changes. Attach End Panels to the sides and back of cabinets. Panels can be set to be automatically generated when an end or back is exposed, or they can be manually turned on or off. Control materials by specifying finished, unfinished, or automatic sides. The automatic feature can determine if the cabinet is exposed or against another cabinet.

Cabinet Fillers

Create cabinet fillers automatically between cabinets, or add them manually.

Frameless Cabinet settings

Change the cabinet style in one click with the new Frameless and Full Overlay options for cabinets.

Blind Corner Cabinet Controls

Turn On or Off Automatic Blind Corner Cabinet behavior.

Architectural Blocks, save customized Cabinets to the Library

Save any Cabinet, group of Cabinets, or an entire room of Cabinets as an Architectural Block and store in the Library for future use. Unblock the cabinet grouping and modify as needed. For example, store kitchen islands or an entire kitchen in your library for future designs.

Define Cabinets to sub-floor or finish floor height

Define elevation for cabinets, furniture, fixtures and stairs relative to finished floor or sub-floor.

- Excludes Floor Layers

Place Cabinet Doors, Drawers, and End Panels on Cabinets or as stand-alone objects

Double False Drawer item type

Show double-false drawers for sink base cabinets

Improved Corner Cabinet Hardware

Single knob hardware for pie-cut corner cabinets.

Regular & Sloped Soffits

Generate sloped soffits that automatically match roof or ceiling pitch, or manually adjust slope. Control the initial behavior by specifying default values.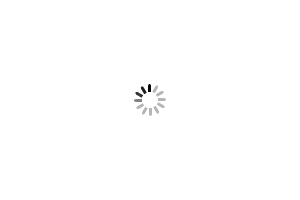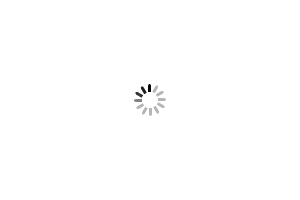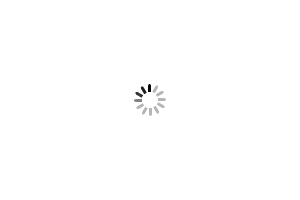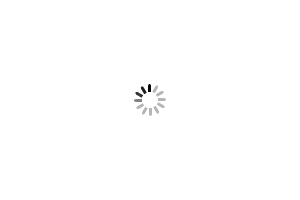 Doors & Windows
Custom Door & Window tools

Create any style of Door, Doorway, and Window including Arched, Shaped and Mulled. Use the Smart Parametric tools. Doors styles include interior, exterior, sliding, pocket, bi-fold, atrium, double-swing, and garage. Hardware Library - Hinges, Handles and Locks. Windows styles include interior, exterior, single/double hung, sliding, casement, corner, recessed, bay, and box

Manufacturer Catalogs and Smart Parametric Doors & Windows

Catalog Doors have interior and exterior material settings. Define colors and wood species.

Door Defaults by Door Type

Set unique door defaults for different types of doors: hinged, pocket, bifold, sliding, and garage.

Pass-Thru tool

Create an opening between two rooms.

Atrium Door options

Create Center Swing Double-Doors, also known as atrium patio doors. Define a variety of other ways to open the doors

Adjustable Louver Sizes

New louver attribute allows you to control their size in windows and doors.

Improved representation of doors recessed into masonry walls

Mulled Units, save customized Doors & Windows to the Library

Create custom Mulled door and window blocks. Move, dimension, and label them as single units and add them to the Library. Mulled Units that contain Doors are automatically recognized as Door objects for Schedules and Schedule Labels.

Visual Door Placement feedback

Visualize door placement prior to actually placing the door with intuitive control of the hinge and swing.

3D Door Display options

New edit tools "Show Door Open in 3D" and "Show Door Closed in 3D" make it fast and easy to control the state of doors in 3D views.

Adjust the Hinge/Swing Amount for Bi-fold doors.

Double Walls/Window/Door Control for marriage walls and multi-family units

Window and Door Casings Display in Plan View

Display or hide interior and exterior casings using the "Casings, Interior" and "Casings, Exterior" layers

Improved Window Display in Plan View

More accurate display of window sill, frame size, and mullions in Plan view. Better representation of multi-pane windows in Plan view.

Automatic Frame Depth

Set window frame depth to automatically fit into wall.

Unlimited Divided Lites for glass

Create Windows and Glass Doors with an unlimited number of lites.

Custom Muntins

Design your own muntins using the CAD tools and attach them to windows.

Window Treatments & Shutters

Adjust curtains by the height off floor and height above casing. Specify shutters on either side of a window. Blinds fit inside casing when attached to Windows.

Door & Window Capitals

Place capitals above Window or Door casing and set the height and width.

Sills & Lintels

Specify sills for windows and set the height and width. Lintels - control window and door trim sizes.

Lintel and Sill Control

Separately display Lintels or Sills for windows.

Bay or Bow Windows Multiple Select

Select then edit a group of bay, box or bow windows.

Improved smoothing of arched Windows, Doors, and Doorways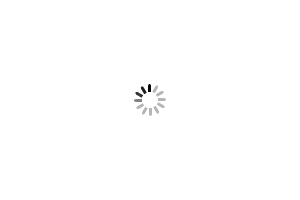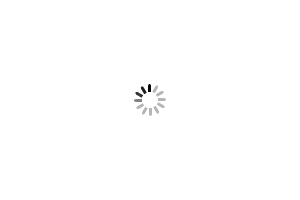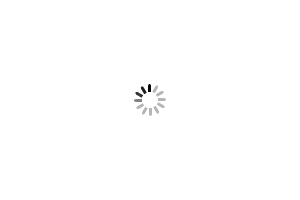 Stairs & Ramps
Stair tool

Specify tread width, length, tread number, overhang, and thickness. Set riser height, top and bottom height. Specify details about stringers, open underneath, runners, railing details, baluster and newel styles and shapes, brackets, handrails on walls next to stairs, around corners, and hand rail profile.

One-Click™ Stairs & Ramps

Auto place stairs from platform to platform. Platform to terrain Stairs and Ramps automatically connect to the terrain when drawn from the ground to the structure.

- Excludes Terrain

Advanced Stair tools

Customize curved sections, flared treads, starter treads, winders, definable walk line, maintainable tread width, and landings.

Wrap Around Stairs, connect treads around corners

Auto Stairwell™

Creates stairwell and the platform to match the staircase.

Enhanced interface for Stair Specification dialog

Dialog diagram and access to change more attributes about stairs.

Enhanced Stairs editing options

Options for riser heights, tread width, start height, and bottom height.

Define Stair starting elevation

Specify whether stairs and ramps are located at the sub-floor or the finished floor elevation.

Ramp tool

Default Ramp is ADA compliant. Specify length, slope rise and run. Specify overhangs, railings, tread surface, open underneath, baluster and newel styles, shapes, and hand rail profile.

Landing tool

Create Custom Landings to auto-connect Stair sections or Ramp sections together. Choose auto adjust features for the height and thickness based on stair or ramp connection. Turn railings on or off per Landing edge.

Custom Newels & Balusters

Choose from newels and balusters in the Library Catalog or import your own.

Automatic Handrail width from wall width

Define the Handrail width based on the width of the wall.

Independent Railings

Create custom railing styles such as glass, cable, or panels.

Railing Opening & Wall surface offset

Control whether an automatic opening is created when attaching a Stair or Ramp to a wall or railing. Control the offset of the automatic wall surface under a Stair.

Multiple Stair Select

Group edit the Stair attributes.

Enhanced materials controls for Landings & Stairs

Individually control the material assignments for stair and landing components.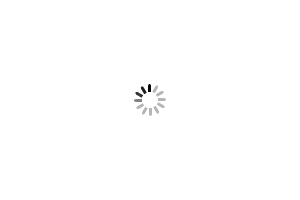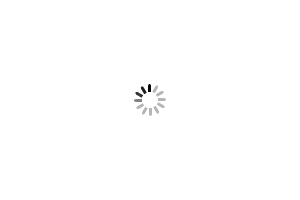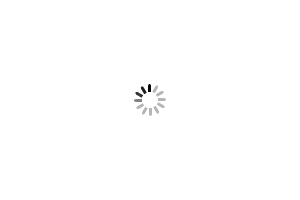 CAD Tools
CAD tools

Comprehensive CAD objects and editing tools: Points, Lines, Polylines, Splines, Arcs, Circles, Ovals, Boxes, Arrows, Fence, Trim Extend, Parallel, Perpendicular, Reflect, Replicate, Transform, Fillet, Chamfer, and several others.

3D Primitive, Advanced Polyline & Face tools

Create custom solids with a variety of shapes. Edit polylines using Polyline Subtract, Polyline Union, and Polyline Intersection. Create solid faces, extrude and revolve them to create custom objects.

Solid Pyramid Object

Pyramid can also be truncated to form a pedestal shape.

Polyline Solid tools

Create 3D shapes using the Polyline Solid tool. Create custom countertop shapes, backsplashes, tub platforms, etc.

Polygon CAD tool

Creates regularly-shaped polylines of pre-specified dimensions. Specify the number of sides and specify the polygon size by length of sides or overall radius.

Convert 2D CAD lines and polylines to other Chief objects

Quickly convert CAD to Polyline Solids, Molding Polylines, Countertops, Slabs, Landings, Holes in Roofs and Platforms. Convert Arcs and Circles to Polylines. Convert polylines to Revision Clouds and Material List Areas. Convert to Elevation and Terrain data, Sprinklers, Roads, Road Markings, and Sidewalks.

- Excludes Elevation and Terrain Objects

CAD-to-Walls™

Import CAD files, such as AutoCAD®, and convert CAD lines to fully configured 3D walls, windows, and doors.

Architectural CAD Details

Details for residential structural elements. Detailed assemblies for floors, roofs, decks, walls and foundations. Over 500 details are included in the premium SSA catalogs.

- Includes a subset of CAD Details

Align / Distribute Objects tool

Define distribution and automatic alignment of CAD objects.

Create and manage CAD Details & Blocks

Draw customized details and diagrams, print them to scale, and save for reuse in the Library.

Auto Purge CAD Blocks option

Unused CAD Blocks can be automatically purged from plans when the program is closed.

Specify Insertion Points for CAD Blocks

Define an exact location for inserting and placing CAD Blocks.

Close Polyline tool, Filleted Polylines radius

Select any polyline and choose Close Polyline to automatically connect the start and end points. Editing of filleted polylines retains fillet radius.

Arc Creation Modes

Choose from a number of methods to precisely draw arcs.

Current CAD Layer & CAD Points saved with plans and layouts

When a plan is closed and re-opened, the CAD Layer used in the previous session is active.

Preference control for Roof Intersection CAD Points

Control the display of the auto-generated CAD points.

Visual CAD Snaps™

Snap indicators – center, end point, tangent, and several others. Snap to objects or a grid. Snap to Reference Floor layer (a floor above or below the current floor).

Angle Snap preview while drawing

Multiple Copy tool

Replicate objects at pre-defined increments. Set default increments for different types of framing objects, as well as general objects.

Paste Hold Position tool

Copy an item between layers, plans or floors while maintaining orientation and exact position.

Point-to-Point Move tool

Accurately move or copy objects.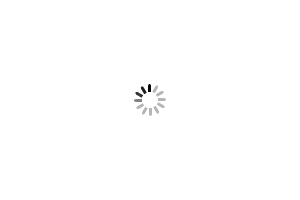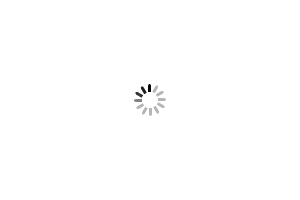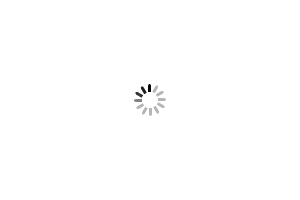 Layers
Layer Sets

Set up unique layer groupings for display and printing. Create separate Layer sets for Electrical Plans, Framing Views, or Space Planning. Use the Layer Set toolbar to quickly swap active Layer Sets. Swap Layer Sets using Annotation Sets.

User-Defined Layers

In addition to the default Layers, add, change and delete new Layers.

Assign objects to Layers for Display & Materials List

Choose which objects display in 2D and 3D and if they are to be used in Material List. Change the default layer used for individual objects and assign them as necessary.

Layer Eyedropper & Layer Painter tool

Select a layer assigned to an object using the Layer Eyedropper tool, then apply that layer to a different object with Layer Painter.

Layer Hider tool

Click on an object in plan view to turn off its layer display

Control Placing Objects on Hidden and Locked Layers

Ability to override the placement of objects on layers that are turned Off or that are hidden.

Control display attributes by Layer

Set color, weight, and line style on a per layer basis. Lock layers as necessary to prevent editing.

Object Layer Properties edit tool

Quickly and easily modify the layer properties for any object

Layer Set Defaults dialog & Management dialog

Assign 2D and 3D views to Layer Sets. For example, assign the Cross Section camera to a "Wall Cabinets" only view. Manage Layer Sets - import, export, copy, edit, delete, and create new layer sets from one dialog. Set the currently active set and the reference set.

Layer Set Defaults for Camera Types

Specify unique layer sets for each camera type; Full Camera, Floor Camera, Full Overview, Floor Overview, Cross Section, Back-Clipped Cross Section, and Wall Elevation. Control the layers displayed for any of these cameras when they are initially created by assigning layer sets in the Layer Set Defaults dialog.

Stair and Ramp Up/Down Arrow layer control

New layer for stair and ramp arrow allows you to control the display separately.

New "Footings, Step Markers" layer

Control the step markers display, line style, color, line weight, and text style.

Layer and Line Style Information are stored with cabinets, CAD blocks, and other objects stored in the Library

Reference Layer Sets

Reference Layer Sets are retained for each view sent to Layout pages.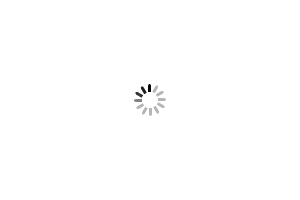 Dimensions
Dimensioning tools

Baseline, Centerline, Angular, End-to-End, Interior, Point-to-Point, and Temporary dimensions. Use One-Click Auto Dimensions™ for exteriors.

- Excludes Baseline

Running Dimension Tool

Draw dimension with cumulative values from base item to each dimensioned object in a single dimension string.

Specify Dimension Units, Accuracy, & Display

Use Imperial and Metric systems. Control the units displayed for dimensions, number height and font, arrow size and style, accuracy in decimals or fractions to 1/128" or 0.0078125.

Dimension Label Fill option

Specify solid or transparent fill for dimensions' text.

Define where Dimensions locate

Locate to centers, rough openings, casing, interior layer, main framing layer, sides, and several other locations.

Input Accurate Dimensions using a DISTO™ or other Laser Distance Meter

Use a Bluetooth or Wireless compatible device to automatically measure a space then input the distances directly into dimension strings.

National Kitchen & Bath Association (NKBA) Automatic Dimensions

Automatically dimension interior rooms and elevations to the National Kitchen and Bath Association dimensioning standards.

Automatic Interior Dimensions

Automatically dimension interior rooms. Set defaults for locating objects.

Automatic Elevation Dimensions

Use the Auto Elevation Dimension tool to add dimensions to Elevation and Cross Section views.

Auto Exterior Dimensions Defaults

Define the default behavior of Automatic Exterior Dimensions.

Automatic Dimension Parent Tool

All Automatic dimensioning features are located together under the Automatic Dimension parent tool.

Delete Automatic Dimensions

Use the Delete Objects tool to delete Automatic Dimensions from a Floor or the Entire Plan. Manually edited or modified dimensions will remain.

Multiple Dimension Defaults

Define multiple dimension styles and attributes for your specific needs, such as defaults for floor plans, cabinet elevations and site plans. For each Default, define the attributes for number height, unit of measure, arrow, fonts and more.

Precisely position objects by entering a dimension

Select any object, and enter a corresponding dimension number to move the object a set distance.

Enhanced Wall Editing with Dimensions

Adjust wall lengths by selecting dimensions or temporary dimensions that run parallel to the wall. Display Wall length as you draw; press TAB to input an exact dimension

Tape Measure tool

Use the Tape Measure Tool to find the measurements of any item.

Dimensions snap to objects

Snap to the Center of Cabinets, sides of Appliances and Fixtures, Framing, and Callouts and Markers.

Dimension Location Snaps for Furniture Items

Set dimensions to snap to the centers and/or sides of furniture objects for Manual and Automatic Dimensions.

Define or convert any dimension extension to a Centerline Extension

Open the specification for any dimension and select an extension number to change its values or change it to a centerline.

Dimension locations for wall tops, bottoms and cross sections

Wall Elevation Views include dimension locations and extension for wall tops and bottoms. Cross Section Views include dimension locations and extension lines for finished floor and ceilings.

Box and Bumpout Extension Snaps

Snap to projected 90° intersections

Show or hide firebox dimensions for free standing fireplaces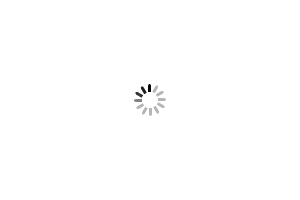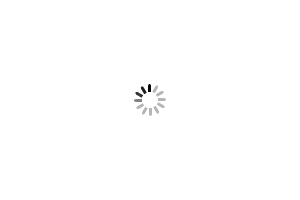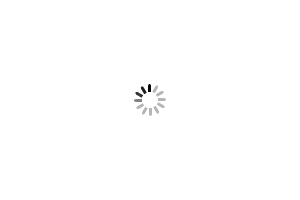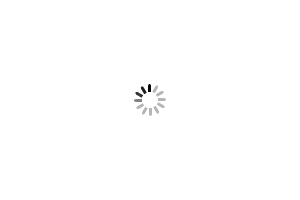 Lighting / Electrical / HVAC
Electrical & HVAC tools

Create Electrical, Plumbing and Heating / Ventilation plans. Electrical – place lights, switches, outlets, low voltage, and wiring. Circuit Connection tools draw the connections and circuits for your electrical layout. Connect electrical components together to create circuits. Adjust the lines and arcs of the circuit design. Connections will automatically change switches for 3-way and 4-way. Specify Electrical, Fixture, and Furniture items to attach to ceilings and roofs and auto-rotate to match the pitch of roofs or vaulted ceilings.

Electrical Defaults

Control the initial behavior by specifying default values. Set up default objects to be placed when adding lights and outlets to a room, set the height for outlets and switches off the floor or countertops.

Auto Place Outlets tool

Places outlets at regular intervals based on room type.

Electrical Lighting & Lighting Sources

Use Light Sources in addition to light fixture symbols to enhance the lighting in a scene. Light Fixtures have light sources for Render and Ray Trace Views.

Define custom lighting with shadows, attenuation and intensity

Turn lighting on or off per fixture to control whether a light is used for a 3D scene.

Improved Lighting Units

Choose from common wattage/lumens values for lights or specify custom values.

Edit Lighting properties of electrical objects directly from the Library

Easily control lighting

New edit controls for lighting allow you to turn lights on or off with a single click.

Enhanced Adjust Lighting Dialog

Added information in dialog makes it easy to locate lights by label name or room location

Automatic GFCI outlets in Kitchens

Use the Auto Place Outlet tool to add GFCI outlets to your kitchen rooms.

Continuous draw mode for Electrical Connections

Quickly generate electrical connections for each circuit in your design.

Photo-realistic lighting effects with the Ray trace rendering

See the Rendering section for additional detail.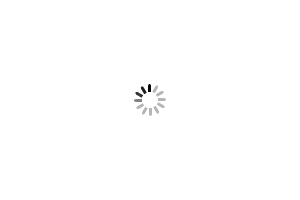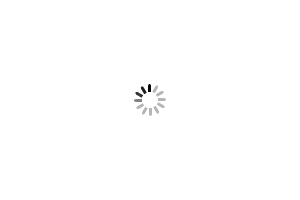 3D Design & Materials
3D & 2D Editing of Architectural Objects - Walls, Windows, Cabinets, Roofs, Stairs, …

Place and edit objects directly in 3D and 2D Plan View or Elevation View. Design simultaneously in 2D and 3D for any of the views.

Center Objects tool – center objects in 2D & 3D

Center cabinets under windows, windows in walls, dormers on a roof, and several other items 3D and 2D.

Material Painter™ & Default Painter

Apply colors, materials and textures to objects or components of the object. Apply colors as solid or stain. Use the Default Painter tool restore items to their default material.

Material Eyedropper™ & Color Chooser™

Material Eyedropper: copy a material from one object and apply to another. Color Chooser capture colors and materials from a photo or website, such as tile for a custom backsplash or a wood stain color for a floor.

Material Properties Settings

Make rendered and ray traced views more photo realistic with Pre-Defined Metals. Specify attributes for these Pre-Defined Metals: Aluminum, Brass, Bronze, Chromium, Copper, Gold, Iron, Nickel, Sliver, Stainless Steel, Tin Titanium Tungsten, and Zinc.

Material Class Definitions

Use class definitions to define your materials: General, Plastic, Brushed Metal, Shiny Metal, Pre-Defined Metal, Matte, Mirror, Polished, Transparent, and Translucent. Preview the Material classes for standard rendering or ray trace. Ray trace preview includes the option to choose a sphere, cube, or teapot shape to help visualize the attributes of materials.

Screen Capture tool - create custom materials

Screen capture an image and apply in the design, such as a photo of tile for a custom backsplash.

Toggle Patterns on or off in Vector View™

Assign Custom Patterns to Materials or Object Fill

Manage Plan Materials

Manage all the materials used in the design. Replace materials used in a plan with a material from the Library Catalog. Select a group of materials to merge.

Define the Rotation Angle for Custom Patterns

Create Symbol Wizard™

Create custom symbols or import from manufacturers.

Create Custom Moldings

Draw your own molding profile. The software will extrude the molding in 3D.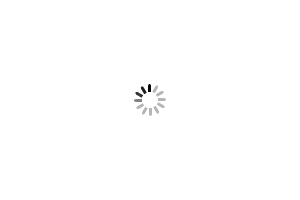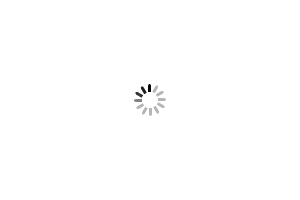 Library / Catalog
Library (Catalog) Browser

Access thousands of Objects / Items, both Manufacturer and generic. Download, import and create new objects. Search for objects in the Library or use the advanced search features to filter the results. Number of Library Items is displayed in the status bar.

Library Search & Instant Search bar integrated into the Library

Search for Library items by keyword, object type or style. Instant Search bar is integrated into the Library, just start typing in the search bar to find objects in the Library. Customize Library Search Attributes, view or modify key words for searching on Library objects.

Catalog Migration

Core, Bonus, Manufacturer and User Catalogs from previous installs automatically migrate and update to latest version at install time; User Catalog automatically migrates from previous installs. Use the catalog migration dialog to specify which catalogs to bring forward.

Enhanced feedback for Library Catalog downloads status

Options to Continue or Cancel downloads when Chief Architect closes. Catalog Downloads automatically restart if Chief Architect is closed then re-launched (no pre-subscription required).

Automatic Catalog Updates

Check for updates for catalogs distributed by Chief Architect and automatically update to the latest version.

Replace From Library tool

Select objects in the plan and replace with an object in the Library. Replace single items or all identical items in a plan.

Library Browser filtered views

Choose to show or hide entire library catalogs in the Library Browser tree. Improved library load times as hidden items are not loaded into the Library Browser.

Library Tree Reorganization

Manufacturer, User, Chief Architect Core, and Chief Architect Bonus catalogs are now grouped into separate categories for easier navigation.

Library Object Shortcuts

Create shortcut items to any object in the Library Browser to customize your organization.

Multiple Select Library Items

Use the Shift or Ctrl keys to copy, move, and edit groups of objects.

Improved speed of deleting objects from the Library Browser

Preview Objects / Items in the Library before they are placed in a design

Visual feedback for the size and orientation of objects being placed from the library and edited in plan and 3D views. Rotate, Spin and Zoom the Library preview.

Convert Plan Materials to Library Materials

Materials that are in use in the plan can automatically be added to the Library.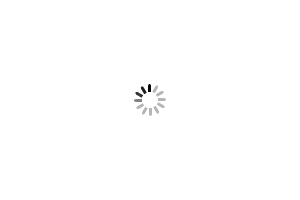 Materials List & Cost Estimating
Automatically generate Materials Lists

Automatic Materials List with columns for equipment, unit costs, percent markup, and labor costs. Change order of the columns. Generate a list for the entire plan, single room, or defined area using a polyline.

Master Materials List

The Master Materials List stores master data, such as price. When a new project is started, the Master List data is applied. Save and load multiple Master Materials Lists.

Specify Layers when calculating a Materials List

Use Layers to control what is included in the Materials List.

Materials List Components

Add detailed information to objects– such as glazing to a cabinet finish. Components information is then posted to the materials list. Choose which details to show or hide on the final Materials List using Components.

Material Schedules

Create Schedules for Doors, Windows, Cabinets, Fixtures, Appliances, Furniture, Electrical HVAC, Plumbing, Plants and Room Finish. Exclude specific items from Schedules such as cabinet hardware. Automatically Customize the information contained in the Schedule and label controls for Schedules.

Materials List include soffits under roof eaves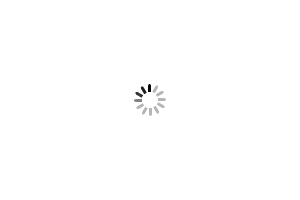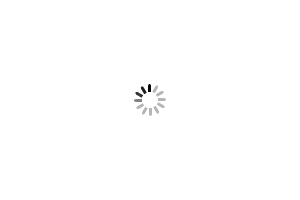 Text / Annotation / Scripting
Fully editable Text tools

Control font, size, weight, color, position, justification, and more.

Advanced Rich Text tools

Format text with varying colors, font, and more. Convert plain text to rich text.

Text Style tools

Create unlimited Text Styles and assign them per layer, per default, or per object to control the appearance of labels, dimensions and other text in your design.

Specify Line Style and Fill Style for Schedules

Change schedule grid color and overall background color on a per schedule basis.

Improved control over multiple schedules

Manage multiple schedules of the same type and independently control their display of labels. Improved schedule updating when items in the plan are added to or removed from the schedule display.

Text Leader Line tool quickly creates callouts and notes

Create Leader Lines using Rich Text or Plain Text types

Architectural fonts: City Blueprint, Country Blueprint, Chief Blueprint

Use any built-in font included with your operating system.

Spell Checker

Uses a built-in or custom dictionary.

Enhanced Text control

Font control, font defaults, and text macros for page number, date, and others.

More control over arrowhead style

Specify the arrowhead type used for Joist Directions, Sun Angles, Roof Labels, and Stairs and Ramps.

- Excludes Joist Direction

Callouts & Markers

Place Callouts and Markers in Plan, Elevation, Layout, and Detail views. Adjust fill color, line style, line weight, and double-headed Callouts. Callouts and Markers have unique layers. Use multiple default styles for Arrows, Markers, and Callouts.

Custom Door, Window, & Cabinet Labels

Type your own customized labels for any Door, Window, or Cabinet object. Control cabinet label size and orientation.

Rotate Labels

Select and rotate labels independently in Plan view. Set default label rotation and offset; set label rotation to be relative or absolute to the rotation of the object.

Layer for Camera Labels

Label display for cameras is now independent from the camera display.

Automatic Roof Labels

Display labels for roofs, skylights and holes. Label includes pitch direction arrow and the roof angle in pitch or degrees. Modify the arrow style and text style of the roof labels

Labels for Layout Boxes

Automatic labels for layout views will display the camera name for elevation and section views or the floor plan name for plan views. Create custom labels that will move with the views and you set up you layout .

Specify labels for Light Source or "added light" objects

Uniquely name light sources in your scenes for easy recognition.

Soffit, Shelf, and Partition Labels

Assign custom labels through the new Label Tab for soffits, shelves, and partitions

Labels for Bay, Box, and Bow Windows

Customize labels through the Label Tab of the Bay, Box, and Bow Window dialogs.

Room Label background fill

Specify background fill color or solid or transparent fill for room labels

Control the location of Labels

New X and Y offsets for labels allow you to control the orientation of labels in relationship to the object.

Embed Hyperlinks in Text

Add links to website or other files using the text tools.

Text Macros & User Defined Text Macros

Insert macros into text objects. Add Contact Info, File Info, Plan Info, Special Characters, and Time and Date macros. Create custom Macros, such as macros for Contractor, Supplier, or Revision Number.

- Excludes User Defined Text Macros

Window Macros

Use macros to include Window Type, Top Elevation, Bottom Elevation, and Floor to Header height in window labels.

Label macros for Electrical Lights, Stairs & Ramps, Roof Pitch / Slope, and Layout Boxes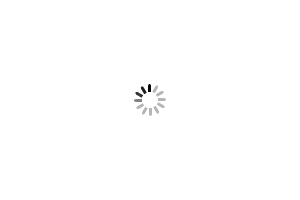 Printing
Printed Paper sizes

Specify printed paper sizes to fit your design scale.

PDF print

Print to a PDF file for outsourcing a print job – great when you do not have a large format printer.

Print Preview

Displays printable area, paper edges, and line weights. Outline printing is visible in Print Preview mode.

Scale-to-Page or Paper Size

Page Setup

Determine plan sheet size and specify how it prints to different paper size.

Span printing across multiple pages

Print a large format sheet on a smaller paper size and tape together to make the larger sheet.

Control line style begin and end size

For example, for a dashed line define the start and end dash size.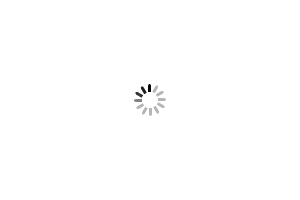 Import / Export
Import & Export Chief Objects

Import/Export Annotation Sets, Layer Sets, Hot Keys, Wall Types, Line Styles, Macros, and Ruby Scripts. Share with other users or transfer them from plan to plan.

- Excludes Wall Types, Ruby Scripts, and Line Styles

Import Defaults

Share default settings between plans for a variety of objects, including: Windows, Doors, Cabinets, Schedules, Stairs.

Transfer Layers between Plan files

Layer names can be transferred between plans.

Export Materials List to Microsoft Excel, CSV, TXT, or HTML

Import PDF files

Import Adobe® PDF file formats into plans, layouts, and CAD Details; retain print resolution and quality when printing final documents with embedded PDF files.

Import & Export 2D DXF

Advanced Layer Mapping to assist with importing.

AutoCAD® 2013 Compatibility

Import or Export DXF and DWG files.

Import & Export 3D files

Import 3D DXF, DWG, OBJ, 3DS, SKP. Export 3D DXF, DWG, 3DS

SketchUp 8 object import (32-bit version only)

Import image files: BMP, JPG, GIF, PCS, TIFF, PCX, PNG, Metafiles, TGA

Image import - specify transparency color and add plant data or image information for materials and backdrops. Display Metafile on plan, elevation, and layout views. Specify fill style to show through and transparency on the image.

3D Mass Import

Group import 3D DWG, DXF, 3DS, OBJ, SKP files and convert them to Library Objects.

Create Materials from Textures

Group import texture image files and convert them to materials automatically.

Export .AVI files for Virtual Tours & 3D VRML

Export PNG & TGA from Ray Traced Renderings

Convert 3D View to Symbol

Create a custom object using Chief Architect's design tools and then round-trip covert a view to a unified library item.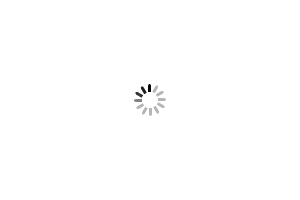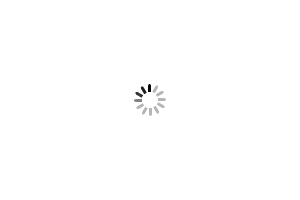 User Resources
64-bit version

The 64-bit version is more efficient in managing memory and you will see better performance on larger plan files. A 32-bit version is available and will also run on 64-bit operating sytems.

Customizable Toolbars

Modify the toolbar to match your work style. Add and remove buttons, create toolbar groupings, dock and undock toolbars.

Toolbar Sets

A collection of tools on a toolbar set organized by discipline: Default, Terrain, Kitchen & Bath, Space Planning, Plan Detailing, Mechanical Electrical Plumbing, CAD, Color Palette with customizable material swatches.

- Excludes Terrain, Space Planning, and MEP toolbars

Customizable Hotkeys

Assign and change shortcut key mapping.

Specify Preferences & Defaults

Set up Preferences for display and editing tools to customize the interface to your needs. Specify defaults most architectural elements.

Reference Floors & Current Floor retained within the Plan file

Assist with layout and wall alignment (displays the floor above or below the current floor). If you have a multi-level plan, the program will re-open to the floor and in the area when you last saved and closed the file.

Virtual Graph Paper™ display

Adjust grid to display a reference in any increment, great for modular design, space planning, and as an indication of scale.

Auto-Archive

Set Auto-Archive Preference to schedule how frequently projects are backed up to an archive file.

Chief Viewer™ - a Free downloadable viewer

View and annotate 3D camera views and Virtual Tours.

Support & Software Assurance

Updates, Major Releases and New Versions, Priority Technical Support, Over 500 Online Training Video access, Download Library Catalogs access, Discounted Training Seminars, Discounts on Secondary Licenses.

30-Day Satisfaction Guarantee

If you are not completely satisfied, Chief Architect, Inc. will gladly refund your purchase price within 30 days of purchase.