Support & Software Assurance
Chief Architect offers Support & Software Assurance (SSA) on an annual basis. SSA is included with all new purchases. It is optional to renew after the first year. Support & Software Assurance provides the following benefits:
Updates, Major Releases and New Versions
Priority Technical Support
Over 500 Online Training Videos
Download Library Catalogs
Discounted Training Seminars
Discounts on Secondary Licenses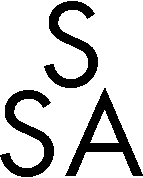 Support & Software Assurance Details
New Releases, Updates and Major Upgrades

Receive new releases, updates and upgrades at no charge.

All software is distributed electronically as a download service. An optional Backup DVD is available.

Academic network licenses — a fee may be incurred if you do not exchange your hardware lock key.

In order to access updates and upgrades your licensed product must be registered.

Access your

Digital Locker

.

Priority Technical Support

Based here in our corporate offices, Chief Architect's Technical Support team provides courteous, knowledgeable service for users of the current program version or one version prior.
Priority Technical Support is available to Support and Software Assurance members and places your telephone call ahead of callers without SSA.

Online Video Training Access

Get started quickly! Over

40 hours

of How-To Training Videos to help you be more successful with Chief Architect. These

500+

How-To videos are typically in 3 – 10 minute segments to teach you exactly how to accomplish tasks. The videos are arranged by category and also by a class room learning project. In addition, you can search for the exact topic you are looking for. Training Videos are a great reference tool to help you when and where you need help.

Access the Online Videos

.

Download Library Catalogs

Chief Architect offers generic and name-brand catalogs for download. The available catalogs continue to grow and are typically refreshed on a monthly basis. We have some exciting new name-brand catalogs.

Visit the 3D Library

Discount on Additional Licenses

Receive special pricing for secondary or additional licenses of Chief Architect. You save over 30% on secondary licenses. In addition, you save 50% on SSA for the secondary license.

Discounted Training Seminars

Frequently Asked Questions
Will I receive a free upgrade if I'm on SSA?

Yes, you will always receive the most recent version of the software.

With SSA how do I access the videos, catalogs and updates?

When you sign up for SSA, you will receive a login for an online account that you can use to access these services.

Is SSA required?

SSA is included with all new purchases. At the end of the first year, it is optional.

What if my SSA expires and I want to renew later?

The one-year SSA term will begin from the time of renewal. If your SSA has expired and a new version has released, regular

upgrade pricing

then applies. For example, if you have X3 with expired SSA when X4 is released you would then pay the upgrade price. That upgrade would then include another year of SSA.

My SSA has expired. How do I re-install my software?

You can re-install your software from a backup DVD if you already have one or you can order a backup installation DVD from our sales department. If you have saved a copy of your original software download you can also install from this file. Note, the software download is only available for current SSA customers.

Will I receive a free upgrade if I own a Student License with SSA?

Student License upgrades under Support & Software Assurance require verification that students are actively enrolled in 6 relevant credits. Please call or for complete details.

I have 3 licenses of Chief Architect now without SSA and may buy more licenses in the future.
1) What's my cost per year with 3 licenses? and,
2) What is my cost to add another license?

Once you have upgraded your licenses with SSA, your renewal cost after the first year of SSA is $445 for the first license and $225 for each additional license ($445 for the first license and $225 for each of the 2 additional licenses = $895).
If you would like to add more licenses, each NEW additional license with SSA is $1,795 ($900 discount).