Architects, Builders, & Remodelers
Chief Architect is the leading design tool for Architects, Builders and Remodelers because it streamlines the design process: providing you with professional quality 3D renderings and a full materials list along with your 2D construction documents.
3D Rendering
Communicate with your clients & sell more jobs
Floorplans, Walls & Foundations
Developing a floorplan is fast & efficient
Choose a wall and the material layers
Draw your floorplan
Place 3D objects

Stone
Quartz

Wood

Tile

Cabinets

Windows

Doors

Appliances
Automatically generate the foundation
Choose your foundation type—full, basement, crawlspace, pier—or create a custom foundation.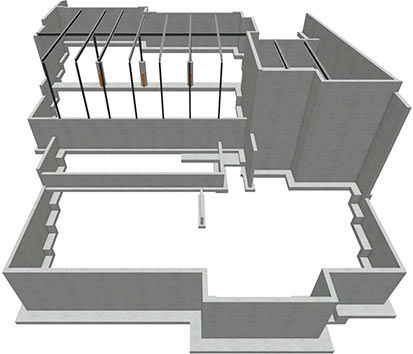 Framing, Sections & CAD Details
Powerful automatic & manual framing tools
Plug in your preferences such as framing type, O.C. spacing, blocking and your framing will build automatically. Use manual framing tools to adjust or add custom framing.
Stick Framing, Timber Framing, Pole Barns, Trusses, Light Steel
Roofs & Ceilings
Smart roof technology solves complex roof systems
Use the automatic roof tools to generate different roof styles. Manual roof tools can create any style roof including curved roofs.
Roof
Options
Help clients visualize different roof styles
Dormer
Options
Create custom dormers automatically
Custom
Ceilings
Flat, vaulted, tray, coffer & barrel styles
Construction Documents
Professional construction documents