About Chief Architect Software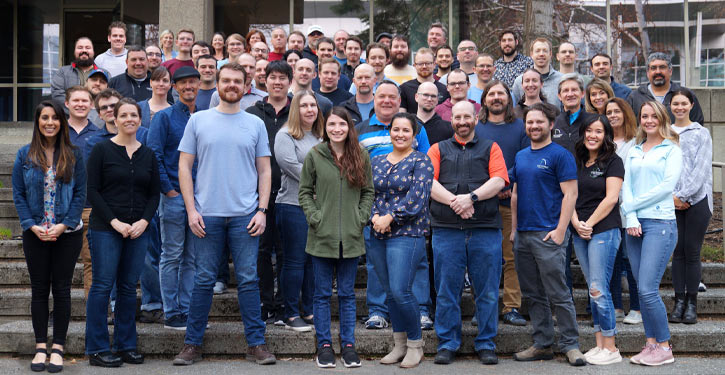 Chief Architect, Inc. is a privately held software technology company. The company's founder, Jack Simpson, a physics PhD from Stanford University, was a native of Coeur d'Alene, Idaho and relocated the company to Idaho in the early '90s. He initially created the software for home design after experiencing frustration in designing his own home by hand. The product caught the eye of home builders, and Chief Architect's software began in 1992 with widespread acceptance at the 1994 International Builder's Show. The company focuses on software for home design. Chief Architect's mission and goal is to make its customers successful with powerful and easy‑to‑use software for builders, designers, architects and DIY home enthusiasts. For professional designers, it publishes the Chief Architect software product line; the most popular product for residential home design. For the DIY home design market, it publishes the top‑rated Home Designer software product line. The two product lines are compatible, enabling professional designers and home owners to share ideas easily. The company contributes a large portion of its profits to the Opportunity Foundation.

Chief Architect Software is headquartered in Coeur d'Alene, Idaho. Learn more.
Chief Architect® Professional Home Design Software
Chief Architect Software was published for the professional home design market in 1992. It was the first object-based 3D CAD system with smart object design principles; known as building information modeling (BIM). Chief Architect is the market-leading home design software for residential design.
Chief Architect Premier is for full residential design, kitchens, baths, and interior design.
Home Designer® DIY Software
Home Designer Software is our best‑selling product line for DIY home enthusiasts since 1993.* It is a powerful, fun and easy‑to‑use tool for DIY home owners to visualize, design or remodel. Home Designer is fully compatible with Chief Architect, allowing home owners to share projects with professional builders and designers.
* From 1993 to 2002, Home Designer was sold in retail as 3D Home Architect under a license with the software publisher Broderbund. From 2003 to 2009, the product was sold as Better Homes and Gardens® Home Designer under a license with the Meredith Corporation.
Chief Architect® 3D Viewer™ App
The 3D Viewer free mobile app helps clients to visualize home projects in 3D. A professional designer can export a 3D model from Chief Architect's software and send it to a home owner, structural engineer or subcontractor to view. In the 3D Viewer app, models can be explored with augmented reality and virtual reality tools like walking, flying and dynamic cross sections.