Chief Architect X7
Chief Architect X7 is available now and runs on both Mac & PC. Regardless of whether you have Windows or Mac, you can run Chief Architect on either platform natively with a single license (so you don't need two separate copies).
When you purchase or upgrade to Chief Architect, remember you get Free upgrades for the first year – it's included with our Support and Software Assurance. You can read about the system requirements on our System Requirements page.
Already have SSA? Log in and upgrade to X7 today.
Chief Architect X7 New Features Summary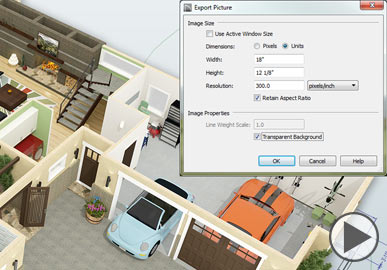 HD Picture Export.
Create and export larger than screen resolution renders (watercolor, technical illustration, and final view with shadows.
Export Images with Transparent Background.
Export .PNG and .TIF images that treat the backdrop as transparent, making it easy to overlay the graphics on other artwork without the need for additional photo manipulation.
Multiple Faced Cabinets.
Use the Split Items button to add horizontal and vertical layout of doors and drawers on any cabinet. Create Entertainment Centers and Vanity cabinets with doors on one side and drawers on the other.
Evenly Space Doors and Drawers on Cabinet Fronts.
Use an Equalize Layout button on Horizontal and Vertical Layouts to space face items equally.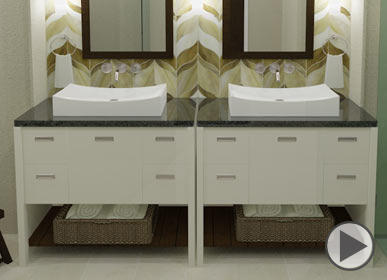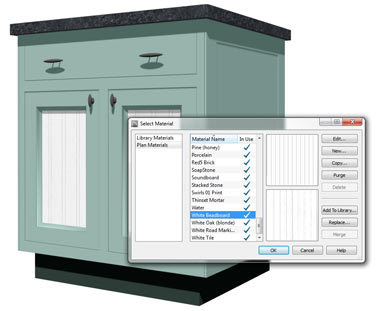 Control Cabinet Hardware.
Use the Center option to adjust cabinet drawer hardware location and specify cases where two knobs will be used.
Specify a Separate Material for Cabinet Toe Kicks.
Assign different materials to cabinet boxes and toe kicks.
Apply Plan Materials using Material Painter.
When using Material Painter, choose from a list of materials from the Library Browser or Plan Materials to quickly select new materials or reuse those that are used in your design.
Fillet All and Chamfer All.
Quickly edit polyline corners with fillets or chamfers – such as creating rounded corners on a custom countertop.
Partially Transparent Fill.
Set fill styles to be partially transparent to expose elements drawn below objects.
Edit CAD using Same Line Type Control.
Quickly create new line, spline, or arc segments at the end of existing objects using the Same Line Type handle.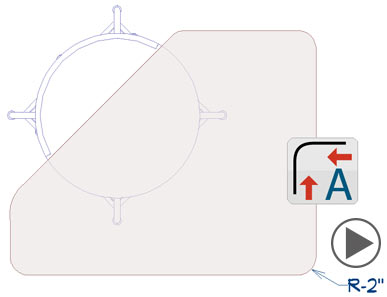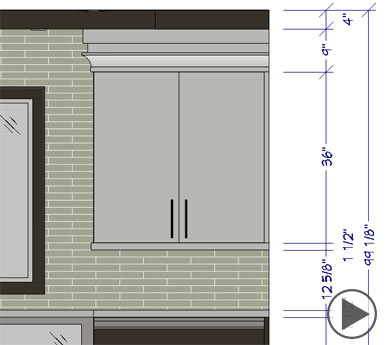 Dimension to Cabinet Toe Kicks, Moldings, Backsplashes and Countertops.
Set up locate configuration for dimensions; use the automatic dimension tools in elevation views to automatically include these dimensions.
Exclude Interior Walls from Auto Exterior Dimensions.
Set up Auto Exterior Dimension Default to exclude interior walls.
Multiple Framing Layers in Wall.
Create wall types with multiple framing layers and automatically generate framing for both layers; ideal for furred basement walls.
Pony Wall Framing.
Automatically generate framing of different sizes for upper and lower pony walls by specifying different wall types.
Easily Modify Wall Types.
Use controls in the Wall Type Definition dialog to easily move wall layers toward the interior or exterior of the wall, set materials, and define individual properties of each wall layer.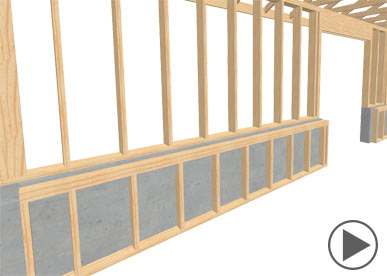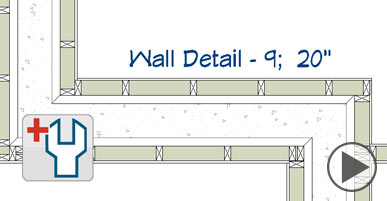 Wall Labels.
Specify wall labels or generate automatic labels when Wall Details are created. Cross-reference wall details in Project Browser with walls in plans and use macros to create dynamic wall labels.
Wall Defaults.
Default controls for interior and exterior walls; use Set As Default to update values for default walls.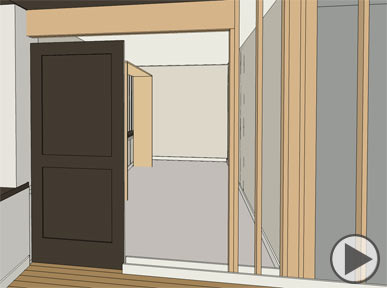 Pocket Door Framing.
Automatically generate wall framing to represent standard pocket door installations.
Framing Labels.
Label controls for posts, beams, and other framing objects. Set up custom labels and assign them to layers.
Deck Post and Beam Defaults.
Control defaults for fill, size, line style, and other attributes including showing cross-boxes in plan views.
Deck Framing Layers.
Deck framing, posts, beams, and footings are each added to their own separate layers.
Deck Support Controls.
Specify size and type of deck posts and height, width, shape of deck footings for individual deck rooms or as project defaults.
Control Framing Joints Using Edit Tools.
Choose to Lap or Miter framing members at joints by selecting the framing and choosing the edit tool for the joint type.

Open Truss Detail Tool.
View individual truss details by selecting a truss and using the open truss detail tool.