By Phillip Gibney
Update January 10th, 2023: Chief Architect Interiors has been discontinued. All of the features in Chief Architect Interiors are available in Chief Architect Premier. The main differences between the two programs were that the Interiors version didn't include features for framing, decks, outdoor living, terrain, and landscaping. If you have a legacy license of Chief Architect Interiors and are interested in upgrading to Chief Architect Premier, this blog article covers the features gained in Chief Architect Premier.
---
Building & Remodeling in Chief Architect Premier
Chief Architect Premier has extensive design tools for building and remodeling.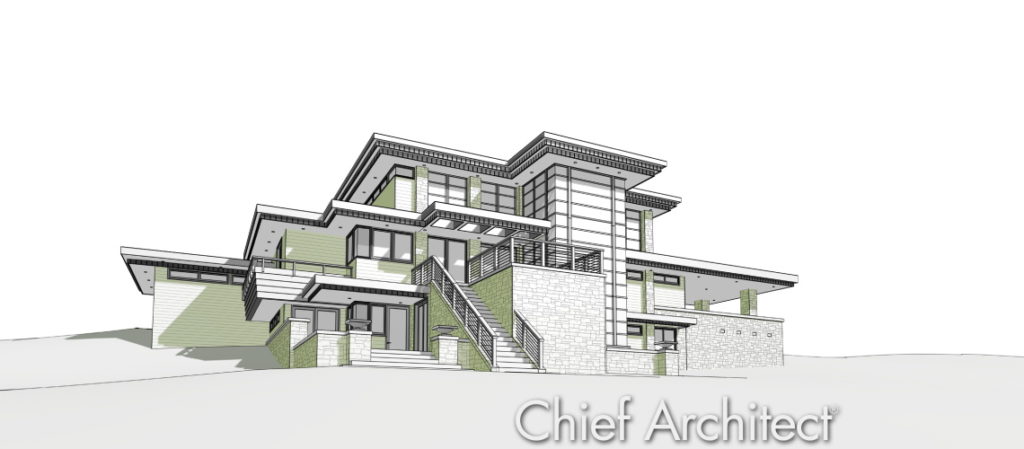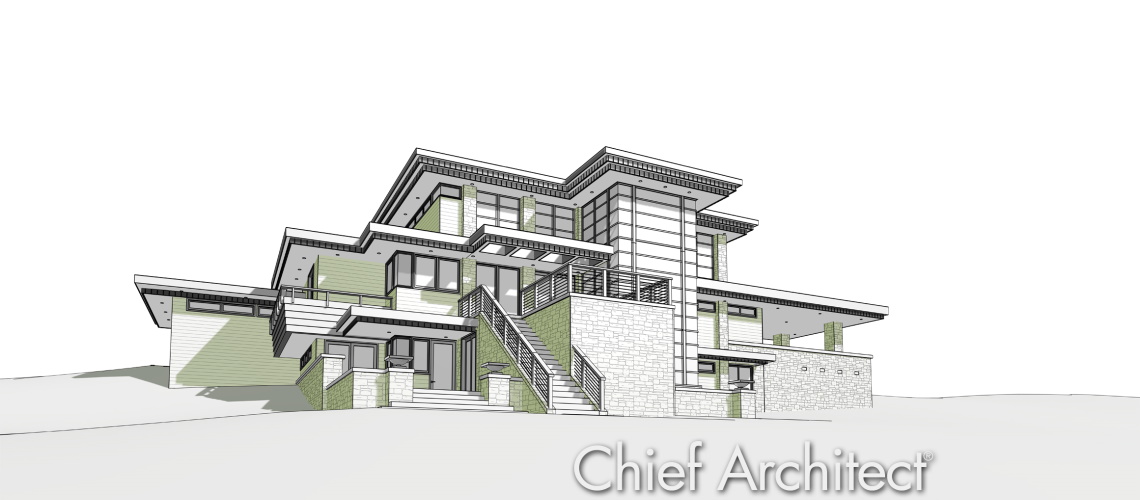 Foundations
Chief Architect Premier offers more comprehensive foundation features. In Chief Architect Premier, you can create a crawl space, basement, monolithic slab, and pier, and you have total control over the fine details. For traditional concrete foundations, you have control over the footing size, sill plates, slab thicknesses, rebar amounts for material lists, and more. Create monolithic slab foundations with inset ledges for masonry wall construction and garage-specific settings. Automatically build a pier foundation, where piers are either a round or square shape, a specified size, and a specified distance from one another. These additional foundation features in Chief Architect Premier make foundation material lists and construction documents more detailed.
Framing
Automatic and manual framing are key features included in Chief Architect Premier. You begin by automatically building the framing for floors, walls, ceilings, roofs, openings, headers, decks, and more. This will automatically add framing members throughout all areas of the plan to your specified size, spacing, type, and other characteristics. Once the automatic framing has been generated you can manually edit it or add new framing to the plan. The framing can be viewed and modified in both 2D and 3D views, making it easy to visualize how the structure is coming together. If you don't want to build framing for the entire plan, you can build framing for a single room, wall, or roof plane, which can be ideal when remodeling. With the click of a button, you can create a wall or truss framing detail that can be further edited or notated and saved for your layout sheets. Once the framing is how you want it, you can create a framing materials list that can be displayed in either a buy list or cut list. You can include your lumber costs to generate a lumber estimate, which can optionally be exported to BuilderTREND for further editing.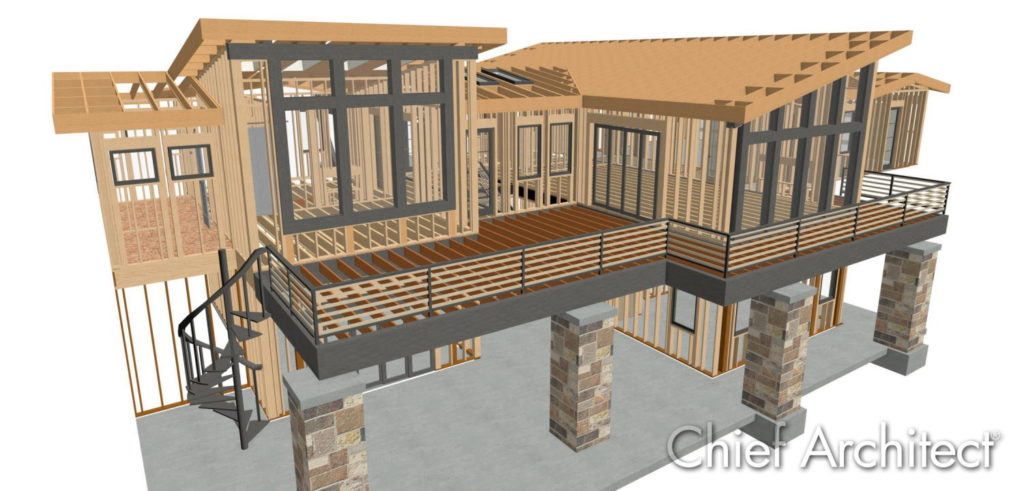 Building & Remodeling
Building, remodeling, additions, and exterior room projects are easy to manage in Chief Architect Premier. With a single click, the automatic story pole dimension feature saves you time by adding a dimension string to exterior elevations marking key locations. You can add R values, U-Factors, and the Solar Heat Gain Coefficient to many objects and define rooms as conditioned or unconditioned. This data can then be exported to REScheck™ for energy analysis. When remodeling, overlay an "as-built" plan and a "remodel" plan to show where changes occur in both 2D and 3D. When framing remodels or additions, you can build framing only where new framing is needed and show how it will connect to the existing structure. Outdoor living spaces are growing in popularity. With Chief Architect Premier, there are tools to design covered porches, patios, sunrooms, entertainment areas, and other exterior rooms. You can design these rooms to include roofs, ceilings, can lights, fireplaces, furniture, dining areas, and more.
Stone Creek Overview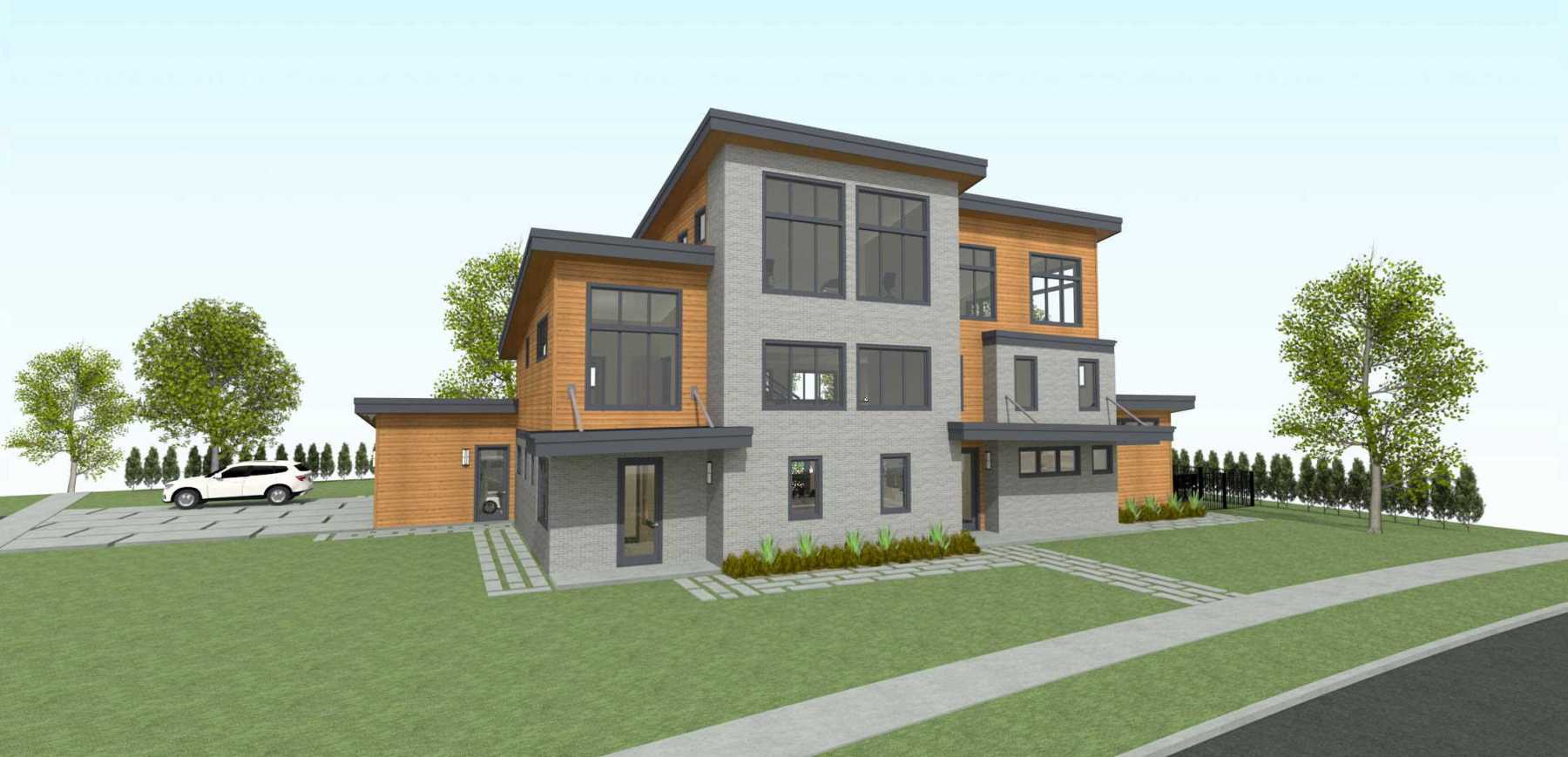 CAD
Chief Architect Premier comes with extensive CAD features to save you time when detailing plans. There are over 500 pre-made CAD details available for Chief Architect Premier. You can use these details in your plans and layouts or modify them to your specifications. If you modify the premade CAD details to your building standards, they can be saved for use in future plans. You can take a section view through the model and in Chief Architect Premier there is a feature called Auto Detail that will automatically add fill styles to the objects in your view. There is a feature called CAD Detail from View where any 2D view of the live model can be converted to CAD lines for further notating. This feature is extremely useful when needing to precisely detail a view. These features and more in Chief Architect Premier result in a fast and accurate workflow for detailing your plans.
Decks, Patios, & Outdoor Living
Chief Architect Premier includes tools for creating custom deck designs. You start by choosing whether your deck includes or excludes a railing and then you draw the shape of the deck. Once the shape of the deck is drawn, the deck will automatically frame with planks, joists, beams, posts, and footings to your specified size and spacing. From here you manually edit the deck framing as desired. You can add character to the deck by specifying whether the deck has a herringbone border pattern or by creating an inlay plank design. For deck railings, choose the style of the newels, balusters, and handrails from the library browser or custom create these components to give the deck a unique look. Deck stairs automatically go from the deck to the terrain and can be designed to your desired size, style, include railings, and more. To further customize the space, you can also build a roof over the deck with rafters or trusses, a finished ceiling, and more. Once the deck is designed, you can easily create a deck materials list in a buy or cut list and add your lumber prices for estimates.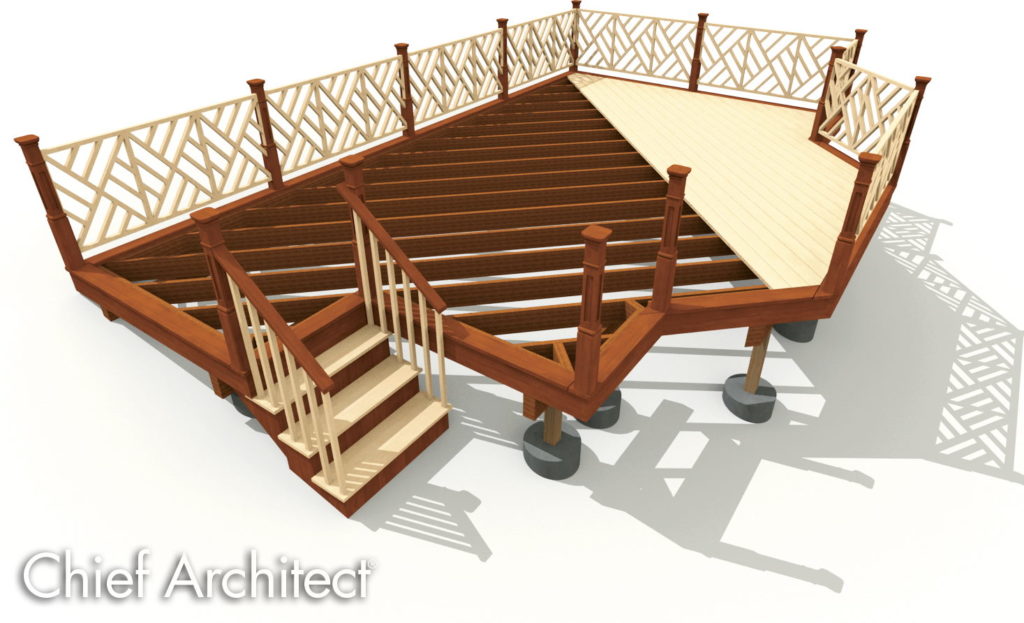 Terrain
Chief Architect Premier has tools for creating existing terrain conditions, generating cut and fill plans for sloped lots, site plans, landscape, and hardscape plans, and much more. The terrain can be manually created and modified or you can import survey data in various formats such as a .dwg file. The terrain can include the size and shape of the lot, terrain contour information, and the home's setback, along with landscaping elements such as retaining walls, fences, water features, garden beds, stepping stones, driveways, sidewalks, roads, and more. There is a Plant Chooser™ feature, where you search for plants based on their hardiness zone, water and sunlight needs, type of plant, and other criteria. Once plants are placed, there is a Grow Plants feature that can grow the plant up to 20 years from its current maturity. Other terrain tools allow you to add swimming pools, gazebos, trellises, sports courts, fire pits, exterior furniture, and more into your design.
---
Key Building & Remodeling Features in Chief Architect Premier
Pier Foundations
Automatically create a Pier Foundation, controlling the size and shape of Piers.
Monolithic Slabs
Create monolithic slab foundations with curbing, garage-specific settings, and inset ledges for masonry wall construction.
Footing Controls
Specify the size and placement of automatic footings under bearing walls and manually edit them.
Foundation Sill Plates
Generate Sill plates for foundation walls while specifying the number and size of plates.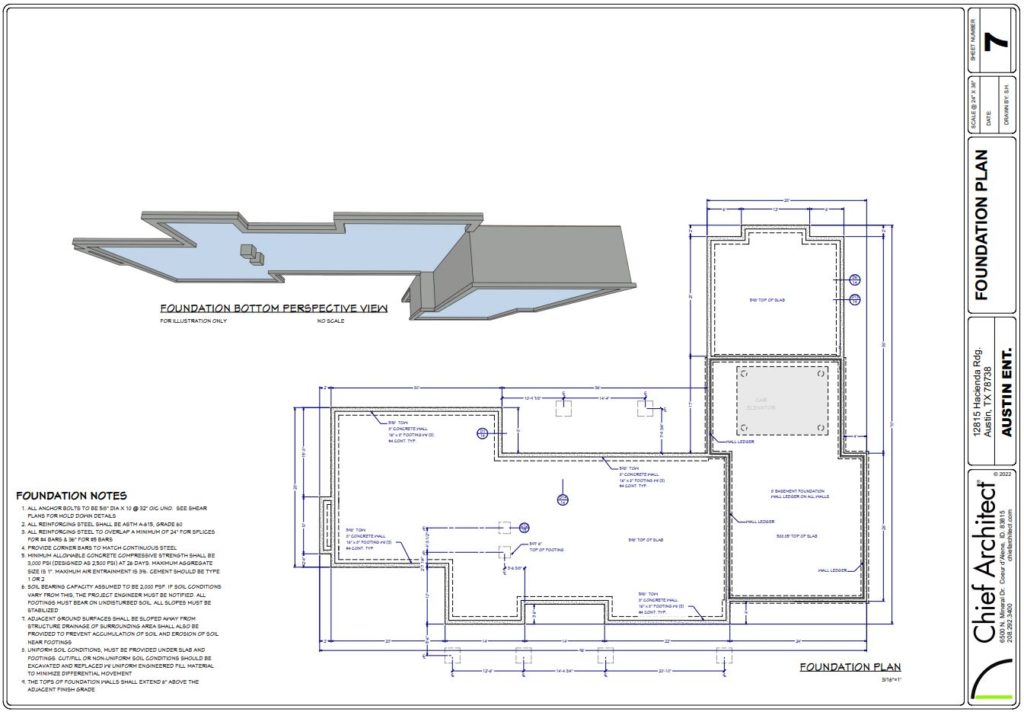 Automatic Framing
Floors, walls, ceilings, roofs, openings, headers, and more can be framed and updated automatically as the structure evolves. Define Trimmers and Headers based on opening sizes.
Manual Framing
Select and modify automatic framing already in the plan or manually draw framing members into the plan.
Roof Framing
Choose whether to frame your roof with rafters or trusses.
Trusses
Create floor, ceiling, and roof trusses that automatically fit the structure. Truss options include scissor, attic, step down, girder, sub-girder, drop hip, jacks, kingpost, gable end, reduced gable, and energy heel.
Custom Framing
Build custom framing for the entire plan or a single wall, room, or individual roof plane – ideal for remodeling and additions.
Wall and Truss Framing Details
Automatically create framing details for individual walls and trusses, then send them to your layout pages for highly detailed plans.
Assembly Controls
Create floor, ceiling, and roof structures with multiple layers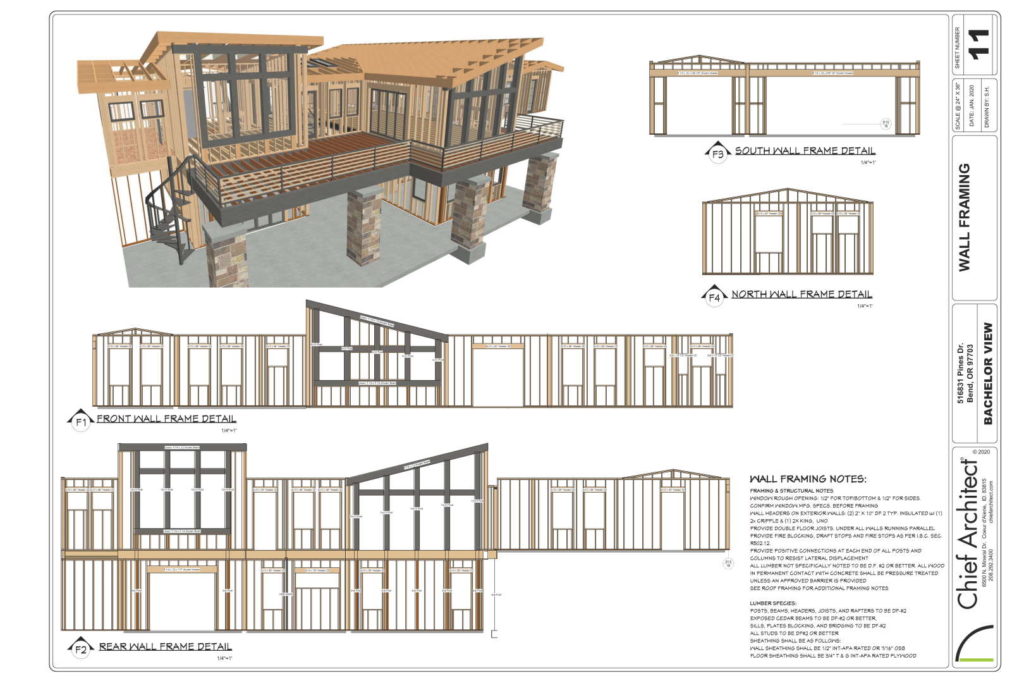 Cut & Buy Lists
Set the price of lumber materials in the Structural Member Reporting and use it to calculate framing costs.
BuilderTREND Support
Export Material Lists with accounting codes, descriptions, quantities, and pricing to Builder Trend. Accounting codes conform to NAHB Standards
Automatic Story Pole Dimensions
Automatically generate dimensions marking key locations in Elevation and Cross-Section Views.
Advanced Reference Display
Display information from one plan file to another for reference in both 2D and 3D views: ideal for showing remodel changes and construction options.
REScheck™ Support
Export energy calculations to U.S. Department of Energy's REScheck™ software
R Values, U-Factor, SHGC
Set energy values for walls, doors, windows, and other objects to be exported to REScheck™
Defined Rooms as Conditioned or Unconditioned
Specify whether a room is conditioned or unconditioned to generate insulation calculations on the materials list and REScheck™ energy calculations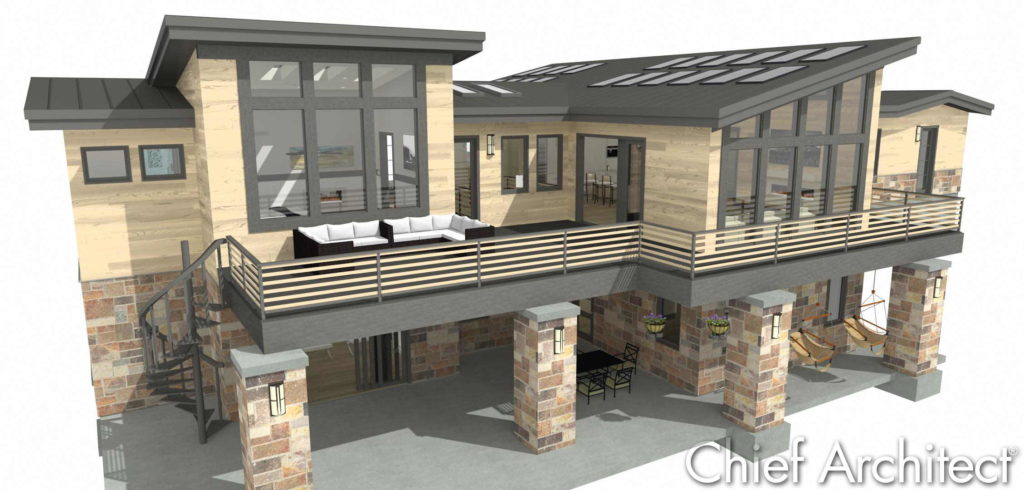 Architectural and CAD Details
Choose from over 500 customizable details or use the CAD Tools to create your own.
Auto Detail View
Auto Detail section views with fills for the floor, ceiling, and platform layers and insulation.
CAD Detail from View
Generate a CAD Detail of a view and edit it to add or remove lines, dimensions, fill patterns, text, and more.
Revision Clouds
Encircle objects with the revision cloud tool
Line Style Management
Create new and edit existing Line Styles in your project
Custom Dimension Text
Replace dimension values with text or insert text before or after any dimension value.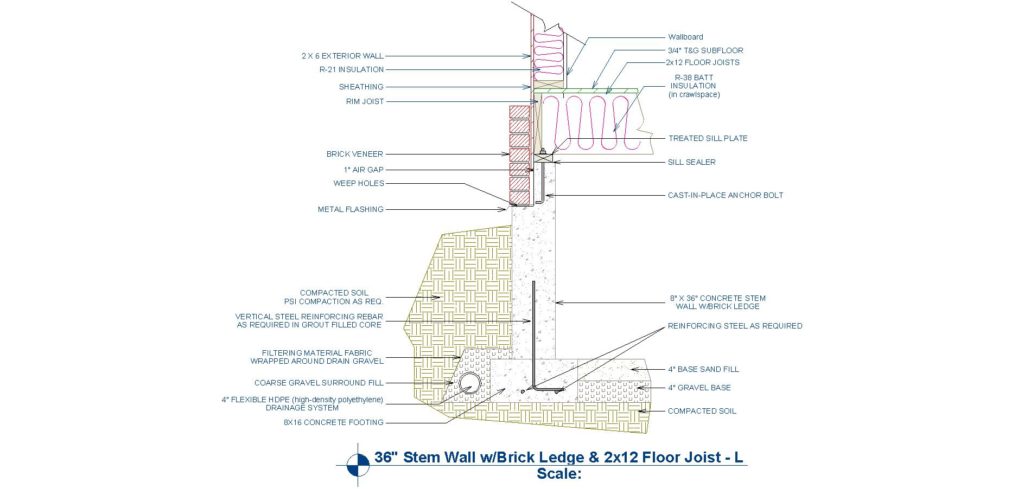 Terrain Tools
Generate a 3D terrain model with elevation you enter or import.
Landscaping Tools
Add garden beds, streams, stepping stones, sprinklers, fences, and more.
Landscaping Plants
Choose from over 4,000 plants to view in 2d or 3d. Use the Plant Chooser™ to show plants based on attributes such as common name, type, height, water and light needs, hardiness zone, and other criteria. Use the Grow Plants tool to grow plants up to 20 years from current maturity.
Deck Designer™ Tool
Design straight or curved decks and control the size and location of planking, beams, posts, joists,
Road & Sidewalk Tools
Add sidewalks, driveways, roads, curbs, gutters, cul-de-sacs, and more.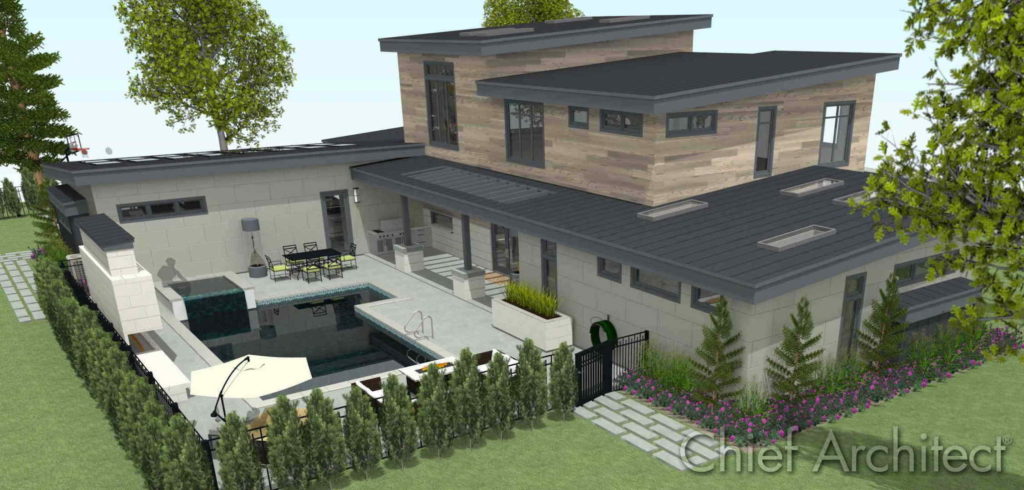 Distributed Region and Path
Automatically generate groupings of an object in an area or along a path (garden beds for example). Set variances like size, position, and angle for a natural look.
TAB Input
As you draw or move objects, press TAB to input the exact values you would like to add or modify objects.
Isometric View Tools
View designs from any of the eight standard isometric viewing angles
Control Shadow Intensity
Control the darkness in Vector Views and Technical Illustration views using a shadow intensity slider
Wall Corner boards & Quoins
Automatically or manually place Corner Boards and Quoins at wall intersection corners.
Stepped Cutting Plane Cross Section
Generate Cross Section Views along a custom plane and use breaks to create steps in the Cross-Section.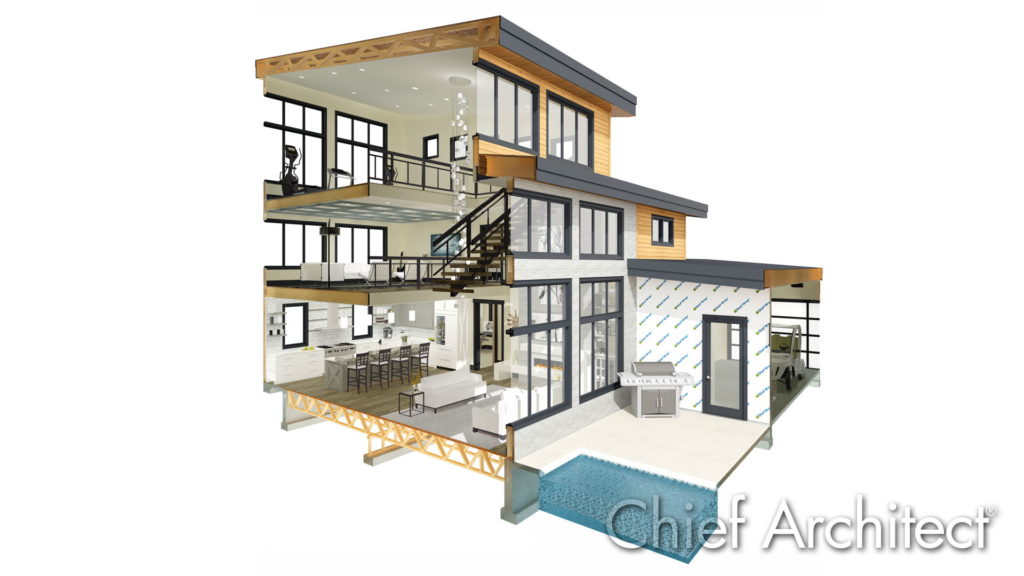 ---
A free trial, along with access to training resources is available.
Our sales department is happy to assist you if you have any questions!