by Derek Pedersen
Are you ready to start designing your dream home? With the right home design software, it doesn't have to be a daunting task. Use advanced tools to bring your vision to life and ensure you stick to a budget. Home design software will automate the design process making it efficient and easy for you to navigate each step of the way. Keep reading to discover five key reasons to consider using home design software when planning your next home project.
---
Smart Home Design Software – Focus on design concepts rather than construction
Do you want to design your home project but have little or no home design or building experience? No problem; home design software such as Home Designer has you covered! Basic building principles are built into the program so you can focus on crafting the ultimate floor plan without getting bogged down with construction details. Let's dig in further with a couple of examples.
While first developing your floor plan, you will find a list of preconfigured walls which contain all the components that make up the wall system. For instance, a "Siding 6" wall in Home Designer includes exterior lap siding, house wrap, sheathing, 2X6 framing, insulation, and drywall. You can simply choose the wall type/style you need and focus your efforts on the creative process of designing the perfect floor plan rather than the details of how a wall is built.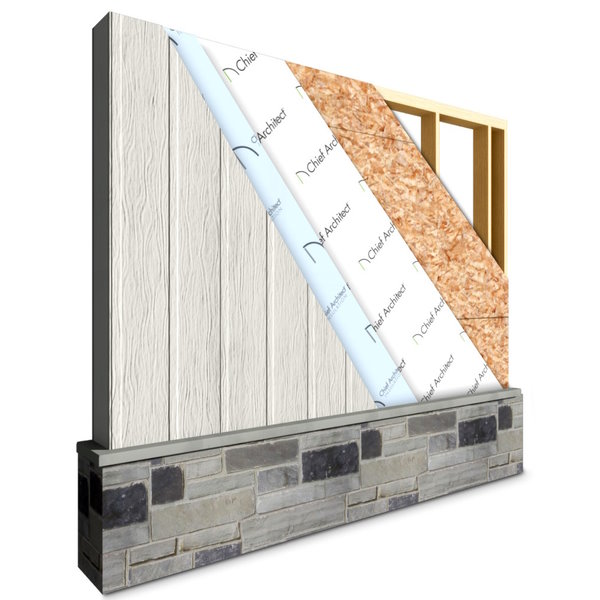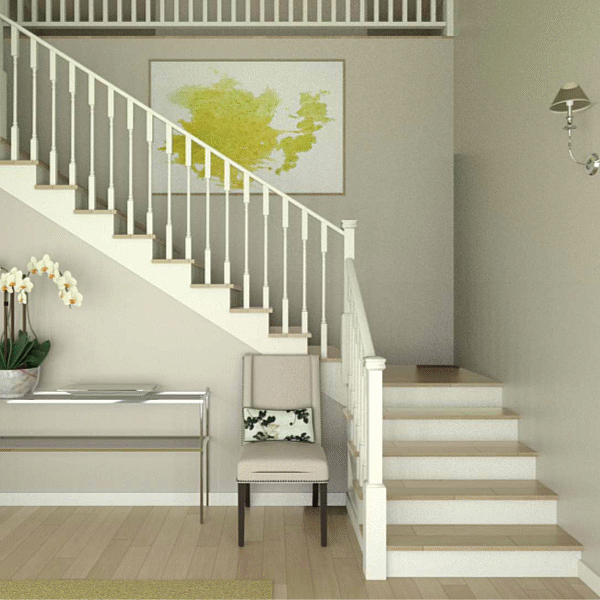 When adding stairs to your design, Home Designer will analyze the existing conditions, such as the stair location (interior or exterior) and the height spanning the two floors. This means that when you add stairs, they will be preconfigured to fit the existing conditions in your plan. The stairs will automatically have the best fit for the number of treads, riser height, and tread depth. This helps ensure that the stairs you are designing will conform to the basic standards for staircases, allowing you to focus more on the style and location of the stairs rather than the technical aspects of how stairs should be built.
There are dozens of ways that intelligent home design software will help guide you in the design process. Don't be afraid or intimidated if you lack a background in design or construction. Let Home Designer do the hard work while you sit back and enjoy the process of designing your project and seeing it come to life.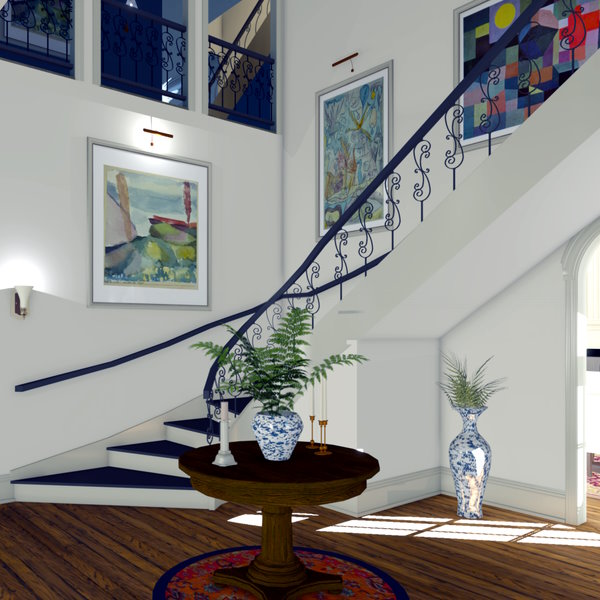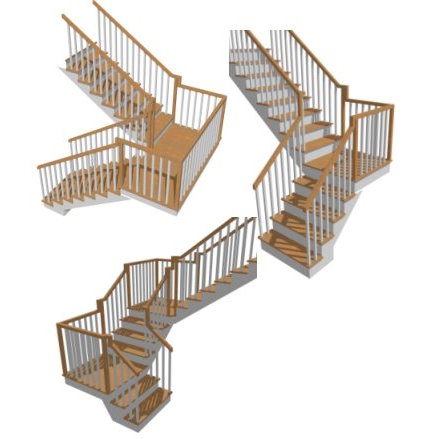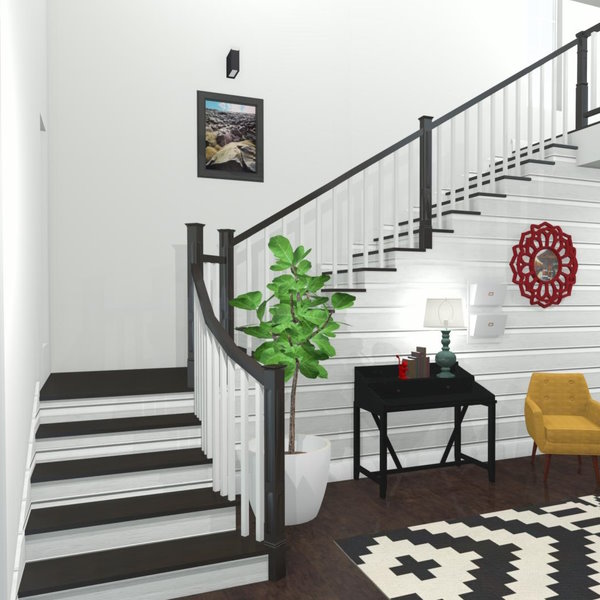 ---
You Are More Creative When Changes Are Easy
In this section, we'll look at why testing different design ideas is a critical part of your design journey. We will learn that the ease with which you draft design options can significantly affect your satisfaction with the final design.
The end goal in designing your dream home is to create a floor plan that will perfectly mirror your needs for the various spaces in the home. The design should provide optimal flow and functionality, take advantage of natural light, ensure balanced proportions, and provide flexibility. The creative process involves an evolution of your plan as you gradually get closer to meeting all of your design criteria. This will almost certainly involve many iterations of your design. In fact, if you are not trying different design ideas to arrive at what works best, you are much more likely to discover a multitude of "I wish I had done…" scenarios either during the construction phase or after you have moved in. Making changes at this late phase may be impossible or, at the very least, expensive or impractical.
Since trial and error is so important to the creative development of your home design, it is vitally important that the process of making changes is as painless as possible to help encourage your experimentation. Think of home design software as a sandbox that enables you to quickly and easily draft different ideas which ultimately gets you to the best possible result.
Now that we understand why design options are necessary let's look at a few examples of how smart home design software makes the process fast, easy, and downright enjoyable. Gone are the days of paper, pencil, and a very large eraser. Say hello to Home Designer!
Floor Plan Development – It's Easy With Smart Tools
Your first task in designing a home is to formulate a floor plan encompassing all the room types you require (think bedrooms/bathrooms, kitchen, great room, dining area, laundry, etc.). Home Designer offers a Space Planner tool that will help design and plan the layout of your interior spaces by arranging room bubbles. Once you have assembled all of the rooms, the "Build House" tool will automatically derive your floor plan by placing all of the exterior and interior walls. This will help to streamline the planning process and optimize space utilization, so you get a more functional and customized design.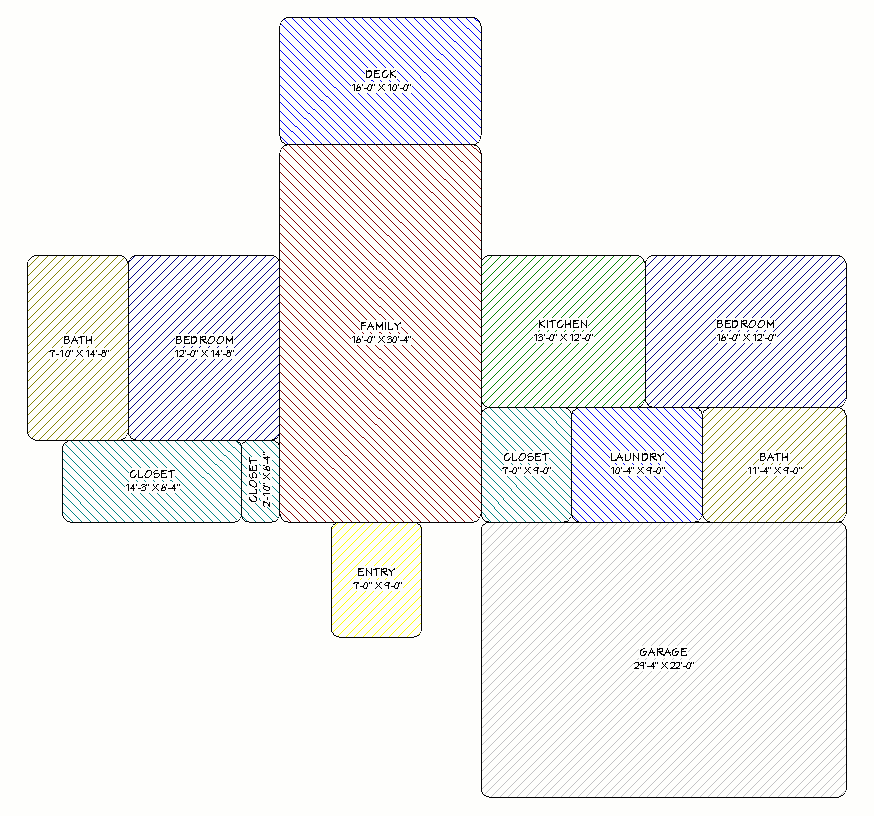 Smart Walls – Architectural objects in Home Designer are smart, and walls are no exception. Walls will auto-heal. When you move a wall, any walls connected will automatically extend or contract, saving you time and frustration. Walls are generated automatically under gable roofs, snap to common angles, and have smart bumping behavior. For example, when moving a cabinet, it bumps flush against an adjacent wall and vice versa.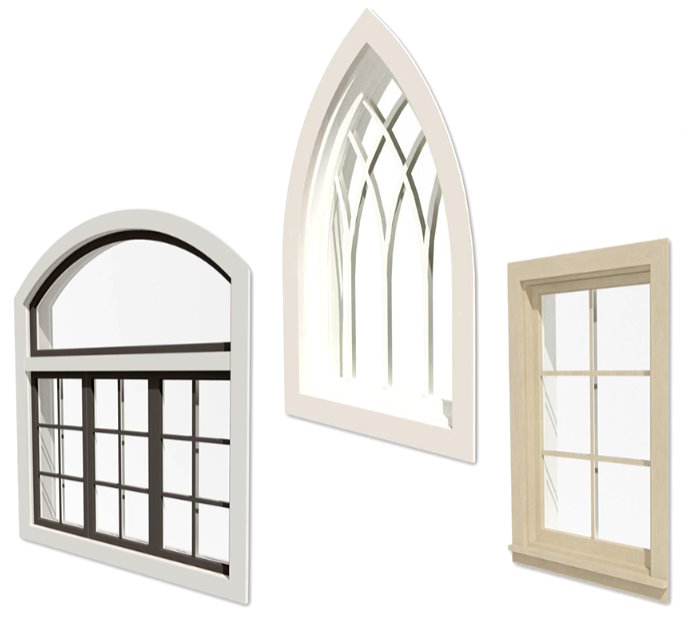 Doors and windows insert into walls intelligently. The wall opening is created automatically, and framing is adjusted to accommodate the window or door.
Wall dimensions are live and dynamic. When a wall is moved, all associated dimensions will update automatically.
Move, add, or delete walls – Reconfiguring the floor plan by moving, adding, or deleting walls is a simple point-and-click operation that only takes seconds. Experimenting with the configuration of the walls in your floor plan is a quick and easy process.
These are only a handful of examples related to walls. There are countless smart features in Home Designer that make the design process easy, and we will cover more examples in the next section.
---
Automated Design Tools
You don't need to be an expert in computers, CAD software, or construction to design your home project. Automated building tools will do the hard work in creating the various systems of the home. Keep reading to learn about these tools and how they can save you hours of manual work. Then download a Trial Version of Home Designer to see these tools live, in action, and working for you!
Automatic Floor and Ceiling Structure
Whether you are designing a single room or an entire house, once you enclose the space with walls, a tremendous amount of work is done instantaneously including the creation of the floor and ceiling structure, roof structure, foundation and framing.
Floor structure: The floor system is automatically generated when an area is enclosed by walls. By default, the software will build a platform that includes the flooring finish, ¾" OSB sheeting, 11 ⅞" i-joist, rim joist, foam sill sealer, and a pressure-treated plate on top of the stem wall.
Ceiling structure: Much like the floor system, the ceiling structure is also generated automatically. By default, a flat ceiling is created; however, there are automatic tools in the program for creating different ceiling styles, such as vault, cathedral, tray, and coffered ceilings.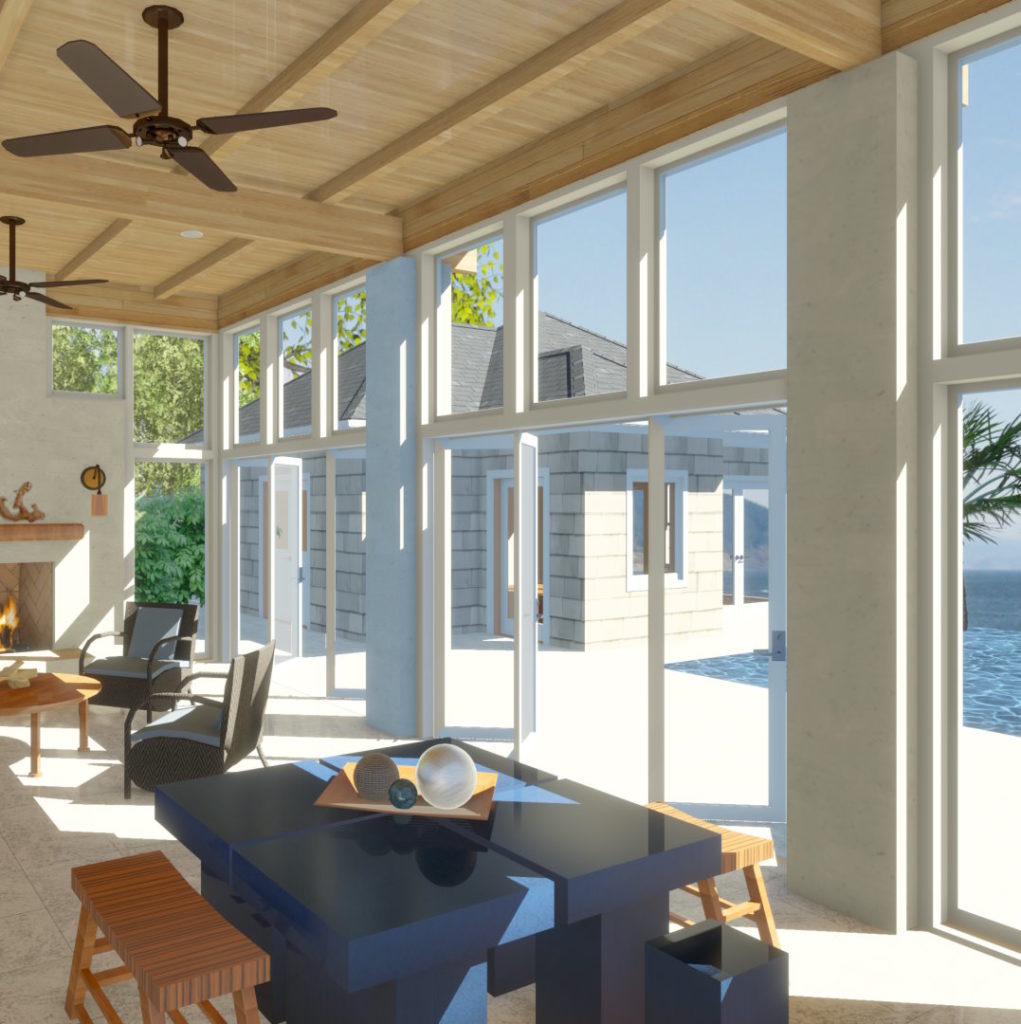 Automatic Foundation
The foundation system for your house is generated automatically. The foundation walls are built under the exterior walls, and by default, the software will create a crawlspace foundation (stem wall with footing). Are you building a full basement, a home with a concrete slab floor or an elevated home on a pier foundation? No problem, Home Designer will generate these foundation types automatically too.
Automatic Roofs
The Automatic Roof tool is touted as the most powerful tool in Home Designer. By default, the software will instantly generate a hip-style roof; however, you can give the software directives to create just about any custom roof you can devise. With the click of a button, you can create a custom roof, including gable, shed, gambrel, gullwing, half-hip mansard, dutch gable, or a combination of any of these roof styles.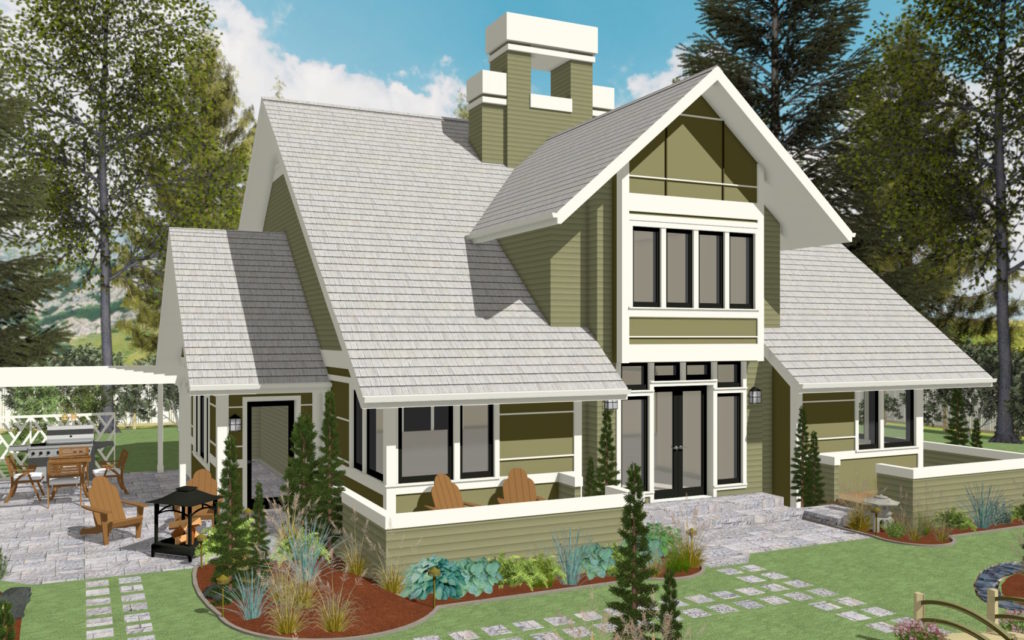 Do you want to see a different pitch (slope) roof over the entire structure or over a certain area? The software will do the necessary calculations and build the roof instantly so that you can visualize the result in 3D! Designing complex roofs can be a difficult task even for professionals, but Home Designer makes it easy.
Automatic Framing
For most DIY/home enthusiasts, the thought of designing the framing required for building a home is daunting, if not downright terrifying. While home design software does not provide the necessary engineering for the structural aspects of a home, it will automatically create framing based on common building practices. What does this mean for you and your dream home? Let's take a look.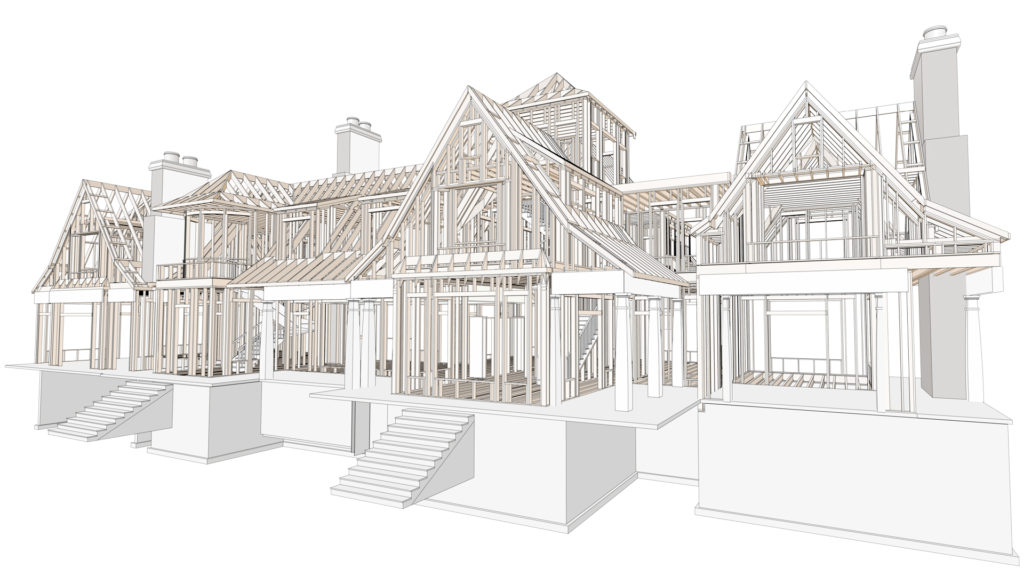 Automatic framing will instantly provide you with an estimate of the framing material needed to build the home. This includes wall framing, plate and header material, floor/ceiling joists, and roof framing (more on material estimates below).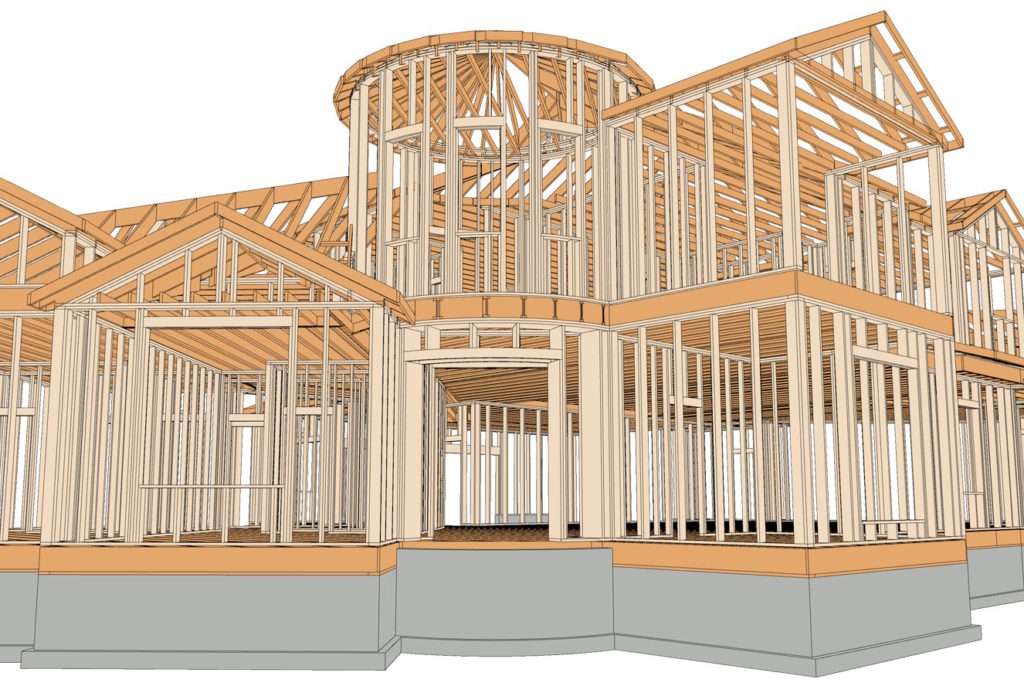 For DIY/home enthusiasts that are skilled in framing practices and have knowledge of structural requirements, we offer Home Designer Professional or Chief Architect Premier. These products allow you to set specific framing requirements like on-center spacing, header size/type, joist and rafter size/type, and more.
---
Visualize Your Design Ideas
In 3D home design software like Home Designer, a complete 3D model of your project is a side effect of creating your 2D floor plan. This means you don't have to do extra work to create 3D renderings, video walkthroughs, or utilize virtual reality features. You simply use camera tools built into the software to explore and experience your design. Now that we know creating a 3D model is automatic and viewing the model is easy, let's look at the reasons why visualization is an essential part of designing your home.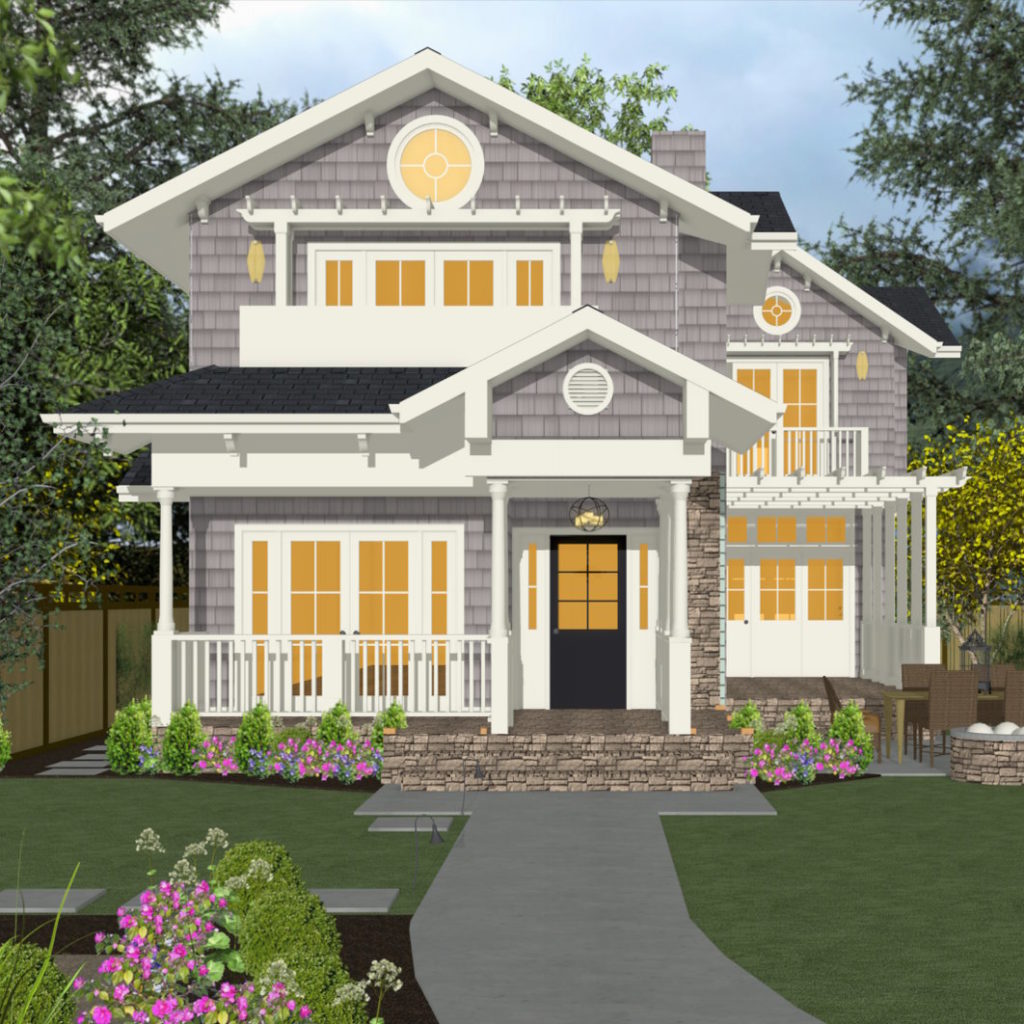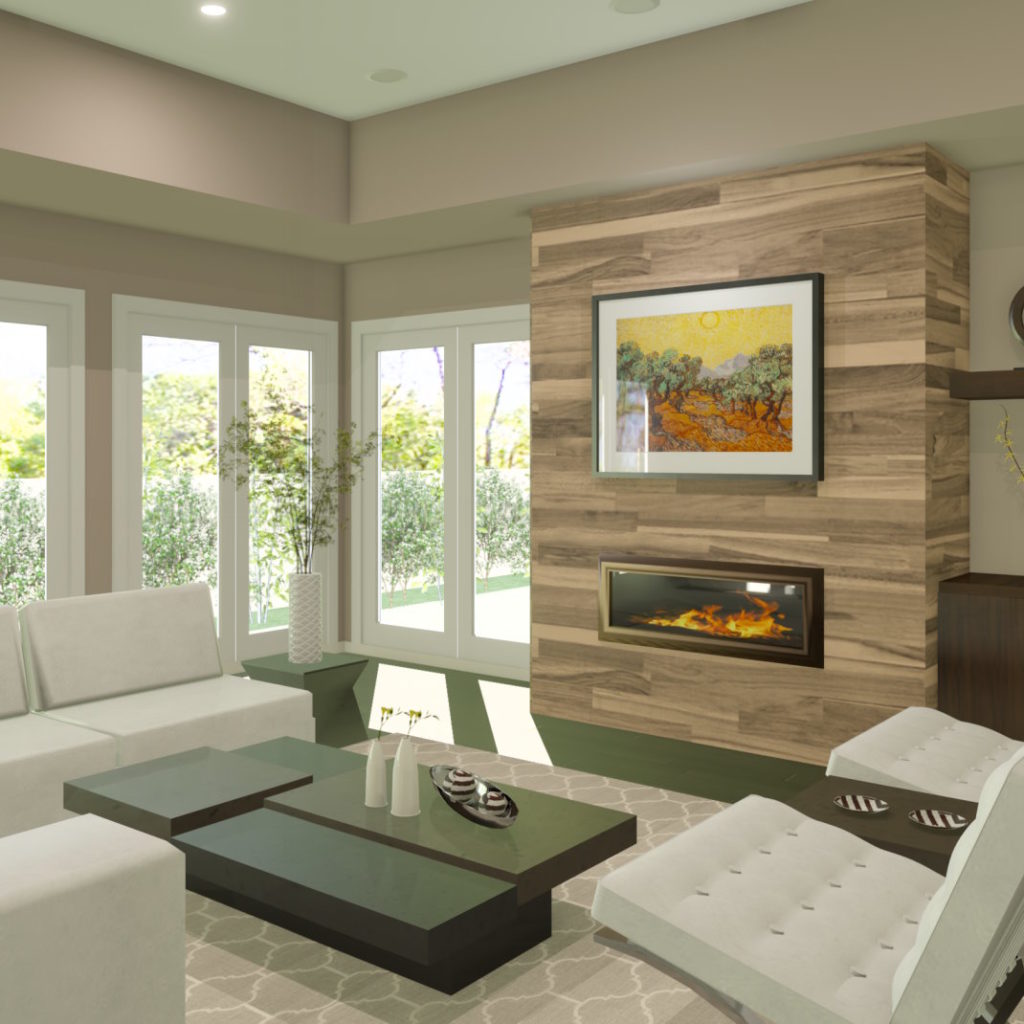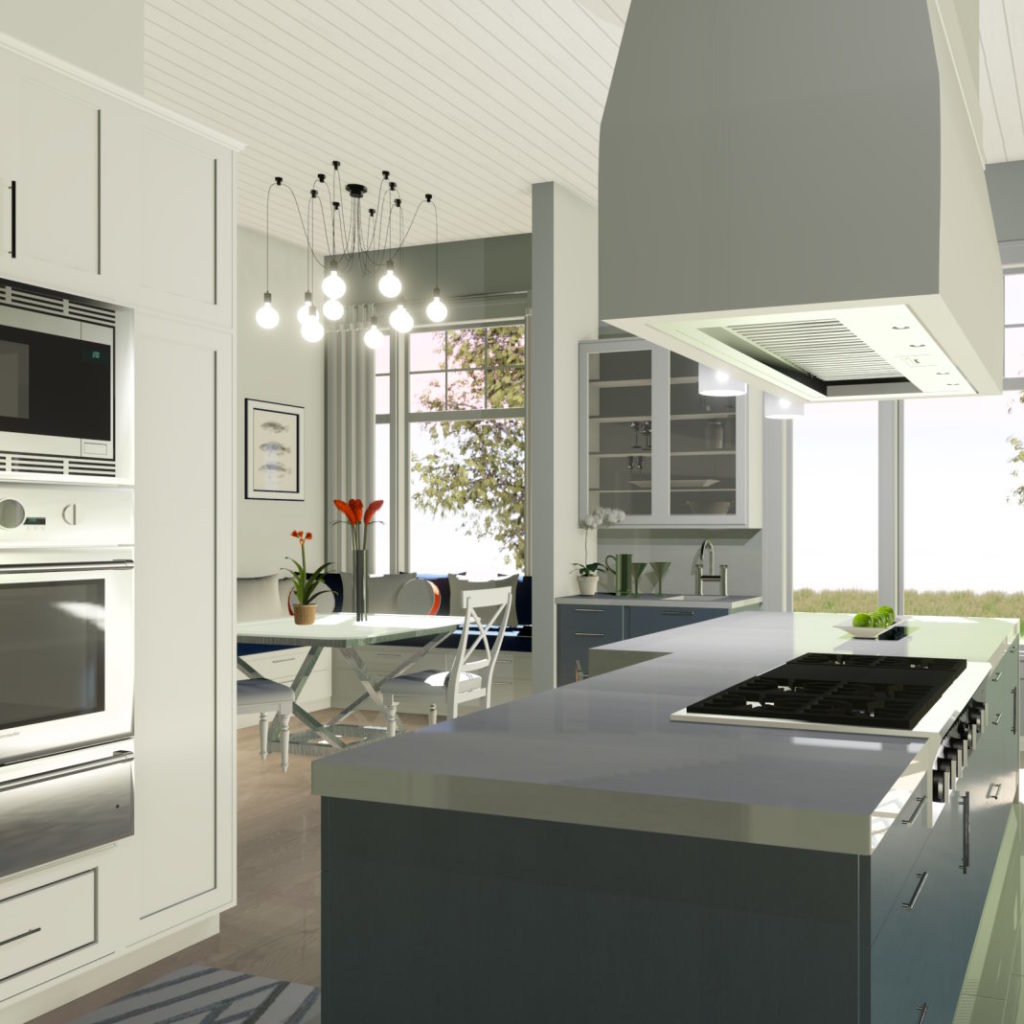 Let's face it, most DIY/home enthusiasts will have trouble visualizing a 2D floor plan and elevations that you typically see on a set of blueprints or construction drawings. Having access to 3D renderings, walkthroughs, and virtual reality will bring the design to life, allowing you to experience the home before you ever break ground on the project. This is especially helpful for getting an accurate sense of space, the floor plan flow, and the home's layout. In addition, rendering and visualization will help you get a feel for the overall aesthetic, which will help you choose materials and finishes such as flooring, cabinetry, countertops, and more.
Make Changes Early: Having the ability to visualize and experience the home in 3D will make design flaws more obvious. The earlier in the process you can identify and correct issues or incorporate design ideas, the better because changing the digital design is much easier than changing the physical structure after it's built. Making changes late in the design phase will become more difficult as you approach and cross the permitting phase. Making changes after construction has begun can delay your project and may be cost-prohibitive or impractical. Save time, money, and frustration by thoroughly inspecting your design with the visualization tools in Home Designer.
Communicate Your Ideas: Renderings can help improve communication between all parties involved in designing and building your home project. Nothing is lost in translation when sharing renderings of your design with family members, design professionals, builders, and contractors. Home Designer offers a powerful collaboration tool called the Chief Architect 3D Viewer. You can export a 3D model of your entire design and view it on a mobile device, or in a web browser on a standard computer. The 3D Viewer offers fun and interactive Augmented Reality features to help communicate your design.
Customer Satisfaction and Marketing: If you are a design professional using Home Designer or Chief Architect Premier, providing renderings to your clients can help improve communication between the designer and the customer. It's much easier to discuss and clarify design elements when both parties have a visual representation. This can lead to a more collaborative and productive design process while ensuring customer satisfaction when the project is completed. As a design professional, you can share your renderings, video tours, and 3D Viewer models to showcase your work on a website, social media, or other marketing outlets. In addition, when you share renderings with your customers, they will likely show off the design to their friends and family providing you with valuable word-of-mouth advertising.
---
Create A Budget And Cost Estimates
Creating a budget for your project is a critical first step in the planning stages of designing and building a home project. Once your budget is set, you will need a way to determine if your project costs will fit within the constraints of your budget. Home Designer offers a Material List feature that instantly generates a complete material takeoff from your project. The materials list provides quantities for concrete, framing, roofing, siding, drywall, windows/doors, cabinetry, flooring, and more. You can bring the materials list to your local supplier to get a quote or shop for materials online and plug the pricing into the software. This will help keep your project on budget and allow you to adjust your design to either cut costs or add design elements as the budget allows.
How To Choose The Best Home Designer Software
The benefits of using home design software are clear. The next question is which home design software product is best and which version is best for your specific needs.
Home Designer Professional is the best home design software for designing any home project. This is the top product in our DIY/home enthusiast line of software and offers the highest level of customization along with a special feature for creating scaled construction drawings on large format paper (think blueprints). If you plan to design a custom home and/or plan to tackle construction drawings, this is the product of choice.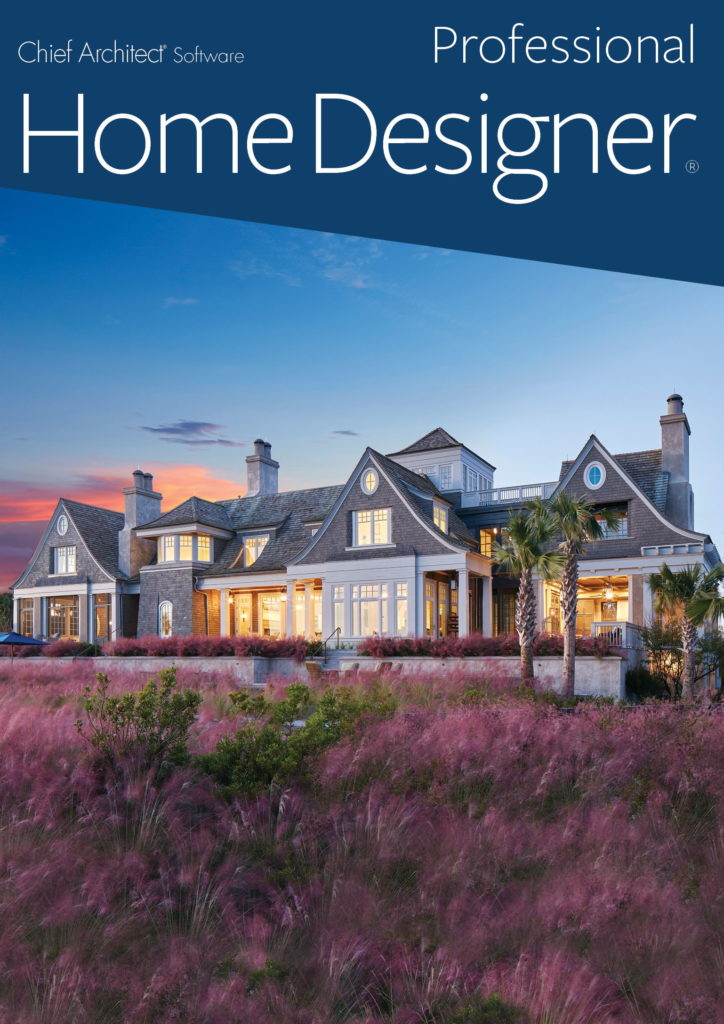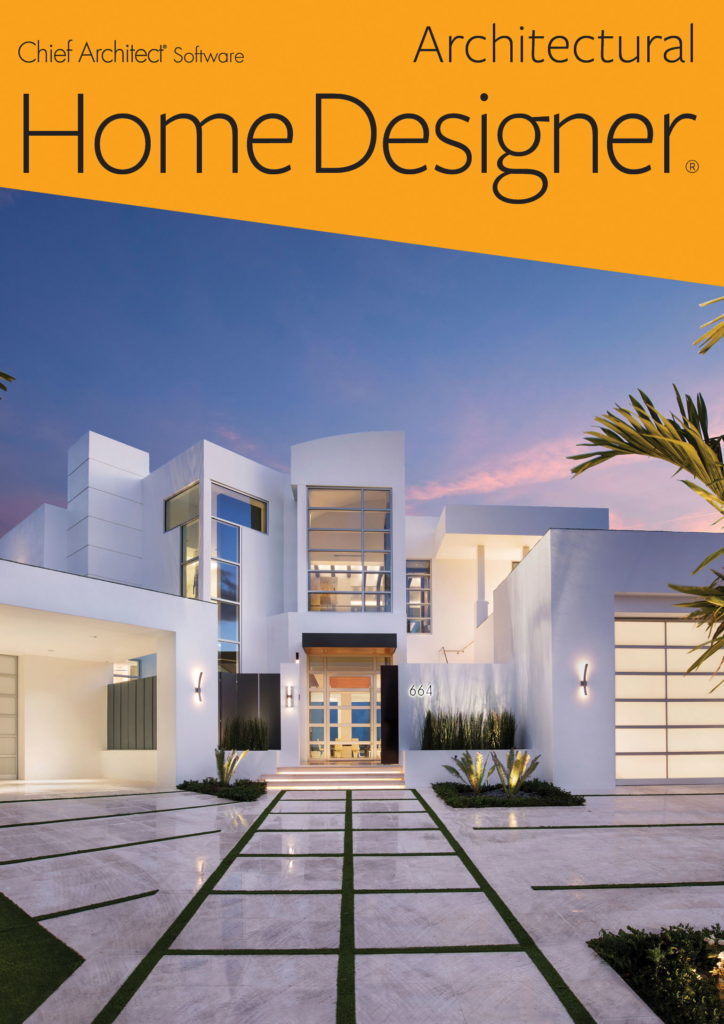 Home Designer Architectural: If you are looking for a product to help you design and visualize, then Home Designer Architectural will be a great fit. This will help you quickly draft your project, visualize the space, and provide you with a materials list for cost estimating. This product will lack some customization tools, and manual overrides found in Home Designer Professional and does not contain the special layout tool for efficiently creating construction documents. Both Home Designer Architectural and Home Designer Suite (below) are great choices if you plan to hand off your design to a professional for creating final plans or for smaller projects.
Home Designer Suite is an excellent tool to help you design and visualize a home project inside and out. It contains automated building tools that help you quickly work through the design process, moving you from concept to a final design.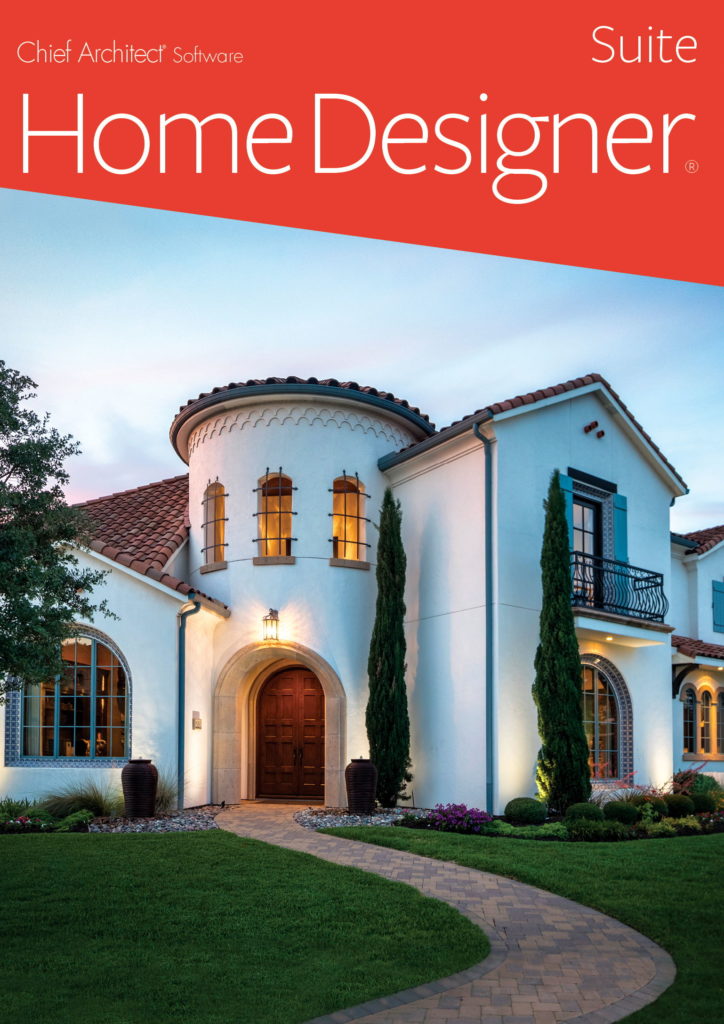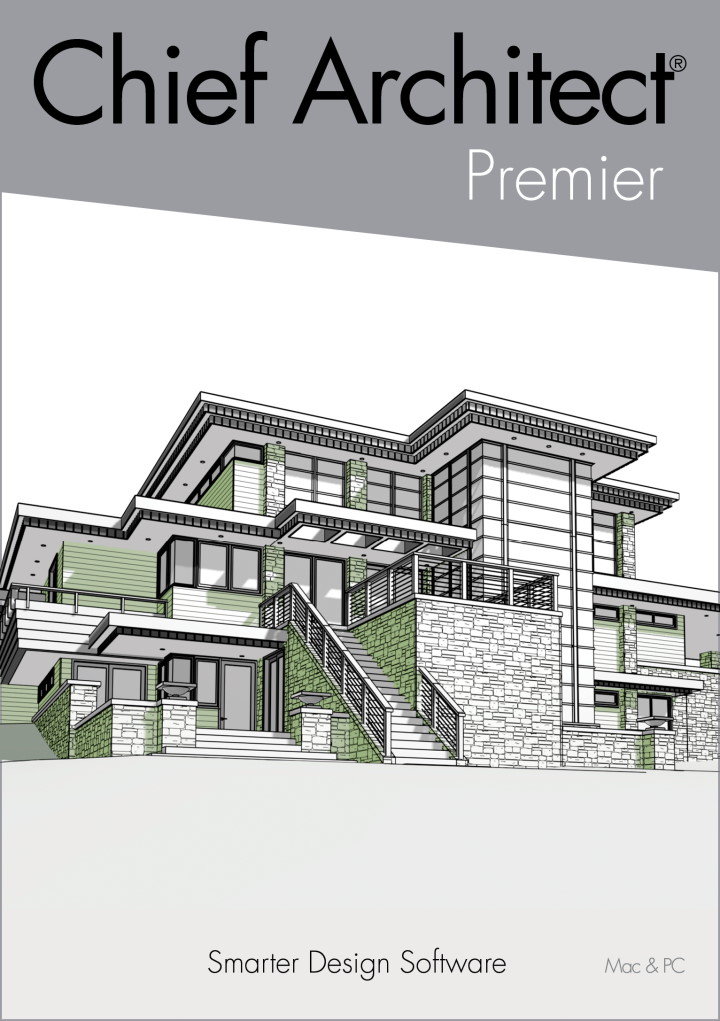 Chief Architect Premier: Are you a building industry professional or a DIY/home enthusiast looking for a professional-level home design product? Our Chief Architect Premier version contains all of the Home Designer features and adds nearly limitless design flexibility for achieving the most custom home designs. The Premier version incorporates features that make the design process far more efficient (time is money for a professional) and offers professional-level training and support for the product. To learn more about Chief Architect Premier, visit chiefarchitect.com
For more detailed information comparing our products, please visit our product comparison pages below or call us in sales; we would love to hear from you!
Thank you for joining me on this journey exploring the benefits of using home design software. Should you choose to embark on your own journey of designing and building your dream home, we would love to see your work. Share your design with our social media team by sending it to social@chiefarchitect.com or tag us #chiefarchitect.