by Phillip Gibney
You may have outgrown your current space in the house and have an unfinished basement that is not utilized. Finishing a basement is an efficient way to increase your living space. Finished Basements can be fitted with plumbing, electrical, HVAC systems and provide a blank canvas for utilizing the space. From home theater and rec. rooms to bedrooms and kitchenettes, the options are virtually endless for providing comfortable living quarters for an evolving household. Whatever your needs require, you can finish your basement to fit your lifestyle.
---
---
Benefits of Adding a Finished Basement
A finished basement is a cost-effective way to increase your living space. A finished basement has a 70% return on investment and is most likely the cheapest and easiest way to increase your living space when compared to alternative solutions. These alternatives may include an addition or constructing an outbuilding. These alternatives can be expensive and require some of the tasks already present or started in the unfinished basement, such as pouring a foundation, wiring electrical, and more. These alternatives may have stringent permitting requirements or HOA requirements, can be expensive, take more time, and limit your options. Additionally, your property size may not be ideal for an addition or constructing an outbuilding. And if you have an unfinished basement that is sitting there unutilized, why not utilize it?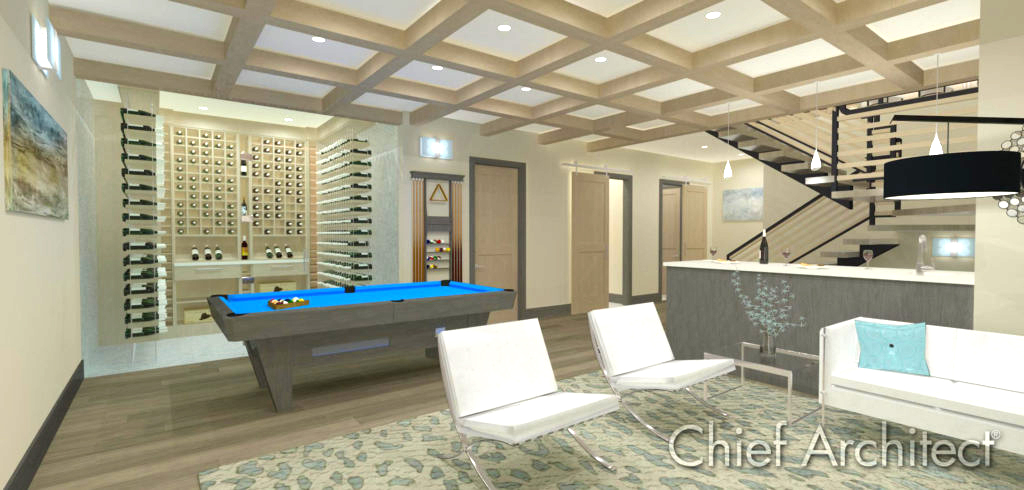 Another benefit of finishing your basement is that it may uncover previously unknown issues that need to be addressed. Before finishing your basement, you will get an inspection that may uncover moisture or structural issues that require attention. Unfinished basements may feel cool, damp, or have questionable air quality. Finishing your basement can address air quality problems by ensuring clean, temperature-controlled air through an HVAC system. Uncovering and fixing these issues is a necessary investment that will benefit the home's overall health and longevity.
DIY or Hire a Pro?
There are three ways to approach handling the labor for your basement project: Hire a Pro, do-it-yourself (DIY), or a mix of both.
Hiring a licensed professional is a safe bet in getting the job done. If you are not comfortable doing the work yourself or are limited on time, hiring a pro can ensure the work gets done correctly and on time. A good contractor can provide a floor plan and design ideas based on experience. Contractors are knowledgeable about local building codes and can handle required permitting. Contractors often utilize skilled tradespeople that have a proven track record of quality and reliability, ensuring the job gets done right and in a timely manner. An experienced contractor will be able to recognize and address common pitfalls or avoid them all together.
DIY can be a good option that saves you money if you have construction knowledge and are comfortable taking on the work. If you have the time, tools, and skill, tackling the project yourself can be a rewarding and cost-effective option. Constructing the spacing and knowing how it is built could prove valuable in the future. You also gain pride of ownership by being physically invested in the project. Nothing beats sitting back and enjoying the fruits of your labor after the project is complete. Just keep in mind that if you can only dedicate evenings or weekends to working on the project, it may take much longer to complete versus hiring a pro.
The hybrid route of both hiring a pro and DIY can be a balanced approach. There may be some tasks you are comfortable tackling, but others are best left to an experienced professional. This can be a reasonable way to save money, but ensure the project is done correctly. For example, you can create a floor plan of your vision using Home Designer and hand it off to a professional to finish the final plan and construction documents. Or if you are good at and enjoy doing trim work, you can hire a pro to hang the doors, and install and paint the trim yourself.
Finished Basement Design Software
A thought-out and detailed plan can help ensure all parties understand the scope of work. Chief Architect Software has two lines of software that can aid in basement projects: Chief Architect for design professionals and Home Designer Software for DIYers.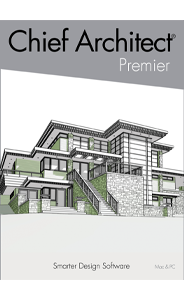 Chief Architect Premier is our program most used by builders, remodelers, and contractors to design finished basements. DIYers looking to create a highly detailed design also opt for Chief Architect Premier. Chief Architect Premier has features to quickly produce floor plans, professional construction documents, photo-realistic 3D renderings, materials lists, and more.
Here is a summary list of features available in Chief Architect Premier for designing finished basements:
Remodeling features let you overlay an as-built plan and a remodeled plan in both 2D and 3D to easily visualize how the space will change.
Use photo-realistic 3D rendering to communicate design ideas to clients and make your designs stand out.
Plan Views automate the design process and streamline the creation of construction documents.
Floor plans can be automatically dimensioned to common construction or interior design standards.
Interior elevations can be automatically dimensioned to common interior design standards.
If your basement will have cabinets, the advanced cabinetry tools in Chief Architect allow you to create manufacturer or custom cabinetry.
Platform controls allow you to specify exactly how the floor and ceiling structure will be built.
Automatically generate framing details and structural material lists using lumber tables.
Create custom object schedules for doors, windows, framing, electrical, and more.
There are over 500 CAD details available to use or edit to your liking. You can create a cross-section and auto-detail it or draw CAD details from scratch.
The advanced Materials List features make creating a remodeling material list easy.
The advanced layout features in Chief Architect can be used to create a full set of detailed construction documents.
Learn how to design basements in Chief Architect Premier:
---
For DIYers, Home Designer Software is based on the Chief Architect line but with a select set of tools and features for homeowners. Home Designer Software can be a good option for generating a plan, seeing it in 3D, and sharing it with others. Home Designer has three product options: Home Designer Professional, Home Designer Architectural, and Home Designer Suite. You can learn more about the feature differences here. If you are going to need to show framing or submit a basic set of permits, we recommend Home Designer Professional.
Basement Planning Process
The thought of what your unfinished basement will become is exciting. It is important to develop and follow a well-executed plan to ensure your project gets done on time and on budget. You can use these general steps to help plan for your finished basement.
Get an inspection. Hiring an inspector is a cost-effective way to ensure your basement is in a suitable state to finish. An inspection may turn up critical issues that require immediate attention and make you reconsider finishing your basement at this time.
Make a prioritized list of basement wants and needs. You may have ideas on what to do with your unfinished basement. Now is a good time to capture these ideas and make a detailed list of how you would like to use the space. You will then need to determine what design requirements are necessary based on your intended use. For example, if you intend to use the space for extra bedrooms and a bathroom, you may want to note that these spaces will require HVAC, electrical, plumbing, egress, etc.
Come up with a budget. Evaluate your financial situation and determine how much you would like to spend on finishing your basement. Compare your budget with any critical issues that have to be fixed prior to finishing the basement. This can help you decide if you are in a good financial position to finish your basement at this time. You may reprioritize your basement wants and needs based on your budget. If you are planning to use financing, now is the time to start the process.
Create an as-built plan. Use Chief Architect or Home Designer Software to create an as-built plan of the existing space. Measure the unfinished space with a tape measure or laser distance meter. Certain models of Leica laser devices can sync with the software to automatically input measurements. Be sure to capture room measurements, the location of existing doors, windows, stairs, electrical panels, HVAC equipment, etc.

Here is a strategy for creating as-built plans from a professional remodeler who uses Chief Architect Premier.
Design the finished basement. Create a copy of the as-built plan and give the copied file a unique name. This is where the fun begins! Take the copied file and design the proposed finished basement. Make sure to see our basement design tips.
Present the finished design to others. Show off your design and encourage feedback. Now is the time to make revisions, and you may get great ideas from the client, contractors, design professionals, family members, and more. Making changes now is easier and less expensive than after construction has begun.
Get an estimate. Before moving forward with the project, you will need to get an estimate on what it will cost to build out your basement. Use the software's Materials List feature to get a list of required materials. Bring the list to your local supplier for detailed pricing information. Be sure to include the cost of any work you plan to hire a professional to complete. Compare the project quote against the project's budget. If the quote is over your budget, you may reevaluate the scope of the project or your budget.
Submit for permits. Depending on your local building codes, you may need a permit. Make sure the design meets your local building codes, use the software to create a layout sheet, and submit it to your local building department.
Start building. This is where the work begins. Whether you are hiring a contractor or doing the work yourself, make sure to maintain a safe workspace and get inspections as required.
Enjoy your finished basement! Now that the work is complete, it's time to sit back and enjoy the benefits of your new finished basement!
Basement Design Tips
When creating basement designs, there are some simple design tips you can follow to assist in developing efficient basement plans.
Make sure your basement complies with egress requirements. This is a critical safety requirement.
When developing the design, think about how the existing framing, electrical, HVAC, and plumbing systems will be impacted and how they will tie into the new design. If you are modifying any of these systems, having a licensed professional evaluate any changes you plan to make is a good idea.
Consider how you'll use the space and plan for appropriate materials. For example, if the basement will have a theater room, it may be more appropriate to use carpet to mitigate noise, but if the basement will be used as a kid's den, hard flooring materials may be a better option since they may be easier to clean and maintain.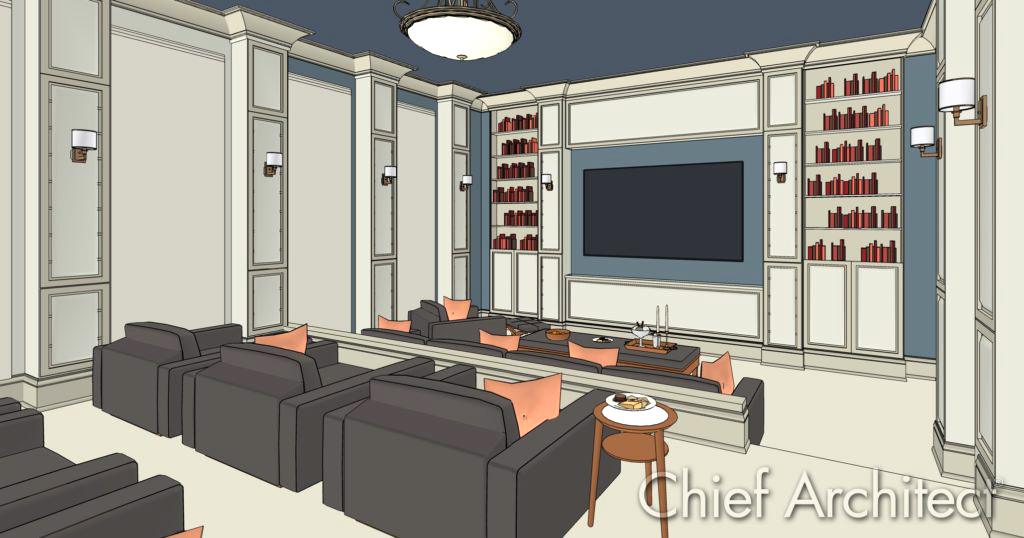 Evaluate the function of rooms on the first floor and how they will impact the basement layout. For example, you wouldn't want to plan for a basement office underneath the kid's room on the first floor where noise may be distracting. When appropriate, plan basement rooms underneath rooms on the first floor with similar functions.
Examine the location of existing plumbing lines (supply and wastewater) and plan your space so they can be utilized. This may make plumbing easier to install or modify and save on labor costs by taking less installation time and material costs.
Don't impede any natural lighting. Plan rooms that will be used regularly around natural light sources. For example, if adding a basement office that will be used 40+ hours a week, plan the office around a window. Add ample lighting in every room. If appropriate for the design, try to use lighter-colored materials to reflect light and make the basement feel brighter.
Basements are known for having a cool temperature. While beneficial in the summer, this can leave a lot to be desired throughout the rest of the year. Consider using an insulated subflooring material with a high R-value, using carpet where appropriate since it can feel warmer than hard surfaces, or installing heated floors.
Think about the basement's end use and plan the colors, materials, and overall design style accordingly. Think about the colors, materials, and design style of the rest of the house, and consider if the finished basement needs to match any of these so that it doesn't feel out of place.
Consider the basement access and anything you would like to put in the basement. Ask yourself if it will be easy or realistic to get certain items into the basement. For example, if your basement only has a small entrance, is it going to be easy or realistic to get large items down there, such as a pool table, pinball machine, large furniture, etc.?
Does your unfinished basement have an exterior access door? This may change how you consider using the space. For example, if the basement has walk-out doors, an entertaining space may be a more appealing option than if it didn't have one.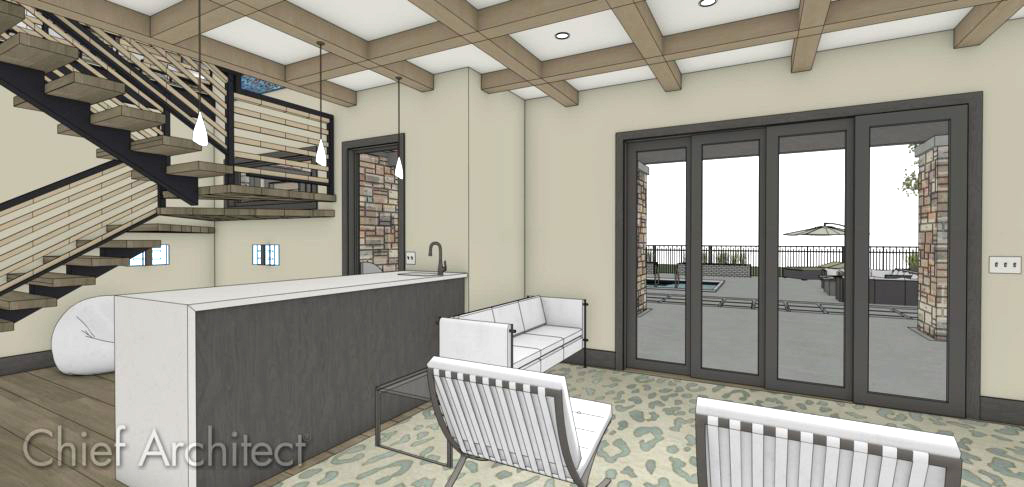 Considerations when Planning a Finished Basement
While the basement planning and design process can be fun and exciting, there are several important considerations to keep in mind and plan for.
If your unfinished basement is old, there could be cracks or structural issues with the foundation walls or concrete slab that require immediate attention. These repairs may be a costly necessity that can impact the structural integrity of your whole house. Before finishing the basement, make sure your foundation is in good condition.
Radon is a naturally occurring gas found in the ground that is known to cause lung cancer. Radon is odorless, tasteless, colorless and not detectable to human senses. Radon is found in higher concentrations in basements and crawl spaces. The only way to know if Radon is present in your basement is to have it tested. If necessary, have a Radon mitigation system installed.
Moisture can be a problem that results in foundation problems, mold, air quality problems, and rot. An inspection should be able to detect the presence of moisture in an unfinished basement. Before finishing the basement, have an expert repair any moisture problems.
Your unfinished basement's ceiling may currently have convenient easy access to wiring, plumbing, HVAC, etc. When you finish the basement ceiling, you will lose this access. While this typically isn't a problem, if you have any projects on the first floor that require access to any of this, now is a good time to address those projects while the wiring, plumbing, HVAC, etc. is currently easily accessible. Additionally, make sure your inspection checks these areas for problems, and if problems are discovered they are fixed before the ceiling is finished. Include any required access points in your design, such as plumbing cleanouts.
Basement Design Ideas
There are endless ways you can finish your basement, and Chief Architect Premier or Home Designer Software can be a great tool to help generate finished basement design ideas. Additionally, the Chief Architect 3D Library has materials and objects you can use for space planning and visualizing the space.
Here are a few examples of finished basement design ideas for inspiration: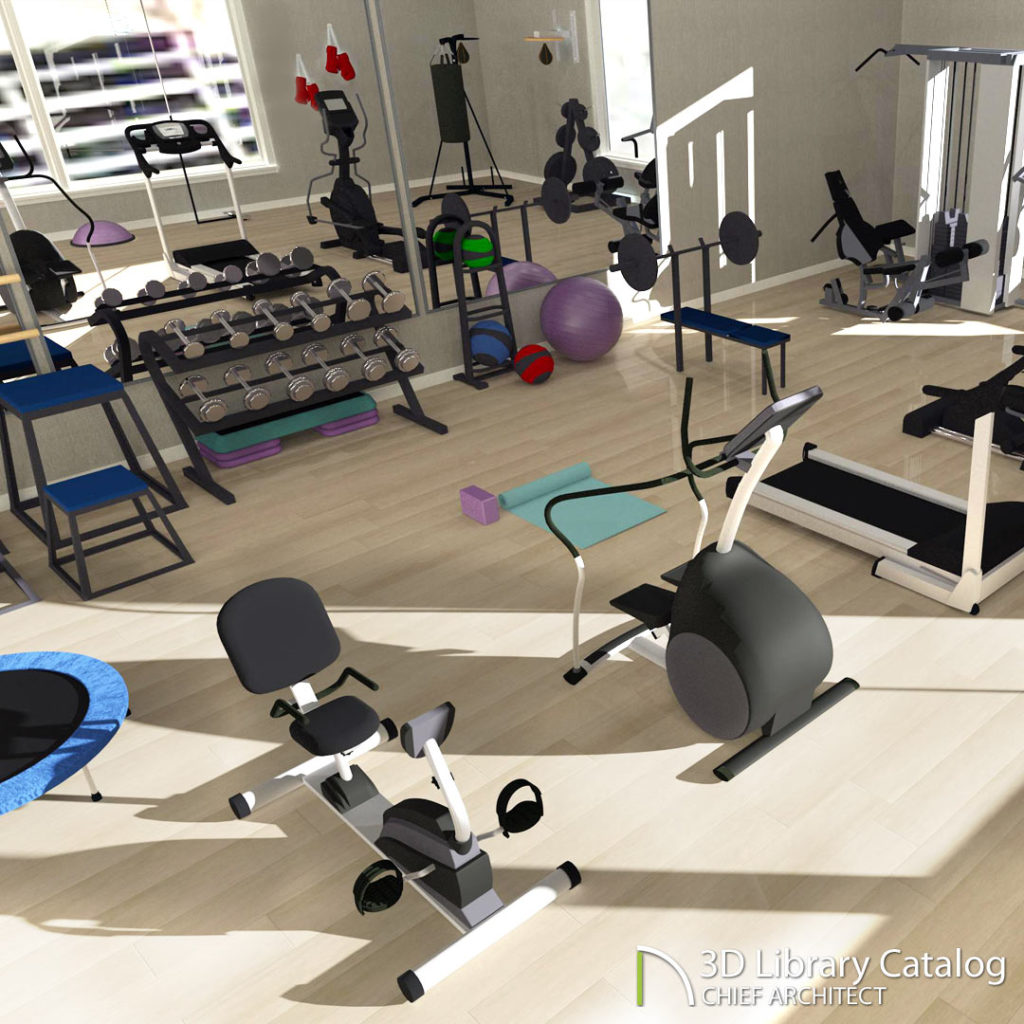 Home Fitness Space
Home fitness spaces have gained popularity in recent years.
---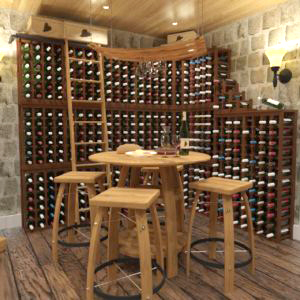 ---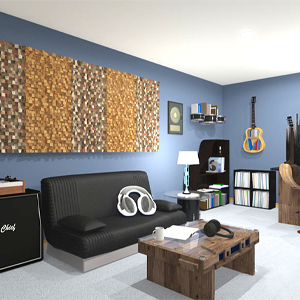 ---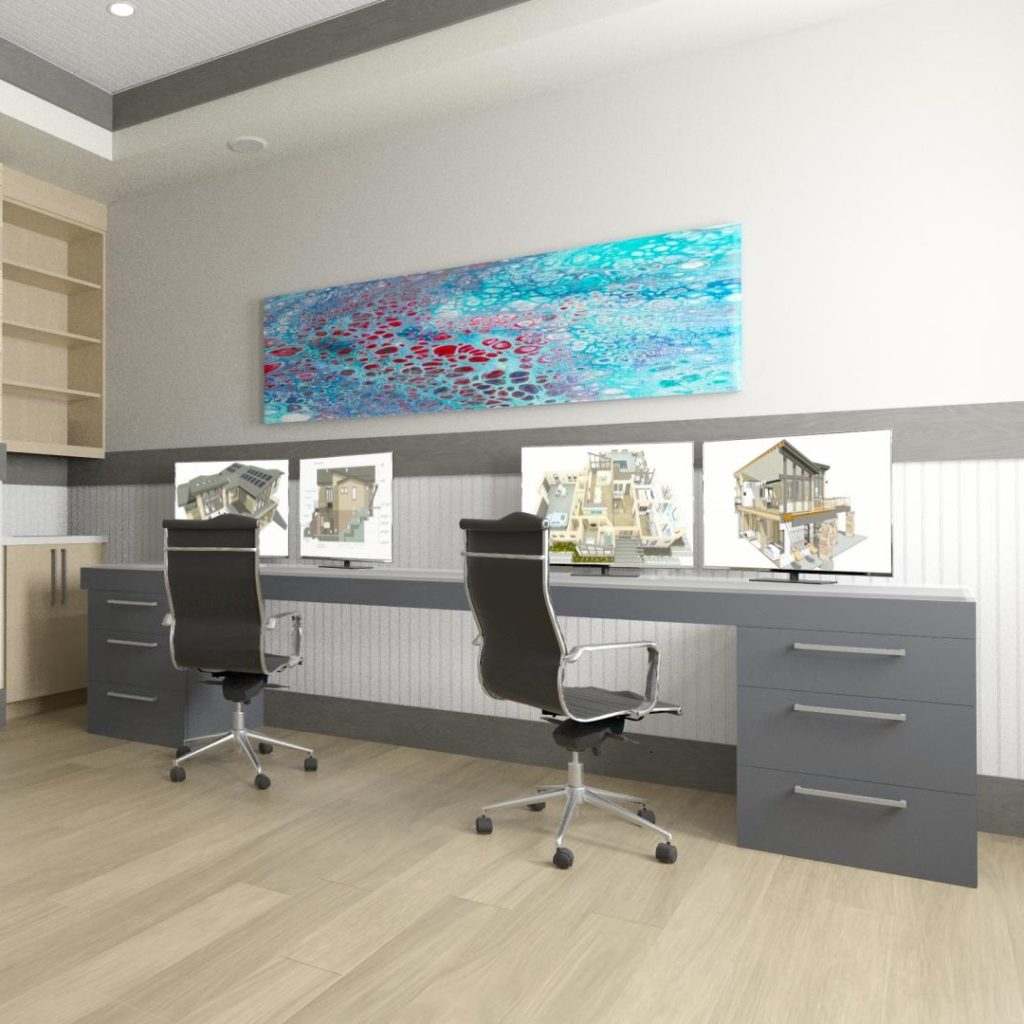 Home Office
Home offices are a popular use of finished basements.
---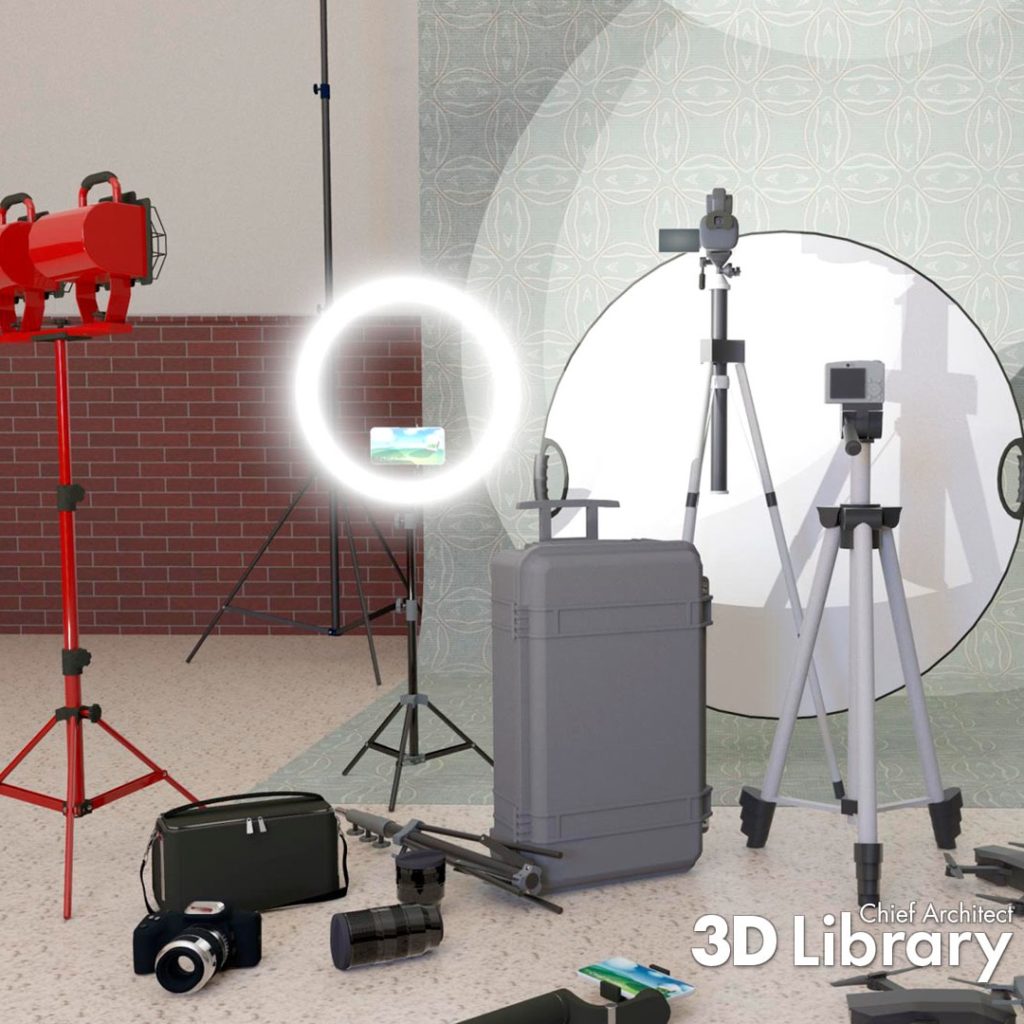 Hobbies
Use your basement for hobbies, such as photography, arts and crafts, sewing, pottery and more.
---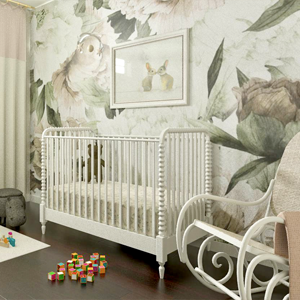 Kids Space
Finished basements are a great place for a kids nursery, home school, or activity space.
---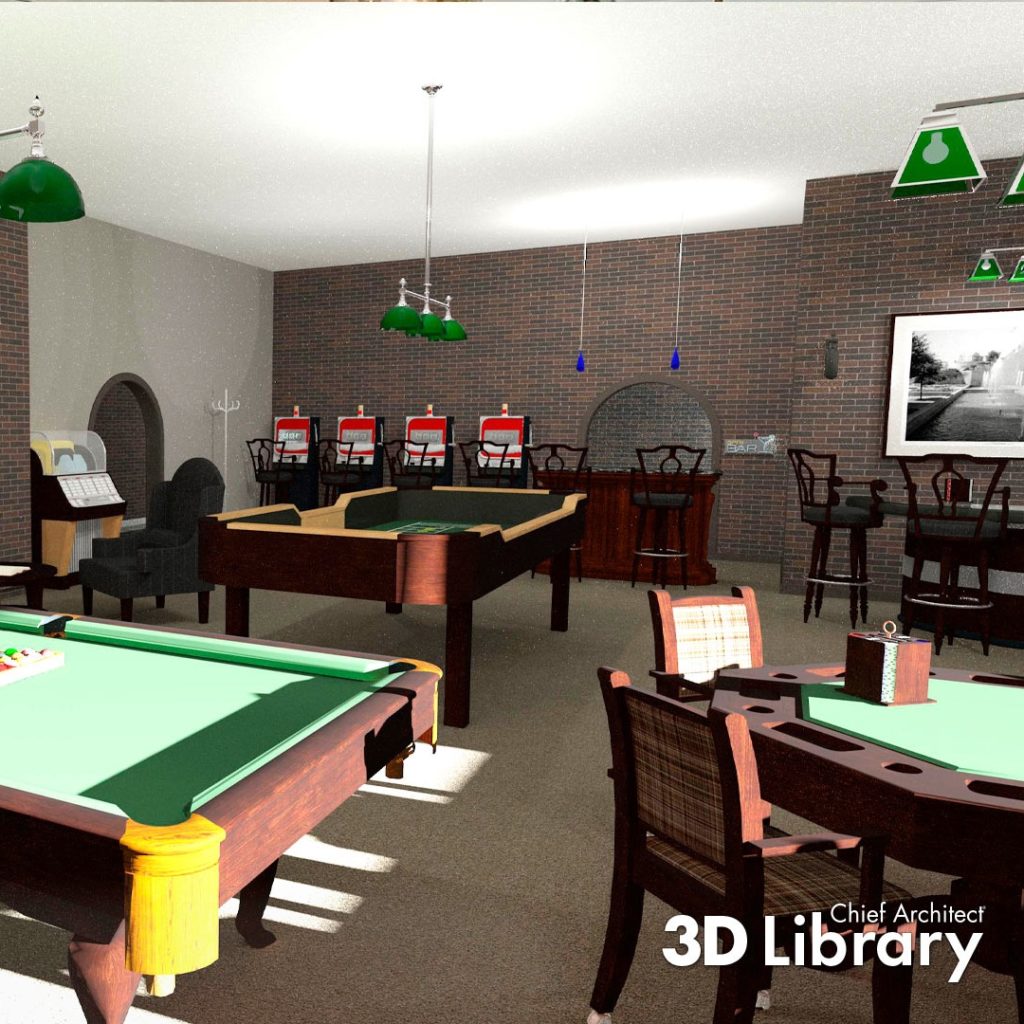 Man Cave
Man caves are always a fun use of a finished basement!
---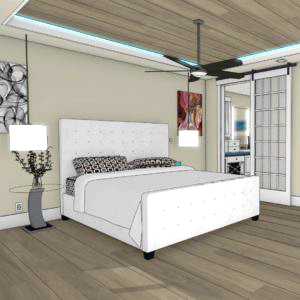 Extra Living Space
Finished basements can be fitted with bedrooms, kitchenettes, baths, and more to provide extra living space.
---
What will you turn your finished basement into? Let us know in the comments!