By Danielle Schroeder
Chief Architect has monthly contests for customers to show off their work. People with various backgrounds and styles compete in the following categories: Kitchen/Bath and Interior, Residential, and Remodel/Addition. Please help us congratulate the winners!
---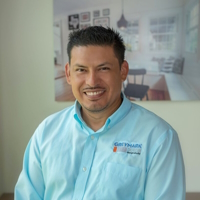 1st Place: Jorge Arreola
"I was raised in Mexico, where I received a degree in Architecture. My passion is creating, but more importantly, watching my designs being built. All of my designs have been in the Houston area. My wife, Raquel, and I have two beautiful daughters that are the most important thing to me in my life. I am an avid Houston sports fan and enjoy listening to all types of music, especially when I am creating. I enjoy going to the movies, grilling outside, and eating everything I prepare. "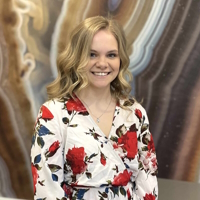 2nd Place: Paige Harrison
"Paige is a graduate with an associate degree in interior design and is a full-time designer for the Owings Companies. She brings a fresh eye for design that offers our clientele new and cutting-edge design ideas."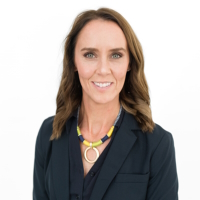 3rd Place: Shelly Wood
"Shelly Wood is the Design Lead for Axis Construction. Axis Construction is a Design-Build firm in Wichita Falls, Texas, that gets to take client ideas and dreams and design them into reality! Shelly is heavily involved in the front-end designs as well as the entire construction process. She loves the design aspect of every project and thoroughly enjoys using Chief Architect to convey designs and plans to clients!"
---
1st Place: Katrina Cropp
"I am a graduate of West Virginia University and co-owner with my father of Colony Builders Inc. We specialize in historic restoration and custom homes in addition to interesting commercial projects that come along. I live and work in my hometown of St. Mary's County in Maryland with my husband, Michael, and daughter Annabelle.
Growing up in this historic county has influenced my design aesthetic. I love designing and building timeless homes and making people question when they were built. I'm so lucky to be able to design and then build these beautiful homes, it's so stressful and hard, but I can't imagine doing anything else."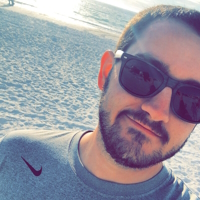 2nd Place: Alex Hoogendoorn
"Somehow, I've always known that I would end up in the home-building arena in some way or another. Drafting was the easy choice because I enjoyed the design aspect of this industry. So through high school and college, I joined a framing crew to get the hands-on experience needed for house plan designs. I understand how the plan will form together from day one and can help you visualize things as needed. Backing up this hands-on experience is the associate's degree I received at Southeast Technical Institute in Sioux Falls, where I graduated at the top of my class. In my final year, I was involved as a student representative for my department at the student government meetings. I was the president of the Home Builders Association student chapter and was chosen as October's student of the month.

I started working for a local builder after school. I worked as their only drafter from 2012 to 2017. The experience I gained from this position is equally, if not more important, than my building experience to how I run things today because it gave me a chance to be the direct line between the clients and the subcontractors/staff of the company. Being the only drafter meant that the entire planning process rested on my shoulders, and there was no room for error."
3rd Place: Maddie Arwood
---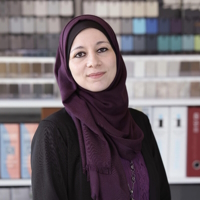 1st Place: Nisreen Khlefat
"I always had an eye for detail, art, design, and buildings, but I never knew what area of study would combine those aspects. Going into college, I studied Computer Science and Business Management and earned a degree with a double major. I worked a corporate job and was an entrepreneur, but I knew my passion was to create beautiful spaces and work with design software.
In 2020, I enrolled in college, majoring in Interior Design; not sure if this would be the area of study that would fulfill my passion. After taking 2 classes, I knew this was the field I wanted to be in. I excelled in the major, and my enthusiasm for working with design software allowed me to become a tutor. I'm very passionate about sharing knowledge and helping others succeed.
Being a mother of 3 provides a unique perspective in my work as an interior designer. I have a deep understanding of the importance of creating spaces that are not only visually appealing but also practical and functional for families. I have experience in residential and commercial design, enabling me to work with a wide range of clients. My enjoyment of the outdoors inspires me to incorporate natural elements into my designs."
2nd Place: Norbert Kovacs
Norbert has been a Senior interior designer at Linda Ruderman Interiors in Boca Raton, Florida since 2022. He has a sophisticated design style and describes himself as having a shrewd approach to cutting through the heart of design ideas. He has experience in polishing designs for high-end interiors and is highly self-motivated.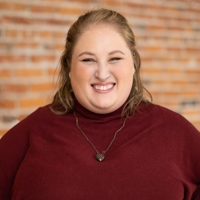 3rd Place: Sarah Cooper
"Sarah Cooper is an interior designer in the Kansas City area. She has been in the design field for over ten years, working as a kitchen designer, remodeling designer, interior decorator, professional organizer, and home stager. She received her bachelors in Interior Design in 2012 from Park University.
Right now, Sarah is working for KC Home Solutions, a remodeling company in Olathe, Kansas. She works on projects ranging from kitchen remodels to entire home remodels and additions.
Chief Architect Premier is a new program for Sarah, but it has been an excellent program for communication with contractors and visualizations with clients. She can't wait to see all of the projects she will get to work on next! "
Thank you to everyone who shared their designs with us! Learn how to enter our upcoming contest for a chance to win.