As this year comes to a close, we can look forward to new industry trends for the coming year. Use Chief Architect Software and the catalog downloads to help these trends come to life in your design work!

By Danielle Schroeder
Comfort and Wellness
During the pandemic, people have prioritized comfort and wellness. There was a shift to cozy clothes and fabrics, which we can also notice in residential design. A comfortable environment is not just meant for a bedroom these days. Soft fabric, including velvet, mohair, or cashmere, can add coziness to a room. For instance, plush lounge chairs, rugs, or sofas can elevate a relaxing living room. Maybe soft fabric for stools is more your style and can add warmth to a kitchen or dining room.
Wellness has become a hot topic too, and self-care is key in this. Spaces have become more dynamic to facilitate a healthy lifestyle. Rearranging furniture layout to allow free flow of movement can help contribute to a positive atmosphere. People have also started incorporating meditation gardens, steam rooms, and Himalayan salt lamps. Feng shui is a popular design style that creates a more peaceful and nourishing space, and outdoor spas offer stress relief and muscle relaxation benefits. Adding comfort and wellness to a space can also be as simple as reorganizing and decluttering, so you aren't overwhelmed.
Add Wellness and Comfort with 3D Library Catalogs:
---
Flexible Multifunction Areas
There has been a shift in how the home is viewed because it is no longer just a place to enjoy time with family. It can now include a place to exercise, a source of entertainment, or become a workspace. A table can be considered fashionable but also be transformed into an at-home workspace. Kitchens can become a hub for not just cooking but for doing homework, having meetings, or entertaining guests.
Some people like to set up dedicated multi-purpose rooms. You can set up the space so it is more individualized and include elements that make work more comfortable and enjoyable. From furniture to shelving, sometimes a makeover can increase user productivity. Finding the best aesthetic and functional arrangement is crucial when designing and decorating, but keep in mind it should be in harmony with the other rooms of the house for a uniform style. No matter how your space is planned out, you will likely spend much of your time there, so make sure it is an area you enjoy!
3D Library Catalogs for Multifunction Rooms: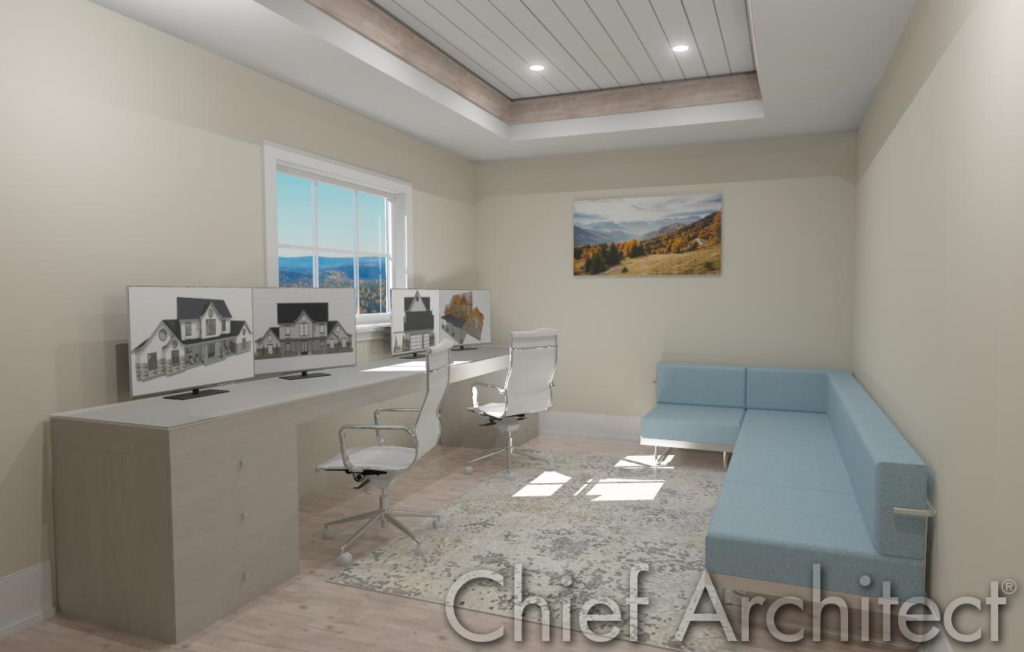 ---
Maximizing Natural Light and Nature
Bringing natural light and nature into the home will be another trend we will see this year. Natural light can help improve sleep, mood, focus and assist with vitamin D production. It also reduces the need for artificial lighting and can help the home be more energy efficient. Studies have shown positive impacts of daylight on health, including increased productivity, aid in healing when someone is sick, and support of our circadian rhythm.
You can create this environment by including large windows in your home, adding skylights and light shelves, or with an open plan concept so everyone in the house can enjoy the light. Skylights are a great source of maximizing light because they bring in light from the brightest part of the sky and bring it to spaces that perimeter windows can not. In some cases, skylights can introduce fresh air and provide nature views.
You'll find many balconies are converted to gardens as a way to be closer to nature, or some might bring house plants inside to create a natural atmosphere. Interior furniture can look like garden straws or vines. Other materials like wood and stone give a natural earthy feel as well.
Maximize Natural Light and Nature with 3D Library Catalogs: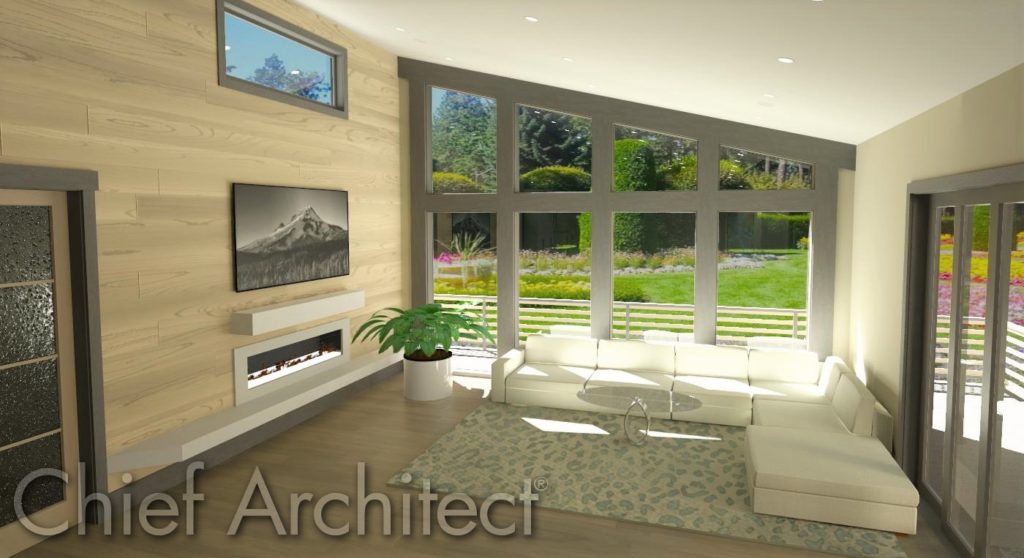 ---
All the Curves
Rounded shapes and arcs will be making their way into interior design, all the way from budget-friendly brands to high-end ones. Humans tend to be drawn to circular forms because these shapes tend to make people feel embraced and provide a sense of warmth. Crescent sofas, egg chairs, and circular rugs will be on the rise. You might come across nightstands and cabinets with a curvier look too.
Mirrors are a great way to add depth to a space, and with a stylized curve, they can elevate a home quickly. Other accessories are great for bringing this trend into your household without committing to large furniture items. These whimsical elements welcome guests with a unique personality.
3D Library Catalogs with Curves:
---
Spotlight Alcoves
You can do several things with alcoves, whether in a bathroom, living room, or dining room. Traditionally, a Renaissance architecture aesthetic, niches, and alcoves are great for highlighting artwork. However, today they can add visual interest and emphasize decor. They can provide space for storage or separate zones of a home and make it more inviting.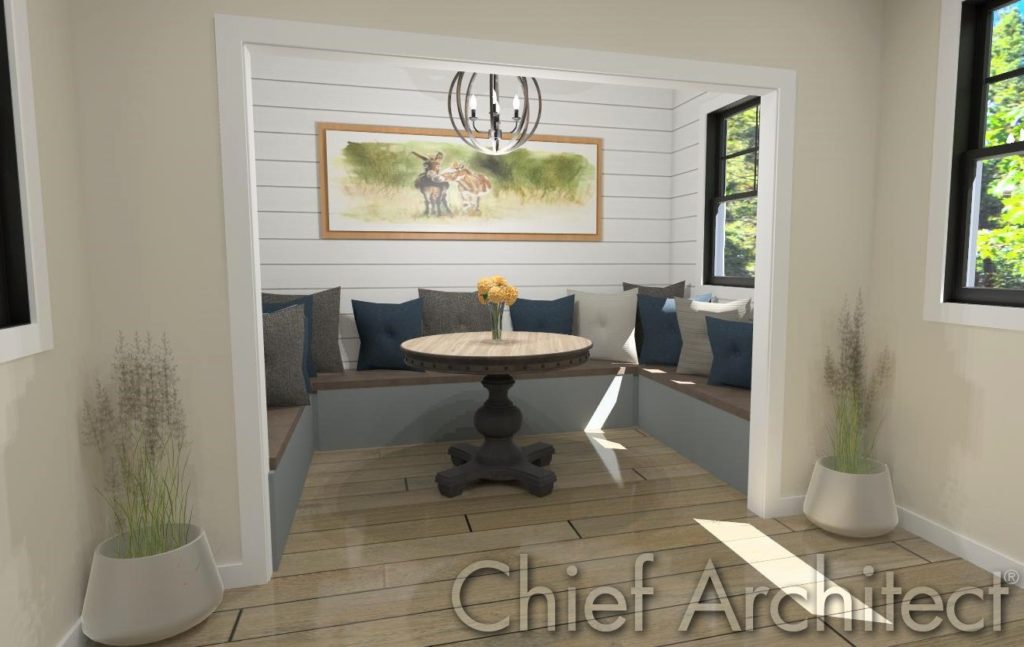 ---
We are excited to see how people incorporate these trends into their designs throughout the year. What are your favorite trends? Let us know in the comments!