Excellent Software and Online Support
I bought this software as a novice DIY homeowner to visualize a new stone patio on my house and to help with getting estimates. I enjoyed the experience so much that I've rendered my whole house using the software and will use it to redesign my kitchen, main bath, and landscape!
Ken Gareau
Exporting CAD Files Feature
I was given a hand-drawn floor plan and needed to convert it to a CAD file type. Home Designer Suite allows me to import a photo of the plan, scale it, and draw over it. The Suite has worked perfectly and saved hours and hours!
Evan Roberts
I highly recommend the purchase of this product.
Very easy to get started and to use. Functionality is very intuitive. Within a couple of hours I completed a layout of the first and second floors as well as the garage and basement of my house. I'm now progressing with the interior room partitions, stairs, doors, windows and room labels.
In the last couple of days I was able to correctly build the garage roof as well as the porch roof. I have also built a 24'x32' barn properly located relative to the 5 acre property perimeter as well as from the house; built a stream across the property as well as a driveway and parking area. I am now working on the land elevations and slope across the property.
I continue to find its functionality as very intuitive and I am very satisfied and happy with my progress.
Bob Kneisel
Absolutely Love
I just got done spending a total of 2 1/2 hours on the phone with tech and customer support to install a new program on a brand new computer. I was actually in tears at the end from their patience and knowledge and desire to help get me set up. Their knowledge and expertise is mind blowing. Forget the fact that you actually immediately get to talk to a real person. Nathan, Vince, and Kim have earned my respect and love today.
Todd Liccardi
Md
Undoubtedly The Best
Home Designer Professional is undoubtedly the best. The bang for the buck you get with Home Designer far exceeds anything else, and it is the most suitable design software I found for residential and light commercial design.
There are plenty of well-made tutorials on the website that are suitable for beginner and experienced users alike. The software is very user-friendly, and it is easy to figure out. I highly recommend Home Designer.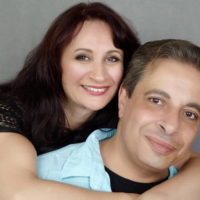 John Rahall
JHR Design