Awesome program
I bought this program to help design our house. It has been amazing to work with and to fine tune the dimensions.
Tammy Papillon
Full of bugs and problems
Failed to import settings and library from previous version. Library now has no way to display an entire folder, only 1 item at a time. Export from the previous version crashes repeatedly so the only way to move my user library from the previous version is in very small groups of items which takes for ever; library manipulation is as slow or slower than previous versions. If I can ever get the thing set up with my library I may know if the upgrade was actually worth it, it appears they have at least fixed the item view when editing placed items.
Peter Hunsberger
Fast development and change cycle
It is easy enough to use and quite functional for relatively rapid development of concepts. The software is very Americentric in it's construction techniques and styles, some of them are not easy to avoid / turn off. The software crashes occasionally and I only mention it as few other programs do that anymore. For me one of the most unpleasant parts is the sale of 3D objects, in addition to the healthy fee you pay for the software. Additional catalogues of a handful of often, dated looking fixtures, fittings or accessories will set you back four USD at a time. That seems a little over the top to me, about time they made these free downloads and charged only for the most recent additions.
I still recommend the software, but feel the Chief architect group of softwares need to move into the current era. Graphically it still feels the same as it was 10 years ago, despite having upgraded twice in that time.
Mark Bloxwich
Great Software for Small business
The software is easy to operate and allows you to bring to life customers ideas through plans and 3-D pictures.
It also gives you the ability to apply for building permits of small Like for Like projects.
Doron Armony
SoCal Flooring and Construction Inc.
Will do basic things well, but lacks a few nice-to-have features
I've been using HDPro for many years now to design, build, and modify my house and have been VERY satisfied! My builder, plumber, pool installer, and HVAC trades are amazed at the renderings I can produce, not to mention I now know where things are in all the walls for any future renovations I may undertake. I've noticed a few features that would be really nice to have.
1. On opening, have an option to open the last-opened plan. Preferences>General>File Management might be a good place to start with a checkbox for Open Last Saved Plan.
2. It would be nice to have a fence option for horizontal slats in which I have the ability to adjust the number and dimension of slats (e.g., 2 horizontal 2x10s between posts). I have several custom fences that require this over uneven terrain.
3. I often have to create my own equipment, as the Library is fairly limited. Thank you for the ability to rotate cylinders, so now I can replicate my HVAC ducting, sprinkler pipes, wiring, equipment, etc.!! It would be nice to have a quarter torus Shape (90deg) to better depict system parts.
Keep up the great work!
Jeffrey Grechanik
Powerful program
I'm still a novice but have been able to do 2 sets of plans for submission to building dept. Tons on of online instructions when you can't figure out how to something or just to get started.
Program is powerful and you can download lots of libraries to make very professional looking also can do walk throughs
Jess O Hudak
Hudak Construction and Roofing
Won't Use Anything Else
I have used this software for 18 years and nothing can beat it. It is by far the most thought out and easy to use home design software you can buy. I like the ability to buy additional catalog items is great. The support is fantastic and free training videos are very nice. If you are looking for the perfect design software for homes and small commercial projects, great for remodeling projects, then get this product. There is none better for the money.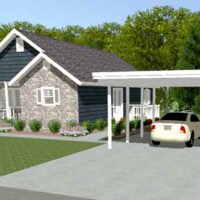 Milt Smith
Great Features – BIG Learning Curve
I use, test, adopt, and teach on a lot of technologies every day. I have to say this system is one of the most robust. The only real challenge with Chief Architect is learning how and when to use all of the different features. And know at what subscription level, each comes into play.
I recommend committing yourself time to a course for training up on each feature as you begin to use this software. But once you master it, you will be creating professional designs at a top tier level.
J.P. Kelliher
Good Product – One Flaw
2024 Operates very well on the Apple Silicon. All the slowness disappears and the application is easy to use. The only gripe I have is that if you use a PDF file as a background, the system loads it as the CAD Layer. Turning off CAD makes your background disappear. A PDF is not a CAD object.
Brian Hogan
Good but Some Features need to come back
I love the updated version for 2024, however, I'm still waiting for the upper cabinet feature to have "backsplash below" to be returned from the 2022 version. Currently you can't backsplash behind a range or other appliance due to this.
Also, the new search feature is not very user friendly and too confusing. I preferred the old search. Other than that, it runs more smoothly, graphically, than the previous version.
debbie polen
Merge two plans into one?
I love the program. It would be nice if the software enabled merger of two plans into one, e.g. creating a mirror image of a plan and then merging the two together to create a duplex.
UPDATE: Customer was sent article on mirroring a plan in Home Designer Software.
Gary Peterson
"What the hell is he doing in there" -Tom Waits
In April 2019; I purchased "Home Designer Suite" and have since upgraded to "Home Designer Pro" every year since. Last upgrade was February of this year. Suffice it to say I like your software and support! Your Technical department is amazing, I have asked some pretty dumb questions and have always received a helpful polite response.
I have had great success staying within the boundaries as it were. Boundaries being all the "auto-build" functions. I saw an article on "bowed" roofs and successfully designed a few barrack looking structures. Then I thought if you can bow a roof; why not a curve? It did indeed take some time and multiple entries on each segment of roof; but it works! The building was also post and beam so I created curved trusses using of all things a backsplash…
Another successful "tweak" was designing and laying out a Pole Barn… I would recommend HDP to anyone in the trades or design world.
just jerry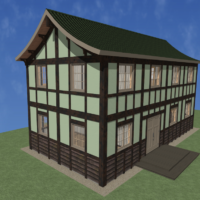 jerry strine
Retired!
Home designer Suite Review
i AM DISAPPOINTED IN MY PURCHASE AS I WANTED TO UPGRADE FROM THE 2015 VERSION TO THE 2023 VERSION SO I COULD TAKE ADVANTAGE OF SOME OF THE NEW FEATURES ONLY TO FIND OUT THAT IN ORDER TO RUN THE 3D MODELING ASPECTS I WOULD HAVE TO SPEND 2500.00 ON A NEW COMPUTER AS THE SOFTWARE REQUIRES A GRAPHICS CARD THAT SUPPORTS SHADER MODEL 6 AND EXTENDED FORMATS TYPED UAV LOAD. I AM CURRENTLY RUNNING MY 2015 VERSION ON A HIGH END MSI GAMING COMPUTER WITH HIGH END GRAPHICS CARD WHICH RUNS THE 3D MODELING OF THE 2015 VERSION JUST FINE. IT WOULD BE NICE IF CHIEF ARCHITECT WOULD NOTIFY PEOPLE OF THIS REQUIREMENT BEFORE THEY MAKE A PURCHASE TO UPGRADE TO THE LATEST VERSION OR MAKE A PATCH SO THE SOFTWARE WILL RUN ON AN OLDER COMPUTER.
RICK FLANAGAN
Used before and back again
It is easy and forgiving. The system alerts me when I am about to fall asleep when making errors. I fall asleep so easily and love the alerts and caution marks. I do wake up and get myself together. Customer service is great! My PC crashed and had to get a new computer and somehow lost the KEY and they quickly responded with detailed instructions to recover. I had my PW written down in my PW book and good there. The KEY probably stuck to other paper work that was tossed with the crashed PC. UGH!
New practice; using large zip lock baggies with all info to 1 appliance or electronics loaded into 1 bag per. Much better now.
Cynthia Thomson
Home Designer Suite 2024
The newest version of Home Designer Suite needs some big updates. First, having to right-click to get the cursor back after placing an item is a pain! Also, searching for items now is also a pain. It was way easier in the last version. Also, a lot of the content I've purchased and downloaded for the program is now gone. Sometimes I even get messages that the content isn't available for the new version.
Jill Harlow
Great program
Easy to use. Has been enormously helpful in design of our dream home! The tutorials are also fantastic & very helpful. If you don't know how to do something a quick Google search almost always solves the problem.
Catherine
Design development stepping stone using HDPro.
Design development, in the formal sense, is where a designer takes a concept sketch and prepares orthographic representation for use in further discussion with clients or builder contractor. I have facilitated Home Designer Pro for this in my design practice with selected projects now for six years with extremely good outcomes. HDPro is a very intuitive set of BIM and CAD modeling tools where the application of building materials, interior settings, site and landscaping, real world settings and anything else your heart desires can be handled hassle free with rather brilliant final effects for professional design presentations and more. Learn the HDPro rules and model away, it's all so easily workable and I have never been disappointed with the finals using HDPro with client projects. With every new project my use and understanding is expanding as this is more than a simple DIY application – it's user input quality that determines the output quality of the design in the Home Designer Pro environment. The Reference Manual has it all.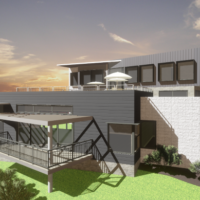 Jeff Robinson
An OLD MAN can learn new tricks!
Having been a real designer / draftsman for many years, I was always hesitant to start learning a new program at age 75. But I tried several cad like programs, and Chief Architect was the only one I could successfully navigate, right out of the box.
Daniel Dziadosz
Great product! I started with
Great product! I started with no knowledge and figured it out after watching the quick video. I had a set budget per sq ft and was able to get the space and rooms I wanted using the program.
Ron Reese
n.a.
The only thing I wish it had…
…would be a way to access the Pan easier. In InDesign you can press Alt and it changes the pointer to a pan motion without having to select the pan command button.
Perhaps this does exist but I haven't found it. Please reply if I'm mistaken and advise use.
Update: There is a way to pan with a shortcut, it is shown in the productivity tips article.
Annette Hulsey