This program is SO easily navigable
Any teenager who exhibits the slightest bit of interest in design, blueprints, or construction, NEEDS this program. It could very well be the avenue to a new beginning for the rest of their life.
When I found a copy of Home Designer Suite as a young child, my life changed. Chief Architect opened up a world of creativity that I knew I possessed. I felt like a 15-year-old architect.
Now, as a professional photographer, one of my favorite features about Home Designer is that I can add my own photography inside the homes I design – my personal touch. This program is SO easily navigable, that anyone can learn it at their own pace. I had no prior knowledge other than what I taught myself by connecting lines together and building from there. I am so excited to keep building both homes, and my own creativity! – Thanks to Chief Architect!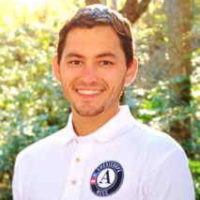 Bobby McFadden