By Emily Black
Have you ever fantasized about converting an unfinished room into a functional and beautiful space? One of our customers did just that.
Susie thoughtfully considered all aspects of her design and budget and made her dreams a reality! She picked up Home Designer Suite, redesigned her laundry room into a laundry/bathroom, hired a contractor and construction team, got permits and made her design a reality. The project turned out beautifully!
Here is Susie to tell us how she mastered this project.
"After getting $5k quotes from a couple of architects and trying various online tools to plan my conversion of a messy laundry room to a laundry/full bath, I did a trial of Home Designer. It was so easy and so much fun to use that I immediately purchased it.
"I had spent several years thinking about the possible configurations for converting my laundry to a laundry/bath on a budget. Keeping costs low would mean minimizing plumbing and electrical changes and most importantly planning the sewer pipe to meet code while trying to avoid digging underground.
"My main hesitation, leading me to explore perhaps every possible permutation of layout, was the storage space I would be losing in the conversion.
"The idea struck me to bump-in a flexible area that could be open shelves for miscellaneous storage, pantry and various craft projects. Home Designer made moving the walls to envision this design a snap."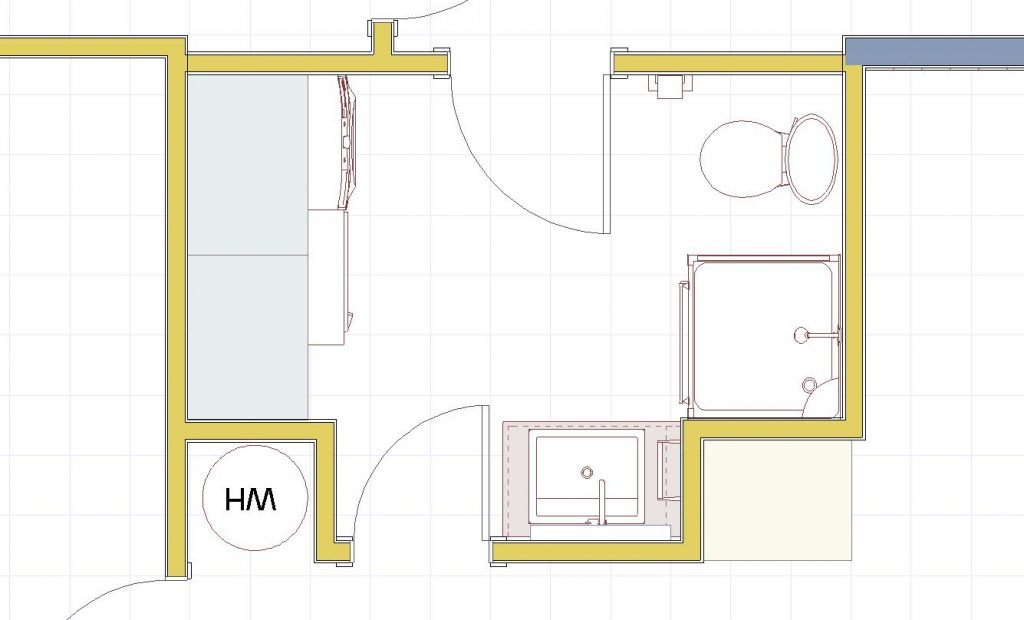 "When it came time to show my contractor my design, the only change I had to make was moving the hot water heater into a contained closet.
"To my surprise and delight, my contractor took my 2D print out from Home Designer and also drew a quick sketch of what the current room looked like. He secured a building permit based on this drawing.
"Because construction can be a moving target, I didn't try to master Home Designer but learned enough to start the conversation. I made sure the room dimensions were spot on and that the door swings and sizes of the washer and dryer, vanity, and shower were also accurate. If I would do one thing differently, I would add the washer and dryer door swings to the drawing. I hadn't given those enough thought and both were delivered exactly opposite from where they should be!
"Throughout the project, the construction team and I were very collaborative. We discussed which wall was best for the vanity lights and medicine cabinet, both which I had ordered online. We also made small adjustments to space based on the real-life wall thicknesses.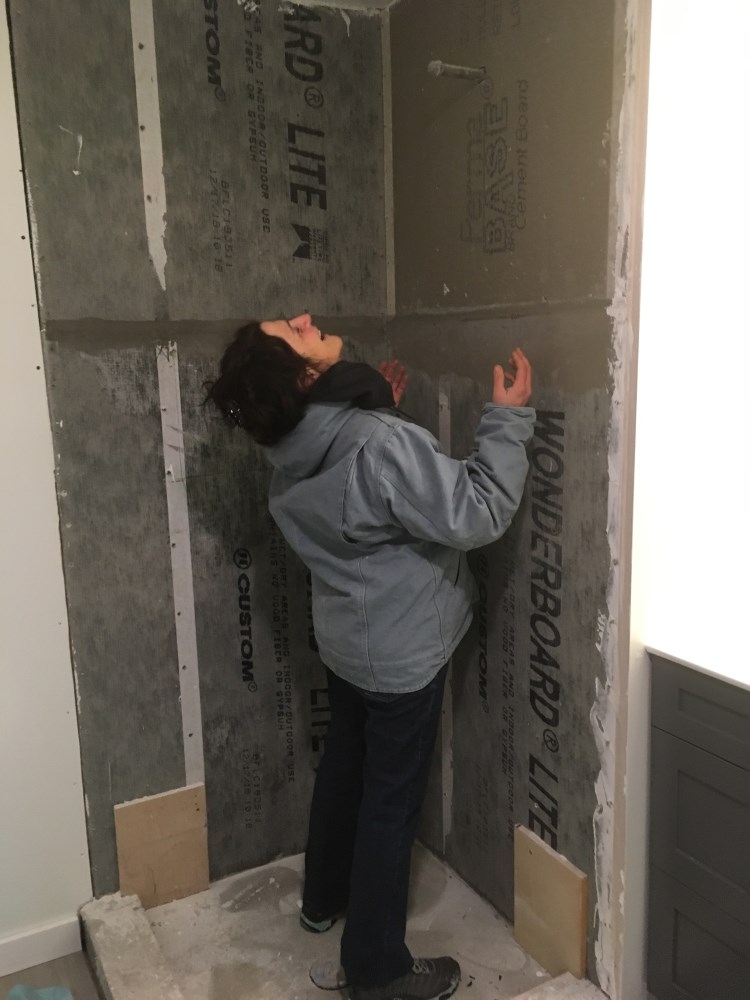 "For example, we had decided the shower door would swing not the way I had designed but the other way. Then when the shower glass company came out, we swang back to the original design!
"I love how easy it is to change wall and flooring colors and material in Home Designer, and laying out tiles on my floor to illustrate how they might look on the shower walls was the perfect "real life" companion to the e-drawing.
"I surprised myself with how similar the final laundry/bath was to the design."
Thank you, Susie, for sharing your project with us. We're so excited you were able to bring your design to life and give more purpose to your existing space.
Learn more about our Home Designer programs and how they may help you in your home remodeling projects!