By Kendra Dorosh
Jennifer Allen won 3rd place for her kitchen design at the 2017 NKBA Student Design Competition. Jennifer studied Computer Aided Drafting and Design at Front Range Community College and used the Chief Architect Student License to complete her design.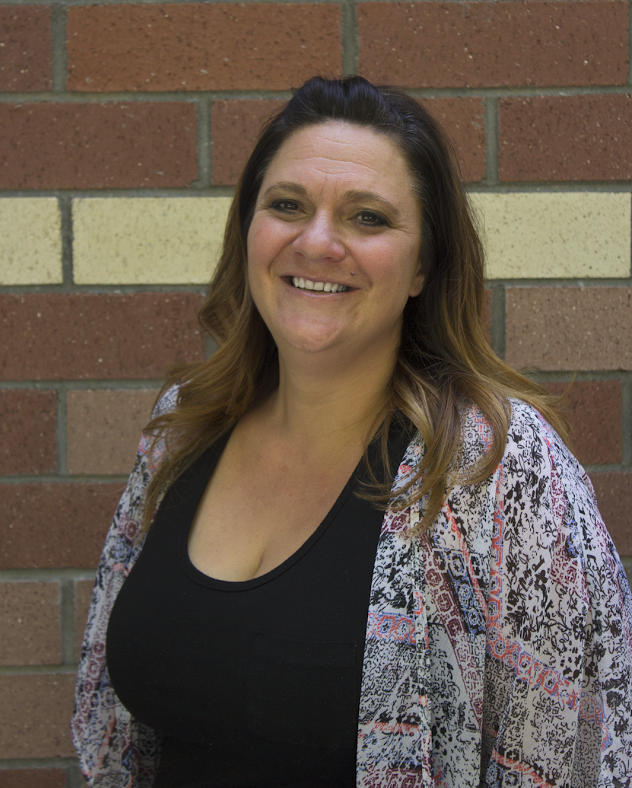 Jennifer was born and raised in the town of Boulder, the heart of Colorado's Front Range. For much of the 2000's, she lived in Arizona where she raised three amazing stepchildren and had a daughter of her own. After moving back to Colorado in 2012 she decided to go back to school while continuing to raise her children. She graduated in December 2017 with an Associates of Applied Science in Computer Aided Drafting & Design, a Certificate in Kitchen and Bath Design, a Certificate in Fundamentals of Interior Design, and a 3.8 GPA. She also took several architecture classes and was able to participate in a design and build class constructing a tiny house which was auctioned off with proceeds going to Habitat for Humanity.
The National Kitchen and Bath Association recently awarded her 3rd place kitchen for the 2017 Student Design Competition awarded at the 2018 Kitchen & Bath Industry Show in Orlando, Florida. Her winning design is showcased below.
"Participating in the National Kitchen and Bath Association Student Design Competition was such an amazing learning opportunity. It was the first time I worked on a space for an actual client. Working through the design problem and creating a functional space is an experience that will do nothing but help me grow my career. Being able to use the National Kitchen and Bath Auto Dimensions function within Chief Architect helped me become very proficient at dimensioning and helped get to the point of making sure my graphics standard for the competition were perfect."
Layout: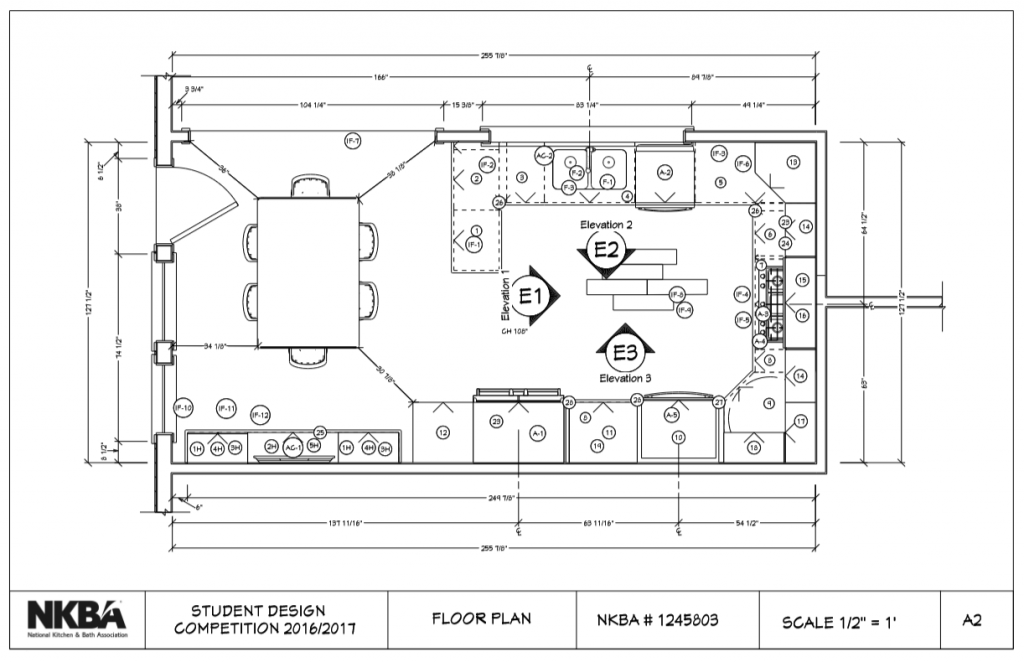 See Jennifer's full plan here: Jennifer Allen- NKBA CD Set
"I absolutely love Chief Architect! I love how user-friendly it is and the ability to see and show clients 3D views with the drop of a camera. I have been doing freelance work since September of 2017 and being able to show clients what their space will look like sells the job every time. When I am working in Chief Architect it never feels like work!!! While at the 2018 Kitchen & Bath Industry Show I was able to take one of the courses on the capabilities of virtual reality within Chief Architect and have already started using them for jobs. I am excited to keep learning more and being able to immerse my clients in their actual spaces!
When I am working in Chief Architect it never feels like work!!!
"I would like to thank the National Kitchen and Bath Association for offering this competition as an opportunity for students and Chief Architect for creating such an amazing design software!!"
Currently, Jennifer resides in Windsor, Colorado with her daughter and is working on several freelance projects, creating 3D renderings for kitchens and baths so clients can more easily visualize their new spaces.
Connect with Jennifer: