By Emily Black
Chief Architect has been working with WineRacks.com since 2012 to offer their wine storage product line. Their USA made wine storage solutions provide a unique design for any small or large project.
WineRacks.com is located in New York's Hudson Valley and has been serving their customers since 1992. Over the years, their product selections have expanded to include a wide range of small capacity wine racks, wine accessories, cooling units and lighting for wine cellars.
With the goal of providing the very best customer service and product quality, WineRacks.com is manufacturing their own wooden wine storage units within the US with environmentally responsible raw materials.
I had the chance to speak with Jeremy of WineRacks.com to dive deeper into what makes a great wine cellar.
What are the current wine storage trends?
"More homeowners are looking to add wine storage in their homes and home buyers are looking for homes with wine storage already in them. Here are some stats:
Over 120 million Americans are drinking wine weekly
Sales of wine bottles $50 and higher are on the rise
78% of wine sold in the U.S. are in retail stores"
What should we consider when designing a wine cellar?
"From a consumer perspective, they need to inventory how much wine they have as well as their purchasing patterns. Having this understanding will translate into a solution that meets their current and long-term storage needs. They also need to understand that possibilities are limitless when it comes to both design and space so do your homework. Gather photos of designs you like using channels like social media but also talk to friends and family.
"For professionals, it's important to support this 'limitless' theme for design by considering all types of racking when designing a solution. Some may prefer a traditional route, others more contemporary or maybe an integrated approach. It's important to show your client photos and discuss options because there's a lot there. Understanding a client's preference is key. Also, remember that a wine storage solution no longer has to be in the basement. There are a number of spaces throughout a home that can be used for wine storage, so consider a few options and discuss them with your client.
"With respect to design and spacing, professionals need to balance form and function for any solution. Use racking that not only shows off someone's collection but makes it easy for them to access it as well as add to it when needed. Also, keep in mind, 95% of traditional racking has no stain, but if staining is part of your design, make sure to choose water-based stains to reduce gases and ensure your provider uses non-aromatic wood. This is critical because odors from non-water based stains can get caught in the air handling system or in the corks and kill the wine.
"For space selection, make sure you use spaces that are environmentally friendly to wine (55 degrees with humidity levels of 60-70%). If they do not already exist, a professional should consider incorporating a cooling/humidification system into the design. With that in mind, spaces that support access to an adjoining room or the outside should be used in a design so a system can be implemented. Lastly, avoid direct sunlight (from a window) and vibrations (from a laundry room) as both will hurt the longevity of the wine."
Find more resources through WineRacks.com on Choosing A Wine Rack & How To Build A Wine Cellar.
What do you value most about wine cellars?
"That if done correctly, they become an extension of a homeowner's style and personality and as a result, not only compliment a home but also add value to it. I also love how realistic it is to have wine storage in a home or business due to the number of reasonable options that are now available. There are also options for those just starting to collect and as a result, you no longer have to be an avid collector to justify a storage solution."
Learn more about Creative Home Wine Storage.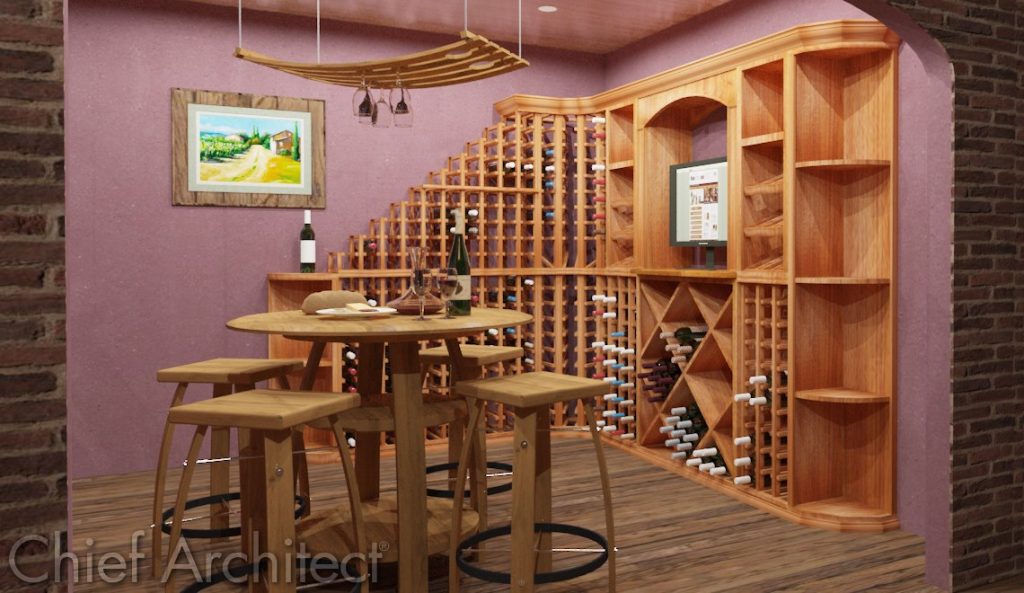 WineRacks.com's catalog has been updated to include their wine cellar combos as well as their VintageView line! Download the WineRacks.com Catalog to use in your next wine cellar project. Also, connect with Jeremy to set up your next wine storage solution.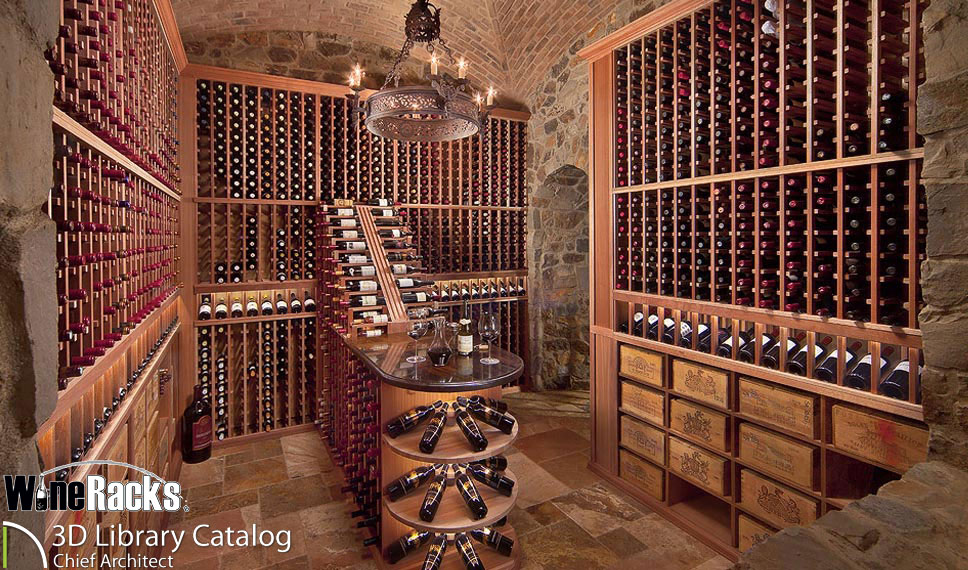 Jeremy Miller
jeremym@wineracks.com
(845) 658-7181