By Kendra Dorosh
Amanda wins 3rd in the Chief Architect Kitchen/Bath & Interior Design Contest. Surrounded by design enthusiasts her entire life, Amanda was destined to find her own passion for interior design and 3D art.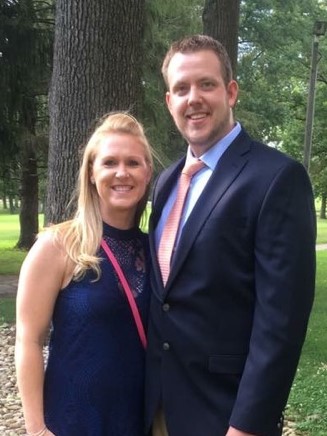 "I am originally from Brownsburg, VA but I have lived in West Virginia since I was 6 years old. I've been around design my entire life. I grew up with all the woman in my family sewing and knitting. My grandmother and aunt owned their own knitting shop and my mom has her own business making custom window treatments. After graduating high school, I moved to Fairmont, WV to attend college at Fairmont State University. I stumbled at first (almost 2 years) not knowing what kind of career best fit me & my personality. Finally, I knew I needed to go back to my roots and do something creative! That's when I decided to begin the Interior Design program at Fairmont State University. There I earned my Associate's Degree in Interior Design and Skills Certificate in Computer Aided Drafting. After graduation, I moved back to Spencer, WV with my parents. Over the next year and a half, I worked at Mountaineer Timber Frames in Charleston, WV. This is where I was first introduced to Chief Architect X4. It was an interesting transition going from AutoCAD to Chief Architect. I had someone who had been using Chief Architect for years come once a week for about an hour to show me the basics, then I was on my own. When the economy crashed I was laid off and decided to go back to school to complete my bachelor's degree. I moved to Morgantown, WV and attended West Virginia University (LET'S GO, MOUNTAINEERS). I earned my Bachelor's Degree in Design Studies with a concentration in 3-Dimensional Art. Since graduation, I've worked for two construction companies, a plumbing, kitchen and bath store and Lowe's. In my journey, I've used AutoCAD, Architectural Desktop, 20/20, Google Sketch-Up, Pro Kitchen and Chief Architect.
"When I came to Riffle Contracting, LLC in 2016, Jason asked me what program I thought was the best program for us to show not just kitchens & baths but entire houses and commercial buildings. We wanted to be able to do it all! In the 9 years (off and on) that I've been using Chief Architect, it was the only program that came to mind. In the construction business, Chief Architect definitely stands above the other design programs out there. I love the homebuilding process as a whole and with Chief Architect, we are able to show our customers what their project could look like before we even begin! Our customers love being able to see their projects in 3D, especially those that can't visualize what it's going to look like from just a floor plan.
"I married my husband, John, in June and we have 2 boys, Romeo (8-year-old Chihuahua) and Kubo (5-month-old Great Dane). We are in the process of buying our second home, a farm right across the street from where we live now. We will be spending a great amount of what little free time we have in redesigning the house, as it will need to be completely gutted and remodeled. We are looking forward to it!"
Winning Design
Connect with Amanda
Morgantown, WV
(304) 241-4965
More from Amanda