By Adrean Stephenson
I love the friendly, bright, airiness of the winning Small Kitchen for the 2017 NKBA Design Competition. Davida Rodriguez, of Davida's Kitchen and Tiles, worked some magic on this remodel space.
"When the client, a commercial Architect, came to me with this mid-century modern Charles Goodman 1950's home for remodeling, I was absolutely thrilled. The kitchen had been remodeled in the 1980's with a very transient layout. We coordinated our efforts and skills to open up the space visually and made the kitchen the center of the home."
Design Objectives:
1. Create an open kitchen concept, easily accessible to and from family room, backyard, and dining area
2. Create a sculptural design with accent colors and waterfall countertops
Design Challenges:
1. Very small space to optimize storage
2. Creating space for new Pantry
3. Turning full bath to half bath
Design Solutions:
1. Remove wall next to staircase creating an open feel and easy access from the living to the kitchen and backyard.
2. Hung double-sided wall cabinets from ceiling Buckhead to allow light to penetrate from and through the living room to the kitchen.
3. Designed two-tiered island to gain narrow double-sided island that concealed part of the kitchen prep area.
4. Re-designed existing bathroom into a half bath. By removing the bathtub, we gained space for a new large pantry with microwave space, optimizing storage.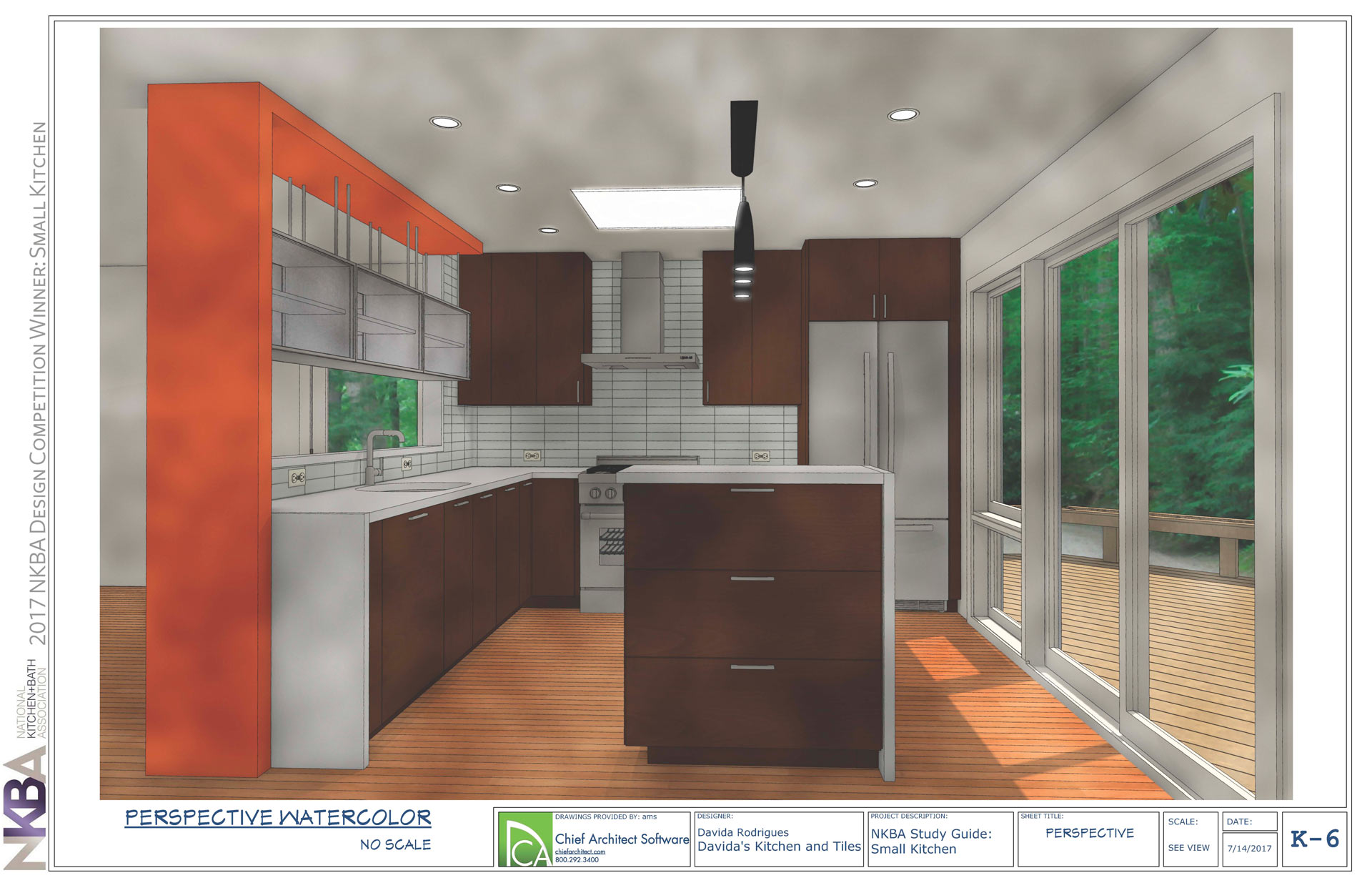 "Since I was a child I have always been drawn to design, art, and color. My love of the arts led me to graduate with a degree in Interior Design from the UMD. After graduating, I started working with a local kitchen and bath firm and worked there for 10 years. While my desire for a more creative outlet emerged, I started working in a tile showroom where I could express my creativity in a more flamboyant way. After 10 years, I decided to embark on opening my own business. In 2006, Davida's Kitchen and Tiles was born with the showroom opening shortly thereafter. I offer personalized design to my clients for every space in the home. I believe creative design can make a huge impact on one's daily life by making it brighter, simpler, and easy to navigate."
I believe creative design can make a huge impact on one's daily life by making it brighter, simpler, and easy to navigate.
I enjoyed the task of redrawing Davida's design so it could be featured as one of the NKBA's Study Guide kitchen examples. In the process, I made a version that is easy to virtually navigate via a 360° rendering. It does a pretty good job of capturing the space, though I'm sure walking through the actual room is much more impactful.
Thank you for sharing your thoughts and design with us, Davida!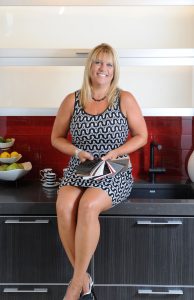 Connect with Davida Rodriguez: