Debra placed 1st in the Chief Architect Kitchen/Bath & Interior Design Contest. She develops house plans and has been a Chief Architect customer for almost 20 years!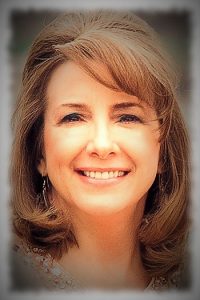 "I'm from south Mississippi. I live/work in a little town called Wiggins since my husband and I got married 32 years ago. I'm a Certified Professional Building Designer and a professional member of the American Institute of Building Design (AIBD).
"I started what would be my "career" after taking an architectural drafting class in high school. After college I started working for an engineering firm, drawing road projects, subdivisions, and local projects "on the board." After working with them 8 years (and doing house plans at night) I decided to leave there and open DesignHouse Inc – House Plans in 1991, full-time. I knew if I was going pursue this design field I would have to transition off the board onto a CAD program. I've used several programs over the years but nothing has offered my clients the views that Chief does.
"The best thing about Chief is the 3D, of course. A lot of clients don't know what the symbols or lines (on a set of plans) are but when I tilt up the plan (so the clients can see "into" the house) the 3d makes it real for them. I work with clients all over the US and everyone is amazed that they can see what their house will look like before they drive the first nail."
Winning Design
More from Debra
Connect with Debra
601-928-3234