By Danielle Schroeder
We spend a significant portion of our lives in our homes. Our living spaces should be designed to be comfortable, functional, and aesthetically pleasing. Residential space planning can help you achieve an organized and well-planned living space.
---
---
What is Space Planning?
Space planning is an essential part of the design process. It is the process of determining the purpose, requirements, and basic layout of areas in a home. It includes arranging furniture, fixtures, and other elements in a living space to optimize functionality, flow, and aesthetics. This process considers factors such as the size of the area, the needs of the occupants, and the overall style and design aesthetic of the home. The inclusion of space planning at the front end of your home design process will help ensure that your final floor plan meets the needs of the occupants and can help streamline the process of developing a floor plan which will improve overall efficiency and productivity.
Space Planning Considerations
When creating the layout of the space, it is important to consider what kind of activities will be done in the room. Is it a social, private, work, or storage area? For instance, if you are designing a kitchen, you would want to evaluate how often the homeowner cooks, how many people they are cooking for, if they prefer to eat in the kitchen or separate dining area, additional storage, etc.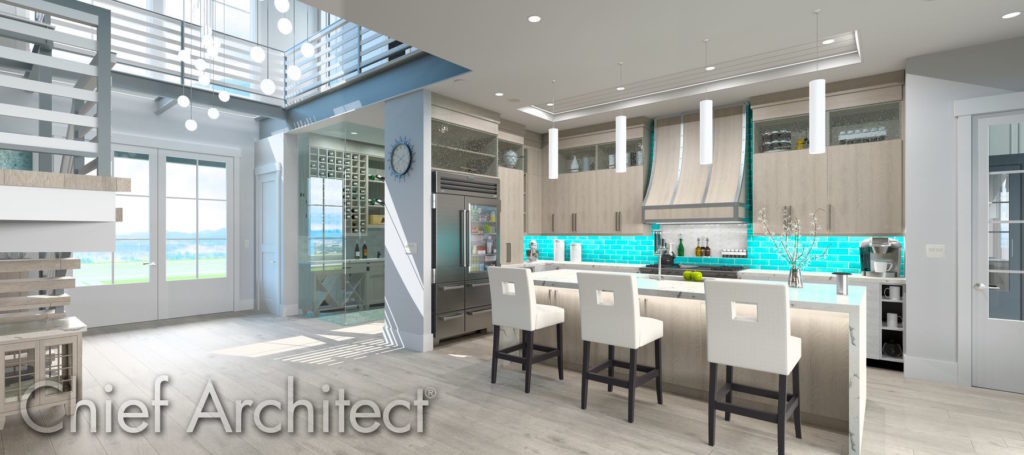 Foot traffic is important to remember when space planning. Traffic should naturally flow; mapping out walls, furniture, and door placement is critical. Moving around the home should not be considered a hassle. Be sure there are not any obstacles in hallways, and there is enough space between structures. If someone in the home has special needs and requires an accessible design, you will want to plan ahead to allow for as much convenience for them as possible. Functionality should be a primary concern and should meet the needs of all occupants.
When planning, it's important to consider more than just the single room you're working on. The proximity and connection to other rooms should also be taken into account, as this will affect the relationship between them. For instance, if a room is located next to a kitchen, it's more likely to be used as a dining room rather than a bedroom. A bathroom could also be placed next to the kitchen for efficient plumbing. Living areas should be placed next to other living areas and bedrooms next to bedrooms to account for noise.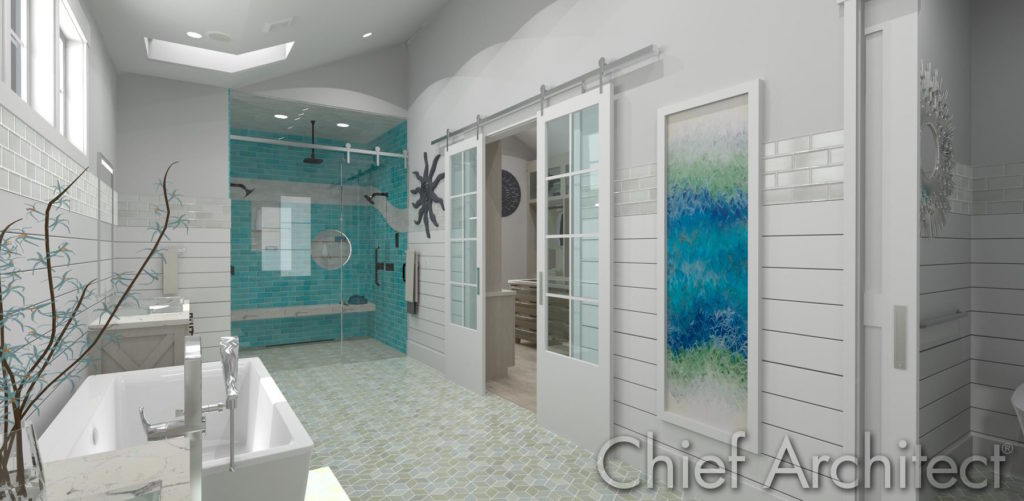 Be sure to balance the space appropriately. Don't fill space just because it is empty, as it can cause overcrowding. You can embrace large areas by making defined sections with decoration or seating which also makes it clear what the space is intended for. If you are limited by a small space, you can find items that can be scaled down, like lighting, seating, or windows, to provide more functionality.
Best Space Planning Software
With Chief Architect Software, it is easy to space plan and create custom designs. The software is a great space planning tool with a robust 3D Library, including furniture, fixtures, and other design elements that can be easily incorporated into a design. Additionally, the software allows users to customize textures, colors, and other design elements to create a unique and personalized living space. The program offers 3D model and rendering capabilities allowing users to visualize the space and experiment with different design options, which can save time and help to avoid mistakes.
The first step is to create a rough floor map. You can designate areas for a specific use and then move on to making the floor plan. Chief Architect's Space Planning Assistant allows you to create and arrange 2D boxes, and once the boxes are laid out, you can convert them into walls and rooms that can be edited. The assistant prompts you to enter the number of floors and bedrooms, if you would like to include a porch or office, and more. After the rooms are positioned, the software automatically creates a house with the walls, rooms, doors, and roof.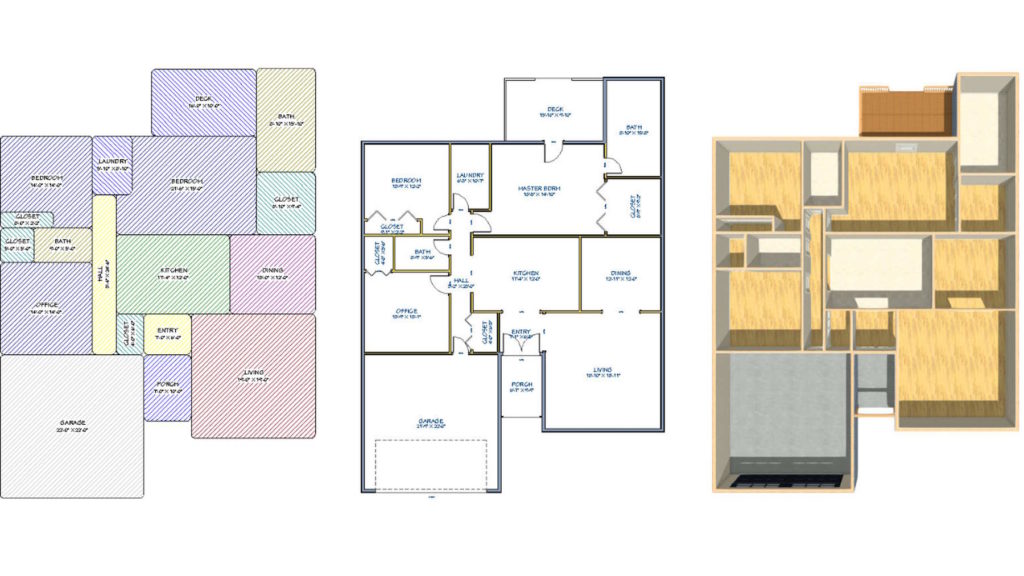 Residential space planning is essential to creating a comfortable and functional living space. It helps to optimize the use of space, create a better flow, and enhance the overall aesthetics of living space. Chief Architect Software's powerful tools make it the ideal choice for design professionals and homeowners to create the living space of their dreams that reflects their personal style and preferences.
Start taking your space planning to the next level with Chief Architect Software!