By Jake Murray
Leslee placed first in the Chief Architect Remodel/Addition Design Contest! Her winning design is a showcase of the potential for concrete structures in the Keys.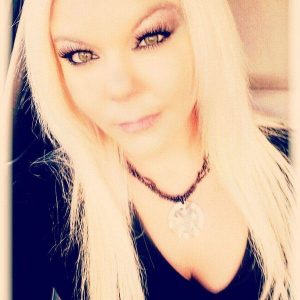 Leslee grew up knowing she'd be an artist of some sort. As soon as she began to write, she began to draw. As a child, she would sit and watch "Picture Pages" with Bill Cosby and according to her family was very accurate in her early efforts. She also painted her dad's brand new leather jacket he got for Christmas with nail polish when she was 4 years old. Leslee's mother, Roberta, knew right then her daughter would grow up to be an artist. Her passion led her to win many art competitions while in school.
Leslee holds a Bachelor's of Science in Specialized Technology along with many certifications, numerous diplomas, and many awards for her work over the last 28 years in the broad design field. She is a Professional Member of Designers Society of America, as well as many other organizations. She says what drives her is waking up and trying to be better than she was yesterday. She loves seeing her ideas come to life, to her it's exhilarating and she loves a challenge.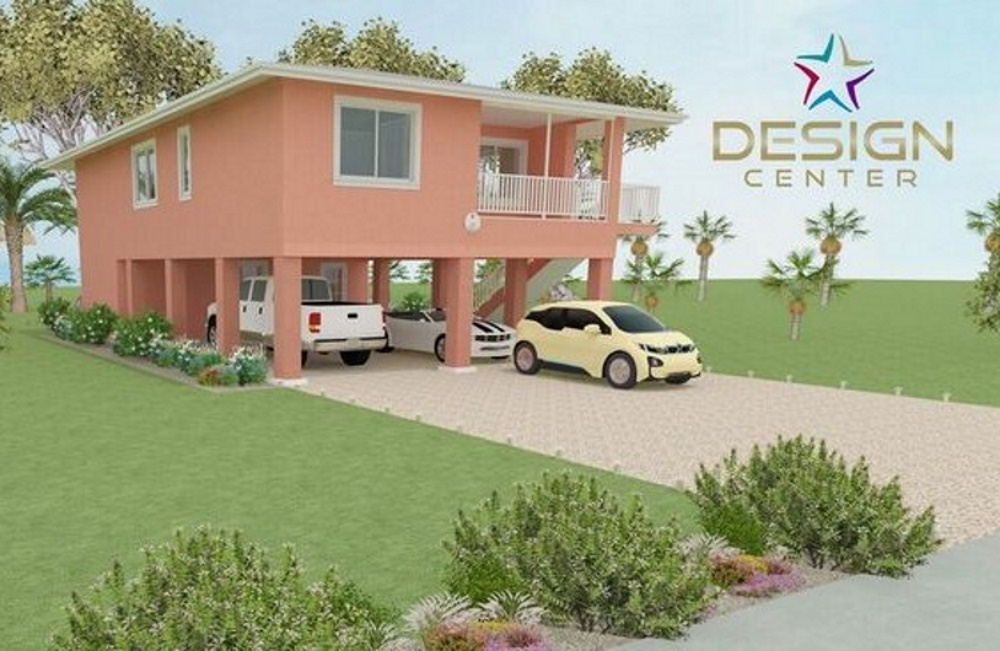 "I have only been using Chief Architect for 9 months steady. My company has a success story with the renderings; the company listed one of their new homes with just the renderings and ray traces I provided, Realtor Sam Williams of Coldwell Banker was able to sell the home for 60k OVER the asking price, if that's not crazy enough IN ONE DAY! We also got contracted to do an additional enclosure under the reinforced concrete stilts of the home! See coral color house, this is our standard home."
Leslee gives most of her credit to her boss, Andrew George, for believing in her, supporting her sometimes over the top ideas, and letting her shine at work with creative freedom. She also credits Chief Architect by saying, "None of this would be possible for any of us if it wasn't for the staff at Chief Architect, their constant developments and innovative minds behind the scenes are what keep the program cutting edge for their users!" She was pleased with the brilliant users she felt lucky to meet while attending the 2018 Chief Academy in Idaho. She hopes to attend again next year.
Leslee is the Design Director and Office Manager along with many other hats she wears while working at the Design Center. She believes there is no I in "team," they are like a family here at the Design Center. Their motto is if you can dream it, then we can build it. Their slogan; Locals Building for Locals. Chris Nolan E.I., Project Manager for the Design Center says, "Leslee is an extremely talented and hardworking Interior Designer. She is very knowledgeable about the design programs she uses and how to use them to create a design the customer falls in love with. Leslee is a very diligent worker as she takes the time to figure out every little detail needed to make her designs work and does not stop working until the project is finished to her high standards. She pushes everyone to succeed as a team."
Winning Design
"We were on the frontlines when Irma devastated and inundated the Keys helping our neighbors. My company, the Design Center, and I have been working non-stop to rebuild the heart of the Keys.
"I know firsthand the damage that comes with houses not constructed of CBS or other tropical sustainable building materials after losing everything. I made it my purpose after my loss to come up with new innovative ideas in building materials and work to implement them."
The Design Center is a Member of the International Concrete Institute and they are considered to be the local experts. The majority of homes are built on stilt because of the flood zoning in the Middle and Lower Keys. They are well known to be the concrete experts according to the locals. Their new homes primarily consist of concrete and CBS.
Leslee was able to share specific details with us. "Rebar is embedded into concrete to give it additional strength. Although concrete is extremely strong in compression, it lacks in tensile strength. The rebar has to be properly placed in the areas of the concrete that will be experiencing a tensile force. So we place steel rebar in the lower part of horizontally placed concrete to help it overcome tensile forces along with steel mesh. All of our CBS homes are reinforced with rebar and framed inside with furring strips and steel framing. We are constantly considering the safety of our customers and friends.
"Concrete inherently resists mold, termites, and rot. In addition, concrete requires no additional fireproofing treatments to meet stringent fire codes and performs well during both natural and manmade disasters.
"Researchers at the National Wind Institute of Texas Tech University in Lubbock have determined that reinforced concrete walls are strong enough to withstand flying debris from hurricanes and tornadoes. CBS and reinforced concrete can resist winds of more than 200 miles per hour and perform well even under the impact of flying debris. The CBS walls are also reinforced with steel rebar give it a first impact (wind) rating of 8500lbs! Concrete in the Keys is a no Brainer for us. The ramifications of these research studies are changing the way we build here in the tropics.
"Concrete walls have high thermal mass, reducing energy transfer between interior and exterior surfaces and reducing homeowners' energy bills. The continuously poured system minimizes interior temperature fluctuations and drafts, and it also reduces noise transmission. Concrete homes are much more energy efficient, a 2,000-square-foot home in the U.S. that is built of concrete will save about 25-50% on their energy bills, according to a study by the Illinois-based Portland Cement Association, the national concrete industry's trade group. Solid concrete walls retain heat better, so less air conditioning in the summer and less heating in the winter means less energy used, less energy production needed, and a smaller carbon footprint from building use. In a way, resilience, in this case, does equal sustainability. In other words, more concrete homes are more sustainable, disaster-proof, and resilient.
"So next time you hear about a hurricane, tornado, or earthquake, think to yourself what a difference a concrete home could make. And, the next time you hear about the upcoming heat wave, cold spell, or view your gas or electric bills, also think to yourself what a difference a concrete home could make to your bank account. I know I would be looking for a concrete home if I was in the market for a new house."
Leslee tells their customers, "You may have heard that building a new home can be stressful. We've heard that too, but it's not something our home buyers tend to experience. Why? Because our service, attention and care go beyond building an outstanding home; we craft extraordinary customer experiences. The Design Center team is here to walk you through the entire process of building your dream home! From picking out the best window locations to catch those picture perfect Keys sunset views, to the impeccable piece of hardware to finish off your custom kitchen or bath. We are there to take the pressure off of you. We begin making your journey easier by providing all the services needed such as contractors, roofers, plumbers, and electricians all under one roof. There is no need to have the hassle of dealing with multiple subcontractors and conflicting companies. We are the one stop shop for all your needs.
"Most importantly, we make the process as seamless as possible for you. Sure, you will have to make decisions, but just leave all the dirty work to us. You can design your dream home or choose from our exquisite plans we have drawn up in our inventory. We have our own in house, Engineers, Architects, Interior Designers and Kitchen & Bath Experts! From the beginning of the process to your finished dream home, the Design Center will be there every step of the way!"
To get in touch with Leslee you can find her portfolio on the DSA website. You may also contact Nayana Hernandez for kitchen design. At the Design Center, they strive to provide the best customer service, performance and workmanship available locally and apply it to include all of the projects they endeavor in the trade.
Thank you, Leslee, for choosing Chief Architect Software to complete your renderings. We enjoyed having you at the 2018 Chief Academy and hope to see you there again next year!
To see more great renderings by Leslee, check out the design gallery below.