By Dani Walker
Last week Chief Architect held the 2018 Chief Academy near our headquarters in Coeur d' Alene, ID. There were over 100 attendees who came for the 2 ½ days of in-depth training, 1 on 1 support, and networking events. Over the course of the event, Users were able to soak up the last few days of summer in Coeur d' Alene through morning events and evening receptions.
Day 1 kicked off with a Welcome and Company Update from our CEO, Greg Wells. Shortly after, Users headed to their class to start training. Classes ranged from Introductory to Advanced, each taught by a certified Chief Architect Instructor. The day was full of tips, tricks, and techniques to help Users utilize Chief Architect within their business.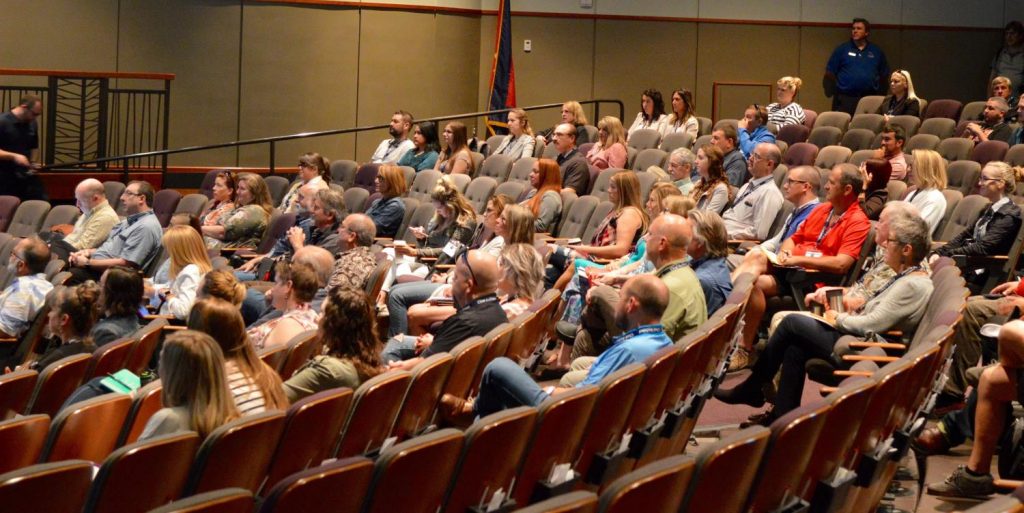 After a full day of training, Day 1 was wrapped up with a relaxing cruise on Lake Coeur d' Alene. The cruise started at the Coeur d'Alene Resort and took Users, Guests, and the Chief Team to the famous Floating Green Event Center for a disc toss game and a delicious dinner.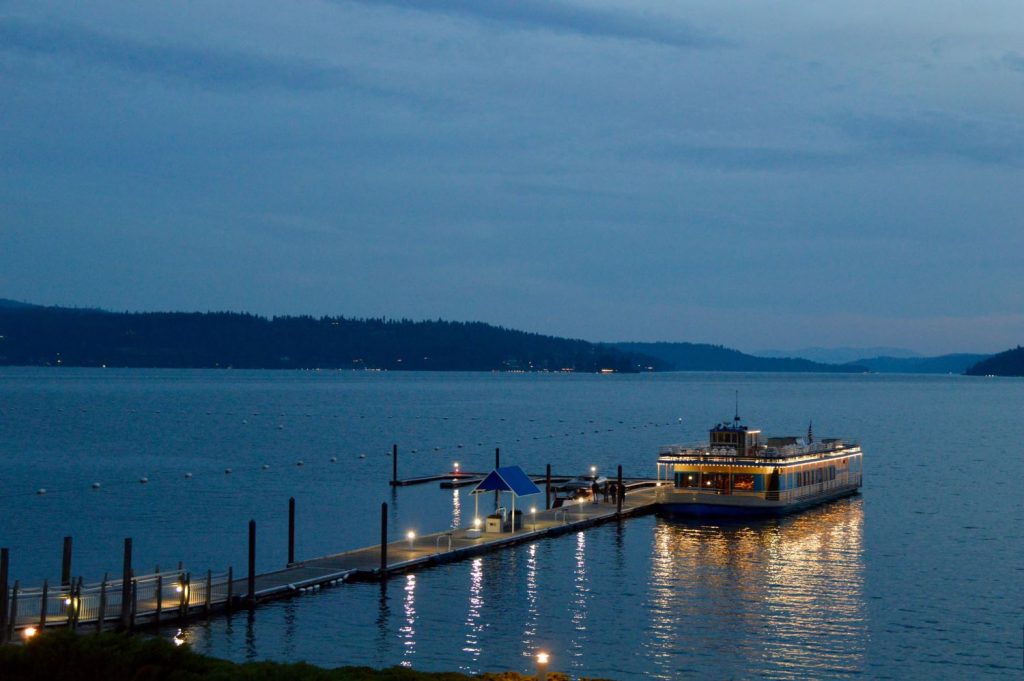 Day 2 started out with a beautiful hike around Tubbs Hill. Users had a chance to network while taking in the incredible scenery of downtown and Lake Coeur d' Alene.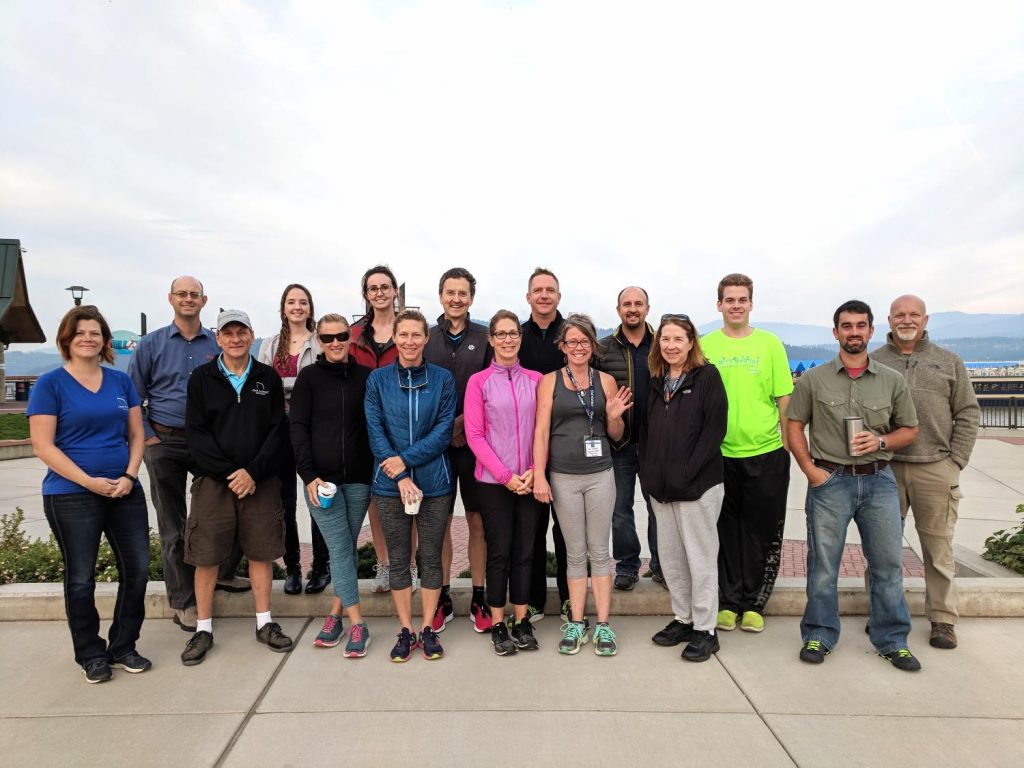 After a morning full of training, the Chief Team set up a room for Hands on Product Testing of X11, Room Planner & 3D Viewer, a Virtual Reality station, and 1-on1 support for more learning and interactive experiences. This gave Chief the chance to show users firsthand what we are working on and how they can incorporate these new features into their business.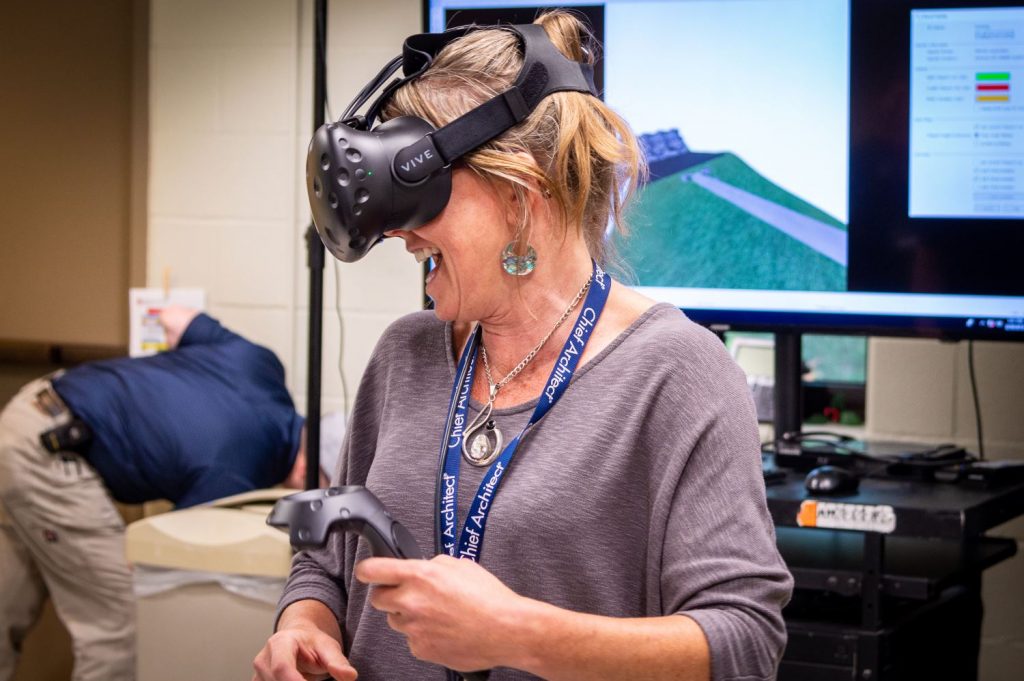 As Day 2 came to a close, many Users were ready to relax at our evening reception at Le Peep on the Spokane River. Over dinner, our team was able to connect and network with many attendees and receive feedback from the event. Below is an interview from sisters at Harby + Points and Morris Carey with On The House.
Throughout Chief Academy, raffle tickets were sold for an HP Designjet T-120 ePrinter series, where all proceeds from the raffle would be donated to Saint Vincent De Paul. Huge thanks to everyone who participated and raised over $2,300! And a big congratulations to Joel Oolman of Minnesota Cabinets for winning the HP printer!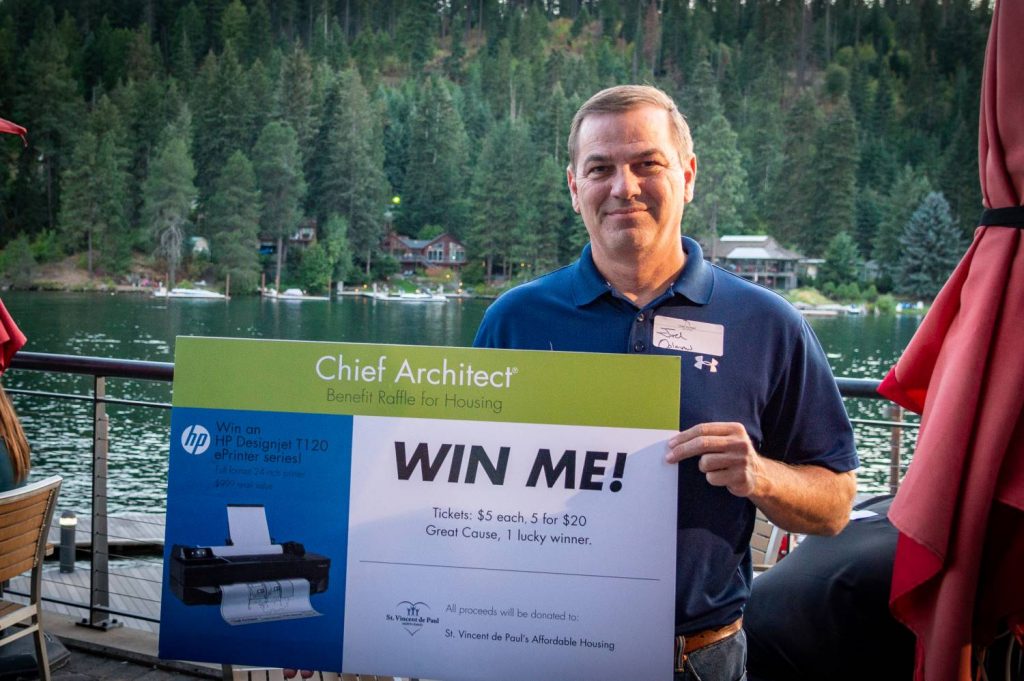 The last day of Chief Academy was dedicated to focus-based seminars and 1 on 1 support. If you would like to see more photos from the event, you can view the Chief Academy album on Facebook.
"The Chief Architect Training Academy is always one of our top training events since we host it in Coeur d'Alene. Our resort town atmosphere is the perfect backdrop for a relaxed learning environment. And what makes this event so popular, is the ability to have a large majority of our staff attend the event from both a customer experience and education perspective. With full access to our staff, we can actually offer personalized 1-1 training in addition to the class room training. The days are filled with training and education and the evenings with networking and social interaction at some pretty spectacular Idaho venues. One of the most popular outings is at the Coeur d'Alene Resort Event Center and Golf Course were we have the famous Potato Martini and we host our long drive / closest to the pin DVD disc toss. Finally, we preview future technology and products for early feedback in our development process. It's a great event, and we hope you can make it to one soon!" – Scott Harris, Vice President of Chief Architect Software
Mark your calendars because 2019 Chief Training Academy and User Group will be here before we know it!