by Kerry Hansen
Chief Architect held its annual Chief Academy near our headquarters in Coeur d'Alene, ID. Over 150 attendees and guests were welcomed to the Pacific Northwest, taking full advantage of the beautiful weather and the last few summer days by investing in themselves for 2 ½ days of in-depth training, 1-on-1 support, and networking events.
Day 1
Training Seminars, New Product Updates & Evening Reception
Day one kicked off with users heading straight to their classes to begin training. Available classes included Residential Introductory, Intermediate, and Advanced level courses. In addition to the residential options, a specialized class created with the interior design professional in mind demonstrates how to efficiently create floor plans, wall elevations, 3D renderings, and construction drawings specifically for Kitchen, Bath, and Interior designers. Each class is taught by one of the Chief Architect Certified Instructors. The day was full of training, tips, tricks, and techniques to help attendees utilize Chief Architect within their business.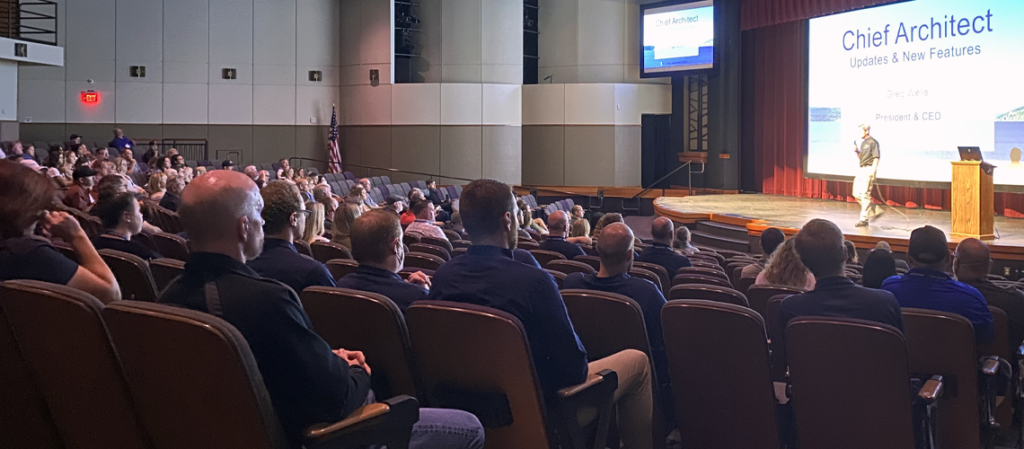 After a quick break for lunch catered by Monday Mornings, attendees filled the theater, where Greg Wells and Scott Harris welcomed everyone and gave updates on Chief Architect. They announced our return to the International Builders Show and KBIS in early 2023 and invited the audience to return to Chief Academy 2023 next year. Following Greg and Scott's presentation, our users got a sneak peek at exciting features the development team is currently working on for upcoming releases. The first day of training wrapped up with an evening reception at a local hot spot, Le Peep Restaurant. Attendees and their guests gathered under a canopy of red umbrellas along the Spokane River and made lasting connections over appetizers and drinks.
Day 2
Scenic Hike, Training Seminars, 1-on-1 Training,
New Product Test Drive & Evening Cruise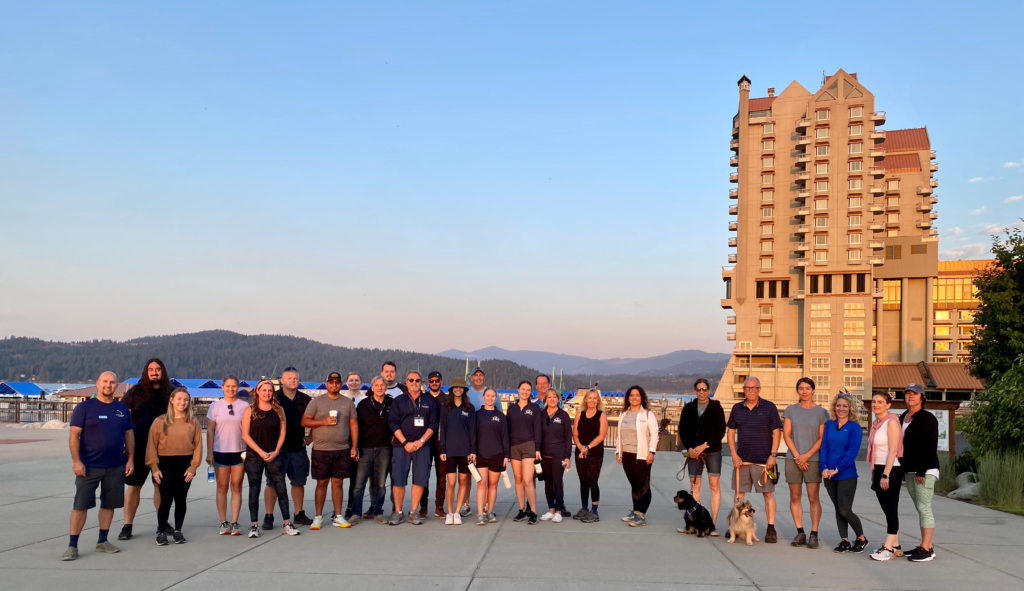 The second day of Chief Academy began bright and early with a hike around Tubbs Hill. Users had the chance to network while taking in the incredible scenery and fresh air along Lake Coeur d' Alene. Attendees then spent the day completing their training courses. Developers were on hand to answer questions, take feedback, and assist with hands-on test drive stations featuring the latest products, including X15 Features, Rendering Capabilities, and Material List updates. This gave Chief Architect the chance to show attendees firsthand what we are working on and how they can incorporate these new features into their business. One of the perks of Chief Academy is the chance to schedule a 1-on-1 training session with members of our Technical Support team. These one-on-one sessions are meant to address any individual questions not covered in class.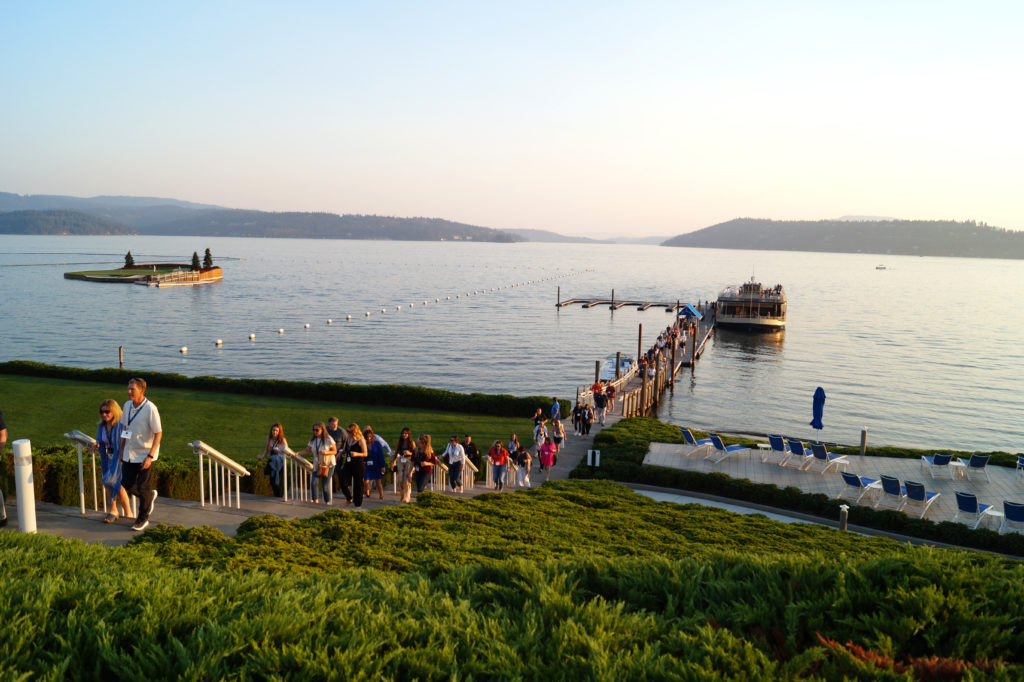 After a full day of training, customers were ready to sit back and relax during our evening cruise on Lake Coeur d' Alene. This year all attendees, guests, and Chief employees were able to network while taking in the North Idaho scenery, build new professional relationships, and see the famous Coeur d'Alene Floating Green and Event Center. The cruise brought everyone to the event center, where a dinner buffet was served featuring "A Taste of Idaho" with food specific to our region. It was a beautiful evening that included a fun game known as the Chief Challenge to help promote networking. This year we raffled a large-scale printer. The raffle raised over $1340. Chief Architect is matching all funds raised from the raffle to present a $2680 donation to St. Vincent de Paul CARES, a housing charity for individuals, families, and US Veterans. Thank you to everyone who participated.
Day 3
Focused Training Sessions, 1-on-1 Training & New Product Test Drive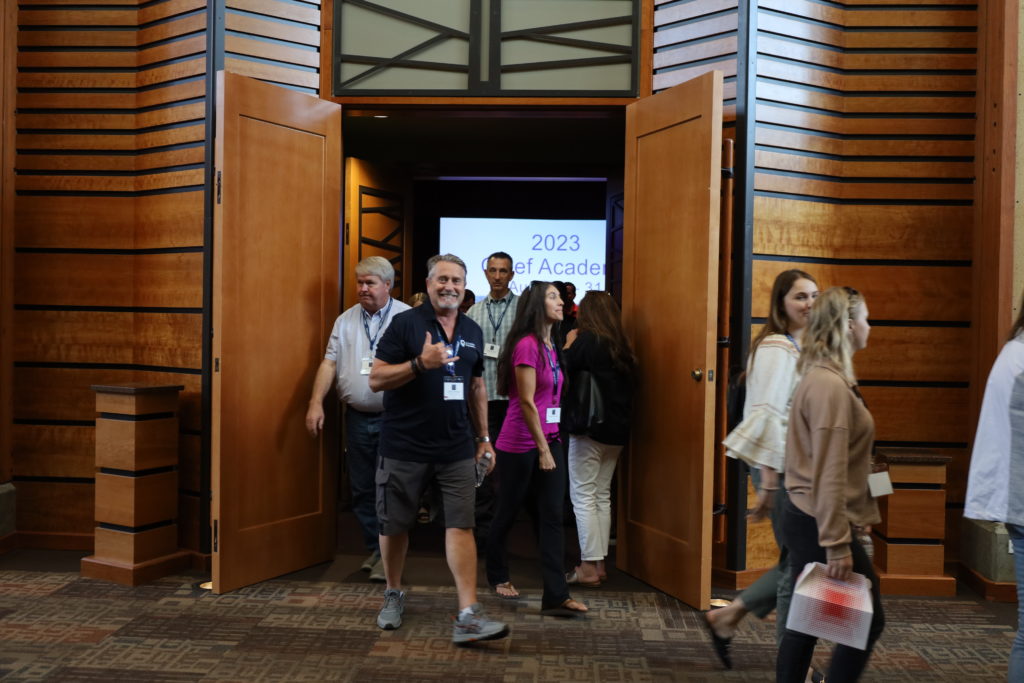 The last day of Chief Academy was dedicated to focus-based seminars. Specialists took the stage to cover topics such as Productivity Tips, Rendering, and Remodeling. Developers and staff were available again to answer questions, take feedback, demonstrate product updates and features, and provide one-on-one support throughout the day.
Chief Academy 2022 was a memorable event! Forming connections with our customers is something we look forward to, and we are planning for next year! Learn more about Chief Academy 2023.