By Danielle Schroeder
Congratulations to our Chief Architect Design of the Year winners!
Chief Architect holds monthly design contests for customers to show off their work. Designers with different styles and backgrounds compete head-to-head over the past year in the following categories: Kitchen/Bath and Interiors, Residential, and Remodel/Additions.
Every month, designs are voted on through the Chief Architect Facebook page. In December, the winners are entered into the Design of the Year Contest. Voting was open until January 13th and the results are in!
---
Grand Prize Winners
Watch the video announcement on our Facebook page.
---
Kitchen/Bath and Interior Design Category
Grand Prize Winner – Giuseppe Rispoli of Rispoli Design & Build, LLC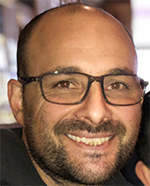 "In this design, my goal was to capture the heart of my wife. I wanted to reflect not only her timeless beauty but also her personality. Together, we themed this bathroom with a captivating Roman arch and marbled mosaics to help create a timeless appeal. We then incorporated dual traditional style his and her vanities that are finished off with unique footwork, thus offering that classic yet transitional feel to the space. Finally, we designed large wall niches throughout to encompass marbled mosaics, art, and a relaxing towel warmer for an added touch of visual depth and drama. This bathroom design is from our Erika floor plan."
Giuseppe Rispoli has been using Chief Architect for 3 years and is the owner of Rispoli Design and Build, LLC.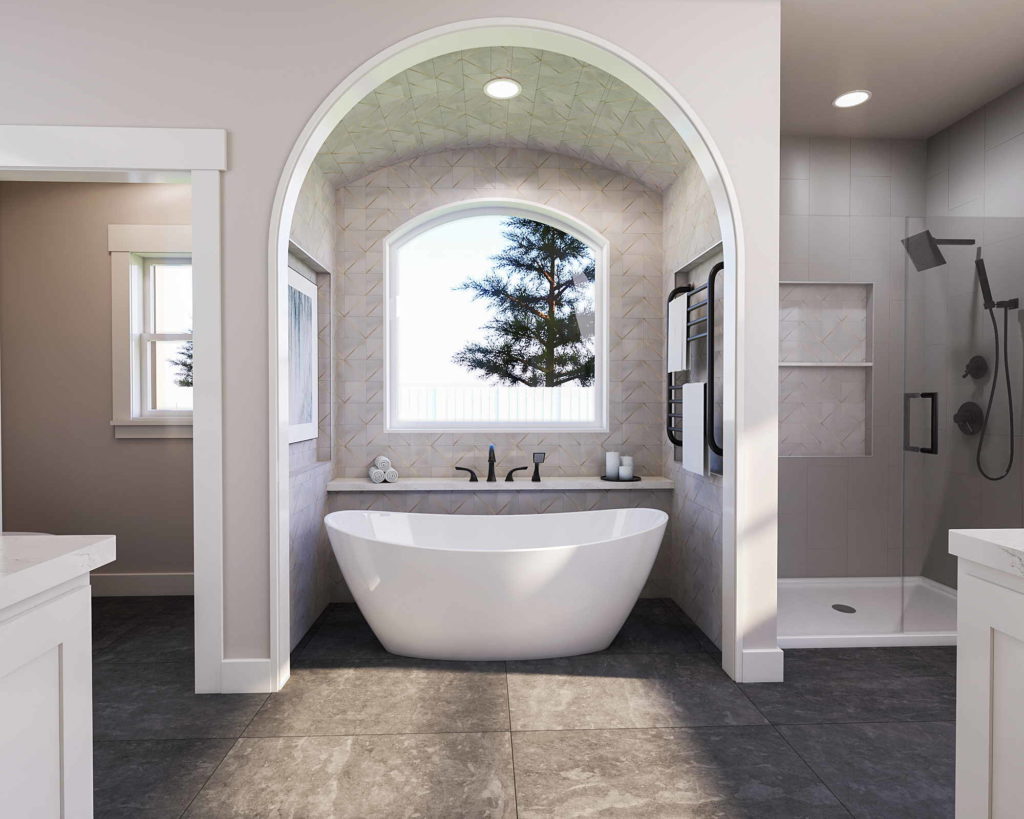 ---
Residential Design Category
Grand Prize Winner – Michael Burt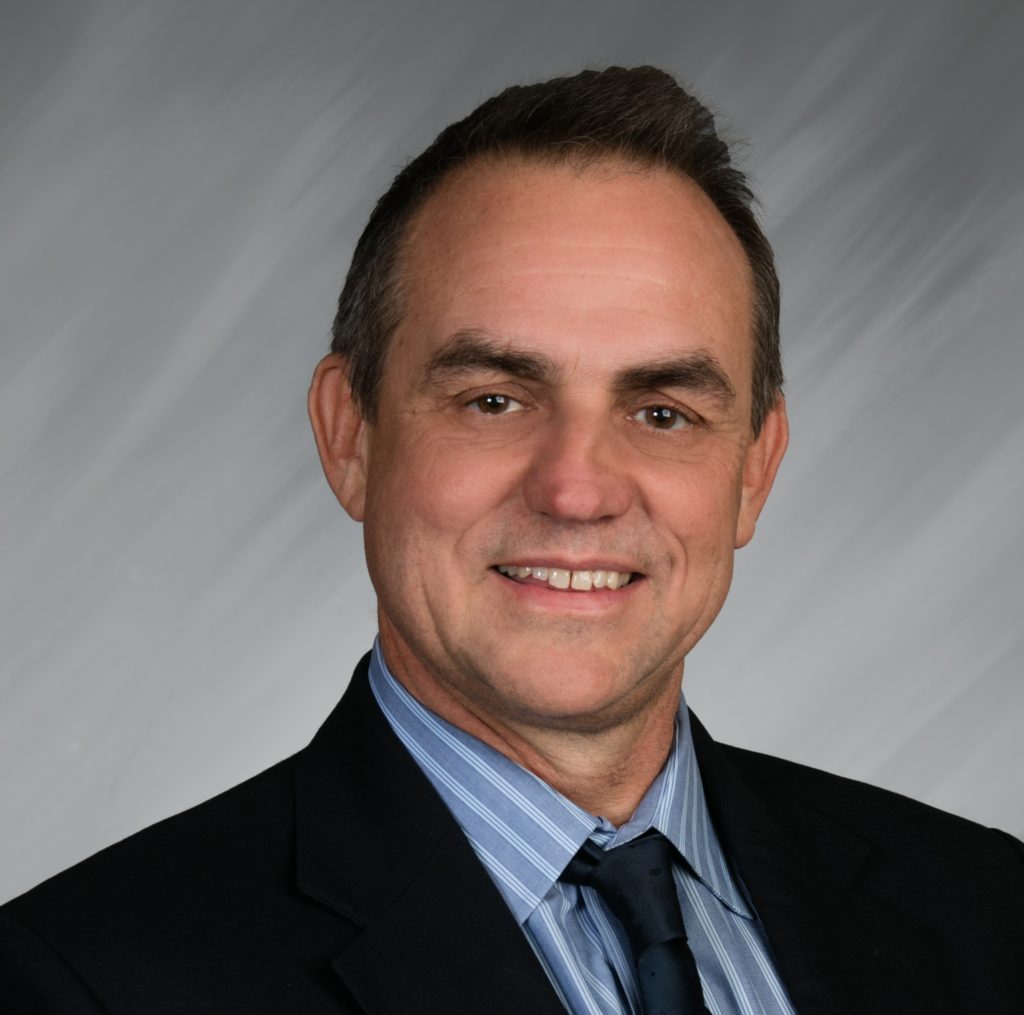 "I used open beams with an exposed-truss design with a total of six structural trusses. We visited a sawmill in Washington State that fabricated our trusses. They needed to be structurally engineered since they would be instrumental in holding up the ceiling and roof. I worked closely with a local civil engineer who ensured my design met local building codes. The total design took us approximately two years to complete and over 600 hours of using Chief Architect. I had a total of 32 sheets in my drawing package in the end.
It took us exactly one year to build our dream home. With the help of Chief Architect, we were able to see our vision come to life. We had to provide many visuals in the drawing package for the contractors to catch our dream with a custom home. Chief Architect's outstanding visualization and renderings made the design and built what we had imagined. Now that we have been in our home for about 3 years, we realize we would not change anything! We love our home and I am currently using Chief Architect Premier to design a home for my daughter and her family!"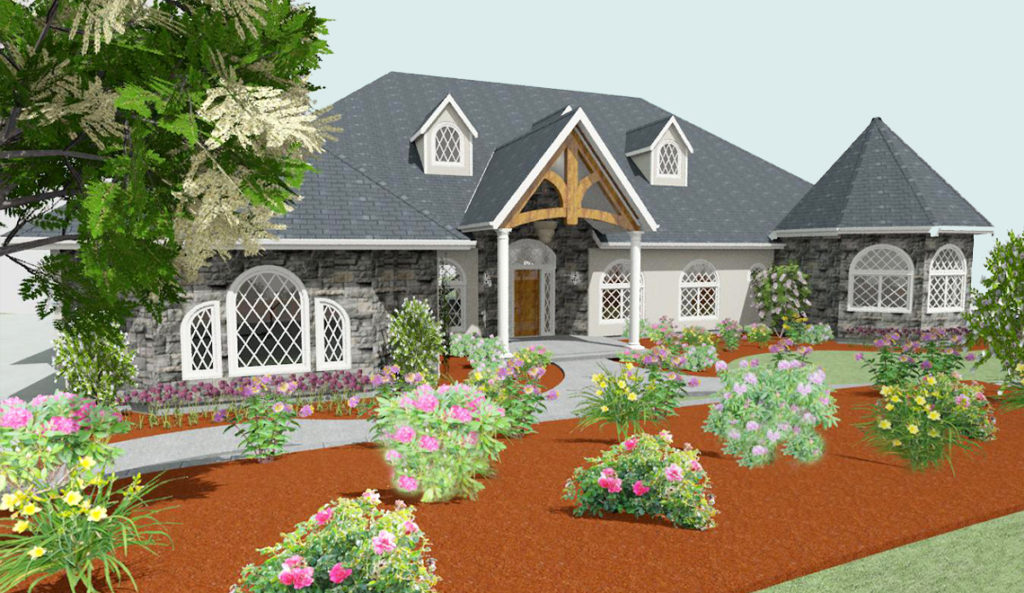 ---
Remodel/Addition Design Category
Grand Prize Winner – Jorge Arreola of Greymark Design + Build.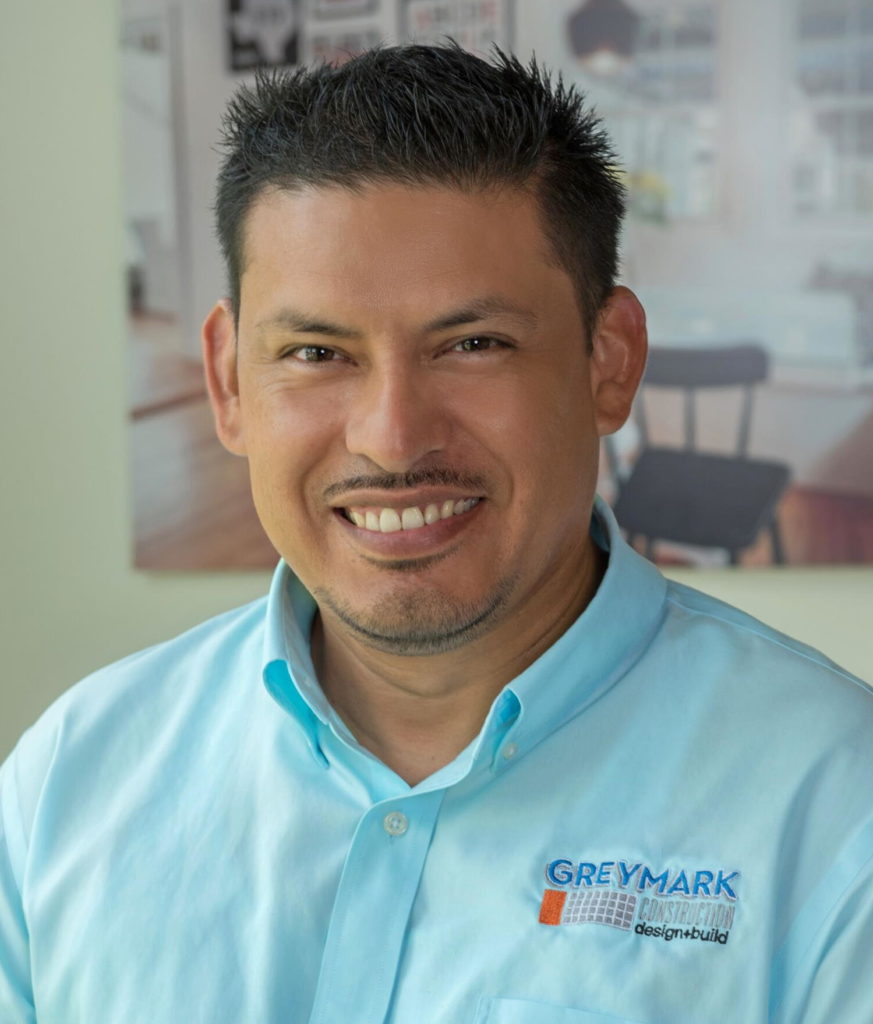 "This project was a solution for two main situations: a small kitchen and a poorly located stairwell to the 2nd floor. The homeowner's lifestyle required a more open concept kitchen and a bigger size to accommodate all the guests and have a better flow on the 1st floor between the kitchen, dining, and living areas. Relocating the stairwell to the front room increased traffic flow without interfering with access to the 2nd floor. The final project is a beautiful kitchen remodel."
Jorge Arreola was raised in Mexico and received a degree in Architecture. He is a designer at Greymark Design + Build. and he enjoys watching his designs come to life.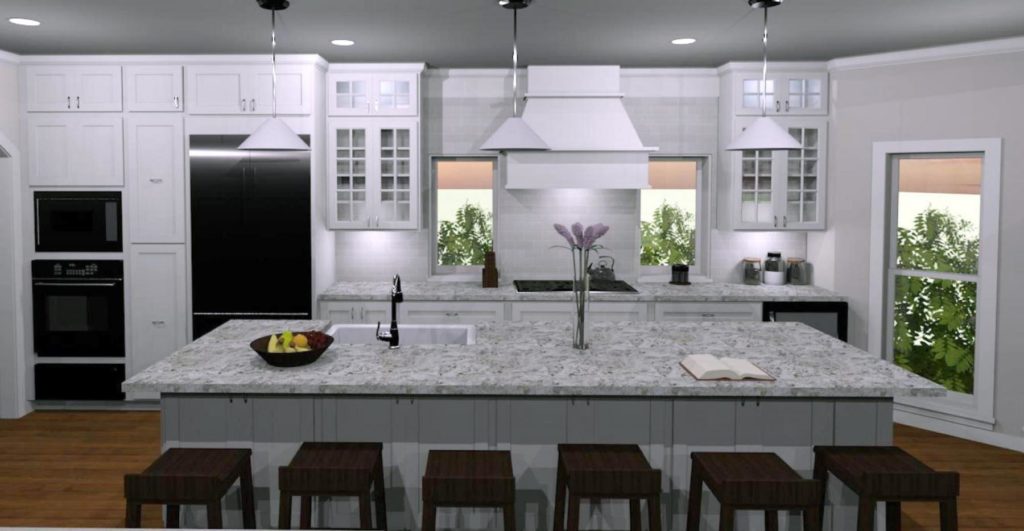 ---
Thank you to everyone who shared designs with us in 2020. We are excited about a new year of design contests beginning in March.
Learn how to share your designs and enter our upcoming contest.