By Kerry Hansen
The maximalist interior of the Mondrian Doha Hotel's rooftop pool.
"There are three responses to a
piece of design – yes, no, and WOW!
Wow is the one to aim for!"
Milton Glaser
As a designer, it can become an obsession to observe the drifting style choices and the way certain elements such as materials, textures, colors, and accessories rise in popularity to earn their place as cohabitants of the home. With spring on the horizon, many seek a style refresh and there are two main contrasting trends emerging. Most notably, this year marks a return to the natural with a focus on wellness, sustainability, and comfort. This return to the natural and classic reflect an escape from screens and center on creating spaces that are warm and inviting. In contrast, maximalism's bold patterns, shapes, and textures are showing their quirky personalities in 2020. Here are the interior design trends that will make their way into homes over the coming year.
Design Trends to Watch in 2020
Natural Elements & Colors
Black Everything
Soft Textiles, Curves & Colors
Maximalism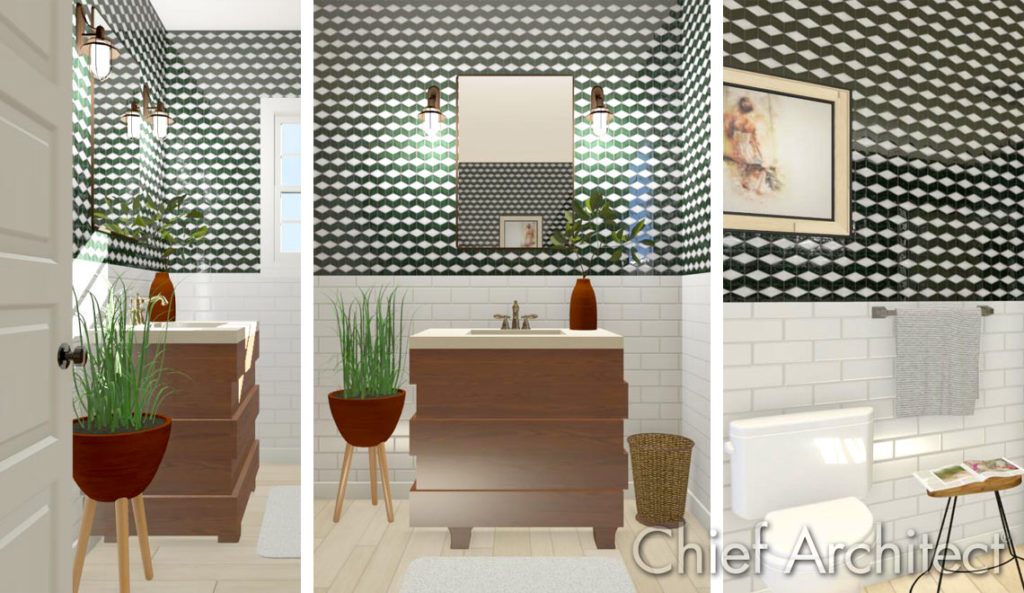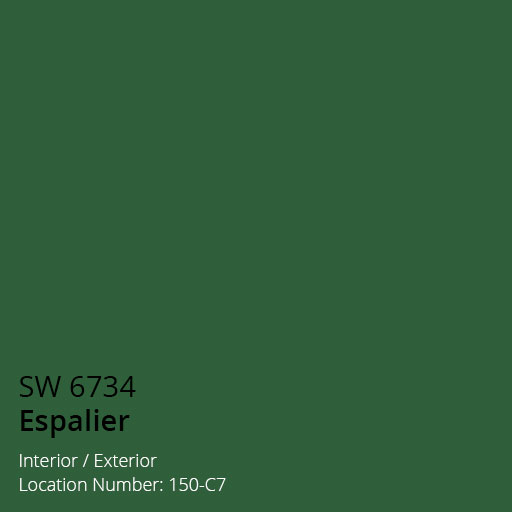 Designers this year are embracing the natural and incorporating non-manufactured elements from the environment into their plans. It is a chance to get back to nature by bringing earthy elements like metal, wood, leather, and stone inside to mingle. Humble materials can be both modern and timeless at the same time. Terracotta is always inviting. Just a few accents of this spicey mixture of orange and chocolate give the home an exotic feeling while remaining grounded. Rich forest green is our pick for top on-trend color choice. Try Espalier by Sherwin Williams, available in the Chief Architect 3D Library. It is fresh, goes well with earth tones, and the perfect highlight for all of those natural accessories.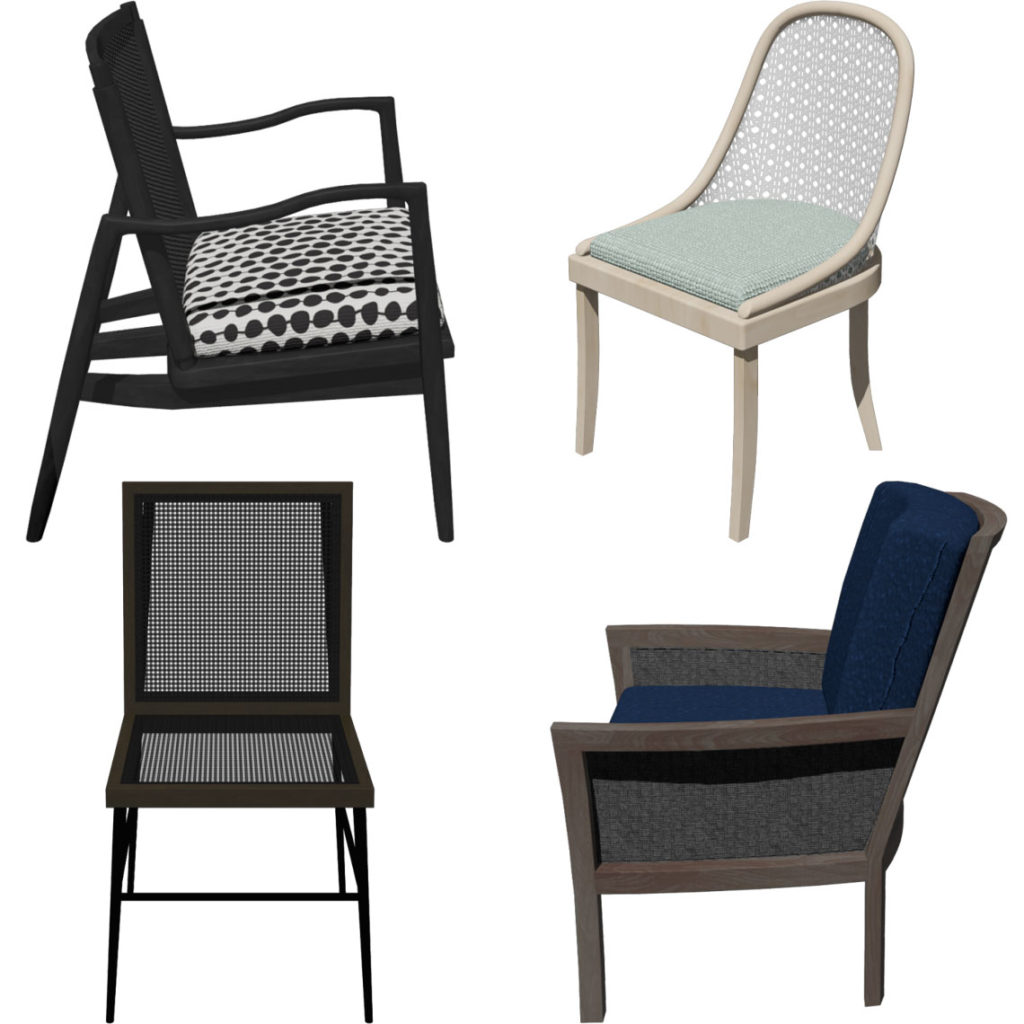 Cane and Vienna straw are showing up in the form of room dividers, chairs, accessories, and sideboards. These materials have been reinvented and adapted to contemporary furniture, turning these once modest materials into something much more sophisticated. Find several of these modern classics in the Design Trends No.1 catalog in the 3D Library. Earthy materials like metal, wood, and stone have always been classics of interior design as well. Emerging now are darker wood finishes, mixed metal materials in a single room, and metal textures on walls. Natural materials are versatile, calming, and classic and the classics never go out of style. If you are a fan of the mixed metal trend, try mingling the latest from Delta Faucet with contrasting metal hardware in your next bathroom remodel.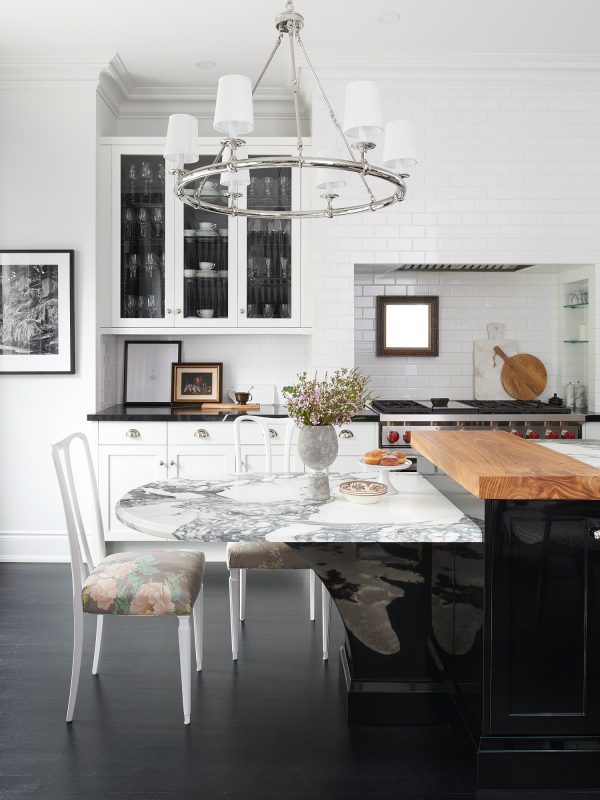 Biophilia, the need to connect with other forms of life, is now the practice of incorporating life into the home with elements like plants and water. It is a signature in many current interiors. In fact, a study by Reuters Health has shown that when it comes to office spaces, "People who work in a "green" office literally surrounded by plants, are happier than people in "lean" offices without live foliage." It is safe to say that this must also be true for the home. These living elements and serene colors of nature complement each other and surround us with their charm. Let your inner green-thumb grow with these perky and fresh plant accents from Chief Architect, perfect for interior and patio spaces.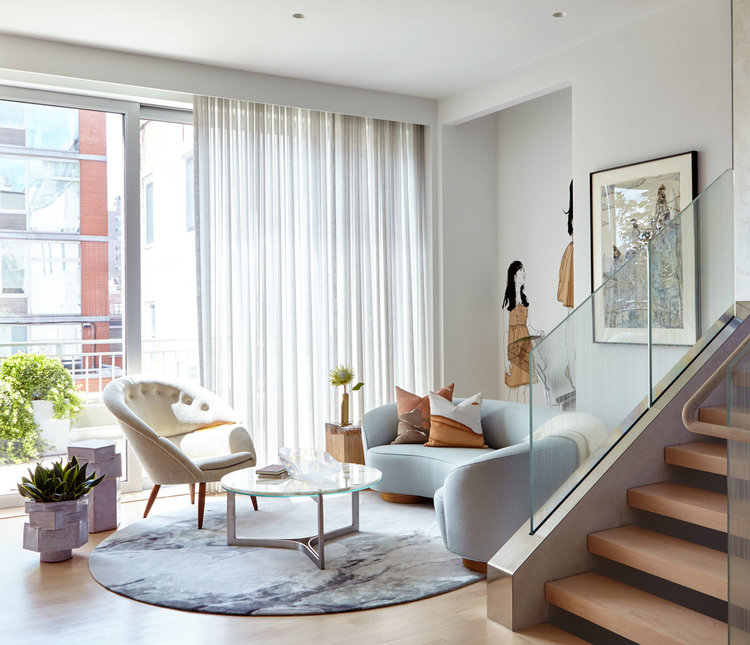 Making this year's list of emerging trends are elements that soothe. Feminine colors like muted neutral pinks and creamy mint greens take their rightful place among these new favorites. Soft textures like velvet are everywhere and available in every shade no matter what style you lean towards. Incorporating furniture with curved shapes, a nod to the Art Deco period of style and luxury can bring harmony and softness to sleek modern design.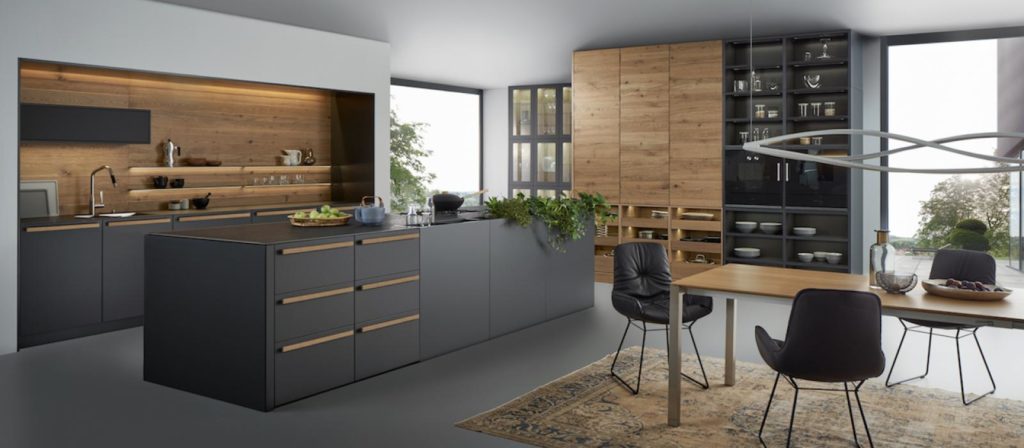 Black is the new black. While always on-trend, black is especially prevalent this year. This chic color is showing up on surfaces like cabinets and walls. You will find it in the form of textured backsplashes, black stainless steel sinks and appliances, black-toned metal fixtures, hardware, and textured surfaces. Black is an excellent choice to highlight those humble materials and has a grounding effect on the sometimes overwhelming multi-sensory maximalism trend. Is it any wonder that black never really goes out of style?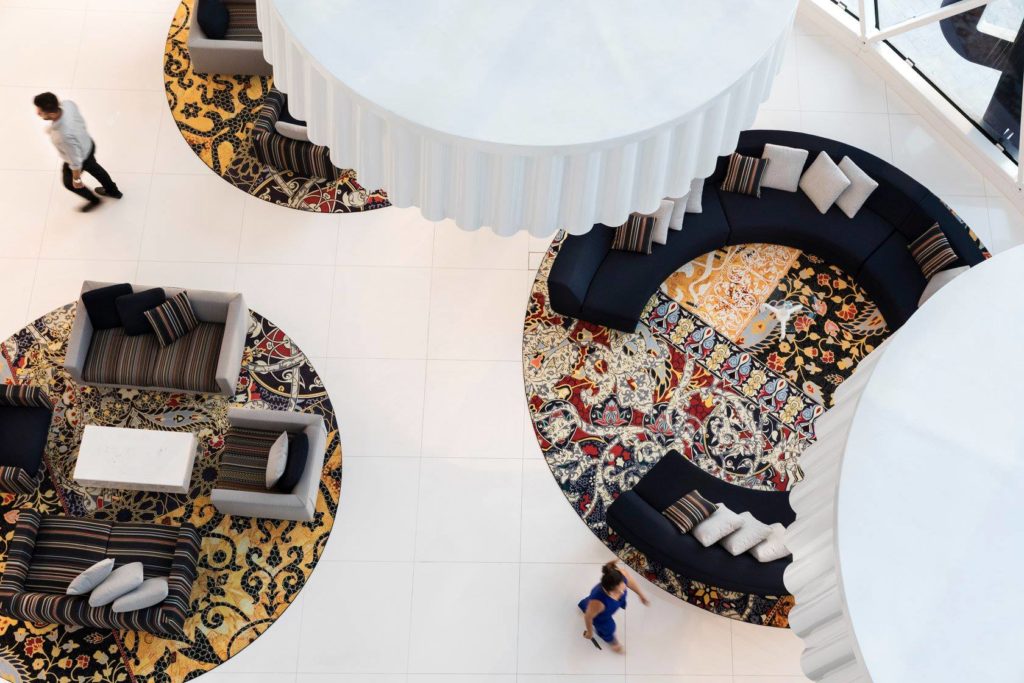 On the other side of the trend spectrum, a more is more approach has been surfacing in the world of design. It is everywhere from the March 2020 issue of Vogue to the newly opened Mondrian Doha Hotel designed by Marcel Wanders. "Marcel Wanders' work excites, provokes and polarises, but never fails to surprise, to celebrate and entertain… it is his mission to create an environment of love, live with passion and make our most exciting dreams come true." Wanders' multi-sensory maximalist designs are, "bold, beautiful solutions that touch the hearts and minds of people." This is the essence of maximalism, to embrace the use of vibrant, fun patterns, expressive color, texture, and decoration and bring humanity back to design. This cozy chaos is everything pleasurable, powerful and expressive all at the same time.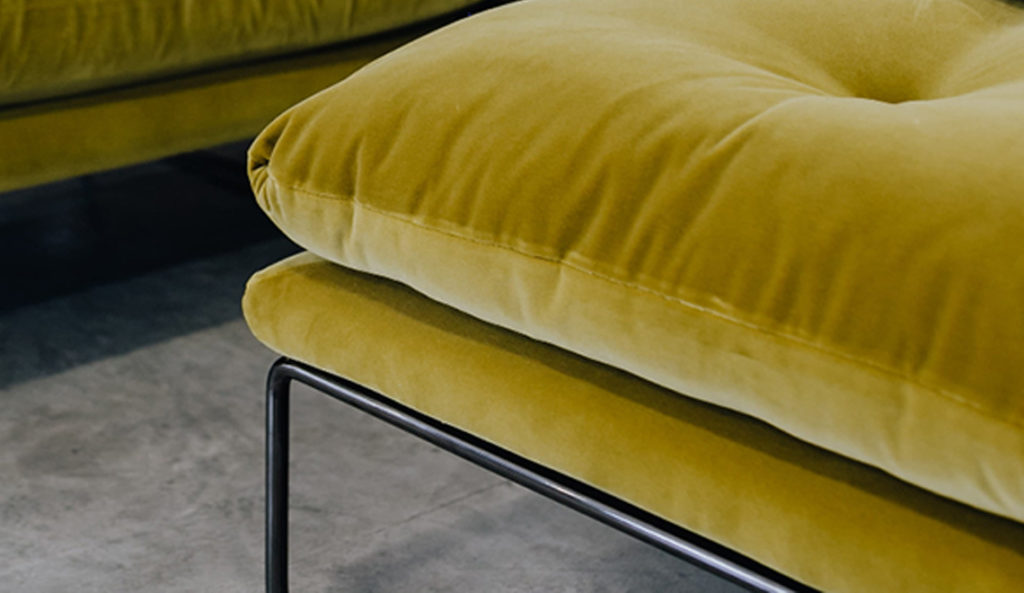 If you are a fan of the maximalist trend, you will embrace materials like velvet which is rich, tactile, and available in a wide variety of colors. What better way to express yourself than through pattern. The more patterns, textures, and colors, the better. Pulling from the natural trend and especially popular are large leafy patterns on walls, bedding or draperies. It's okay to mix patterns, in fact, it is encouraged!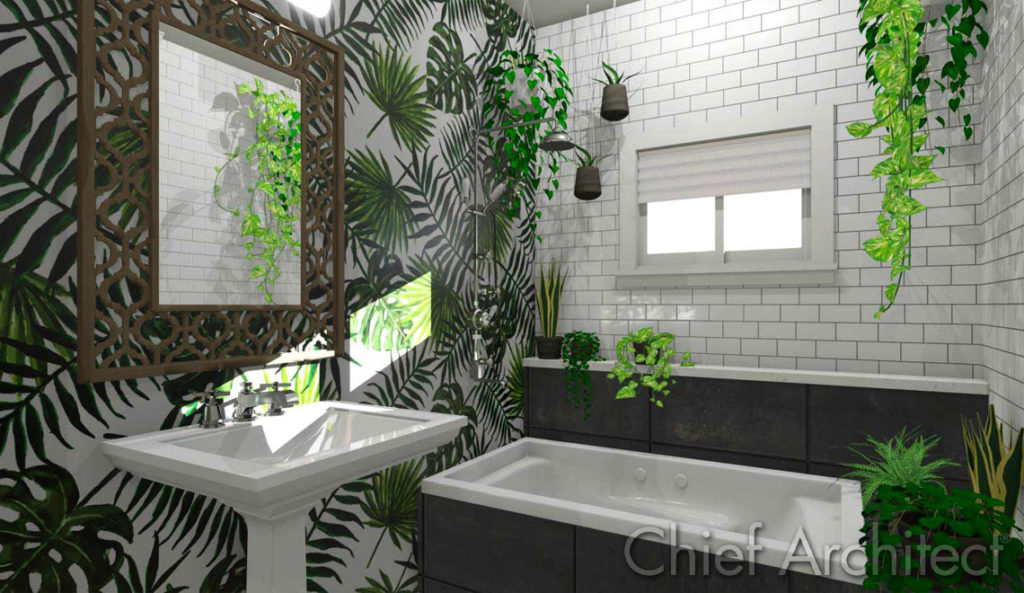 Don't be afraid to mix trends. Pattern and texture can be incorporated in a subtle way without going to the extreme of maximalism. Terrazzo, for example, is an extremely versatile material. This mosaic-like material is often made of marble set into concrete and can be bold or subtle. You can find terrazzo in the new Chief Architect Design Trends No.1 Bonus Catalog along with many other trending materials, furniture pieces, and accessories.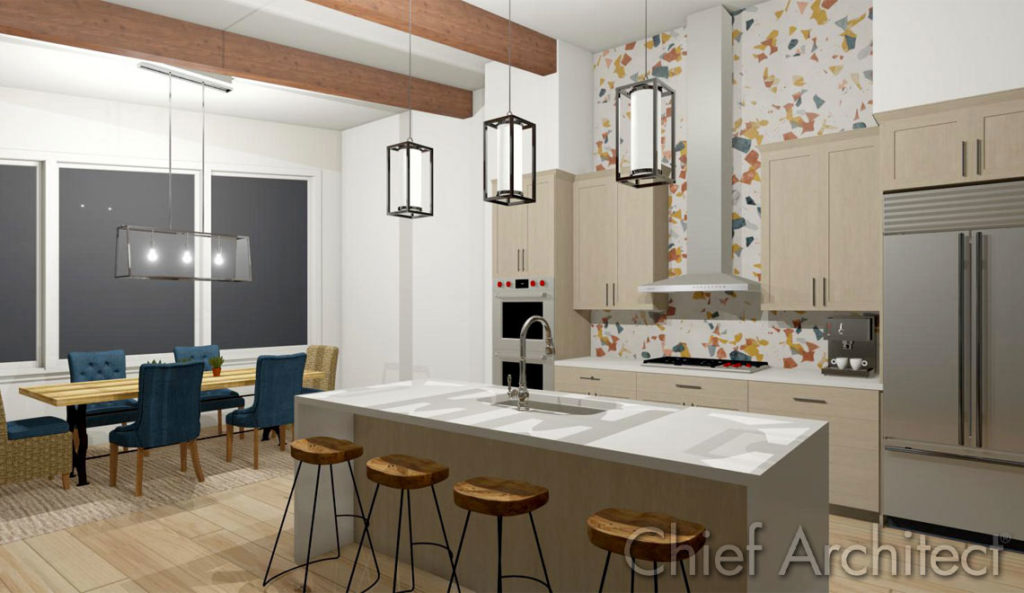 The Chief Architect content team has assembled a
lovely collection of materials and interior pieces for your designs.

You will find them all in the bonus catalog
Design Trends No.1 in our 3D Library.