By Emily Black
Rachel won third place in the 2015/2016 NKBA Student Design Competition – Bath Design. She has been using Chief Architect in her design courses at Front Range Community College and plans to graduate after the 2017 fall semester with an Associate's Degree in Interior Design and a certificate in Kitchen and Bath.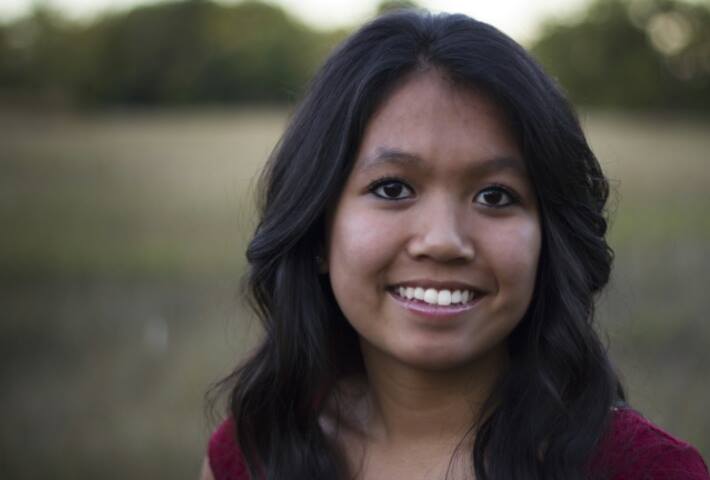 "I was adopted from Vietnam when I was 4 months old. I love art: painting, drawing, creating, etc and dreamed of just taking art classes in college. However, my wise mother directed me back to reality and said I needed to be able to get a job out of it. I am now studying Interior Design and utilizing Chief Architect at Front Range Community College. My favorite class is Kitchen and Bath taught by the inspiring Nowell Vincent. I look to graduate next fall semester and become a successful Interior Designer.
"From the beginning of my career in the Interior Design field, I have been introduced to CAD, Revit, SketchUp, and Chief. So far, I have grown to favor Chief Architect over any other software that I have learned. It is easy to learn on your own with the helpful videos. It's been fun designing kitchens and bathrooms with Chief and utilizing the great catalogs.
"My heart is so full as I have placed 3rd in the NKBA Student Competition for bath design. I at first was never even going to submit my bathroom design into the competition last year since it was my first year. However, my Interior Design teacher Nowell Vincent pushed me to enter. So I finally entered my bathroom design and 6 months later I found out I placed 3rd nationally! It was quite an experience with hours of hard work. Most importantly, I would like to note that since I was new to Chief I had hand drawn all my drawings, and later finished it in Chief. Though I am an artist and love to draw, hand drawing everything was a challenge so being able to do it in Chief helped. I am so glad I was able to become more comfortable and confident using Chief so that I could see how the bathroom looks in 3D. It was also neat being able to put the materials into the view, it really helped visually see the space come into being."