By Adrean Stephenson
Taunton Press's Fine Homebuilding Magazine has been the gold standard reference, covering quality home design and construction for over 30 years. I remember as a youngster sifting through the stacks of my dad's coveted back issues, soaking up the details and anticipating the next "Great Moments in Building History" featured on the last page. It wasn't long after I purchased my first fixer upper that I started an archive library of my own.
It is because of this history, along with the natural pairing of design resource with design software, that I am so excited for Chief Architect's collaboration on Fine Homebuilding's California House.
We have been working with the editors and art team at Fine Homebuilding, developing illustrations to detail the construction methods for this high-efficiency home designed by Atmosphere Design Build.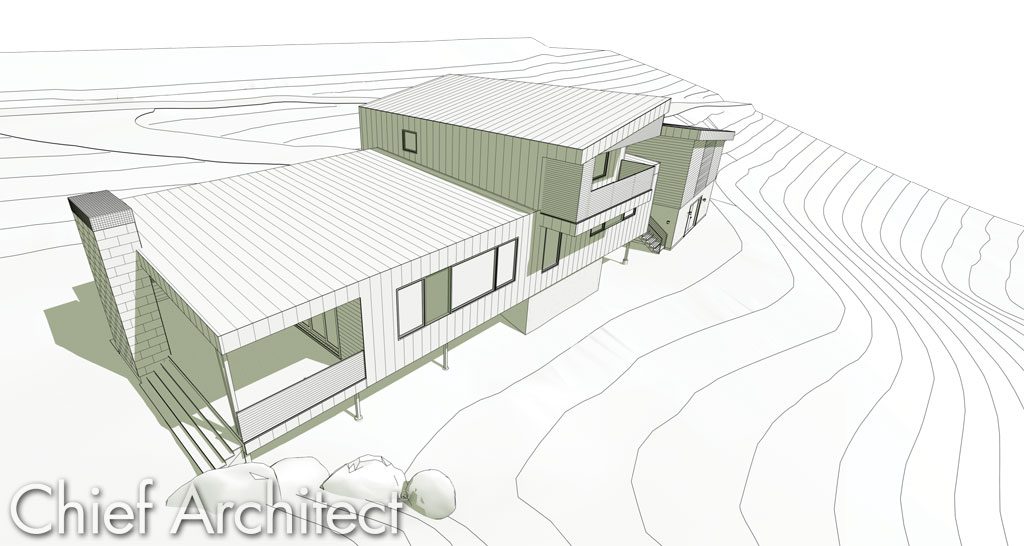 I started the process as usual in Chief Architect, drawing walls, generating roofs, defining terrain. Then I began detailing the nuances of the house. I created wall types to reflect the necessary layers for insulation and framing for the Advanced Framing Technique leveraged in this build. I set up custom platforms for the floors, ceilings, and roofs, and added the channeled concrete sub-floor supported on steel posts and beams.
After the fundamental house was represented, I tore the design back down to the structure and created the framed elevation view featured in the August/September issue's spread.

I also created a gutted version of the design to showcase the foundation construction, using what I call a "Ghost House" technique with the help of Photoshop layering. You can learn more about my process in this how-to video.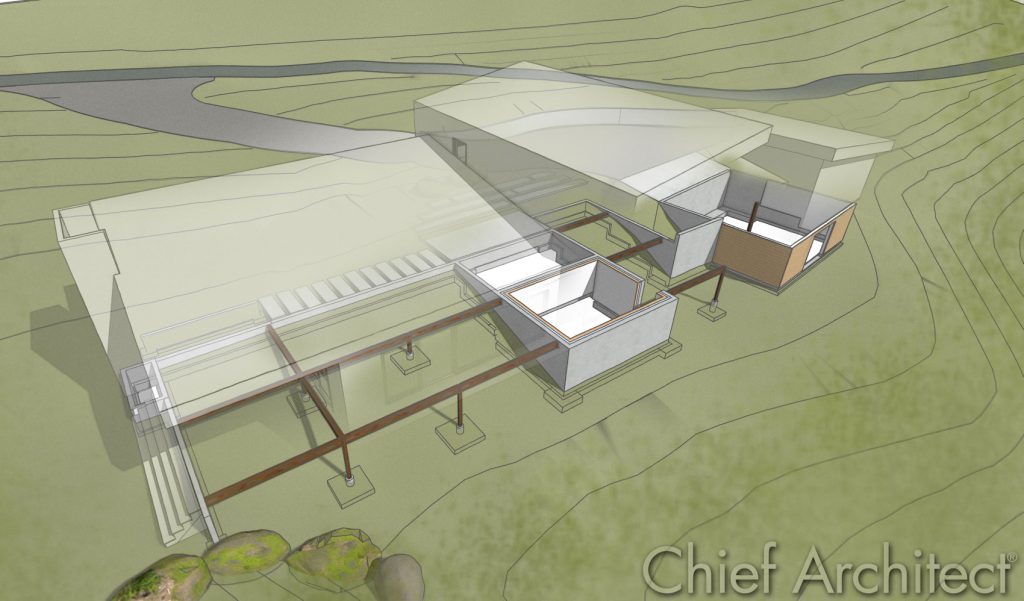 The third image for this feature is a textured foundation detail. It, like the others, is rendered using the Watercolor Rendering Technique, giving it a softer hand-drawn effect.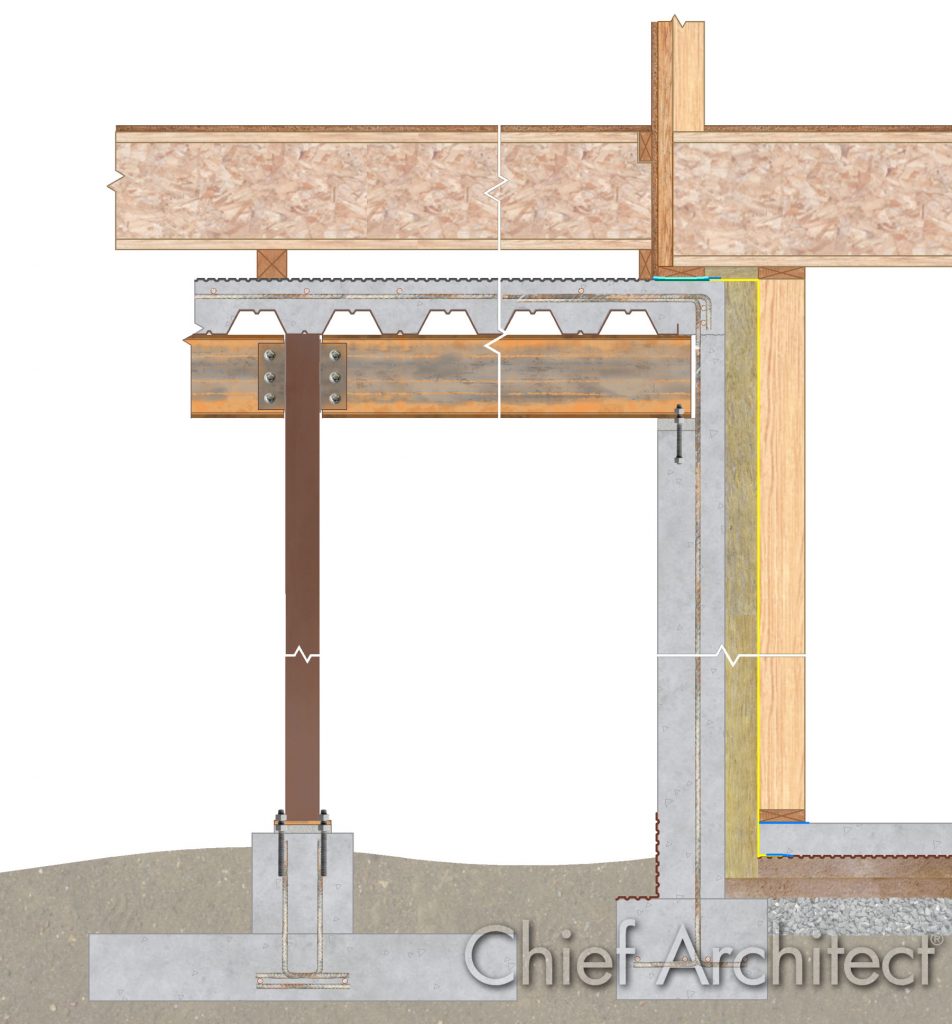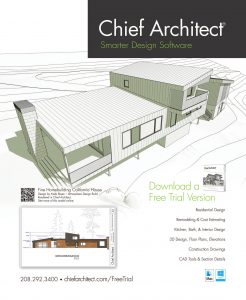 We've shared other renderings of the home on our website, where you can check in to see more updates as we progress. You can also scan our ad's QR code directly from your issue #277 of Fine Homebuilding Magazine for information.
I feel fortunate to have the opportunity to work with Chief Architect and the Fine Homebuilding team in a creative role. I find that I'm continually surprised and challenged while focusing on projects like these. I can't wait to learn what is coming in this house, just like I can't wait to get the next issue in the mail and add it to my collection.