By Anne Smith
A design studio in Hattiesburg, MS achieves success in a surprising variety of projects by focusing on harmony with surroundings and a respect for history.
We first got to know the team at Lake + Land Studio back in October when they won first place in the Chief Architect Residential Design Contest, and discovered their involvement in a number of impressive projects – including HGTV's series, 'Home Town'. As 'Home Town' celebrates its 4th season, we checked in with them to learn more about the various projects they are involved in and the challenges of designing for a t.v. show.
What are some ways that developing a design for t.v. differs from other "normal" design projects?
The biggest difference is the sped-up timeline. We work on 3 – 5 houses at a time, and the typical renovation takes 8 weeks from opening demo to reveal. In contrast, most of our other work revolves around higher-end custom projects at places like Crane Island, FL, which is a boutique Southern Living Community: projects with considerably longer time frames.
Also, on 'Home Town' we never work with the client directly, all communication goes through the casting producers. It's interesting designing for someone you've never had a conversation with while respecting the agreed-upon scope of work for the project.
Wait. You never meet with the clients directly? The line of communication between you, the producers, and the client must be exceptional. How do you do it?
Our first step in a renovation project is to create an as-built model to see how the space can be changed and understand what push and pull is possible with the original envelope of the home. We use 3D camera views to illustrate the final product, and our Chief Architect Cloud Account to export 3D 360 panoramic views of the proposed designs. We create layouts to present floor plans and saved camera views in a clean pdf printable format.
The projects that you do for 'Home Town' seem almost a world away from Crane Island and the rural retreats that you design for custom clients. Are there any commonalities?
Our custom client base tends to be the most drawn to Low Country, Cottage, and Farmhouse styles. We are inspired by the local southern historical vernacular and love drawing influence there.
A majority of 'Home Town' projects are post-war Craftsman cottages, but many homes date back to the 1920's or older. The beautiful thing about the show and the revitalizing of these historic homes is the blending of traditional local forms and modern conveniences. We are always respecting the time period and architectural style of the homes. Any exterior alteration or additions should follow suite to the style of the home and making those changes feel as natural as possible, in hopes that it looks like it could have been original to the home.
Regardless, letting form follow function is key. Allowing the site and surroundings to speak in the shaping of the home. Taking advantage of the landscape. We love incorporating as much circulation and ease of traffic flow in our homes. This is pinnacle to the function of the home.
Are there any architectural forms or features that you restore specifically to add functionality?
Most of our private work is waterfront properties or vast acreage, so taking in the landscape is a huge driving factor in the way we design our homes to the lot and the views. We pride ourselves in our custom client work to make enjoying the outdoors as important as the living spaces inside, allowing the site and surroundings to speak in shaping the home.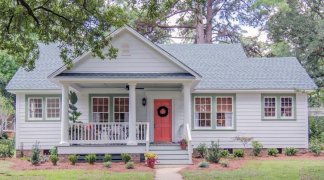 In that same vein, porches are one of the most important features of a classic southern home, so any opportunities to recapture by reopening or adding on porches in HGTV's 'Home Town' projects is highly favored.








On the other hand, the kitchens in historical homes were considered more "Back of House", private. Now the kitchen is considered the largest investment per square foot, and the heart of the home. This is an area where, while respecting the charm of the original style of the home, we make the most changes to accommodate the modern amenities of today's kitchen.

On 'Home Town', dramatic improvements are often made by updating colors, textures, and perhaps casing and moldings. Are there any tricks you use to increase your productivity when changing out finishes?
For our 'Home Town' designs in Chief Architect, we utilize custom textures and overlay Manufacturer catalog paint colors to show proposed exterior and interior colors. We have created several User Catalogs for furniture groups, moldings, custom textures, etc. We also are able to use certain Manufacturer catalogs where the show uses that same vendor to show specific colors or plumbing fixtures. We also take advantage of floor default settings in the plan files for ceiling heights and moldings. If the size is the same, we utilize the Object Eyedropper tool for windows, doors, and cabinet configuration.

In our custom designs, we also experiment with different rafter tail profiles, railing styles, window lite style, siding profiles, and roof pitches, to give the nostalgic, classic style our custom clients are after.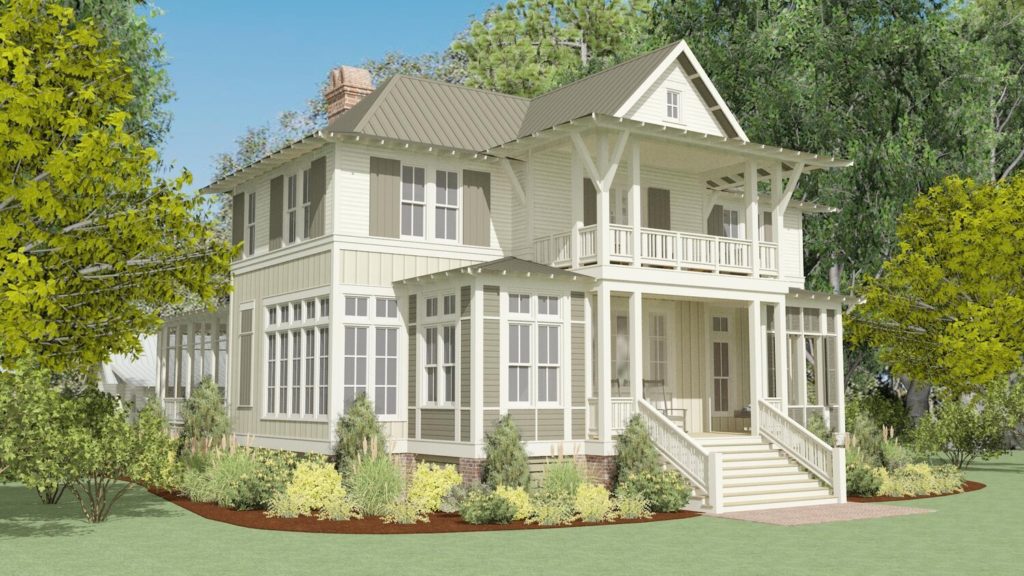 How did you come to be involved with HGTV and 'Home Town'?
Bill Holloway, one of the founders of Lake + Land, knew the Napiers, the show's hosts, from their work together on the Laurel Historic Preservation Commission and Main Street Association in the beginning stages of the downtown revitalization. When Ben and Erin received the call for a pilot episode, they reached out to Bill and Luke for help. Bill's home was featured on Season 1, and the partnership has continued from there.



Lake + Land Studio's team is involved in a wide range of projects with radically different requirements: from boutique customs in rural settings to in-town made-for-tv remodel designs, to community preservation and revitalization efforts. All are tied together by a fundamental respect for setting and a commitment to honoring history and letting it shine through into the present.
Thank you, Lake + Land Studio, for sharing a bit about your values and philosophy. We are very proud to be a part of your design process!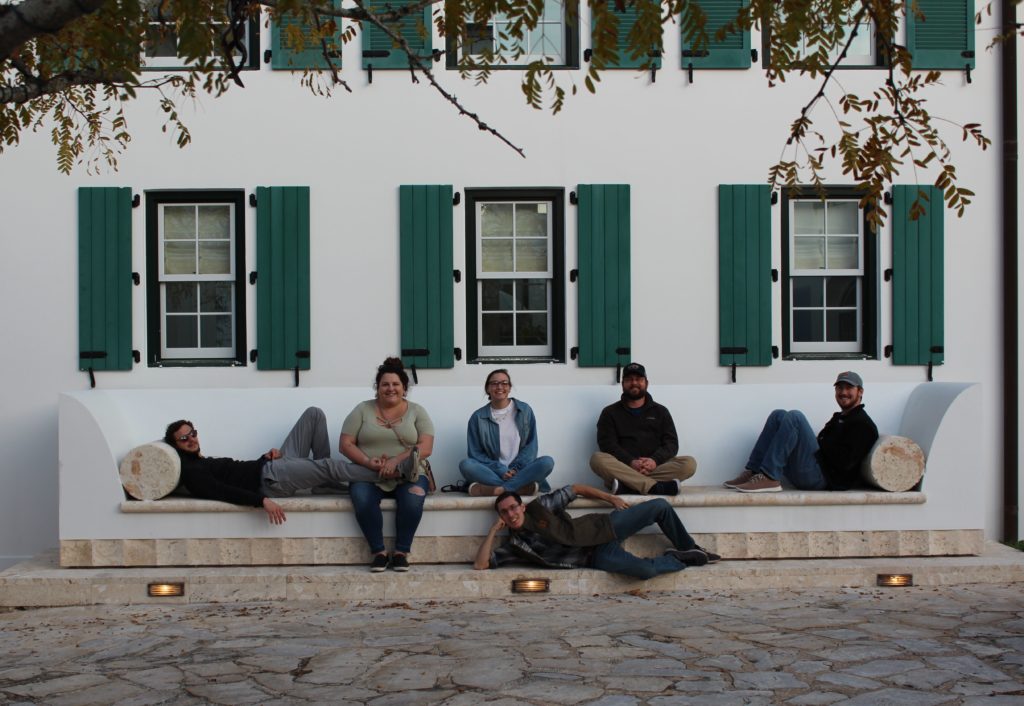 Lake + Land Studio, LLC was founded in 2015 and is located in Hattiesburg, MS. In addition to being featured on HGTV's 'Home Town', their designs have been featured in a variety of publications including Southern Living Magazine, Art Food Home, Coastal Living, and Hattiesburg American. Members of this talented team have been using Chief Architect software since 2010.
Connect with Lake + Land Studio: