By Kerry Hansen
The addition of these handcrafted gems within the Chief Architect Platform bring design-dreams to life.
Mercury Mosaics' Tile selections are now available in the Chief Architect 3D Library. Their addition to the Chief Architect platform benefits clients by showcasing how the tile will look in their space. The collection will be released in three phases, the first represent tiles available in Mercury Mosaics Fall 2020 Look Book! This collection embraces the simplicity of shape and pattern in order to focus on the soul of their work: exquisite, hand-painted color. Each piece is unique, created by hand-applying glaze that reveals stunning variation and depth.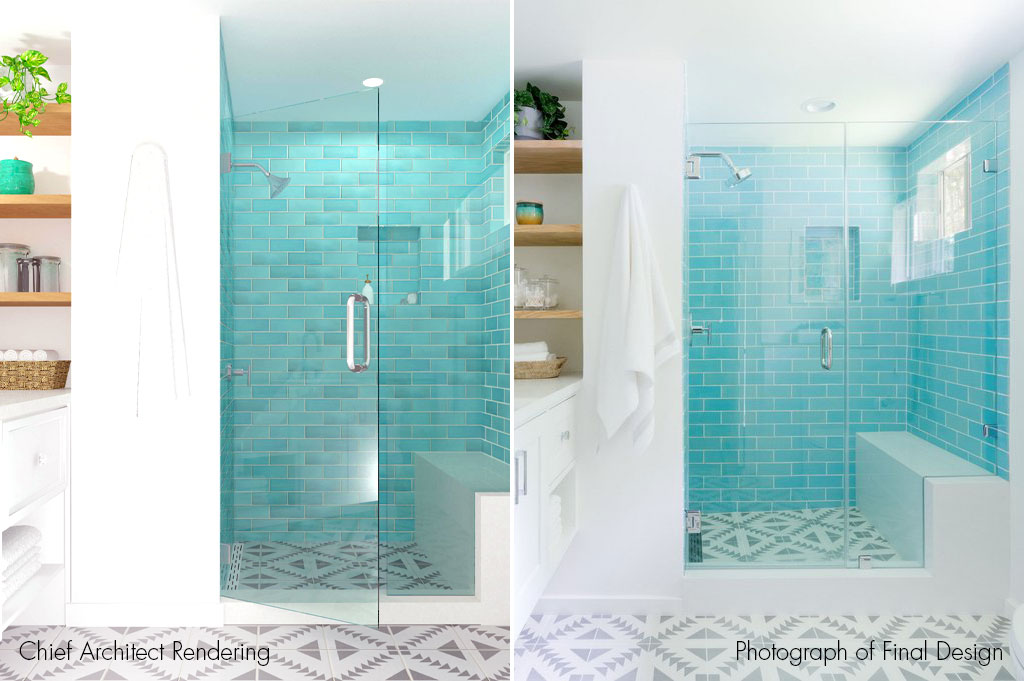 Rendering – Chief Architect Software
Photography – Marissa Cramer
About the Founder
As a college student, Mercedes Austin stumbled upon a shop that made its own tile, applied for a job, and got the offer to work there shortly after. The tile-making position didn't come with a paycheck, it paid in tile and learning the trade. Mercedes took that education and the inspiration she gained back to her personal art studio. Eventually, she made her way to Italy to refine her skill. That's how it began, Mercedes Austin is an artist through and through. She acquired the company's first kiln with funds from selling her music collection combined with tax returns from working as a waitress. Mercedes built her business from the ground up. This one-woman show is now a team of around 30 artisans who live to make ideas come to life. Throw the phrase "starving artist" out the window.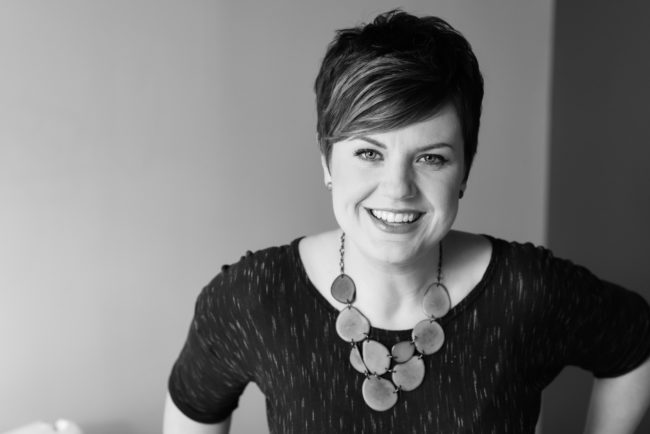 Mercury Mosaics
The name Mercury Mosaics was inspired by the Roman god of skilled trade and craftsmanship. It is the spirit behind this Minneapolis production facility and everything they produce. In fact, the Mercury Mosaics facility is more like an artist's workshop than a factory. According to Mercedes, "Handmade, hand-painted tile isn't the easiest thing to make. But it makes all the difference. Floors, walls, backsplashes, fireplaces, or your favorite statement space, our analog process is reflected in every square inch of each pattern. You can't machine-produce these distinctive colors and textures. Order some tile samples (we ship anywhere) and see for yourself."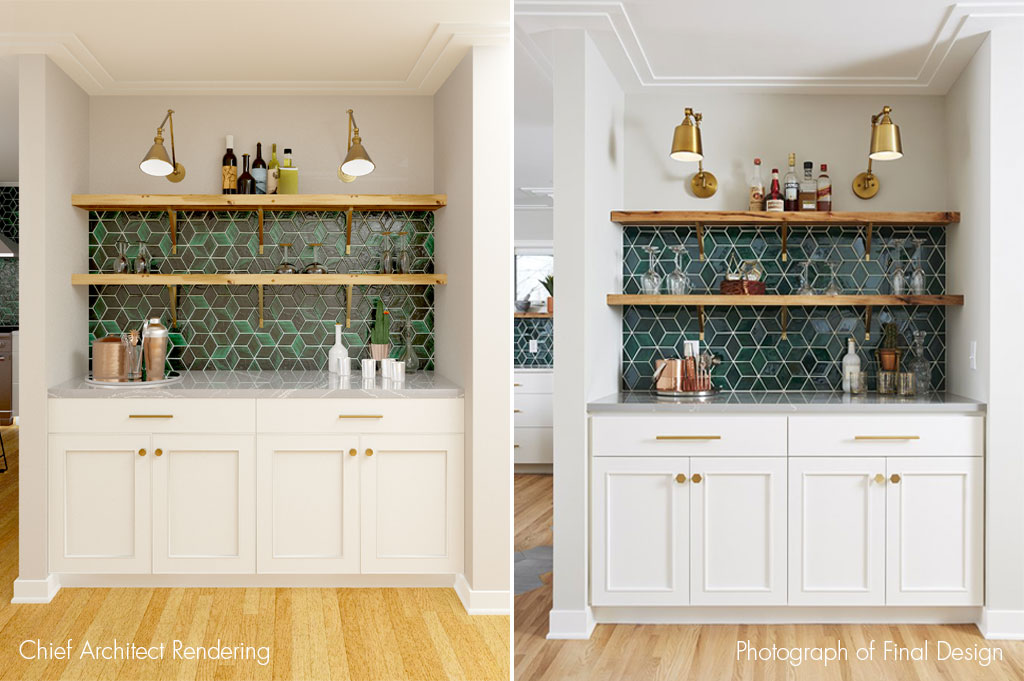 Rendering – Chief Architect Software
Interior Design – Quality Cut Design
Photography – Alyssa Lee Photography
The Mercury Mosaics Way
Each individual tile is hand-brushed by Mercury Mosaics' team of artisans as a way of celebrating craftsmanship. It's a commitment to how tile should be made. There are variations in the tile. Some can have up to twenty variations – and it's these variations, along with color and movement that create the magic behind Mercury Mosaics' tile. There are times when the tiles may have small imperfections, but as Mercedes puts it, "I kind of like these imperfections because it just shows you this was made by an actual person." The Mercury Mosaics Blog is a wonderful resource to learn more about handmade tile variation and get a great sense of Mercury Mosaics' glaze personality, depth, and character.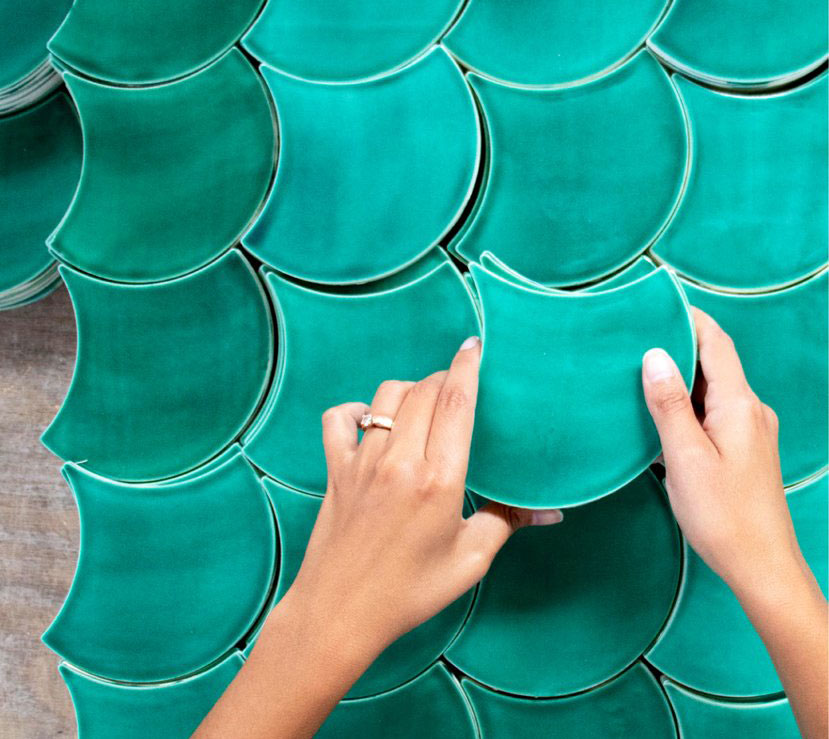 Chief Architect is proud to offer Mercury Mosaics' beautifully crafted tiles in our 3D Library. Download their catalog today and incorporate these striking shapes and vivid color profiles in your interiors.