By Danielle Schroeder
There were many unique and fun designs that were submitted for July's Residential Design Contest and we are pleased to announce the winning designs!
---
Grand Prize Winner: Larry Singleton of Singleton Designs
Larry's winning design is named The Honeysuckle, and its Modern Farmhouse feel was inspired by his daughter, who mentioned she wanted that style for her next home. This 750 square foot home features a vaulted living space with a kitchen, bedroom, bathroom, and laundry area on the first floor. The second floor consists of a loft and bedroom. His residential design business, Singleton Designs, LLC is focused on "micro-sized", "smart-sized", and "right-sized" houses smaller than 1000 square feet. In fact, The Honeysuckle is one of sixteen models Larry created for the use in "Pocket Neighborhood" communities. It is the ultimate space for minimalist living and he is always working to expand his collection of designs.
Larry has a Bachelor's degree in Industrial Administration, Master of Arts Teaching – Workforce Education and an Education Specialist Degree. He has designed and built custom homes in Georgia for 20 years, has taught High School Architectural Design for 10 years, and has been using Chief Architect for about 9 years.
---
2nd Place Finalist: Rodante H. Bernabe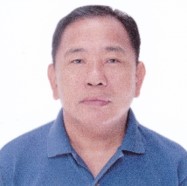 Rodante's house design consists of a living room, dining, kitchen, porch, terrace, and balcony with a single carport, four bedrooms on the second-floor level, and one on the ground floor. His design was created in Home Designer Professional and he continues to impress the Chief Architect community with his creations. He has truly become a fan favorite.
Rodante is the owner of R.H. Bernabe Enterprises in Laguna Philippines. He has over 36 years of experience as a freelance licensed civil engineer and his interests include design and residential construction.
---
3rd Place Finalist: Ethan Smith
Ethan is a High School student that uses the Chief Architect Student License. When he was making his design, he wanted to create something that was "out of the box" and completely different from most homes. The flat roof planes add a unique and noticeable style. The distinct panel and beam pattern was used to break up the flat area and to add more detail while maintaining the building's style. The open floor to ceiling windows add abundant amounts of natural light into the bedrooms tying the entire design together. It is clear that Ethan has a bright future in design.

We enjoyed viewing everyone's designs and want to thank you all for sharing with us and our community!
Learn how you can share your designs and enter our upcoming contests.