Best Architectural Software!
I've been using Chief Architect for over 10 years and would not choose anything else. Other design software just doesn't compare to Chief, it is by far the best. It is built with ease and simplicity in mind, no need to load anything in as it comes with everything straight out of the box! There is no limit to what can be modified, everything can be modified to fit your design needs, literally everything!
Cody Corbin
We built our dream home!
It took me two years to design and exactly one year to build our dream home. With the help of Chief Architect, we were able to see our vision come to life. With a custom home, we had to provide many visuals in the drawing package for the contractors to catch our dream.  Chief Architect's outstanding visualization and renderings made the design and build exactly what we had imagined. Now that we have been in our home for about 3 years, we realize we would not change anything!  After we spent so much time during the design process our friends and contractors sometimes offered change suggestions to our design to consider. My pact with my wife "Stick to the Plan" and that's what we did.  We love our home and we want to thank Chief Architect for providing a software product that allowed us to achieve our vision.  Now, I am currently using Chief Architect Premier to design a home for my daughter and her family!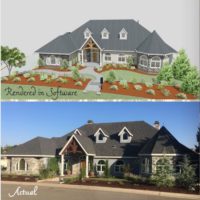 Michael S Burt
homeowner designer
The rendering quality and user-friendliness are unmatched!
I have been using Chief Architect since 2015 and have used a few other software programs in the past, but the rendering quality and user-friendliness are unmatched! This software helps clients truly envision their project coming to life, and helps close sales because there is a sense of confidence in what their final product will look like.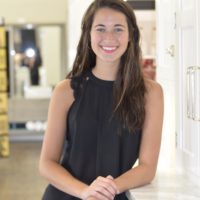 Savanna Beyer
Powerful and Easy-To-Use Tools
I have worked in other BIM software before, but Chief Architect makes it easier to put my concepts into drawings, and I can spend more time creating instead of fighting with obscure tools and interfaces. The powerful but easy-to-use tools along with the realistic rendering capabilities are extremely valuable in my work.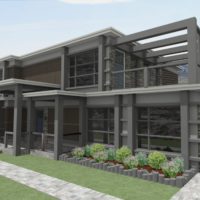 Ethan Smith
Student
Beautiful 3D Rendering
While a hand-drawn and colored rendering can be very beautiful, Home Designer's 3D renderings can come very close. Minus the angst…when a design change is called for.
And just as importantly, 3D renderings aid homeowners when making important selections. Such as: siding, windows, roofing, cabinetry, fixtures and all exterior and interior finish materials. How disappointing to spend thousands of dollars on a large ticket item to discover that it doesn't look the way you thought it would…doesn't fulfill your dream.
Sandra Lukas
We value your feedback!