Chace won 2
nd

in our Residential Design Contest and has found his passion in home design.

"Born and raised in the Dallas/Fort Worth metroplex of Texas, I've always had an eye for design. Supported by my father and mother and their commercial construction business, I was very fond of many local architectural firms. I had set up a few one on one interviews to discuss my future goals, the educational process, and the work atmosphere. My mind was set on architecture since I was very young.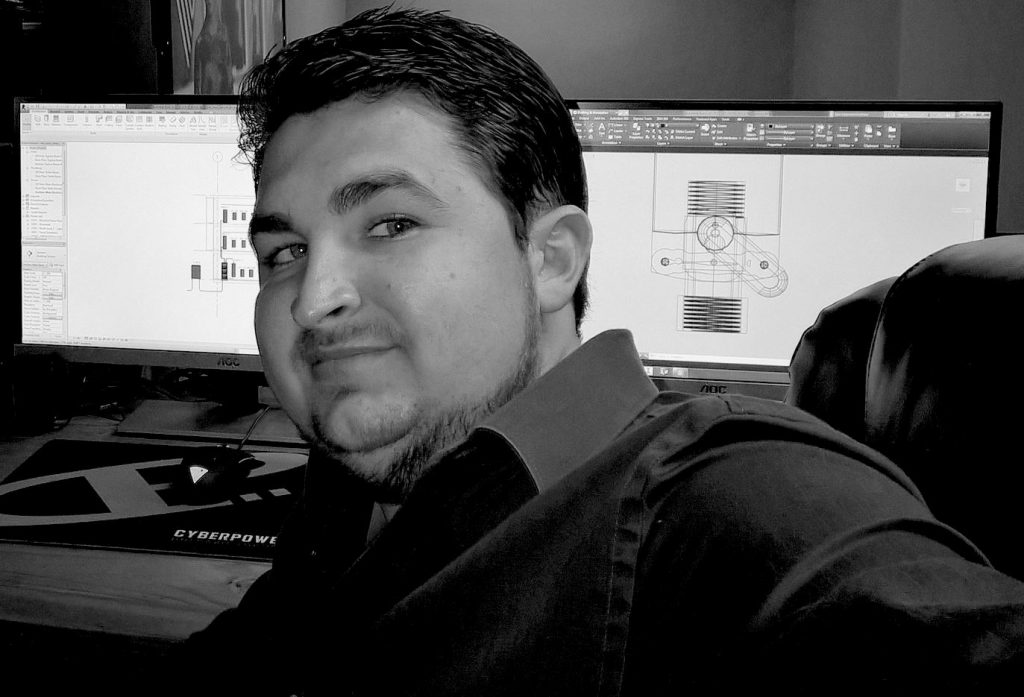 I loved going to work with my dad to watch the schools and business buildings being built from ground break to the punch list. I would take my dad's blueprints and turn them over to draw my own plans and ideas. In my middle school years, I would draw plans and elevations in Microsoft words with the "Shapes" feature until my grandparents purchased me my first home design software.
"While in college, I purchased Chief Architect's Home Designer Architectural 2014. With the software, I designed my grandparent's retirement home, which was shortly after built and managed by my grandfather, who was a retired contractor. I did a few drafting remodel jobs after that for friends and family. After earning my Associates Degree at a nearby Jr. college, I attended Architectural school at the University of Texas at Arlington to pursue my childhood dreams. Unfortunately, after two years of the program, I decided I wasn't happy with the school's program and I didn't care to stay and get my Master's degree in Architecture. It just didn't seem worth the time for the official stamped architectural seal after three more years and then taking all the A.R.E. exams. I couldn't stand going over what I already knew, all the hand drawings and renderings with expensive Rapidograph pens, and finger cuts from x-acto blades.
"I then transferred to Texas State Technical College where I picked up my learning in AutoCAD and Revit, and was introduced to mechanical drafting and 3D printing technologies through Inventor and SolidWorks to add to the "Experience" section of my resume. It took me ten years to put myself through college part-time and work a full-time job. I landed my first real design job during the last year of school, and I was the happiest I'd been in those last ten years."
"I use all the software in my knowledge base for different projects. I sometimes use multiple software programs to finish one project. All software is different in the sense that they have different features and are better at certain tasks. The key features of Chief Architect and its products are its ease to almost effortlessly "whip up" a quick demonstration of your design, and its fast rendering results to share with the client. Other's renderings take longer to produce these results and often not in real-time. The walk-through feature is another good tool, especially for remote clients. Since I have updated to the 2018 version, I greatly appreciate the "Import 3D" feature. This allows me to incorporate my 3D designs of various things. I use the "Export" feature just as often. The "Architectural Block" feature allows me to group these components and save them to use again. I look forward to more features from Chief Architect in the near future."
See more of Chace's work: