By Kerry Hansen
Kevin Transue is recognized locally, across the Midwest and nationally for his remodels, additions, finishes, and conversions.
Kevin Transue, CR, is the founding partner, principal designer, and craftsman at CHC Design-Build and TAO Design in Kansas City. He and his wife and partner, Judy Transue, are two of fewer than 50 individuals in the Kansas City area certified by NARI, the National Association of the Remodeling Industry. Kevin and Judy have been recognized locally, across the Midwest, and nationally for their designs, remodels, additions, finishes, and conversions.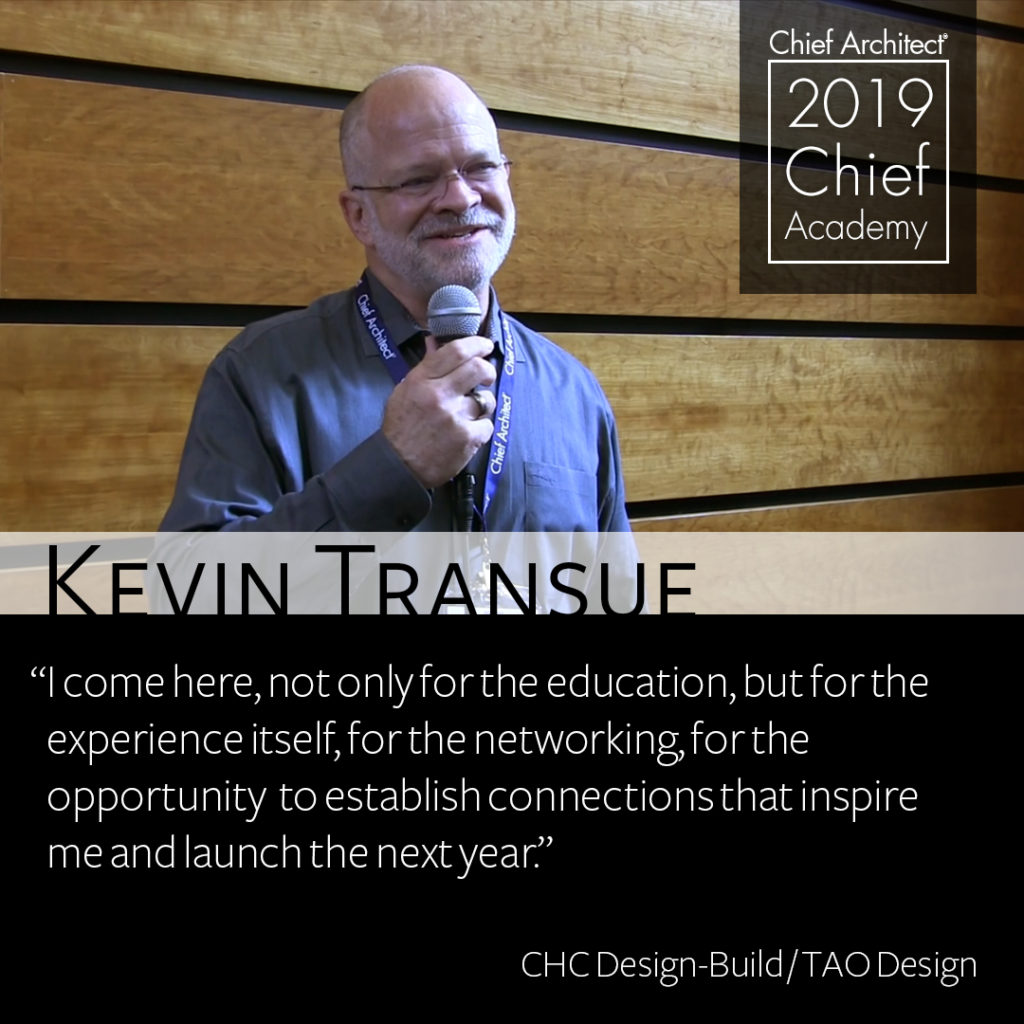 Kevin began using Chief Architect with version X4 and went after it with a passion. You are likely to find him in attendance at the Chief Academy, Chief Architect's yearly conference and training event near our headquarters in Coeur d'Alene, Idaho. He attends "not only for the education but for the experience itself, for the networking, for the comradery, for the opportunity to meet like-minded people in the industry and establish connections that inspire me and launch the next year." According to Kevin, it is the mixing of the minds that keeps him coming back. It is a chance to learn from others how they do things and how that approach might benefit him and how he may benefit them in return.
"Chief Architect is an essential part of our business. It allows my clients to visualize what I'm trying to convey. One of my favorite features is the Line Drawing Rendering Technique that looks like a pencil sketch. It comes closest to what I would have done with a sketchbook. I can start with a sketchbook and provide my client with something in the first five minutes. Then I come back and show them a 3D rendering from multiple views in a pencil sketch form, it remains creative and artistic and feels very good."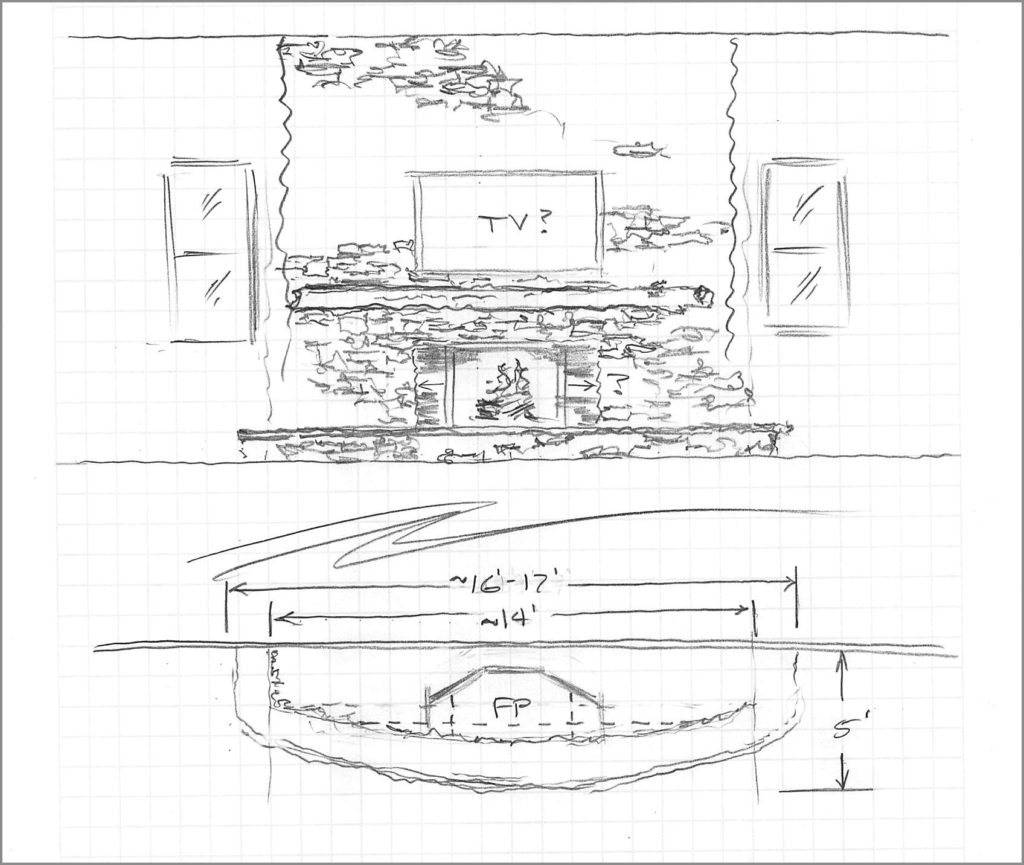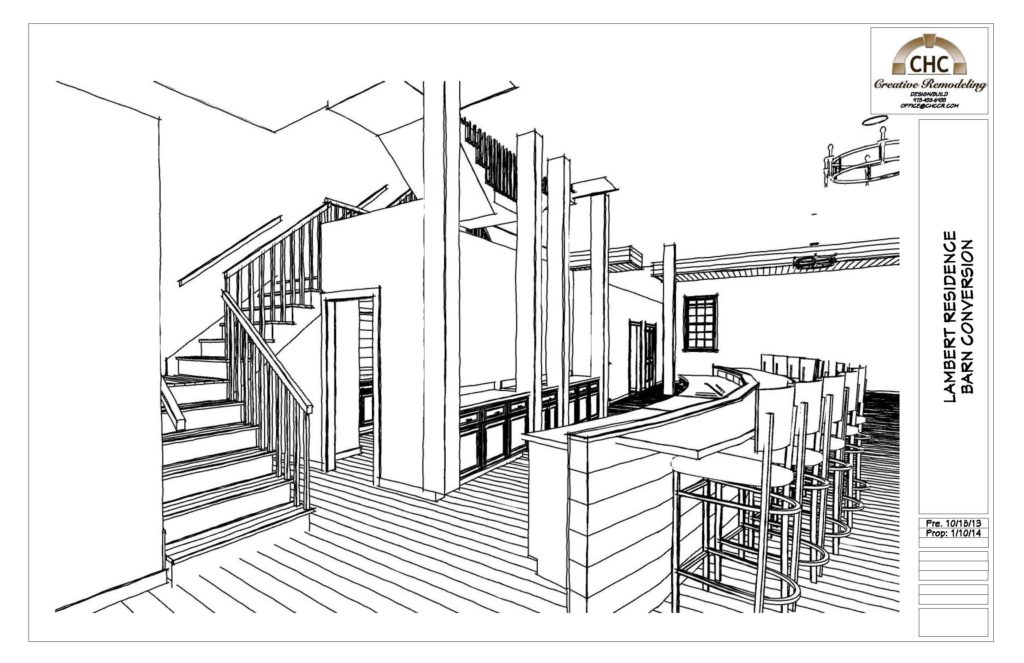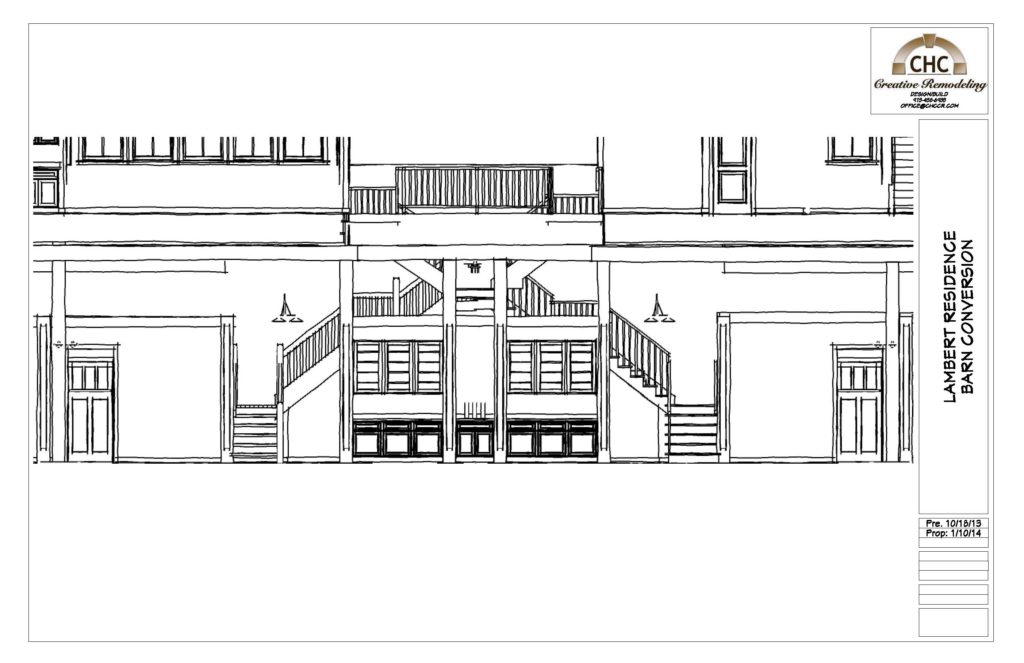 Chief Architect is an essential part of our business. It allows my clients to visualize what I'm trying to convey.
Kevin has a strong artistic background and gravitates towards projects that are a bit unusual and over the top. "I had an opportunity to work with a past client to convert a machine barn on 7 acres of their property into a party barn. The conversion of the machine barn meant that there were a lot of things to take into account, but the scale is entirely different when you're working with a room that is 3200 square feet vs a kitchen that's 16′ x 18′. So in that, you have to be able to fill the space, create a lot of architectural elements and things that are really going to flash."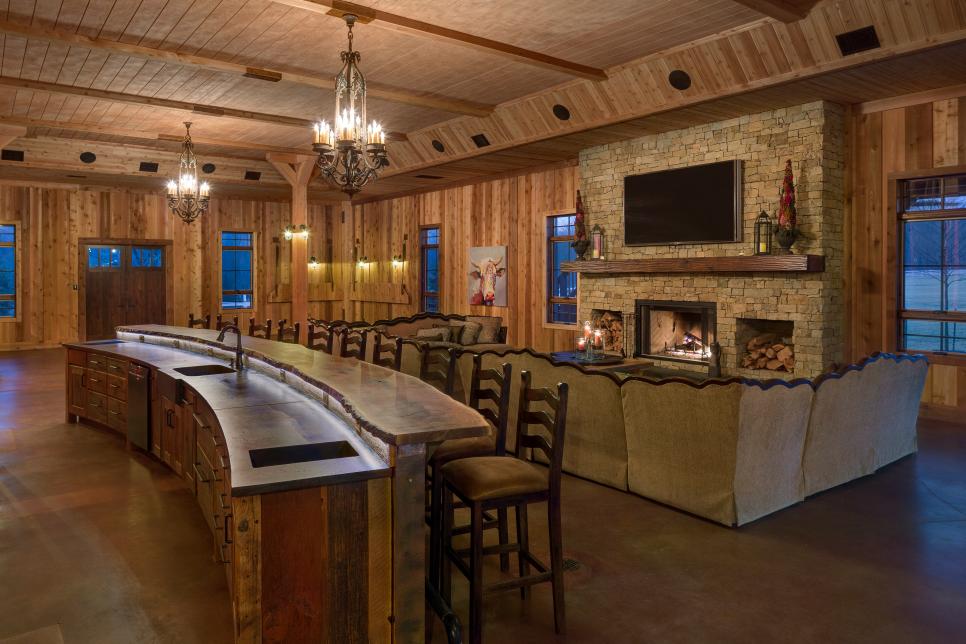 Ultimately, that plan won a contest in Kansas City for designs and plans and then went on to win a national HGTV Fresh Faces of Design award. In the design, every detail has been considered. The quality can be seen in the way that textures like the woodwork on the walls contrast with the large stone of the fireplace surround. Wrought-iron candlelight chandeliers and lantern-like sconces add to the rustic feel of the space. Their warm glow brings a cozy feeling to the back patio where stone surrounds a generous fire pit and light the way to its spacious yard. The bathroom is simple and yet full of details like a custom natural wood vanity and industrial accents.
Kevin explains, "You have to make it so that the homeowner can perceive that this place where they stored their trucks is going to be a place where later, they will proudly host events and parties. I was able to do that, the landscaping, and everything else using Chief and convey the thoughts to them in a compelling way that really created a fantastic depiction of the space for them."
This is a party barn, so let's not forget the centerpiece of this space: the bar! Kevin designed it with plenty of leather-topped seating and a "live edged" walnut bar top. Kevin looked far and wide to find wood slabs that were naturally curved: almost as if the tree grew especially to fill this space. The front of the bar is adorned with washboard style corrugated copper. The cabinet bodies are fabricated from reclaimed barn wood, purposefully arranged to create an artful pattern for guests to appreciate while they sip cocktails or down a drought beer drawn from taps set in a handmade copper chimney behind the bar. An iconic bronze bull stands guard at the center of the open shelving. The details in every nook have been considered, and why wouldn't they be? Kevin has built his reputation on creativity, quality, and integrity, and it shows.
Thank you, Kevin, for sharing your over the top design with us! It is a pleasure to be a part of your process and we are looking forward to seeing what you do next. Your creative work and the quality you insist upon is inspiring.
---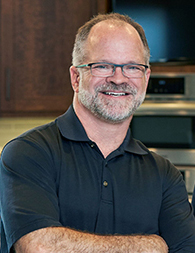 Kevin Transue
CR, Certified Remodeler
Founding Partner, Principal Designer, and Craftsman at CHC Design-Build in Kansas City
Founding Partner and Principal Designer at TAO Design
Certified by NARI, The National Association of the Remodeling Industry
Recognized and Awarded locally, across the Midwest, and nationally for his designs, remodels, additions, finishes, and conversions.
Contact Kevin:
Email – Kevin@CHCDesignBuild.com
Email – Kevin@TaoDesign.biz
CHC Design-Build
TAO Design
Houzz
Pinterest