In September Chief Architect held the 2019 Chief Academy near our headquarters in Coeur d'Alene, ID. There were over 100 attendees who came for the 2 ½ days of in-depth training, 1 on 1 support, and networking events. Throughout the event, Users were able to soak up the last few days of summer in Coeur d'Alene through morning events and evening receptions.
Day 1 kicked off with a welcome and company update from our CEO, Greg Wells. Shortly after, Users headed to their class to start training. Classes ranged from Introductory to Advanced focusing on Residential Design as well as Introductory and Intermediate classes specializing in Kitchen, Bath, and Interiors. Each class was taught by one of our Chief Architect Certified Instructors. The day was full of tips, tricks, and techniques to help attendees utilize Chief Architect within their business.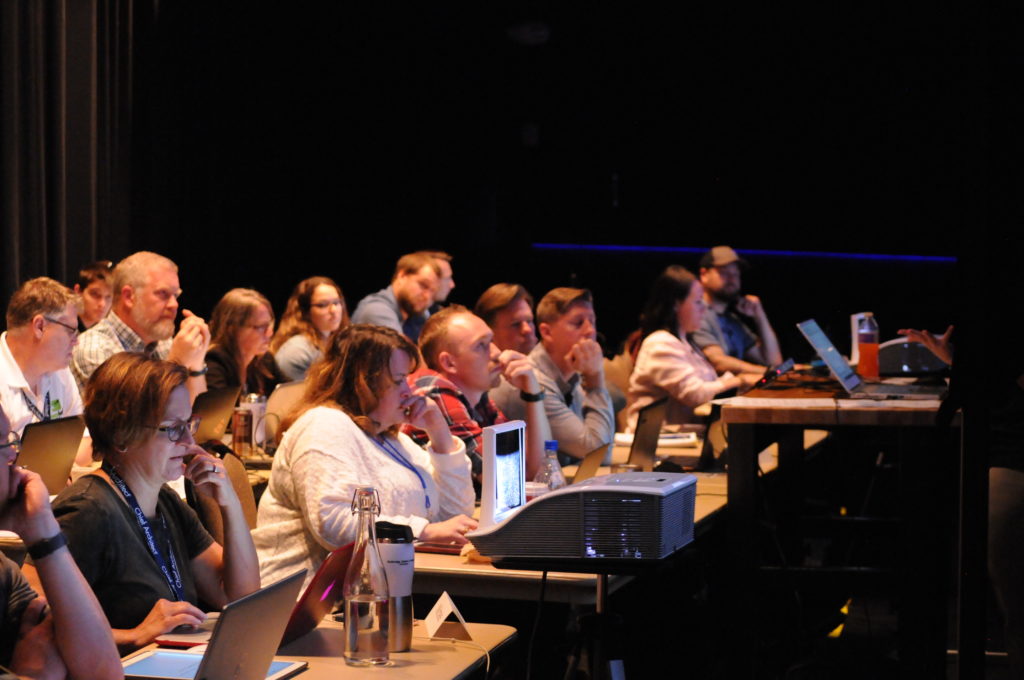 After a full day of training, Day 1 wrapped up with a relaxing cruise on Lake Coeur d' Alene. This year all attendees, guests, and Chief employees stayed on the boat as we cruised the lake. It was a beautiful evening filled with a delicious dinner, drinks, and a few fun games to help promote networking. Aside from the beautiful views, one of the main highlights from the cruise was the game Chiefs Up. From building terms to architectural details Users had to guess the word on the iPad from their teammates' clues before the timer ran out! Let's just say, we think this will be a yearly tradition!
Day 2 started out with a beautiful hike around Tubbs Hill. Users had a chance to network while taking in the incredible scenery of downtown and Lake Coeur d' Alene.
As attendees finished up training, the Chief Team set up for Hands-on Product Testing of future products, the latest release of our 3D Viewer mobile app, and a Virtual Reality experience station. This gave Chief the chance to show attendees firsthand what we are working on and how they can incorporate these new features into their business. There were also time slots available for 1-on-1 training sessions with Tech Support to help address any individual questions not covered in class.
As Day 2 wrapped up, many Users were ready to sit back and relax during our evening reception on the Spokane River. Over dinner, our attendees were able to connect and network with other attendees and our Chief team. This year we raffled off three Bluetooth Laser Meters while Users soaked up the nice weather and took full advantage of our photo booth. Thank you to everyone who participated, our raffle raised over $2,100 for St Vincent de Paul's Housing Needs Division!
The last day of Chief Academy was dedicated to focus-based seminars and 1-on-1 support. If you would like to see more photos from the event, you can view the Chief Academy album on Facebook.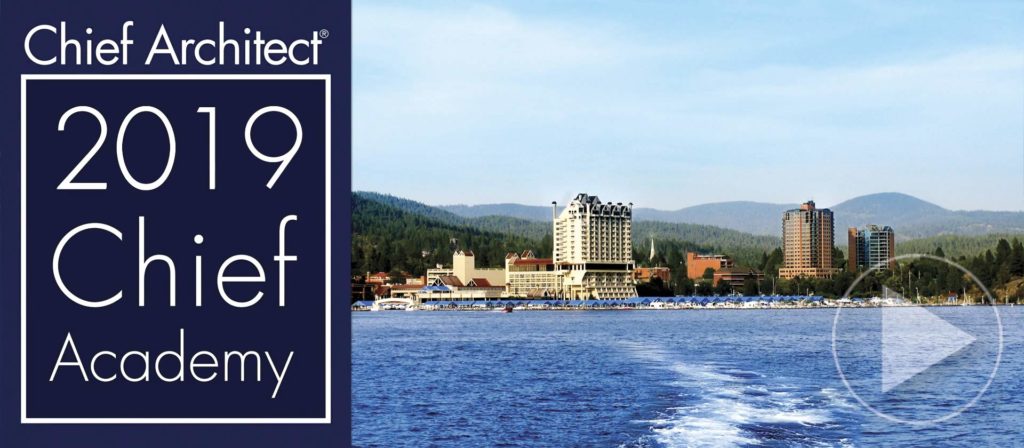 "I come here, not only for the education but for the experience itself, for the networking, for the opportunity to establish connections that inspire me and launch the next year." – Kevin Transue with CHC Design-Build/ TAO Design
Chief Academy was a huge success this year. Mark your calendars, September 9-11,2020, for next year's 2020 Chief Training Academy!