By Kayla Lockhart, AKBD
Are you interested in taking the Academic Certification and earning the designation of Chief Architect Certified Apprentice? We've compiled a few tips below to help you pass the first time.
What does it mean to be a Chief Architect Certified Apprentice?
With User Certification, students demonstrate their level of competency with Chief Architect software. This certification can be used to bolster their resume for the next step in their career. The available certifications are as follows: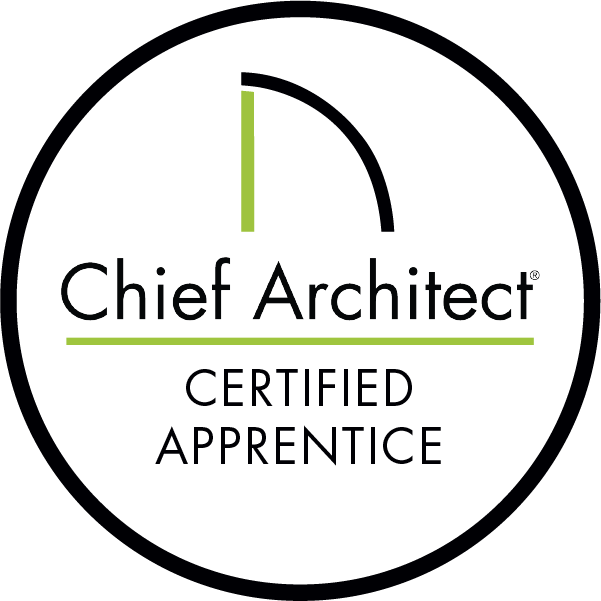 Certified Apprentice – Home Design
Designed for students interested in certification in the overall home design process within Chief Architect.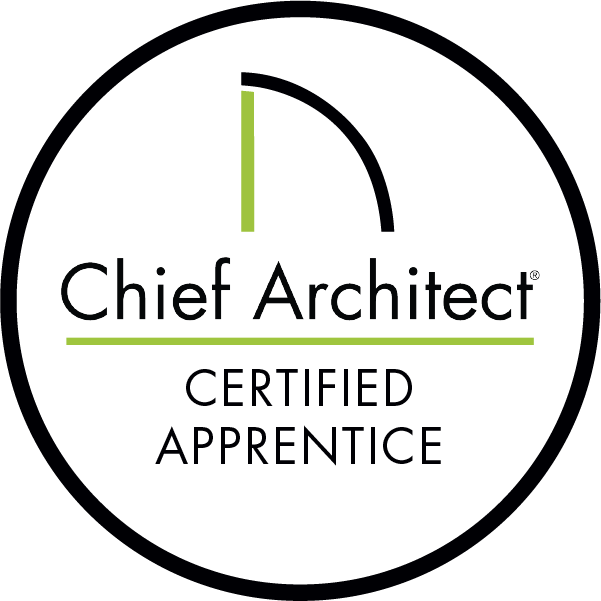 Certified Apprentice – Interior Design
Designed for FACS students interested in certification in the interior design process within Chief Architect.
Now that you know what's available for student certification, let's dive into some best practices for preparing for and also taking the exam.
What to do Before the Exam
Pay Close Attention to the Competency Areas
Are you going for your Home Design or Interior Design designation? To avoid over or under studying, make sure you pay attention to what areas of the software you need to study. There are 18 competency areas total (see detailed table below). While it's great to excel in all areas of Chief Architect, when studying for your exam, don't waste time reviewing areas not included on the exam you plan to take.
Competency Area
Home Design
Exam
Interior Design
Exam
Cabinets
No
Yes
CAD
Yes
Yes
Cameras
Yes
Yes
Chief Tools
Yes
Yes
Default Settings / Preferences
Yes
Yes
Dimension
Yes
Yes
Doors / Windows
Yes
Yes
Electrical / Fixtures / Appliances
Yes
Yes
Floors
Yes
Yes
Framing / Foundations
Yes
No
Layers / Layer Sets / Saved Plan Views
Yes
Yes
Layout
Yes
Yes
Materials
No
Yes
Roofs / Ceilings
Yes
Yes
Rooms
Yes
Yes
Stairs
Yes
Yes
Terrain
Yes
No
Walls
Yes
Yes
Study, Study, Study
Even if you've spent hundreds of hours in the software, you might be surprised at how many areas of the software you've never touched. If you haven't already, you'll want to go through the Tutorial Guide. We also recommend watching the Building Project Training Videos as a part of your exam preparation.
Together, these resources cover the knowledge that you need to pass the exam, but if there are particular areas of the software you would like to brush up on, you will find an entire playlist of videos for each competency area. There will be an even percentage of questions from each category listed for your exam, so you don't want to skip any of them in your studies.
What to do During the Exam
Use Your Time Wisely
You will have one hour to answer 50 questions. This gives you just over a minute per question. This means that even while we allow you to use Chief Architect as a tool during your test, you won't have a lot of time to search the software for the answer.
The exam offers a bookmark feature that enables you to mark a question that you're unsure of for review. Start by going through and responding to the questions you already know the answer to, or ones that you think will only take a second to check. Once you have completed all of those, go back through and spend time on the ones that you think you know where in the software to find the answer.
If you don't know what a question is asking, read it through one more time to see if you can glean any more meaning from it. If you still don't know and have no idea where to look to find the answer, make your best guess and move on.
Check Your Answers
If you have time left over at the end of the exam, go back through and double-check your responses. It is very easy to accidentally select the wrong answer on a multiple-choice test. You can only miss 7 questions and still pass, so make sure you're giving yourself the best chance to show how much you know.
We hope you find these tips useful! Remember, if you don't pass the exam the first time, you can take it again. However, you will need to wait at least 30 days. Use this time wisely and study the areas that you found difficult. For more information, visit the Chief Architect website. Dates and signup information are available by contacting our training department at training@chiefarchitect.com or 208-292-3400.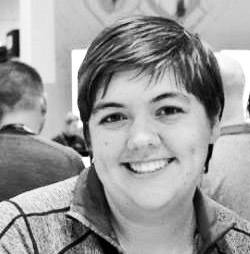 Kayla has been with Chief Architect since 2012. She started with the Sales team, but almost immediately began working with the Training department and has been teaching classes for the past few years. Kayla has a passion for the software and specializes in producing quality renderings – many of the renderings found on Chief Architect's website and social media pages are her designs. Kayla has her Bachelors in Education and works primarily with the schools and students using Chief Architect, enjoying the process of watching students cultivate a passion for design. She is an Associate Kitchen and Bath Designer (AKBD) with the NKBA.