by Derek Pedersen
The Chief Architect Challenge is a design exercise crafted to test your skills and encourage learning with fun and unique projects. The theme for this series is the B-52's. How many design elements can you recreate in 10 minutes? Chief Architect staff will judge the entries – architectural elements are more important than colors & materials. Each Chief Challenge winner will receive a Limited-Edition Chief Architect Gear care kit.
Challenge guidelines:
1. We recommend starting a new plan from the default template file. (Custom templates are ok too.)
2. Spend no more than 10 minutes recreating the design.
3. Be sure to clear out your time tracker entries before beginning.
4. Download the B-52's challenge Chief Architect library file. (Can be used for all three challenges in this series.)
How to submit your design:
1. Email a zipped backup of your plan and material files and one rendering of the project to submissions@chiefarchitect.com
2. Include your name, company information, version of Chief Architect, and in the subject line write "Chief Challenge B-52's."
B-52's Chief Challenge
1. Love Shack – Submit your entry by September 20. Winner will be announced September 25, 2023.
2. Private Idaho – Submit your entry by October 18. Winner will be announced October 23, 2023.
3. Roam – Submit your entry by November 22. Winner will be announced November 29, 2023.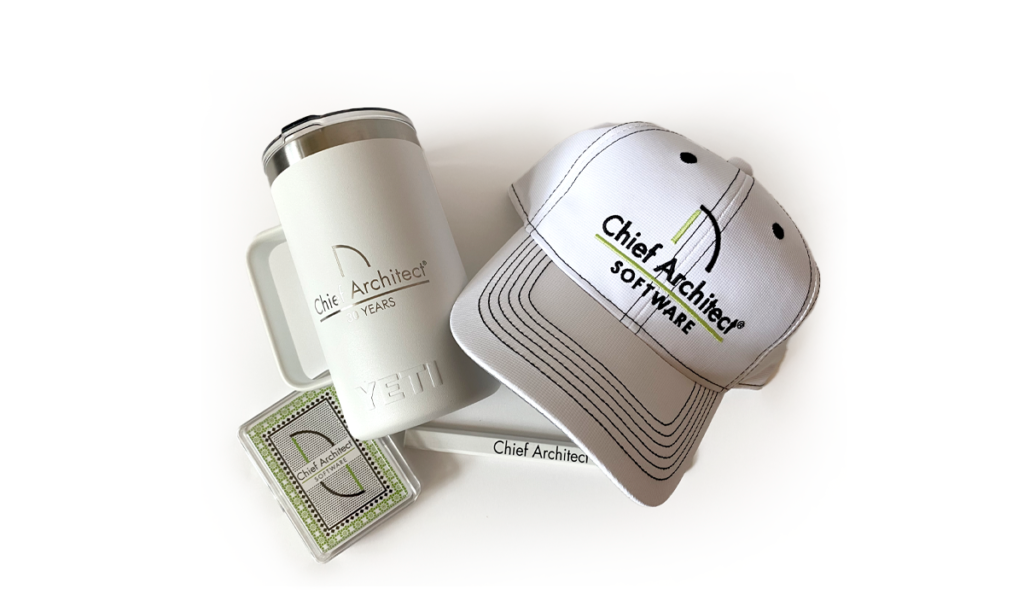 ---
Love Shack Challenge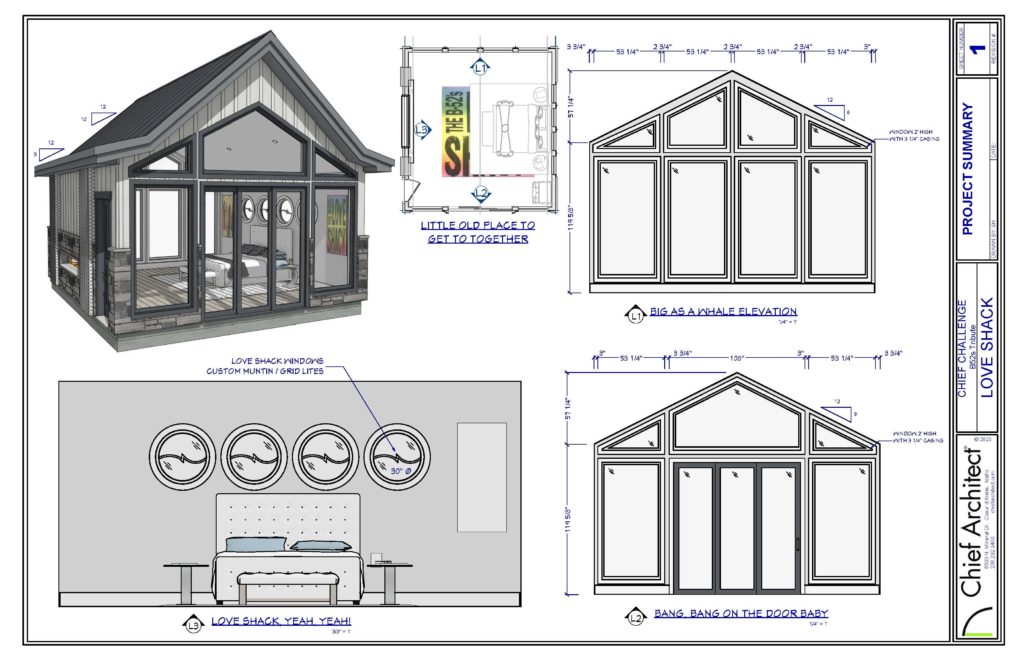 ---
Private Idaho Challenge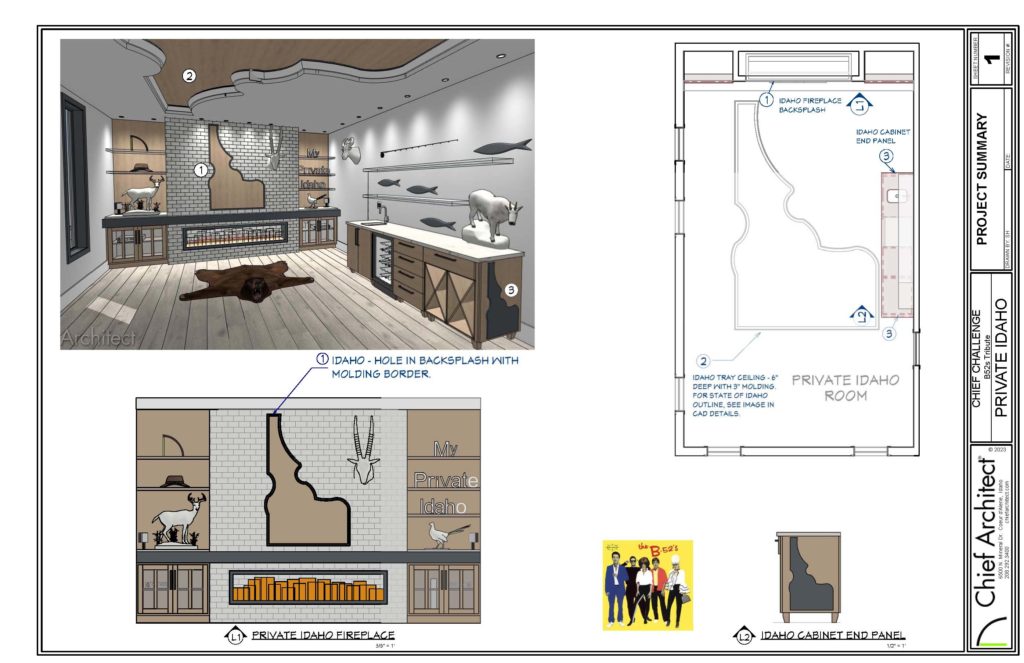 ---
Roam Ceiling Challenge