By Kerry Hansen
Like many, when we learned that after nearly 90 years, the iconic School of Architecture at Taliesin would be closing its doors later this year, our hearts skipped a beat. Frank Lloyd Wright is one of the founding visionaries of Modernist architecture and a towering figure in American culture. For a first-hand perspective on the Frank Lloyd Wright School of Architecture at Taliesin West, we turned to Michael Rust, an architect based out of Chandler, Arizona. Rust, a member of the Taliesin Fellowship for over a decade, was the recipient of the third Master of Architecture degree ever issued by the prestigious school. Michael's architecture is featured on the cover of Chief Architect Premier X11 and X12, and atop our booth at the International Builders' Show.
"The more you give, the more you will open yourself
up to receiving something of value back."
Michael Rust about his time at the Frank Lloyd Wright School of Architecture
Originally from Dayton, Ohio, Michael Rust first became interested in architectural design during his time at a local Community College. Hoping to learn from the masters in the field, Michael took a chance and wrote a letter to the Frank Lloyd Wright School of Architecture, as it was known at the time, expressing an interest in their apprenticeship program, the Taliesin Fellowship. The Taliesin Fellowship was created in 1932 by Frank Lloyd Wright. Frank Lloyd Wright and his wife Olgivanna invited architecture students to live and work with them and immerse themselves in "organic architecture". His father encouraged him to pursue it but cautioned against getting his hopes up. If accepted, Michael would be one of only 30 students welcomed from all over the world each year. After an interview with Mrs. Wright herself, Michael was accepted.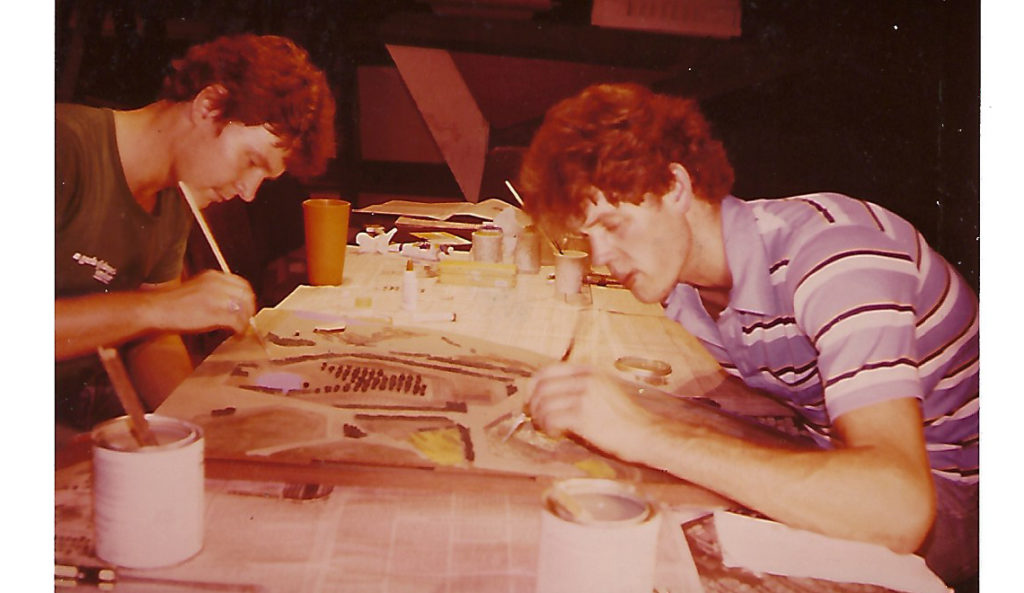 It was 1982 when Michael loaded up his father's van and drove from Ohio to Taliesin West in Scottsdale, Arizona. Packing for life at Taliesin is a bit different from packing to go to other schools. Among the van's contents, one of the most unusual items required was a sleeping bag. New apprentices slept in sleeping bags and tents. Michael explains as you move up the ranks you have the opportunity to move into existing shelters that were built by other students. Advanced apprentices could live in these structures as-is if they chose to, but most took the opportunity to remodel them for comfort and to fit their personal lifestyle.
"That is what I did on two different occasions. The last place I remodeled was started in the '60s, then added onto in the '70s. I finished it in the late '90s to include electric, sewer, and water. It was a finished air-conditioned and heated apartment with a water bed, a bathroom with a custom-designed wooden vanity, and a kitchenette. I had laundry, a fish tank, fireplace, drafting table, and a circular TV seating area. There was even a hot tub on an outside deck with million dollar views to the valley of Phoenix. Later, when I was traveling to Hawaii for the construction of the Waikapu Valley clubhouse, all of the male apprentices wanted to "take care" of my apartment while I was gone. A few female apprentices took their turns watching it as well. I think they all were disappointed when I returned and wanted my pad back."
Another item on Michael's packing list was a tuxedo. This was mandatory. Wright's philosophy teaches that architecture is the mother of all the Arts. According to Rust, Wright wanted young, aspiring architects to be exposed to other art forms, so each Saturday evening Rust and the other fellows hosted formal dinner parties. It took them all day to prepare for the evening's festivities. The preparations for these black-tie affairs included all of the cooking and clean up. Everyone had their assignments. One week you were the cook, another week, in charge of designing the programs or preparing a performance for the evening. Often, Mrs. Wright had so much fun that they did it all over again the next day.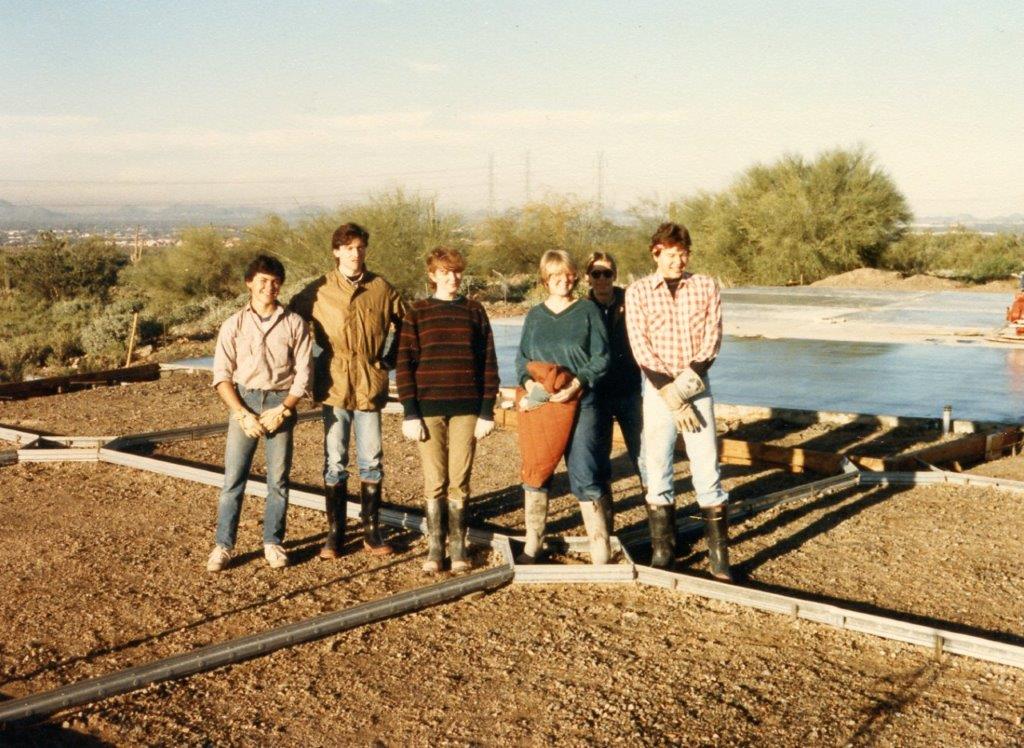 Students are also encouraged to personally engage in different art forms. For Michael, this meant participation in the Taliesin choir as well as theater productions. Rust attributes his heightened understanding of rhythm and harmony in architectural design to his experiences participating in music. Apprentices also took turns, each assigned a full day to give tours of the grounds to anyone who arrived. Having this responsibility made public speaking second nature to Michael. According to the Frank Lloyd Wright Foundation, Frank Lloyd Wright and his wife Olgivanna envisioned a program that, "provided a total learning environment integrating all aspects of the apprentices' lives with the intent of educating responsible, creative, and cultured human beings and building professionals." During his 12 years, Michael was a part of many lectures offered to the public on topics such as "architecture, education and being an apprentice who didn't know Frank Lloyd Wright personally." Apprentices were also required to present two design projects to the entire fellowship.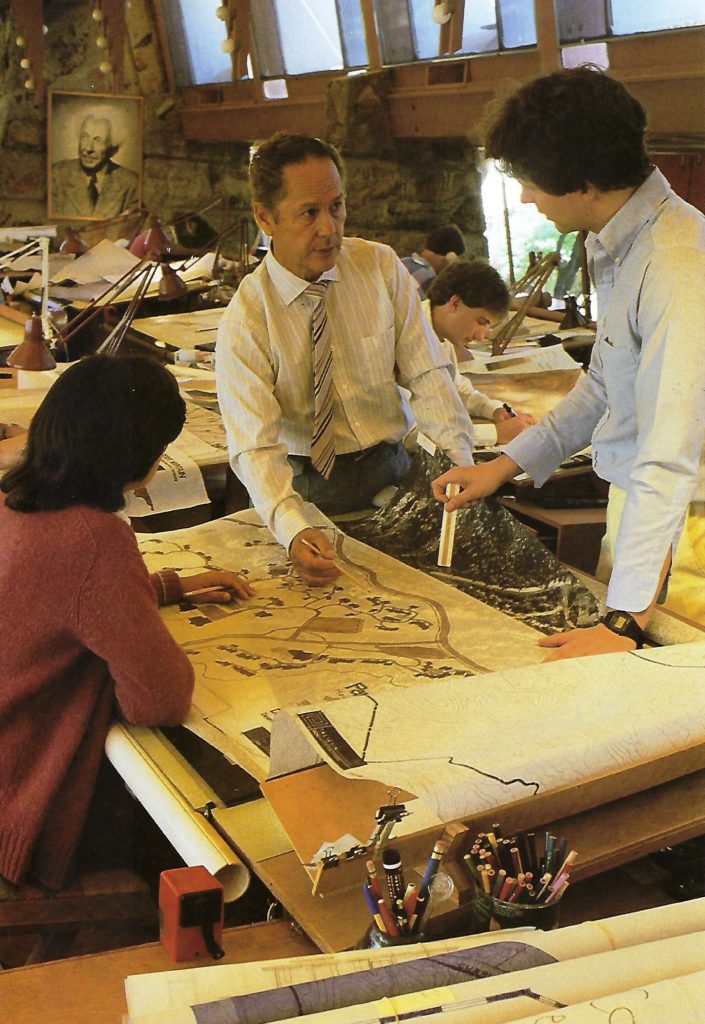 Maintenance and upkeep of the school grounds and facilities was a community effort at Taliesin West. Rust recalls that at the time of his acceptance, other than the instructors, there was a single employee. He was a full-time maintenance person and general contractor. He taught many apprentices how to weld, cut lumber, and build furniture. Everyone contributed to daily life. They did everything from repairs to buildings to taking out the trash. One of the first projects Rust worked on was to weld new doors for the ladies' dorm room. He worked on assorted building repairs, was a part of the construction of the Archives Building, in addition to finishing his own small apartment. Michael worked with many materials, becoming especially fond of wood. It was projects like these that taught Michael to keep designs simple but creative. Doing so keeps the sub-contractors from overcharging you for their work.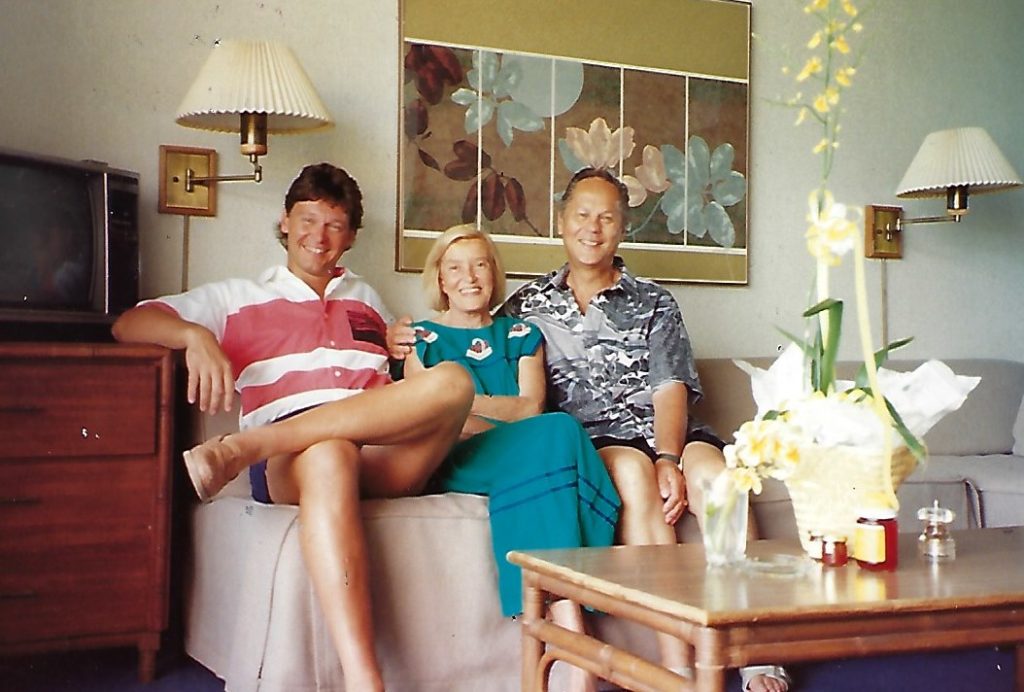 Most of the mentoring was done by architects who were once apprentices of Frank Lloyd Wright himself: Michael refers to them reverentially as "The Disciples". One of them was John Rattenbury, a principal architect for Taliesin Architects, champion of Organic Architecture, and designer of Life Magazine's 1997 Dream House. Michael became John Rattenbury's, right-hand man and was working side by side with him in the studio when they took on an exciting new project. It was to design The Waikapu Valley Country Club clubhouse in Maui, now known as The King Kamehameha Golf Club. No expense was spared for the 23 million dollar project completed in 1993. The clubhouse was inspired by an unused original 50-year-old Frank Lloyd Wright residential design intended for newlyweds Arthur Miller and Marilyn Monroe.
"We very carefully made the rose colors consistent with the tone of the West Maui Mountains," according to John Rattenbury in the November 2008 issue of Golf Digest. "The golf course has bunkers, rolling greens, and fairways. All of those soft curves blend in with the dome roof of the clubhouse—not to mention the curves of Marilyn Monroe." The couple separated and the plans were abandoned. This design was also "partially chosen based on how it was envisioned to fit the new site and the needs of the building." Michael was the project architect for this building. "It was my responsibility to make sure the design intent and coordination with all the engineers and contractors were communicated correctly." The overall size and scale of the final building had to increase four times. "The way John Rattenbury figured it out was amazing."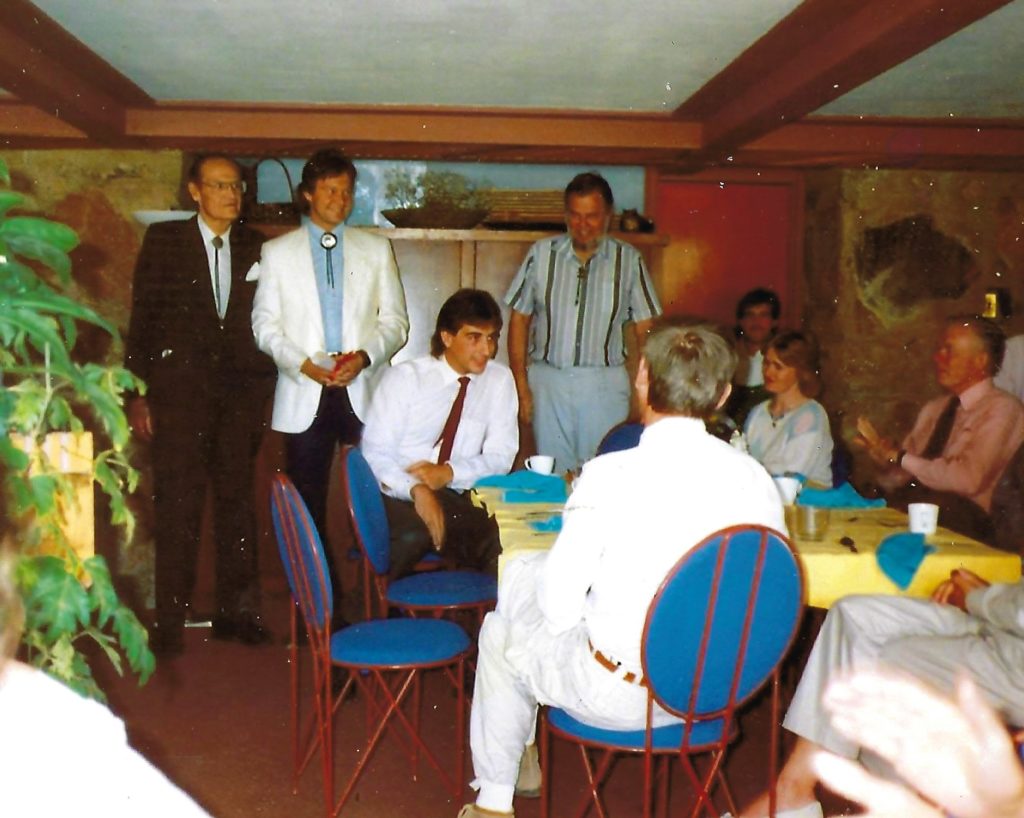 More than anything else, Michael is grateful for the family he has formed because of his time at Taliesin West. They are a family of almost 60 alumni, architects, instructors, and followers of the philosophy Frank Lloyd Wright passed on. According to Michael, "It's all about what kind of relationships you want in work life and personal life. The more you give, the more you will open yourself up to receiving something of value back."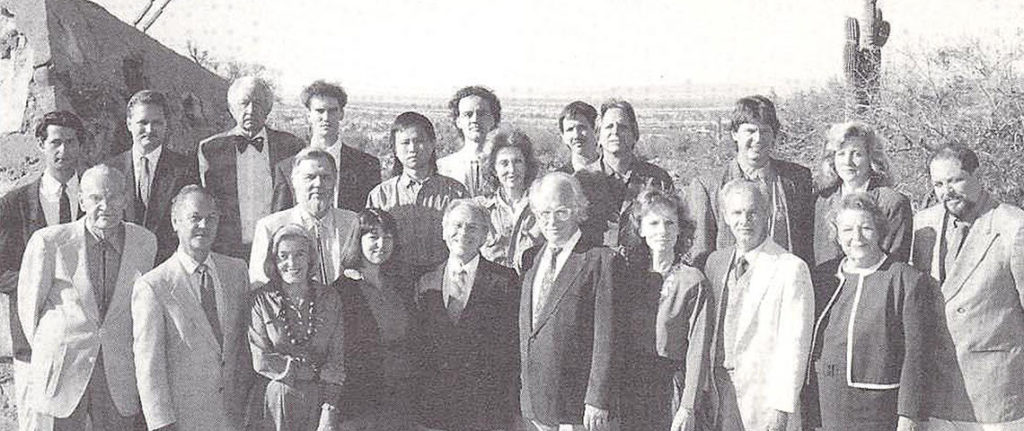 Leave a comment below and let us know how Frank Lloyd Wright and Organic Architecture have inspired your work.
Like what you've read? Read more posts from Kerry.