by Kerry Hansen
Hallie O'Higgins, a senior at Boerne-Champion High School in Boerne, Texas earned a gold medal in a national Interior Design competition. This year the event, put on by the Family, Career, and Community Leaders of America (FCCLA), took place in Nashville, TN.
Hallie has been involved with the interior design program at Champion High School since her freshman year. She was first introduced to Chief Architect during her sophomore year. Hallie credits her love for architecture and design to Chief Architect. "Once I began using the software, I discovered a love for architecture. Designing functional floor plans and decorating multiple spaces became so enjoyable with the Chief Architect software."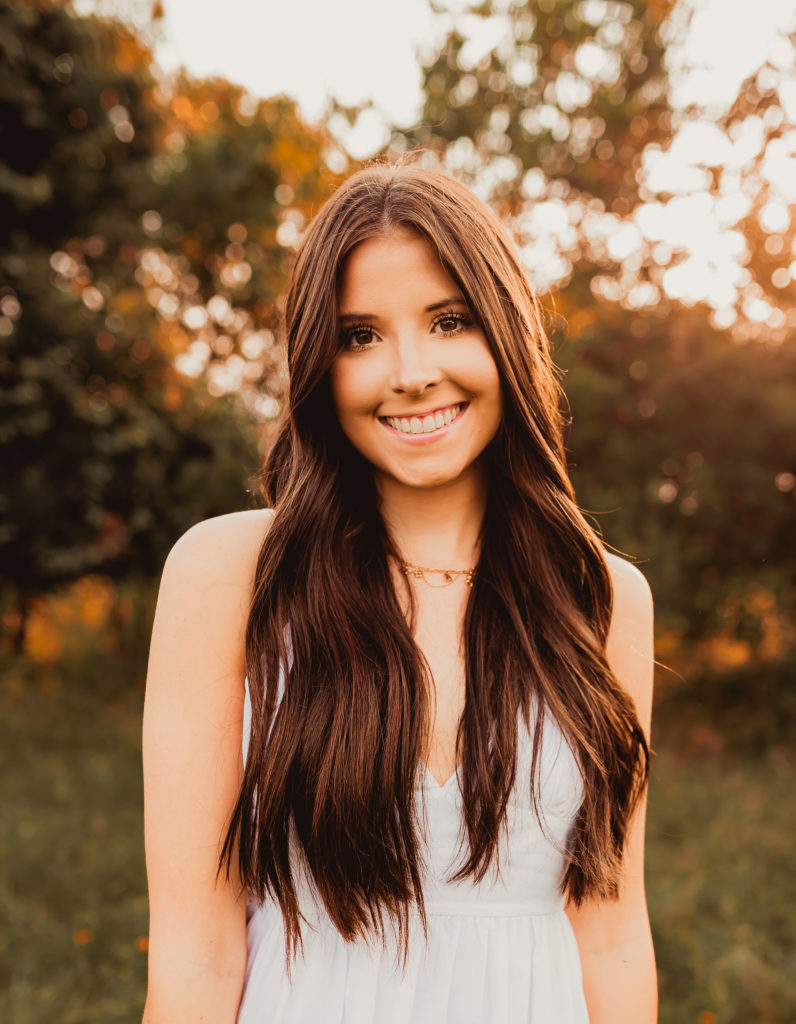 "Once I began using the software, I discovered a love for architecture.

Designing functional floor plans and decorating multiple spaces became so enjoyable with Chief Architect Software."
According to Hallie's instructor, Lynnese Graves, AKBD, Boerne School District is a "District of Innovation," allowing instructors, like Lynnese, to develop a curriculum that enhances the state standards to best meet students' needs. The Architecture and Interior Design curriculum are merged to create a fine-tuned pathway of courses. This allows students to learn and explore the area they are interested in, while still understanding the importance of both. Classes to complete this line of study include Principles of Architecture, Architecture/Interior Design I, Architecture/Interior Design II, and Practicum in Architecture/Interior Design.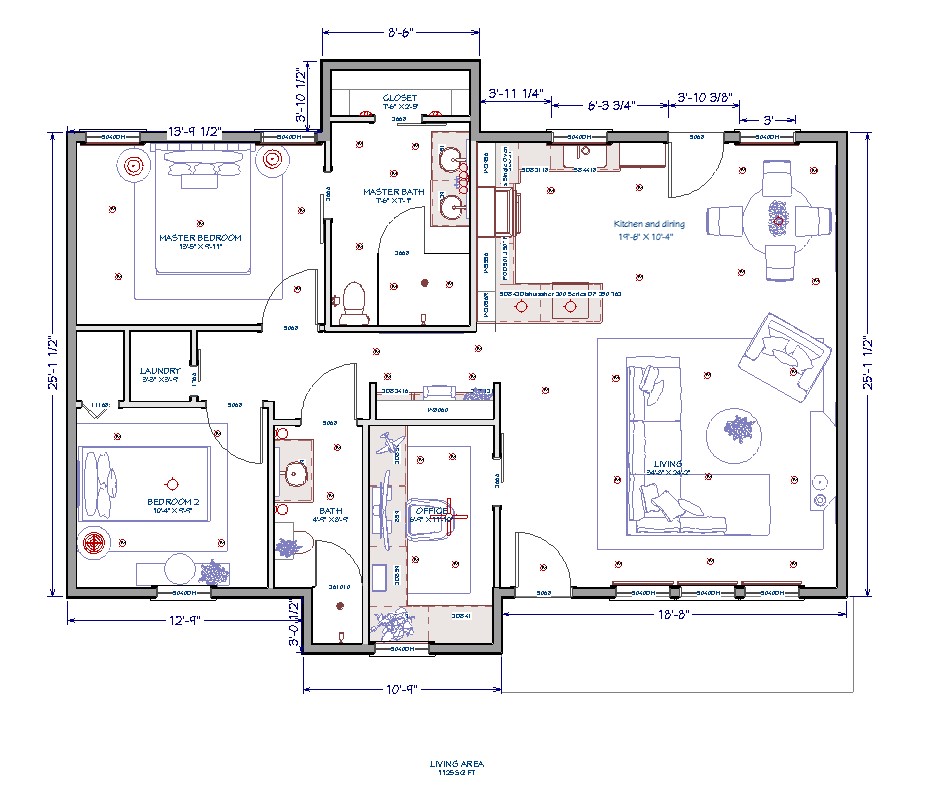 Lynnese first learned of Chief Architect at the 2006 summer FCSTAT conference in Dallas. "I was amazed at what this software could do and knew I had to start incorporating it into my interior design curriculum." Lynnese has been teaching for 25 years, specifically running the Architecture and Interior Design Program for the past 5 years. "All four levels of classes in our pathway have Chief Architect-based projects integrated into the curriculum. "This builds my students' skills so they will be prepared to take the Chief Architect Apprentice Certification exam their senior year in the practicum class." The kitchen and bath design industry is exploding. Chief Architect Software is recognized by NKBA, which inspired Lynnese to incorporate kitchen and bath design lessons into the program. This also led her to become an NKBA member and earn her AKBD certification.
"I was amazed at what Chief Architect Software could do and knew I had to start incorporating it into my interior design curriculum."
A recent article published by the Boerne School District announced that Hallie O'Higgins placed 1st in both the region and state-level FCCLA competitions in the spring of 2021, earning her the opportunity to advance to the national level. It is well known that the Interior Design competition is one of the most difficult events to participate in. FCCLA members are given a client scenario on October 1st. They evaluate and design a space to fit the client's wants and needs. For her entry to be considered, Hallie developed a series of concept boards to present to the clients. The concept boards visually communicate the proposed design and must include all of the elements of the design from flooring to wall coverings, furnishings, lighting, and more. Hallie's instructor noted that "The client scenarios are very challenging. Completion of this project takes my students a minimum of two and half months."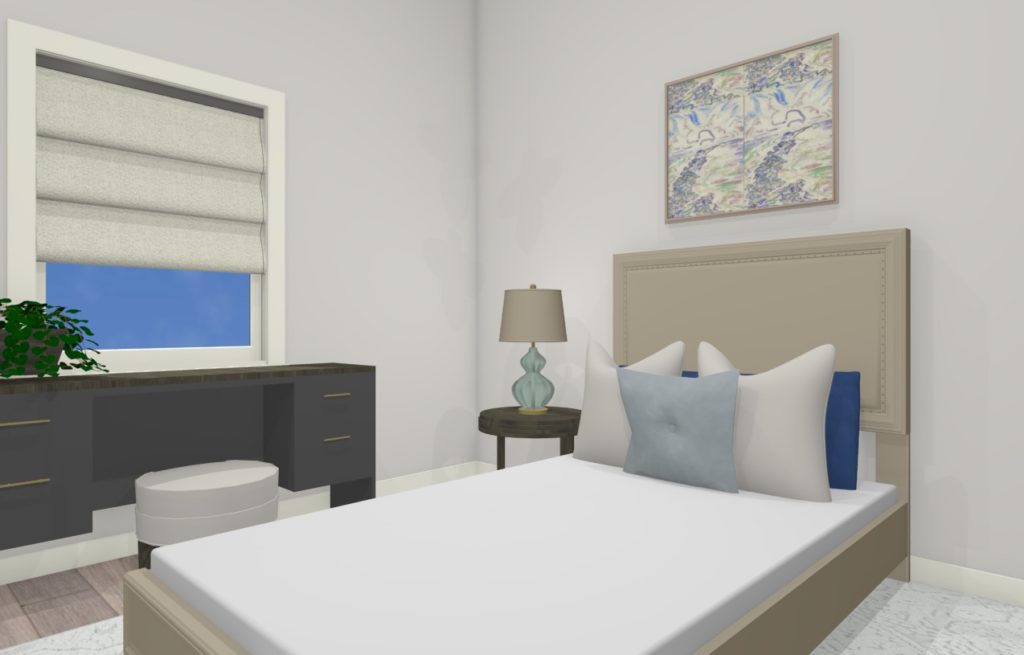 Hallie says that "Chief Architect contributed to much of my success in the FCCLA competition." She was able to design the original floor plan provided in the client scenario. Then, with the help of Chief Architect, Hallie redesigned the floor plan to fit the client's needs. "Chief Architect software allowed me to do so easily." Once the floor plan was created, Hallie made use of the Chief Architect 3D Library and downloaded catalogs of accessories, furniture, paint, flooring, and more to detail the design's interior. "Chief Architect allowed my imagination to run wild." She was able to create a space for the clients exactly as she envisioned it. Chief Architect offers countless objects and materials available in various styles to incorporate into a design. "This software is amazing in all that it has to offer, I am so lucky to have access to it."
"Chief Architect contributed to much of my
success in the FCCLA competition."
Hallie's complete design and concept boards were made with the help of Chief Architect software. Hallie then proved her extensive knowledge in interior design by giving the judges, playing the part of the clients, a 15-minute presentation explaining her design concept. Participation in competitions like this gives students insight into life as an interior designer. Hallie was awarded a gold medal in the Interior Design division with a score of 96, placing 2nd overall in the nation.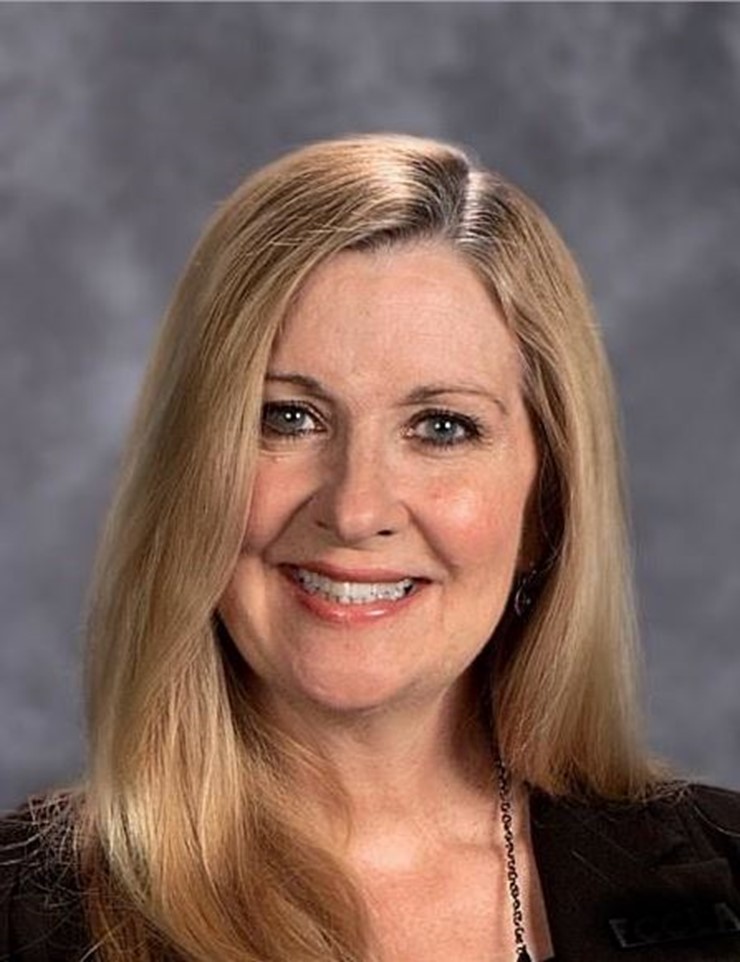 The FCCLA competition began at the beginning of Hallie's junior year. The competition includes a client scenario for a family of three who is renovating their home. In the description, the couple requests a larger primary bathroom, individual workspaces for each family member, and artwork they love incorporated throughout the home. It was the artwork that inspired Hallie's entry. The artwork, like that of Walter Anderson, unified and brightened the house and influenced its color palette. Hallie used Chief Architect and spent her whole first semester designing the home, then created three concept boards. "Overall, creating my presentation took me around five months. My teacher, Mrs. Graves, spent several hours helping me practice and giving me advice on how to present effectively. Her love for interior design and architecture inspired me throughout this competition and drove me to do my very best, I could not have done this without her."
Hallie's contest entry is a one-story, two-bedroom, two-bathroom home that she named Smith's Serenity, because of the calm, tranquil color scheme that she incorporated throughout the home. In the client scenario, the Smiths wanted individual office spaces. Hallie was able to transform an unused, extra bedroom into an office space, and half-bath. The kitchen, dining, and living room were an open concept design. "I chose to do this in order to create an environment that was warm and inviting." In order to make the space feel larger, Hallie increased the ceiling and door heights throughout the home. Her aim was to utilize every square inch of the home by adding storage. Open shelving and built-in cabinetry were a couple of ways that she was able to accomplish this.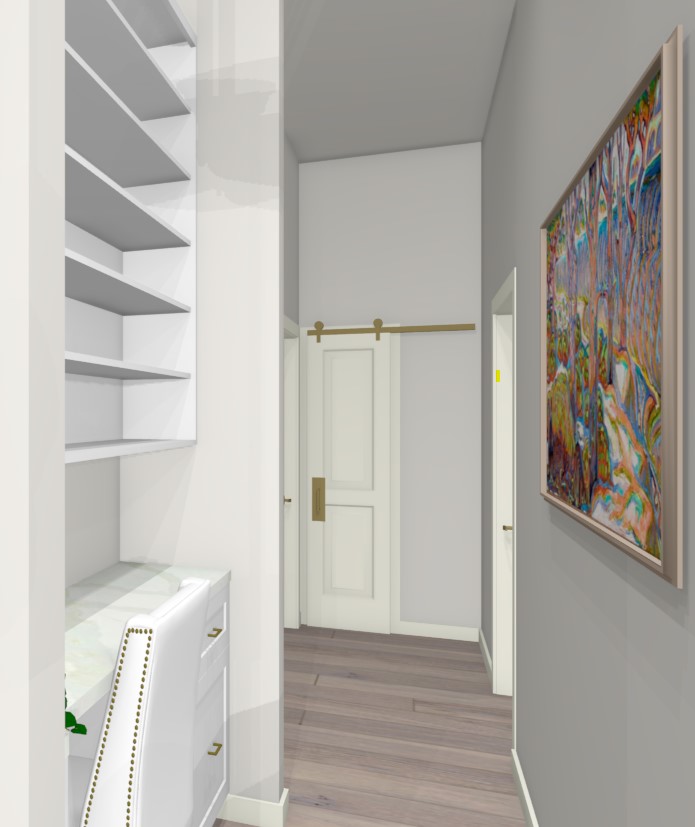 Hallie has been in the Architecture/Interior Design pathway courses since her freshman year and will be in the Practicum in Architecture/Interior Design class this year. Seniors enrolled in this capstone course will have the opportunity to experience an internship with a local architect, interior design firm, or local home décor business. Upon completion of the course, students receive the 10-Hour General Construction Industry Occupational Safety and Health Administration's (OSHA) Certification and a Chief Architect Software Apprentice Certification when they pass the exam.
Lynnese could not be more proud. "Hallie is one of my most talented interior design students. I knew she had great potential as I witnessed her talent develop her sophomore year. In the junior Architecture/Interior Design II class, students' fall semester project is the FCCLA client scenario. When Hallie completed her project, I knew we had a winner! Not only was her project excellent, her poise, mature professionalism was also evident when she presented her project in front of the judges at the Region, State, and National FCCLA conferences where she earned a gold medal and placed 2nd overall in the nation. This year Hallie is in the Practicum class. She will soon begin her internship with a local interior design studio where she will continue to gain knowledge in this ever-changing, exciting business. I see Hallie being a very successful interior designer one day."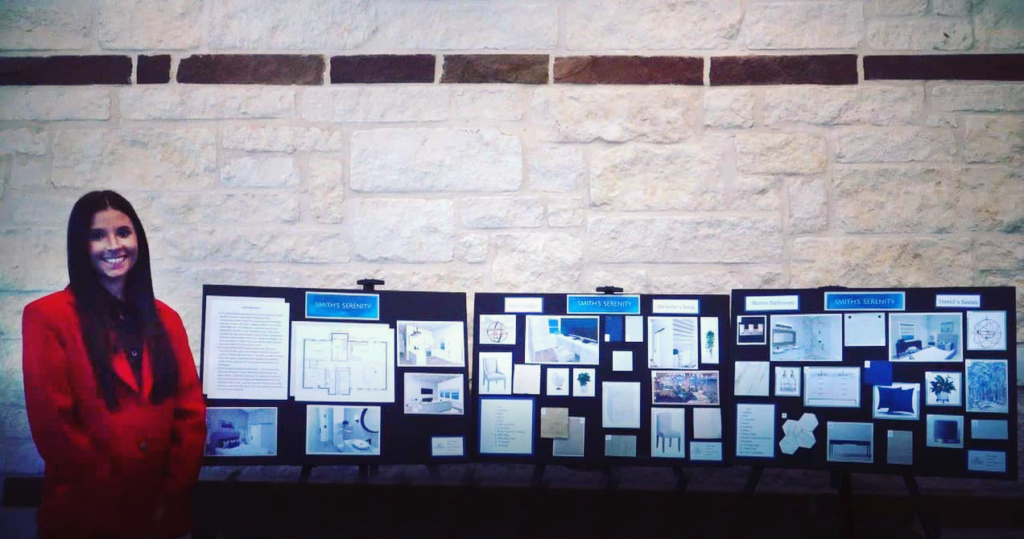 Thank you Hallie and Lynnese for sharing your story! We are looking forward to seeing more of Hallie's work in the future.

Do you know an outstanding Chief Architect user? Tell us about it and you may see their work featured next!