By Ariana Beaudry
Originally acquiring her Bachelors in Accounting and MBA in Marketing in India, Payal has chosen to pursue Interior Design as her passion. Echoed in her design style are biophilic elements and sustainability, with the goal of creating spaces that invoke emotion and memories.
Read more about Payal's:
---
Background
Payal is a Senior in the Interior Design Program (AS Degree & Certificate) at West Valley College in Saratoga, California. Inspired by her own house remodel, Payal chose a second career in Interior Design. She is based out of San Francisco and has worked in Tech as a Digital Marketer for organizations such as Google and eBay.
Growing up in a family of Civil/Structural Engineers and Architects, it comes as no surprise that she was fascinated with looking at architectural study models, visiting construction sites, and observing all phases of construction in her adolescence. In her early school years, she found herself enthralled in arts and crafts, which is an inspiration for her today. As she matured and traveled, her understanding of how different people live, work, and celebrate has broadened.
Payal Thakkar started using Chief Architect in the Spring of 2020 while taking a Kitchen & Bath Design class. She states she "chose to use it specifically because of its easy to use interface, great tutorial videos, alignment to NKBA graphic standards, and the convenience of creating all deliverables from 2D plans to specification schedules to beautiful 3D renderings."
I chose to use Chief Architect specifically because of its ease of use on the interface, great tutorial videos, alignment with NKBA graphic standards, and the convenience of creating all deliverables from 2D plans to specification schedules to beautiful 3D renderings."

Payal Thakkar
---
Awards & Recognition
Payal won 3rd place in the NKBA Student Design Competition 2019-2020 across North America for her shabby chic meets modern bath Design. She had applied the seven principles of the WELL Standard in her bath design entry for the NKBA Student Design Competition, echoing her values. It was an "absolute dream come true," Payal states, to be recognized not only during the virtual KBIS Award Ceremony but also in the October 2020 issue of the KBB Magazine.
She also won 1st place in a local bath design challenge for interior design students at a stone and tile showroom, All Natural Stone, during the Spring of 2020.
Chief Architect was instrumental in my NKBA Student Design Competition win."

Payal Thakkar, Interior Design Student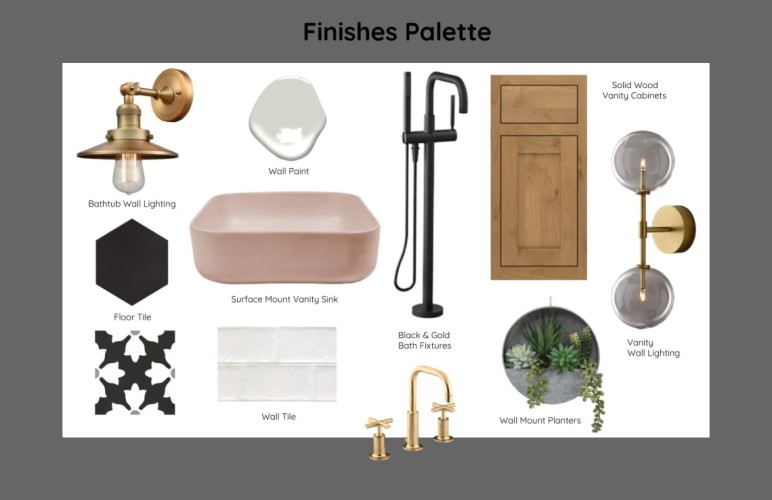 ---
Design Goals and Style
Focusing on an enriched experience while entering a space and adding those key personal touches is common in her design goals. Payal expresses, "I strongly believe that interior design has the power of influencing people's moods, function, and well-being in the spaces they inhabit." For example, during Payal's time working at Google, she found the environment exceptionally well thought out. In fact, she noticed an uptake in her productivity levels that she contributes to how sustainable and aesthetically pleasing the space was.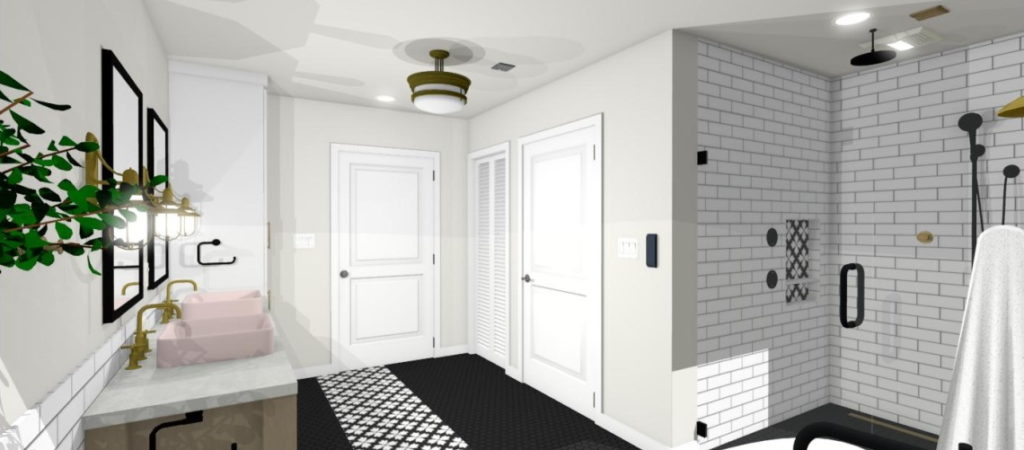 Payal highly values sustainability – "it is not a branch of design or an option anymore. It is even more significant now due to the COVID-19 pandemic in that it addresses a lot of concerns about climate change as well people's well-being. I gravitate towards mid-century modern design incorporated with biophilic elements and sustainability, but also like to blend different design styles to stay agile."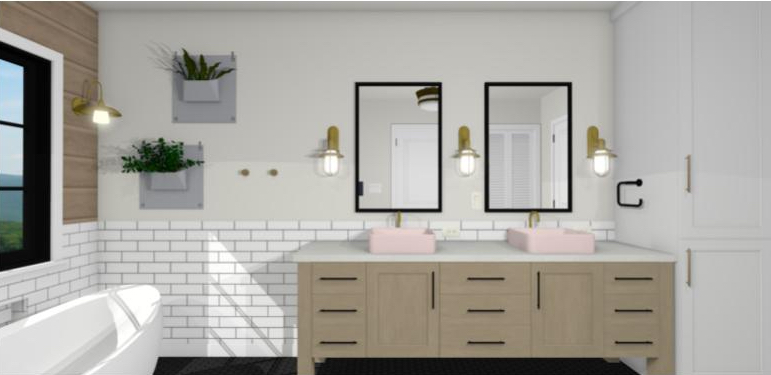 ---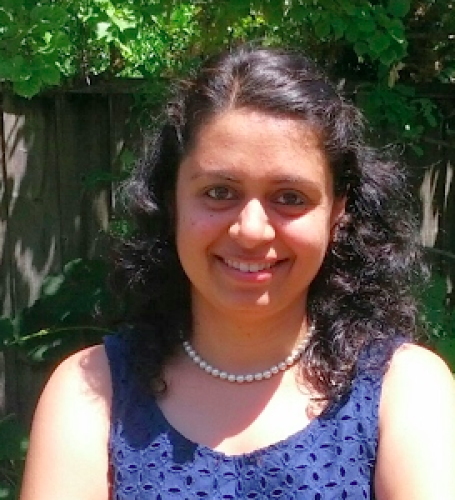 Payal Thakkar hopes to touch people's lives positively via meaningful, sustainable, and impactful design as a future design professional.
Thank you, Payal, for sharing your story and your work with the Chief Architect Community! We look forward to seeing more work from you.
Chief Architect offers academic licensing for both students and schools looking to incorporate the program in their coursework. Read more about our Academic offerings.