By Adrean Stephenson
Elma Gardner has only ever drafted her designs by hand, and they are beautiful. A fading art in our digital age, the small details are the most impressive in her style. My personal favorites are the tiny circles that don't quite encompass the numbers for her Floor Plan Specification labels, eluding to the efficient confidence in speed her hands must take on as they traverse the page.
"I just happen to be one of those strange people that actually enjoys hand-drafting and have made a deliberate decision to stick with it. I like the process."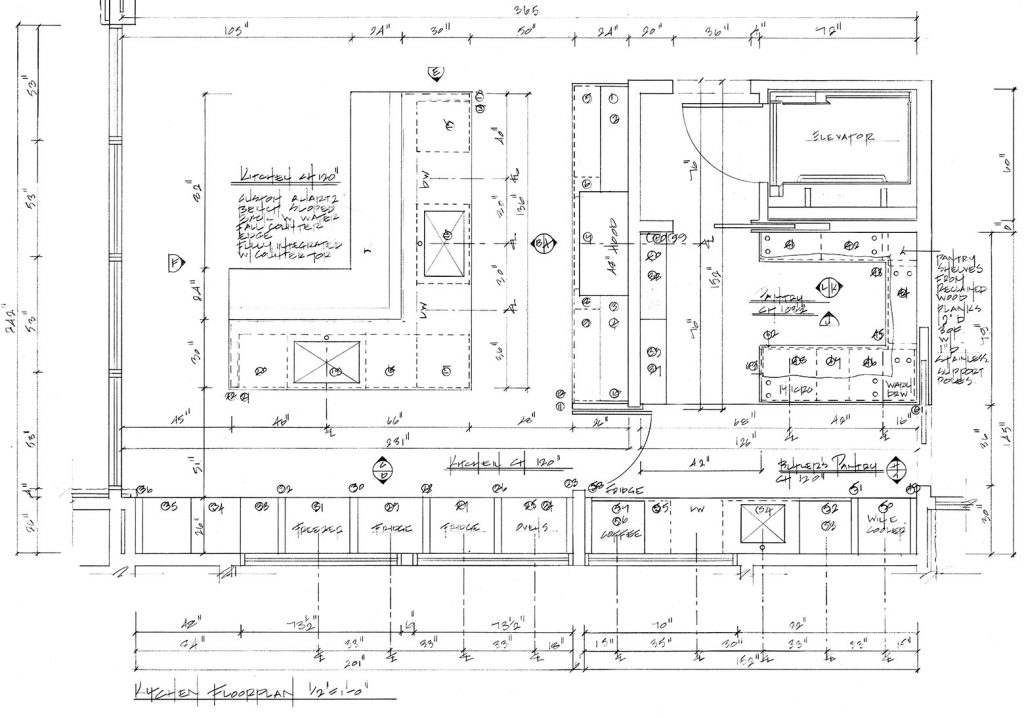 "When I graduated from high school I wanted to be an interior designer. There were no interior designer programs in my home town, so I went in a different direction and got a public relations degree. I moved to the United States in 1989 with a young family and worked in non-profit for a while. I didn't really like the work, so I just decided to go back to school. I got my interior design credentials and I was lucky enough to be hired after my first semester by a local designer. I worked part-time with her until I graduated and a little beyond. She was a really fabulous designer and did not like particularly the technical aspects of documenting Kitchens and Baths. I very quickly fell into the position of drawing plans, cabinetry orders, plumbing fixture specs, and technically got a lot of experience. I was allowed to make mistakes and worked an incredible amount. After doing that and watching her doing the other aspects of Interior Design (which she was very, very good at), by the time I was ready to start my own business I had a lot of experience and exposure to design work. I had gotten my CKD at the end of schooling because I had already accrued enough hours. I started my own firm; it was scary but I've grown and grown, gotten my CBD, and a few years ago I got my CMKBD, and I'm a CID in California. I have a small business, my own design studio. I've been really lucky."
I have a small business, my own design studio. I've been really lucky.
When it comes to choosing a submission for the yearly NKBA Design Competition, luck isn't involved… it has to be a special project. "The caliber of entries has really increased in the last few years. I got a really wonderful opportunity to work on this project; my son was the Architect. I did everything inside the house." The choice was right for 2017's submission, Elma took first place for the "Large Kitchen" category, and won "Best Kitchen" overall. View the Design Statement for this project.

Elma has been involved in the NKBA for over 12 years. She's held positions as Membership Director, Professional Development VP, and even President of her local chapter.
"NKBA University has been fabulous at training people to be professionals in the kitchen and bath industry. I also go frequently to KBIS because as a designer it is important to venture out and be in touch with other designers and vendors. NKBA has historically done a really good job of providing continuing education opportunities at KBIS."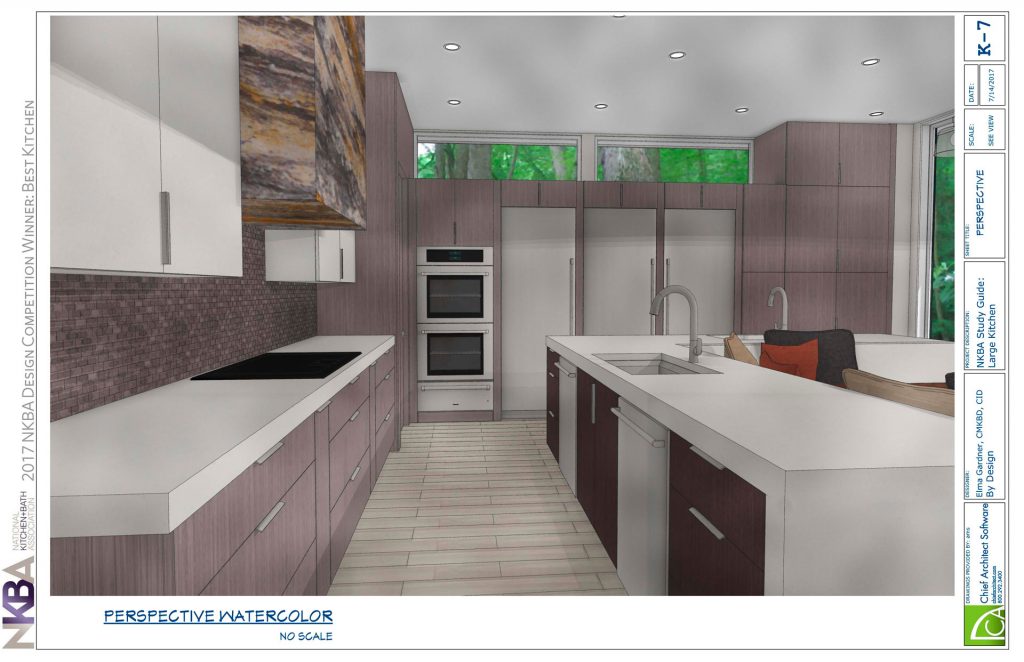 I appreciated the task of digitizing Elma's work for the NKBA Study Guide project. Using Chief Architect to replicate the hand-drawn plans and elevation views, and setting render scenes to mimic the photos feels like I've created a thread between the virtual and the real.
Elma will be pairing up with her son again for the 2019 New American Remodel for NAHB/KBIS in Las Vegas. I'm excited to see it!
Connect with Elma Gardner, CMKBD, CID: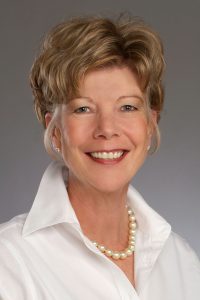 By Design Studio, Inc
See more of Elma's work: