by Kerry Hansen
With adventurous spirits, and the feeling of excitement that spontaneity brings, the Pedersens answer the call of the open road.
CLICK HERE to see how Derek took this opportunity to make use of Chief Architect Software for the van restoration.
Van Life, everyone defines it differently based on their own experience. For Derek Pedersen, Chief Architect's Sales Manager, and his family, it is not full-time van living, as it is for the many of the great folks they have met out on the road. The Pedersens are, however, called by the same spirit of adventure and an appreciation for being in nature. "We love the feeling of excitement and adventure when jumping into the van without any specific plan other than a general direction and some sites to see along the way."
The Pedersens know that things are always a little more special when they are discovered and unplanned. "On a recent trip, our kids hiked up a stream near our camp. They came back bubbling with excitement about "the most amazing waterfall" they discovered. We followed them to the waterfall and we all had a dip in the frigid, crystal clear water. That waterfall wasn't marked on any maps and was just one of many hidden gems we discovered on this trip alone. This was an experience we will never forget. Van Life for us is all about making memories for our family that will last a lifetime."
"Van Life for us is all about making memories
for our family that will last a lifetime."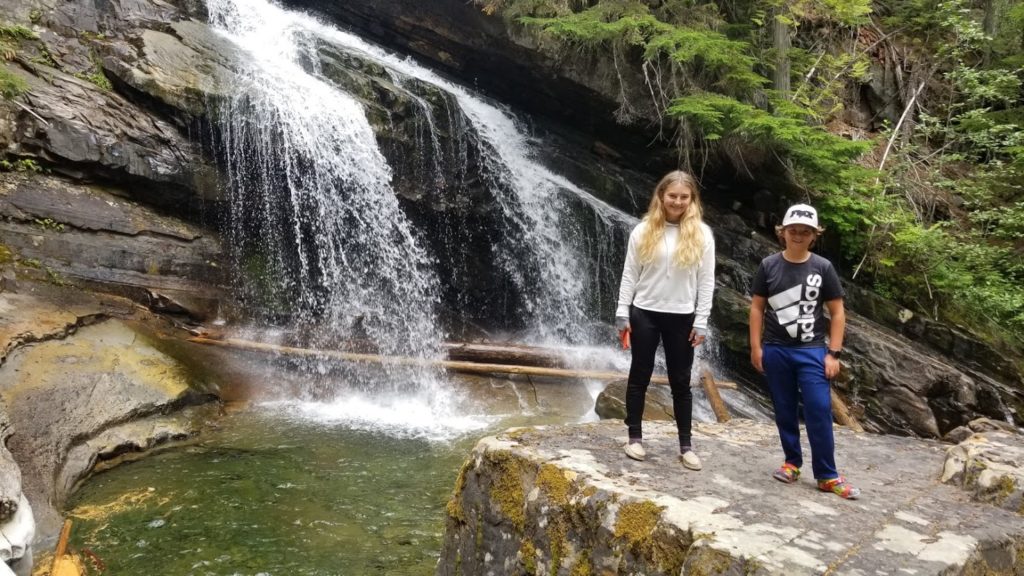 Things to Consider When Buying a Van
The beautiful thing is that no two "vanlifers" are exactly alike. Everyone has a different story that led them to this simple, yet adventurous life. Making a pro/con list is a great place to start. This list will be different for everyone and of course, it will look very different for someone considering full-time van life for an extended period of time. This is a good place to begin evaluating if owning a camper van is right for you. Making the initial decision to buy one is the hard part. If your answer is yes, your adventure has begun, starting with finding your perfect van!
Setting a budget is the first priority. Many van conversions do not qualify for traditional financing and financing an older camper van will be even more difficult if not impossible. Make a plan for purchasing a van with cash and/or unconventional financing. Because of lending restraints, many opt to purchase a used fleet van at a reasonable price and do the camper conversion themselves. Doing a conversion yourself is no small undertaking, however, with the proper planning you can end up with the perfect van at a reasonable price. If budget allows, look at professional van conversion options both new and used. They are available in all shapes, sizes, floor plans, and with assorted amenities, but be prepared to pay for it.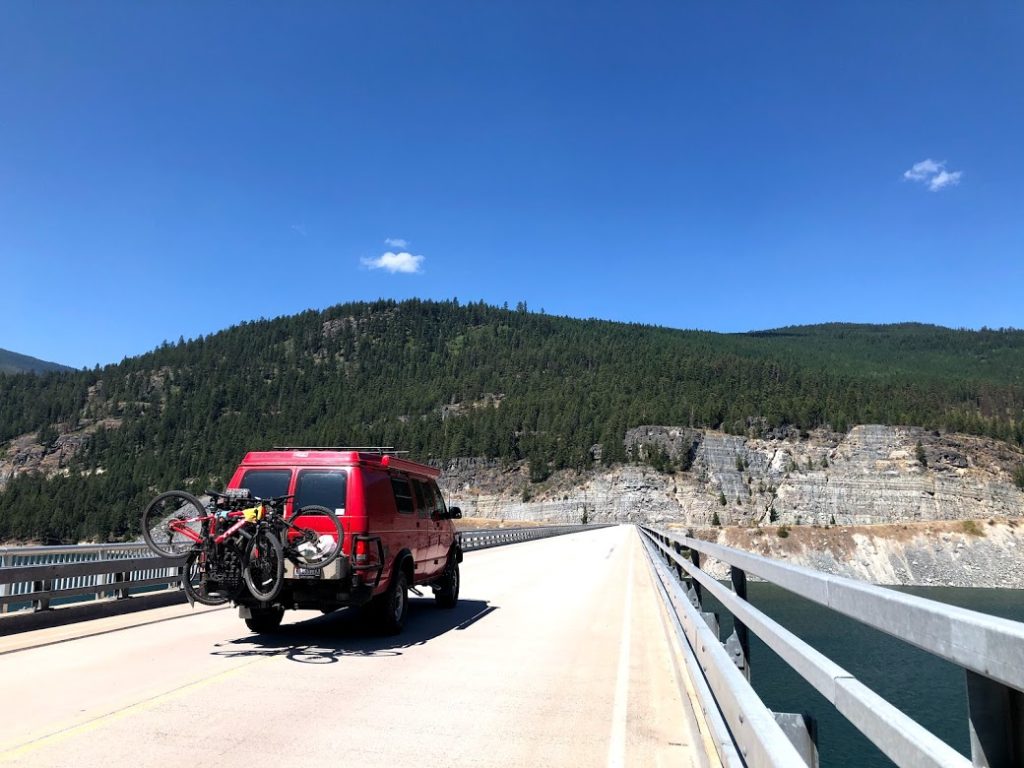 For Derek and his family of four, plus two dogs, living full-time in the van is not a fit. Trips up to 30 days is about the limit, so it is important to carefully consider how much time you plan to spend in the van and determine what is practical and comfortable. Other important considerations are the number of occupants, including pets. Consider whether you will need to accommodate guests and how you will be spending your day to day life in the van. For example, will the van also serve as a home office? Will you be on the road or stationary most of the time? An important factor and must-have for Derek and his wife, Kristen was the ability to live off-grid. "We really enjoy remote camping, better known as "boondocking" among vanlifers. Since we boondock often, we need to be self-contained with the ability to produce our own electricity to run our fridge, lights, heater, water pump, and hot water." Water is often the biggest limitation for boondocking. Consider water storage capacity. For Derek's family of four, a little over 20 gallons is enough for 3-5 days depending on where they are located. It is always surprising how quickly you go through water despite conservation efforts.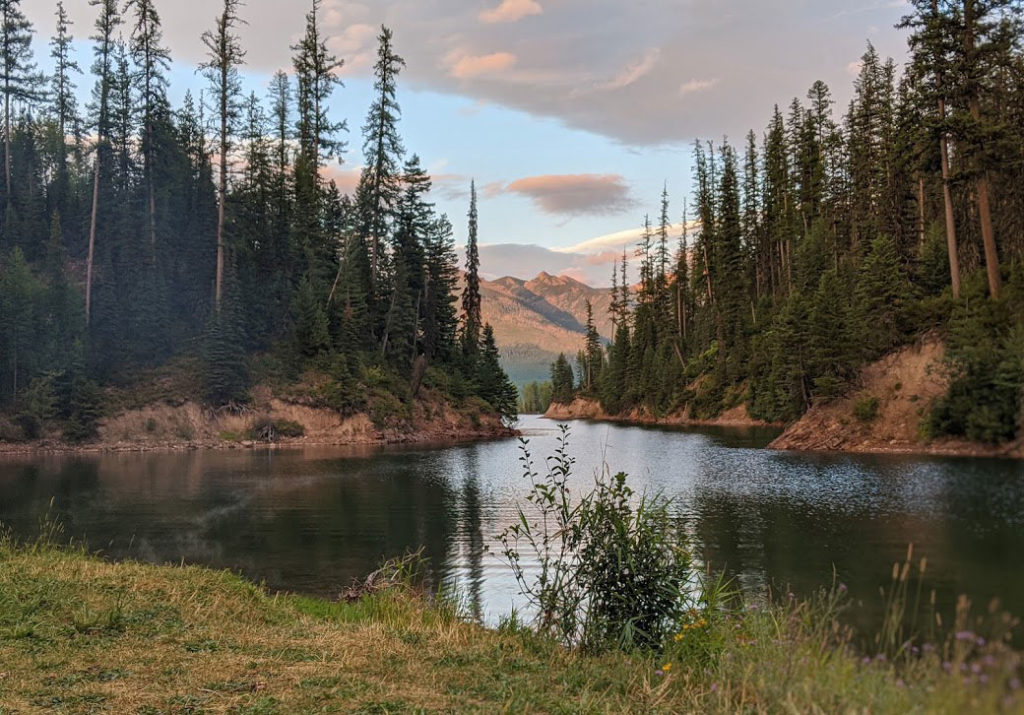 One of the biggest challenges is related to the finite and relatively small amount of storage space in the van, particularly when compared to larger RV's. Storage is always a premium and a constant battle for many vanlifers. Give plenty of thought to what you will need in the van and make sure the van you choose can accommodate your belongings. If you enjoy all that being outdoors has to offer, such as fishing, paddling, mountain biking, hiking, etc., be aware that there is a fair amount of gear associated with each of these activities. So, it is always a challenge to figure out what to bring and how it will get packed in the van. It is amazing how much you can fit if you are willing to give it some creative, outside the box thinking. But, once you figure out how to pack it, pack it the same way for every trip keeping in mind what you may need and when you may need it. Items needed first when setting up camp, such as a table and camp chairs, should be packed in a way that they are quickly accessible. This also goes for things that need to be accessed while on the road. Make sure that food and drinks for making lunches are easily accessible without having to remove or move a bunch of gear to access them.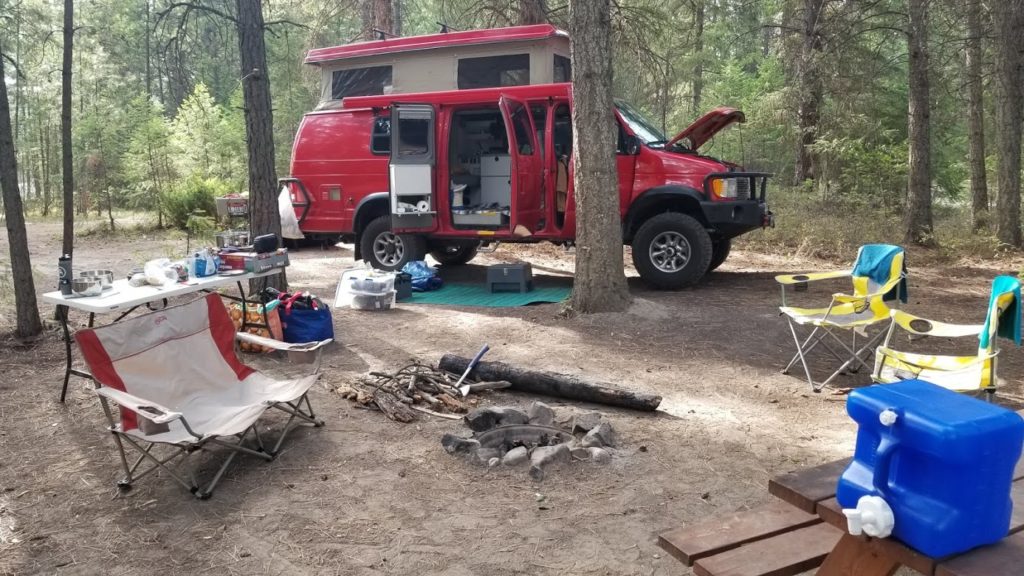 Cooking is a big part of life and unless you plan to eat out all the time you will want to consider how you plan to cook. Derek's family prefers to do most of the meal preparation outside because they enjoy cooking on the fire or on a portable stove in the great outdoors. Plus, there are no lingering smells inside a van from cooking that story-worthy fish from that day's adventure. Counter space and storage are a premium and having a permanent stove built into the floor plan would take up much-needed space inside the van. An awning is a nice-to-have amenity attached to the van for cooking in inclement weather. A portable stove is a flexible option making it possible to cook inside if absolutely necessary. For those frosty mornings, a small Jetboil can be used inside the van. It is perfect for having a hot coffee before rolling out of bed. The best advice is to really consider the budget, layout, and amenities to fit your individual needs.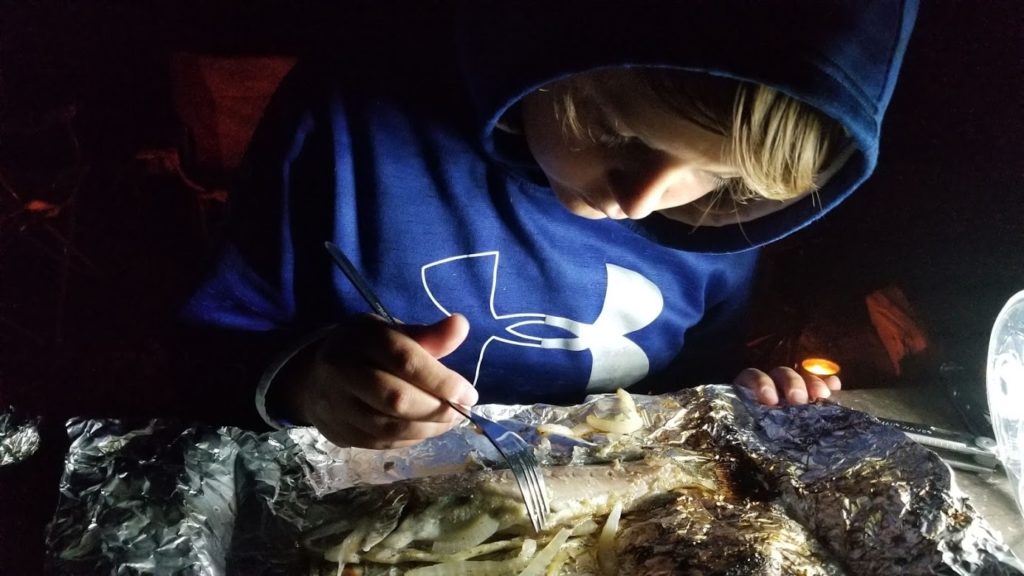 The Hunt for Big Red
It took Derek and his wife Kristen over a year to find the perfect van. "Our family loves to be in the woods and we really enjoy remote camping. We rarely camp in established campgrounds and look for places that are off the beaten path." What they had in mind was the four-wheel drive, E series Sportsmobile. This model is already pretty rare, but to fit their family of four, plus two dogs it had to have an extended body and pop-top. According to Derek, "the Sportsmobile, EB50's floor plan was the best fit for us and of course, this is the most sought-after model."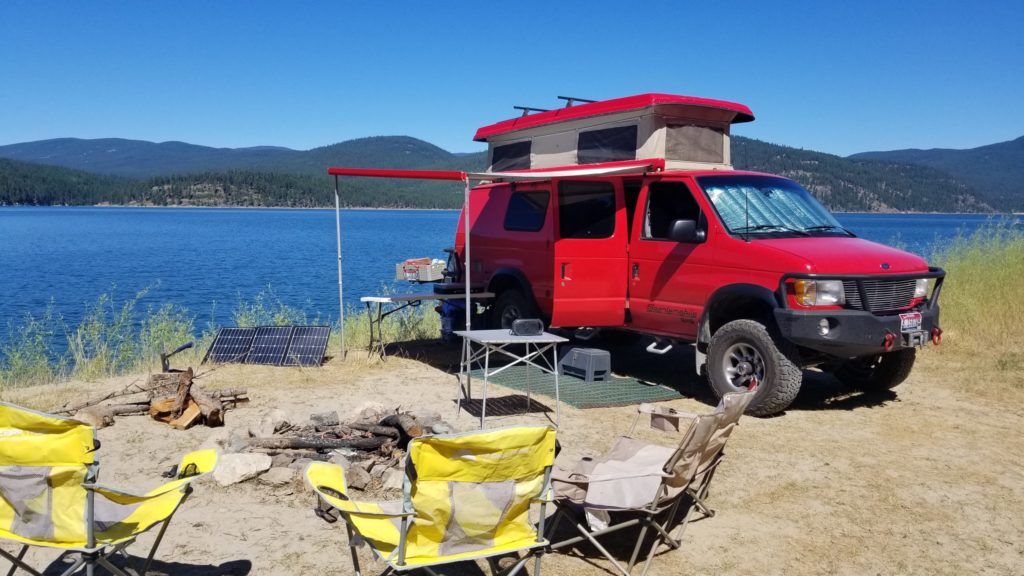 Buying this model proved to be very competitive
"When you see one you like you basically need to decide if you want to buy it sight unseen, let the seller know you want it, and be prepared to fly out at a moment's notice to make the purchase." It was their hope that this model would become available within driving distance, but after over a year of searching, they were beginning to lose faith. Then one Saturday, while driving home, Derek spotted it, a red Sportsmobile. It was parked at the local fairgrounds and it had a for sale sign on it! "It was the first time I had actually seen a Sportsmobile in person and couldn't believe my eyes. I called my wife and told her the news. I rushed home to pick her and the kids up to check it out." When they returned, they were devastated to discover that the van was gone. Derek was kicking himself because, "Of course I didn't stop to get the phone number off the sign thinking it would surely be there in just a few minutes." It was a missed opportunity, or at least that's what they thought. As the Pedersens made their way out of the parking lot, the family noticed a red van driving down the road several traffic lights ahead. "I couldn't tell if it was the same van for sure because of the distance, but we decided to chase it down." After several attempts, they managed to flag him over to the side of the road and the rest is history.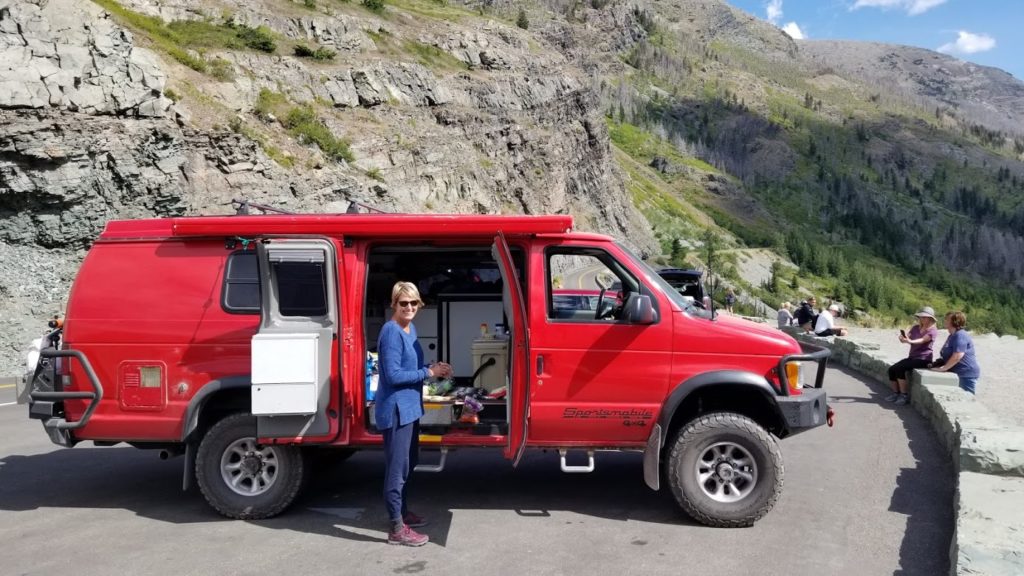 The seller was the original owner for 20 years. He and his family were reluctant to see it go but were happy it was going to a younger version of their family and they knew the adventures and memory-making would continue. "We still stay in contact and keep them posted on our adventures." The Pedersens new addition is a 2001 Ford E350 extended body sportsmobile with penthouse pop-top and a Quigley 4X4 conversion. With 4-wheel drive and high ground clearance, they are able to get to places that many standard RV's can't. Their new van is configured well to accommodate a family of four. "Most would consider the space cramped, but we spend all of our time enjoying the great outdoors and only use the van for sleeping and getting us to and from the next adventure." She is affectionately known as "Big Red".
Now the Work Begins

With a vehicle that is nearly 20 years old and 88k miles on the clock, many things need to be repaired or replaced. Reliability was a top priority for Derek and Kristen, given the remote places their family likes to camp. "The last thing you need is to get stranded in the middle of nowhere with no cell reception." Most of the work was preventative maintenance. Mechanical work included things such as spark plugs, coils, drive belt, brakes, etc. They upgraded the suspension with progressive springs up front and new leaf spring packs in the rear plus new shocks all around to handle the miles of dirt roads and rough terrain. They also refinished the propane tank, performed maintenance on the heater, water pump, hot water heater, and installed a portable solar system, a reliable source of power when camping in remote areas. USB charge ports were added to keep the many electronic devices charged. "Since we bought a floor plan that suited our needs and the inside was in good condition, we did not need to do much remodeling inside the van." The interior work mostly consisted of cleaning and restoring minor damage.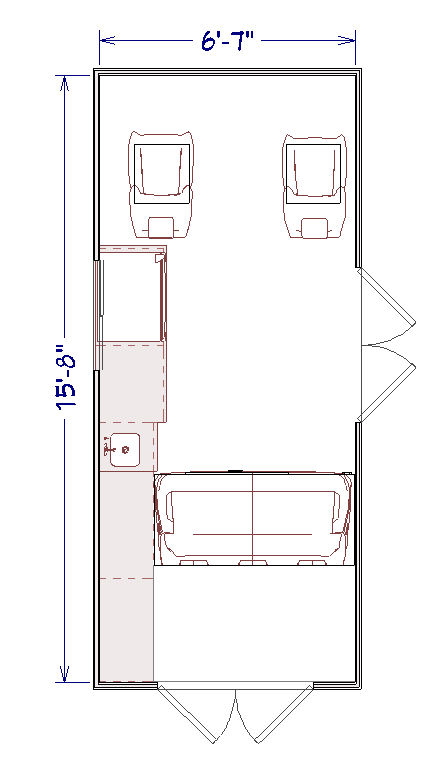 Everyone at Chief Architect uses the software. Derek, being the sales manager, knows the program top to bottom and can often be found making presentations at training events and tradeshows like the International Builders Show. Derek took this opportunity to make use of Chief Architect for the van restoration. "I used the CAD tools in Chief Architect to create a wiring diagram for the solar installation. I shared an image of the solar design with some solar experts to make sure my concept was sound. I have also created a floor plan of the van to help layout things from the placement of USB charge ports, to packing gear."
Other vanlifers have used Chief Architect for their van planning and restoration as well. Take a look at student, Emma Baumann's U-Haul overhaul or the Instagram account @white.van_no.plan and their detailed Chief Architect van renderings which they used to transform their van to a dream home on wheels.
Explore the Chief Architect 3D Library where catalogs like Compact Appliances can streamline the design process. Chief is a great help in planning, visualizing, and communicating ideas. Derek is always amazed by how many things he can use Chief Architect for around the house and Big Red is no exception. Derek has used Chief Architect to design a home addition, a chicken coop, workbenches, a theater room, and more. You can learn more about Derek's addition, the Dalton Remodel, in the Chief Architect Samples Gallery.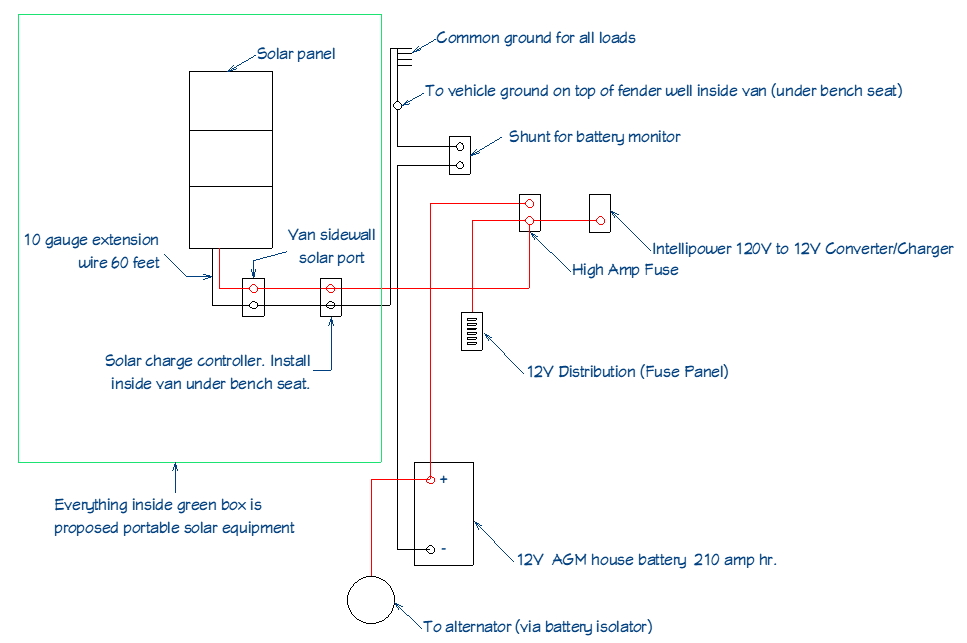 How to be a Happy Camper
You need to be ok with "roughing it". If you are ok with camping, then you are a good candidate for van life, at least for part-timers like the Pedersen family. Living full-time in a van for an extended period of time is a whole different story. Having a sense of adventure, being comfortable about not having a set plan, and easily being able to deviate from your plan are often required. Unless you are lucky enough to afford something brand new, these vans require field repairs, maintenance and lots of love, so be prepared to roll up your sleeves. Camper vans, with all of the integrated systems, are known to have issues, and being able to understand and deal with them on the fly will make you a "happier camper".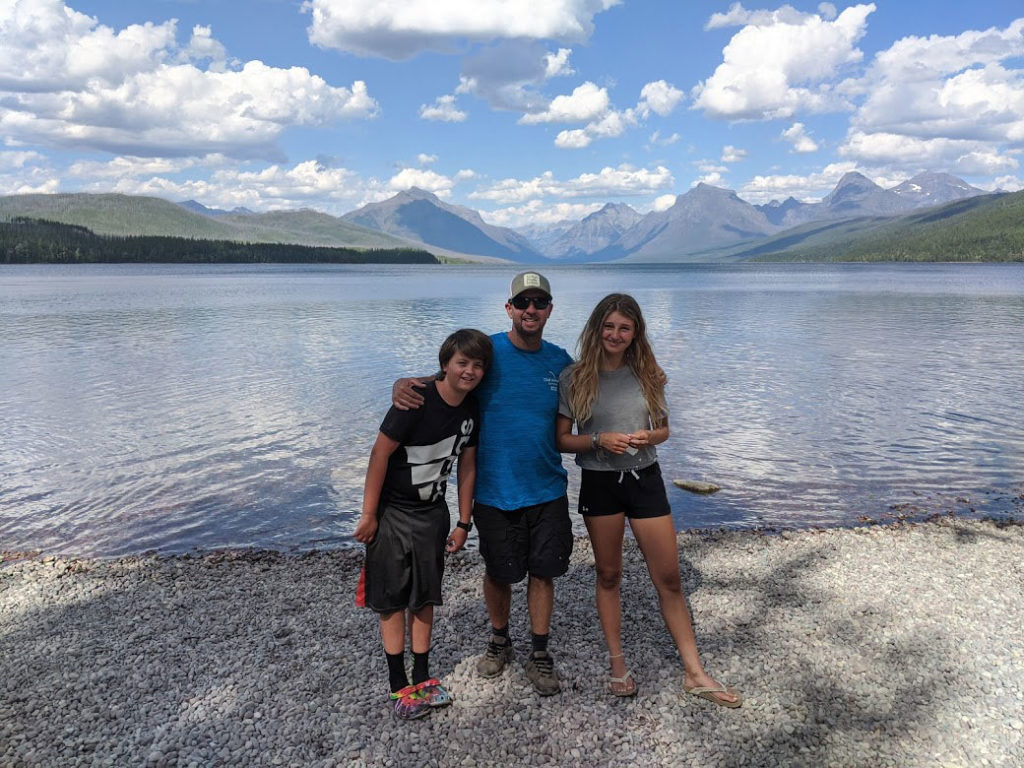 The Benefits of Van Living
Having a van for camping gives you the freedom and the ability to be spontaneous. You can spend as much or as little time in a place as you like. If you are driving and see a place you want to explore, it's easy to pull over and have camp fully set up in about 20 minutes. On the other hand, if you are camped somewhere and wake up feeling like it's time to move on, simply pack up and be on the road in about 45 minutes.
"Being able to spend time with them unplugged
and connected to nature and connected to each other
has been a true blessing for our family."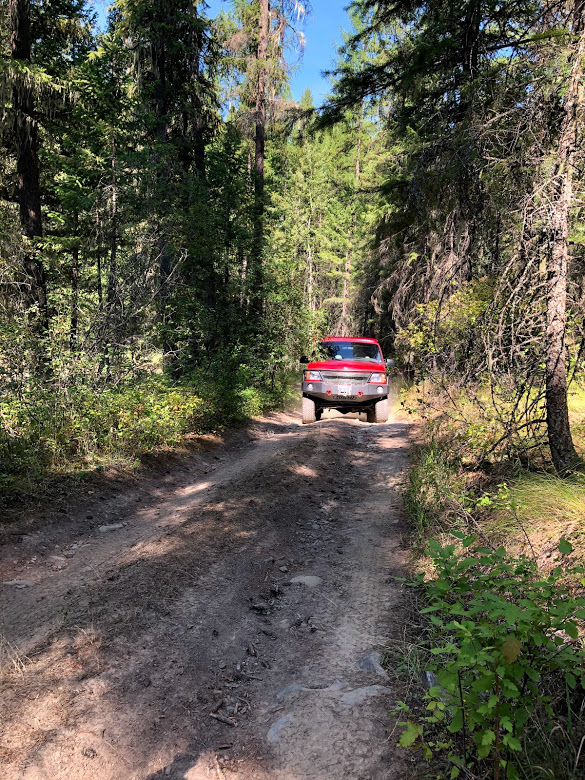 Another advantage of a van, as opposed to getting a more traditional RV, is that a van can go pretty well anywhere a car can. If you are in a city and need to park, most regular car parking will do. With a traditional RV, parking can be a nightmare. Some roads and areas are restricted and do not allow larger vehicles or trailers. For example, the "Going to the Sun" road in Glacier National Park is restricted to a total vehicle length of 21' including a trailer. This road is fully accessible for a van. Having a van with 4-wheel drive and high ground clearance makes it possible to get into back-country places for camping in the summer or park in the parking lot of ski resorts for weekend trips in the winter. This kind of versatility can't be beat!
A great thing about van life is meeting other van life people. This is an amazing community of people that share a love for adventure, travel and the outdoors. It's fun meeting new people and sharing stories of adventures and learning about new places to go.
For Derek and Kristen, the very best and most rewarding part is the quality family time they spend with the kids. "We are grateful to be able to share the love of travel, nature, and being outdoors with our children. Being able to spend time with them unplugged and connected to nature and connected to each other has been a true blessing for our family."
It's easy to see that this lifestyle isn't for everyone, but for those who choose to live this way, even part-time, it can be truly amazing.
Good luck and hope to see you on the road less traveled!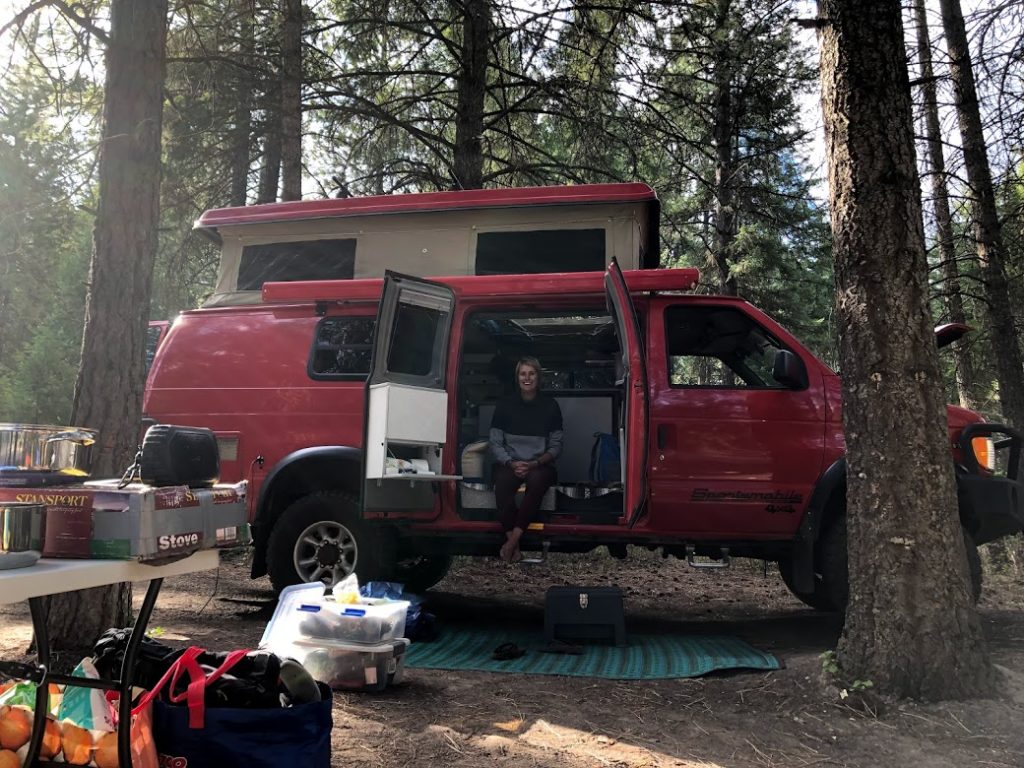 Have you used Chief Architect for an interesting project? Share your story with us in the comments!