By Dani Walker
With this being the largest annual housing trade show and exhibition, it took months of preparation and planning to design our 1,800 sq. ft. booth. We look forward to IBS/KBIS every year and appreciate everyone's hard work to make this event successful.
We recruited Scott Harris, Vice President of Sales and Marketing, to share a little bit about the show experience.
The show was far busier than we expected. From the moment the show opened through closing time on Day 3, our booth was busy. We were extremely pleased with the X11 product showcase and overwhelmed by the positive responses.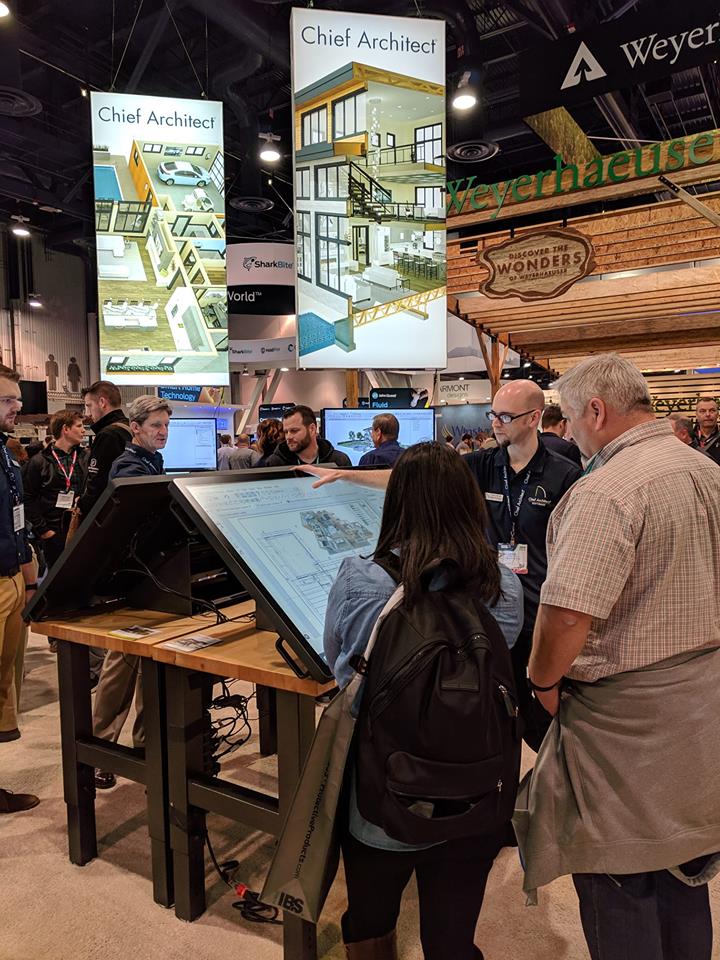 The three-day trade show was filled with CEU presentations, one-on-one software overviews, as well as hands-on virtual reality (VR) demonstrations.
The second day of the show kicked off with a User Breakfast with approximately 250 attendees. We had a great time reconnecting with customers while we shared the new features in Chief Architect X11. Before we wrapped up breakfast, we raffled off a new Leica Disto D2 laser with some chief gear.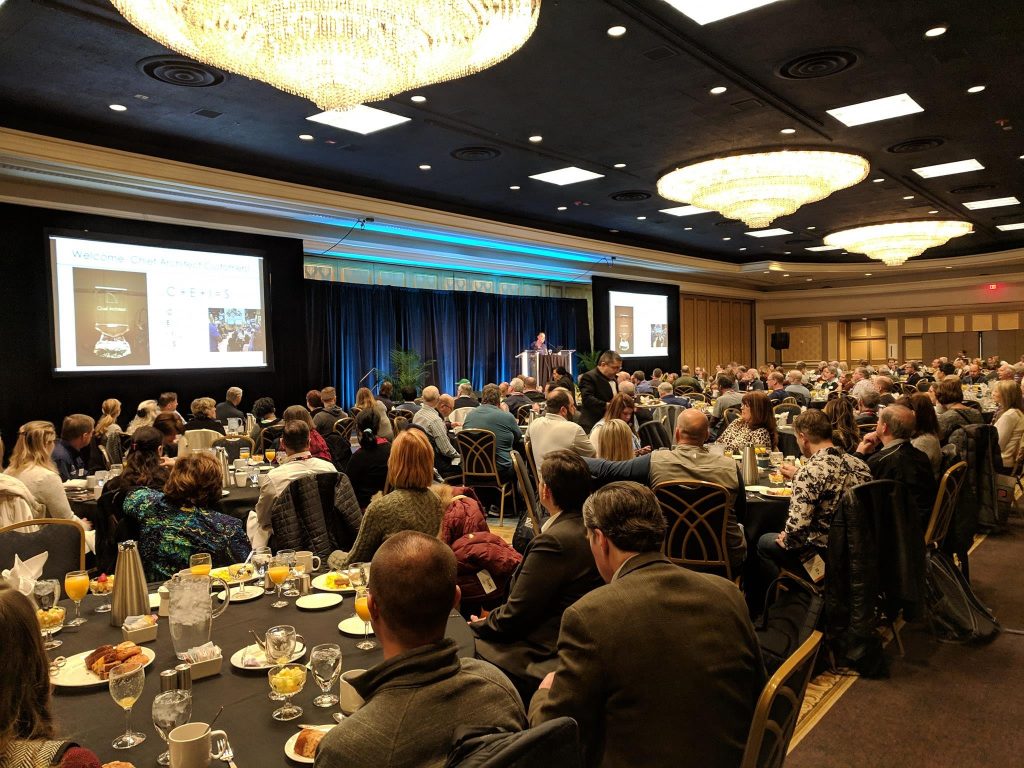 This year Chief Architect held a Training Bootcamp on the final day of the show. Tech Support Analyst, Kelly, taught a two hour 101 training session demonstrating software basics and productivity tips. The booth was buzzing with excitement and users eager to see the new features in X11.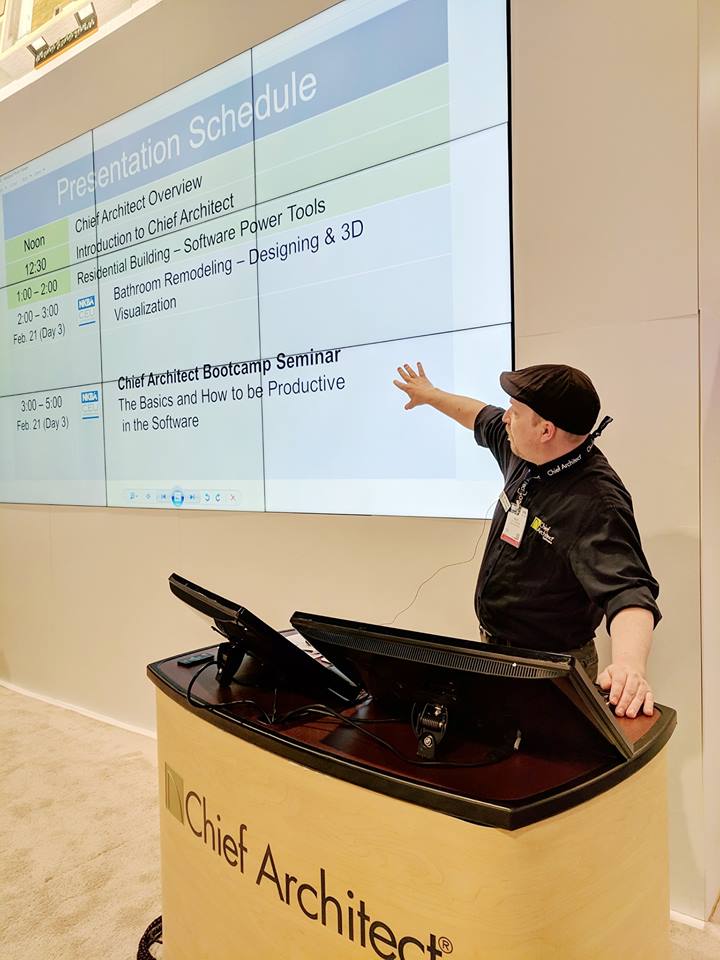 Following the show, Chief Architect hosted a 2-Day training event with four different classes: Introductory Residential, Introductory Kitchen & Bath, Intermediate Residential, and Intermediate Kitchen & Bath. The in-depth classroom seminars were a great success with over 100 customers attending the classes.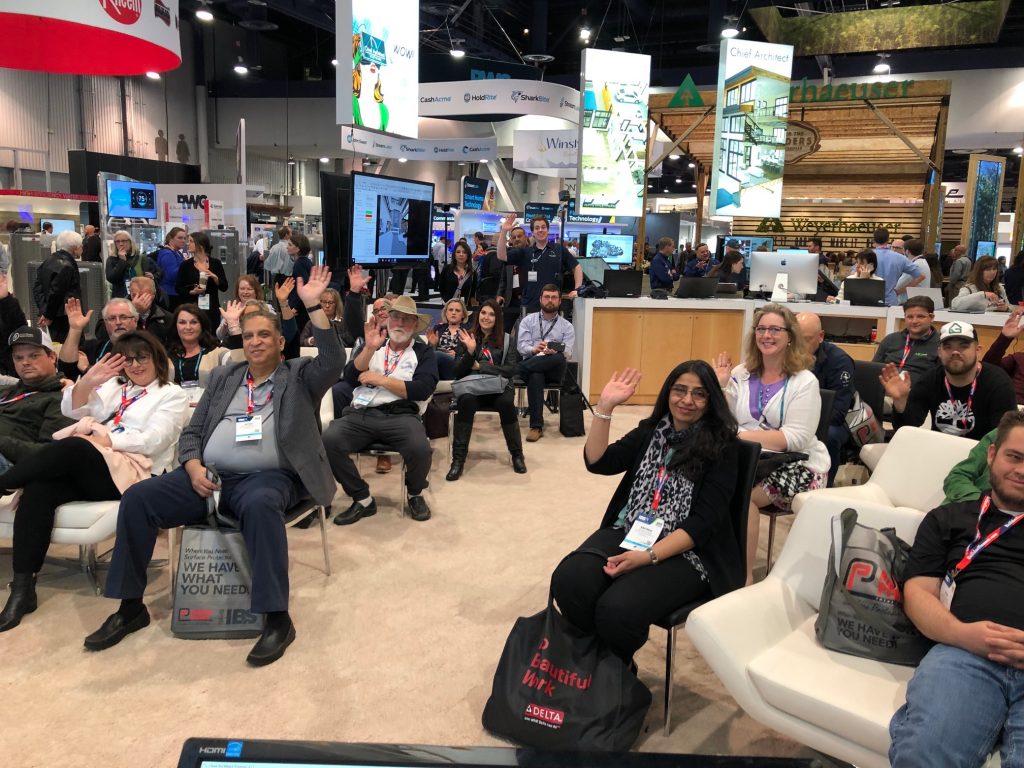 Thank you to all that visited us at the show and attended training. We are already looking forward to next year. Next up, we have our training in Denver on May 16-17th and Chief Academy on September 11-13th. Hope to see you there!